My name is Aspen. I am a purebred Black Lab and, although I am not sure of my age, I think I'm pretty young because I want to go, go go all the time! I don't know why my old family didn't want me anymore, but I somehow ended up on the streets of Salem, Oregon and was taken to the doggy shelter. I didn't like it there much because I had to stay in a small room and didn't get to run and play with the ball, my VERY favorite thing in the world. Lucky for me, I was only there a few days when mom and dad came to see me. They liked me very much and decided to take me home with them that very day!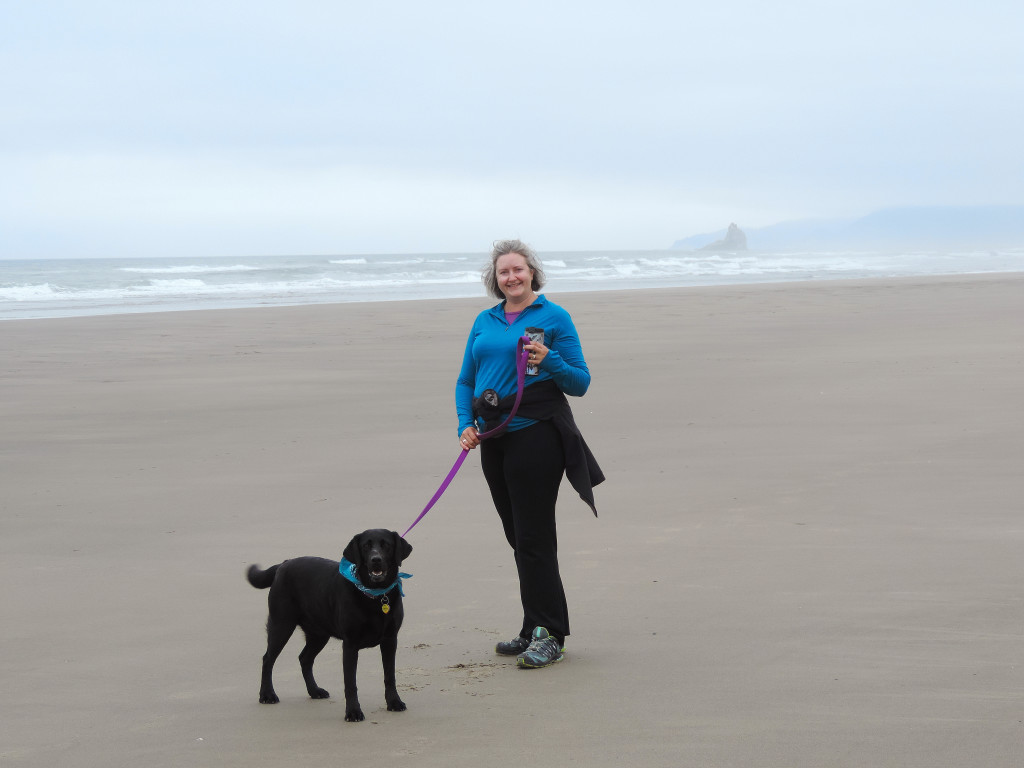 My new life is wonderful. I have two acres where I can run and play and dig all day, a doggy door to go in the house for naps, and Porter, my new brother. He is older than I am, but he was lost too so I am not sure how much older. He loves to play. I wasn't too sure about that because I had never wrestled with other dogs before, but he's teaching me how and we have so much fun together.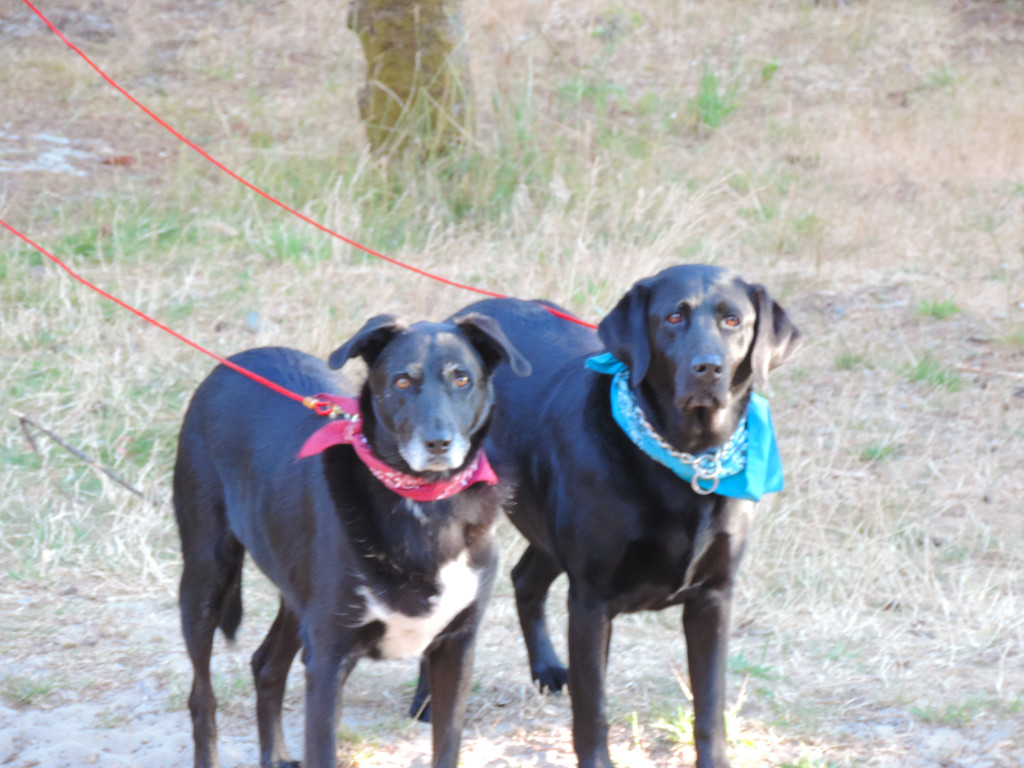 I love hiking, camping, playing ball and running on the beach. I have even learned to swim since mom & dad took me home and I LOVE it! I am still a little bit scared of waves, but if we go to the lake or river I would like to spend all day fetching in the water. I like to eat. A little too much, because it seems I am always on a diet and don't get as much food as I would prefer. We do get a chew treat after dinner though, which makes me very happy.
The best time of day is in the morning because then I get to cuddle on the bed with mom, dad and Porter to watch the news on television. I didn't like it when I was lost, but now I am so very happy and I smile and wag my tail all the time!