We are thrilled to share Gracie's interview you on our Dogs on the Road series. We camped with Gracie and her people, Sunny and Karin, just a few weeks ago on a gorgeous beach in Baja. What a joy to actually get to play with one of the dogs on our blog!
First, I want to thank you for the opportunity to speak on my own behalf.  I'm not a big talker but my mom doesn't usually let me get a word in when people ask me about myself.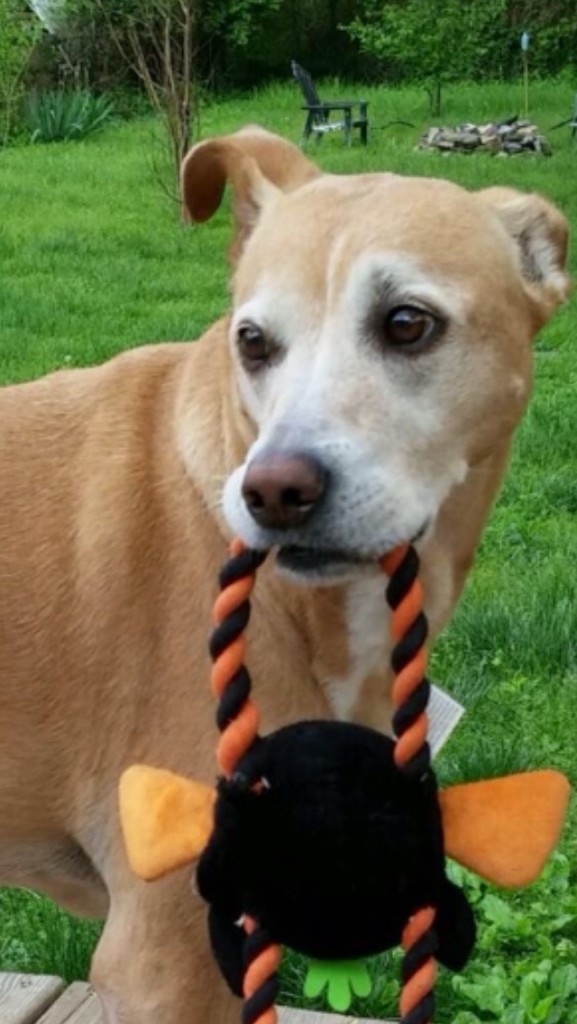 Tell us a little bit about where you have traveled with your family. Have you traveled internationally? Within the US?
This is my first big adventure!! My moms have travelled a lot since they met but I never knew where they were going  and I have to say, if this is what they do every time they leave the house then I am pretty upset they didn't take me with them before.   A couple of weeks before we left, we found out I had a tumor on my leg and something growing on my liver so they kept asking me if I was really up for the trip.  But I explained to them that I wouldn't get any better at home with grandma than I would on the road with them.  We had a quick surgery on my leg and now I have an awesome scar to show off to other dogs I meet.  We saw a vet (I don't like the vet) in Ensenada who told us the growth on my liver wasn't a problem right now so we are good to go!
Now, my mom keeps saying to me "where we go one, we go all"  and I think that means they wont ever leave me at home again. Then again, she also keeps singing three little birds by Bob Marley to me and I have no idea what message she is trying to convey there.   I am feeling younger and healthier than ever!  This nomad life is definitely for me.
What is your favorite place to travel? Do you like hiking the mountains? Running on the beach?
I like to hike and explore mountains and trails but the beach is definitely my favorite!!  I only saw the beach for the first time about four months ago and I am obsessed.  Now, every time I see one I beg and beg moms to stop and throw my ball in the water until they finally give in.  I don't like big waves, though and wont swim out more than about 15 yards.  My moms sometimes throw the ball too far into the water as if they think I'm going to swim out and get it but I almost never do.  I figure if it was meant to be, then the ball will come back to shore on its own.  If it doesnt then c'est la vie. I also like the beaches around here because I found all kinds of bones.  On the East Cape in Los Cabos, I found a dolphin beak bone – I chewed on it all day long.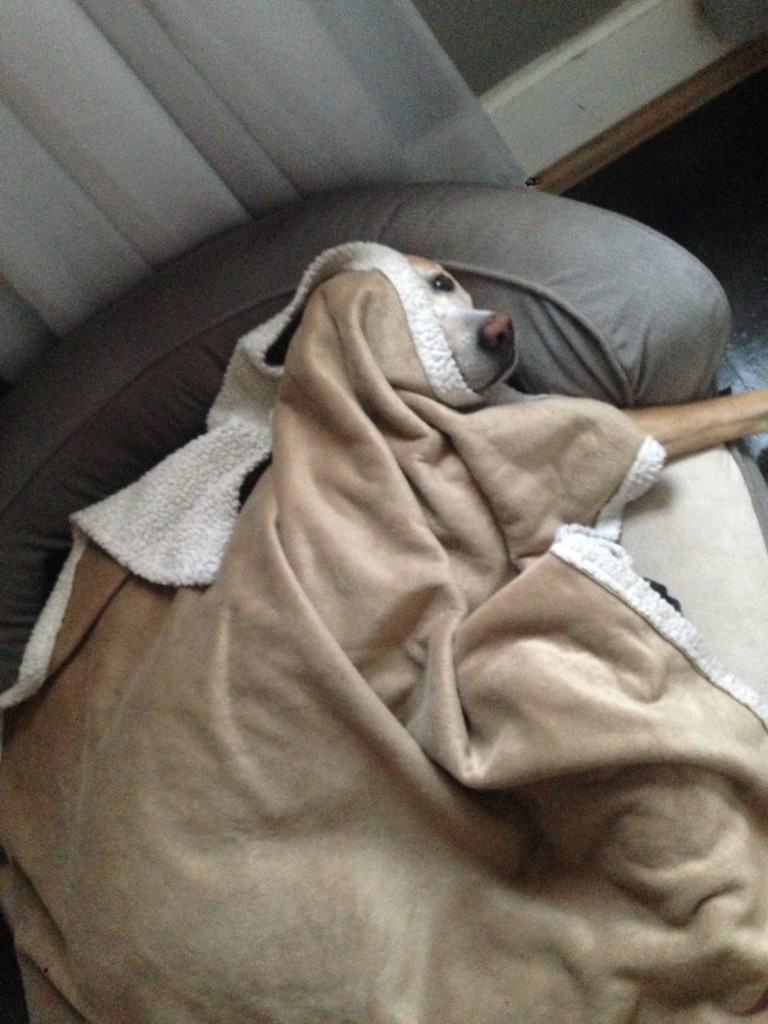 When you're traveling do you camp? Stay at hotels? Rent houses?
We do all of those things – I love camping if its at a beach. I don't like rv parks much because I have to stay on a leash.  Leashes aren't my cup of tea and my moms rarely make me wear one.  I prefer a little independence and try not to abuse it.  I do often wear a sash or bandana around my neck, though, to show my affiliation with my family.
Do you have a hard time finding good quality food and water on the road?
I was very worried about this before we left.  But I have to tell you, my moms just keep feeding me what they eat and its been wonderful.  I have eaten more steaks, hamburgers, tamales and seafood then ever before.  I try to act like Im not that impressed because I want them to keep trying to please me but between you and me, I. LOVE. IT.
Have you had any problems with other dogs, either playing at dog parks, or street dogs when traveling?
None! I have only met new friends…except when they try to take my ball at the beach. I find that to be unacceptable behavior and a bad way to start out.  My favorite new friend so far (of course, except for you two – you two are totally awesome) has been a dog named Wags that I met on a ranch in the mountains, Baja Dark Skies.  When we left, I howled for two hours after and Wags chased the car for an hour down the mountain until we finally lost sight of him.  He was the first dog I really connected with – good guy and I hope we meet again.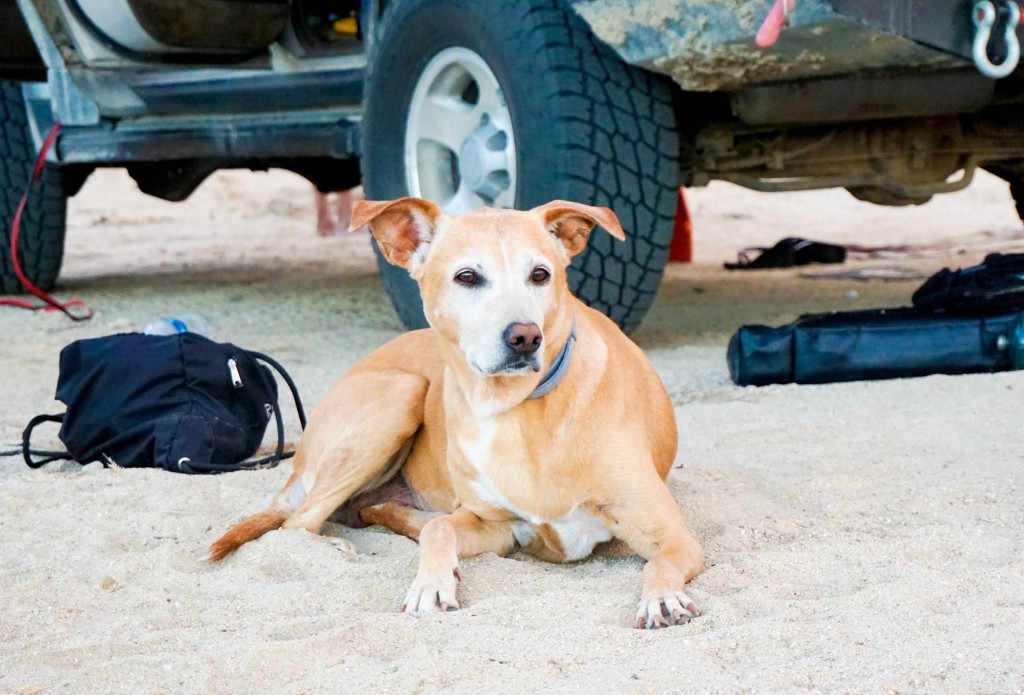 What don't you like about traveling? A different bed? Strange water?
I don't like all of the motorcycles we see on the road next to us.  I don't understand motorcycles and will bark at one every chance I get. I also don't really like when my Mom fishes in the ocean.  She pulls strange things out of there and then I get scared to swim in it.   I miss my grandma and friends back home.  But Grandma visited us recently and that made me feel better – maybe my friends will visit us, too!  Other than that, there is nothing I don't like.  I am nervous about going to countries that won't let me in as many places as they have in Baja and I am worried about taking a boat, Ive never been on a boat.  My moms keep telling me it will be fine and that I might even like it, but I prefer my feet on the ground.
Thanks for sharing your story, Gracie. I am so glad you got to meet my brother, Porter, before he went to doggie heaven. I hope you come and visit us in Puerto Vallarta soon!
Aspen