Well, my circumstances have changed YET again!
After leaving the United States, mom and dad drove us back into Mexico and I could not have been happier. Mexicans are so much nicer about letting me go everywhere with my family AND I get to go on all the beaches, not just stinky dog beach like in San Diego.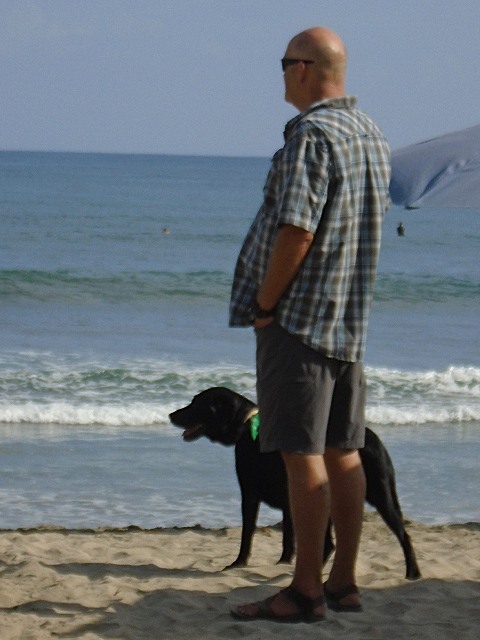 The weather is getting hot and as we moved further south it started to get pretty humid too. That makes it a little more challenging to stay cool but mom and dad have been great about walking me on the shady side of the street, rinsing me off (I HATE that but I will admit, although not to them, that it makes me feel cooler), and taking long walks in the morning and at night. We spend our afternoons lounging about. They say they're working. I don't know exactly what that is but I know they spend a lot of time on that thing they call a laptop which is alright by me. That means I get the whole couch to myself.
After crossing the border we spent a couple of nights at a place called San Carlos. I wasn't that fond of it there. It was hot and there was a beach but it was a lot of rocks and very dirty. Then we ended up for the night in this very odd place that was something they called a water park. All I know was there were pools and rivers and a lake and just a whole lot of water! Normally I would like that but we were only there one short night.
After a very long driving day, in the comfort of my luxurious back seat with air conditioning, we got to Mazatlan. Now this place I liked. Granted, it was a little loud since we were right in town, but the beach was remarkable! Long and soft and I got to run off leash a lot. There were a LOT of people there. More than we've seen anywhere else, but they all seemed to be having a great time and I was too.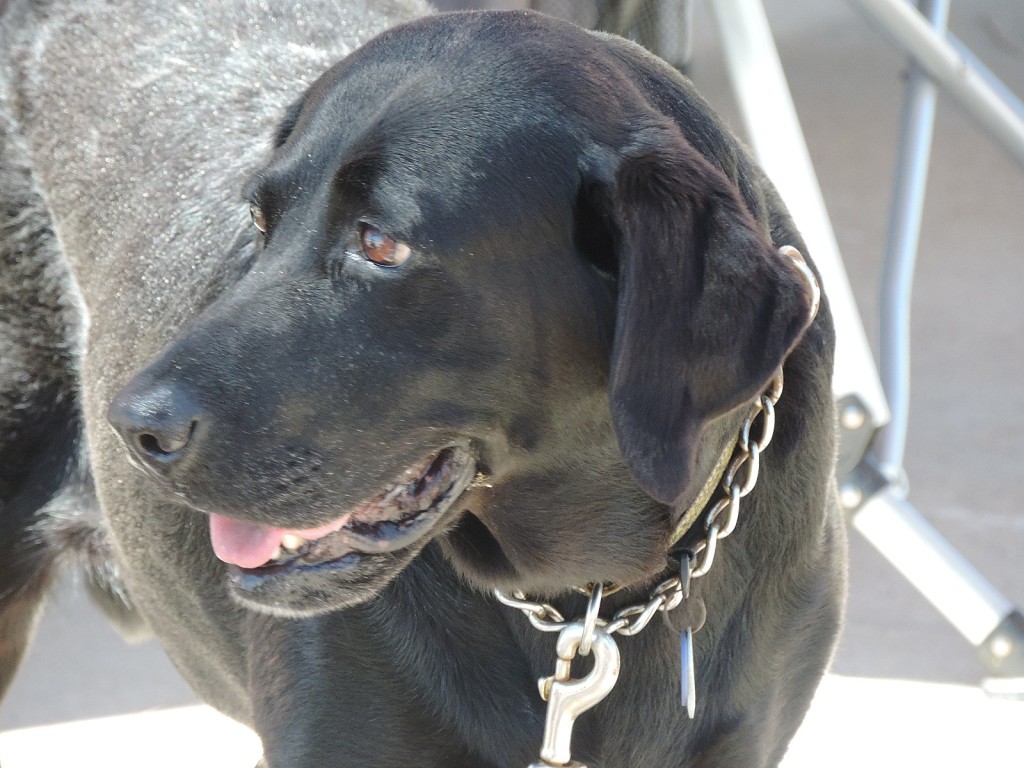 But, as is our life, we moved again. This time to a wonderful place called Sayulita. Now, it was humid there.. we were sweating all the time. But absolutely gorgeous. The jungle came right down to the beach, there were loads of restaurants and shops we visited, mom took me for a long walk and, even though she says we weren't really lost.. just misplaced, I think we were lost because we walked for a long, long time. My friends, Rasta and Rose, from El Pescadero on Baja were camped there with their parents Bruce and Jody and our other friends the Wandrly family was camping with us too. It was one big party.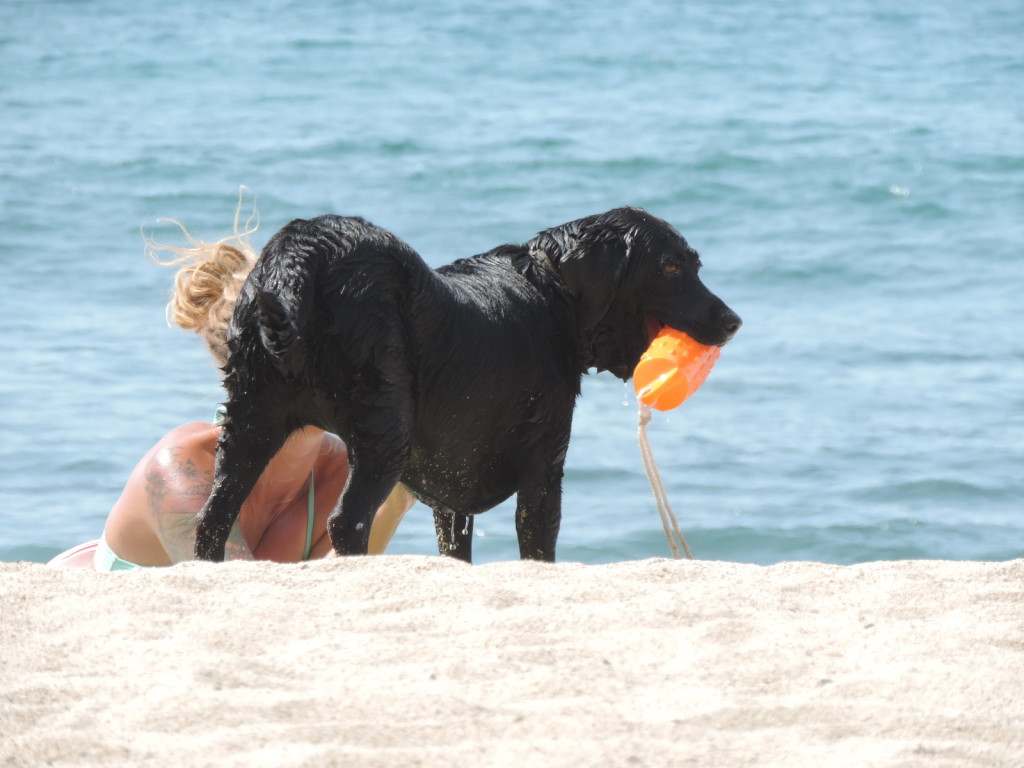 I was a bit sad to leave such a nice beach, but apparently mom and dad have had this apartment booked for a long time. We are staying here THREE months! That seems like forever in dog years. I was really afraid I wasn't going to like it. I didn't like the place in San Diego. There was no beach nearby, it was super noisy, and I just felt uncomfortable there. Here is a different story.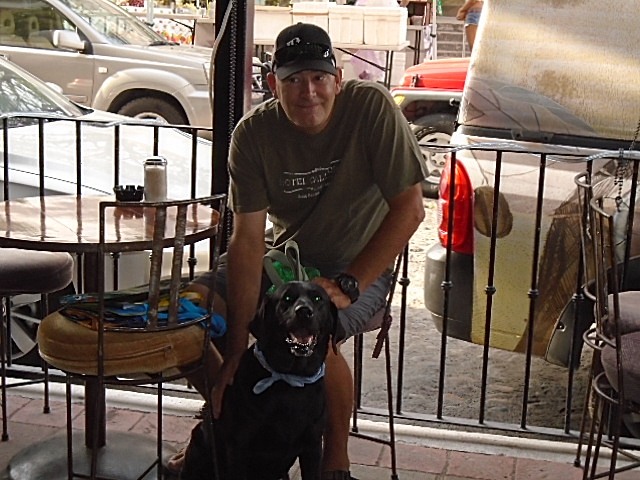 We have a whole wall that opens up so even when we're inside it feels like we're outside. There is enough room to sleep in a few different spots and mom and dad brought in my big, cushy pad from the back seat of the truck to sleep on.. although, of course, I do end up joining them in bed every morning.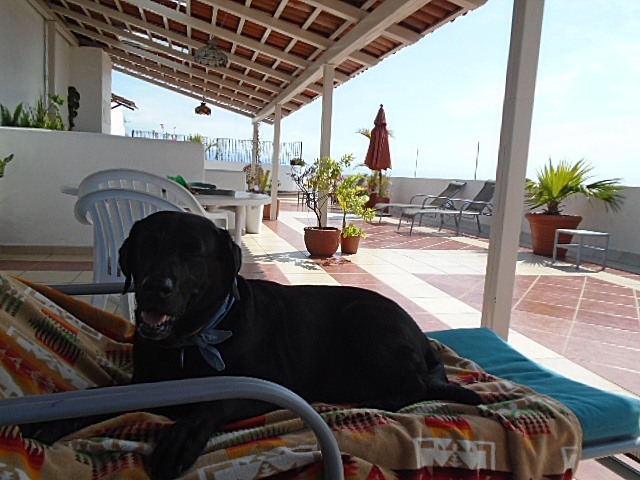 The beach is only a couple of blocks away and it's wonderful! I have met so many new doggie friends, gone to breakfast, lunch and dinner with mom and dad, and get to play off leash on the beach. It's a lovely sandy beach, but we also have been doing a lot of walking in old neighborhoods. Mom insists on taking pictures of all sorts of stuff that seems meaningless to me. I mean, she doesn't ever photograph the most interesting pee spots, who cares if she thinks that door is "cool".
We have all my favorite stuff here with us and grandma and grandpa are coming to visit plus Dave and Anne are coming back! I think I may get even more spoiled than I already am, if that is possible.  This apartment place has a water thing, mom calls it a pool, up on the roof, and I can lie on the edge and look out over the entire bay and sniff everything… it's fantastic.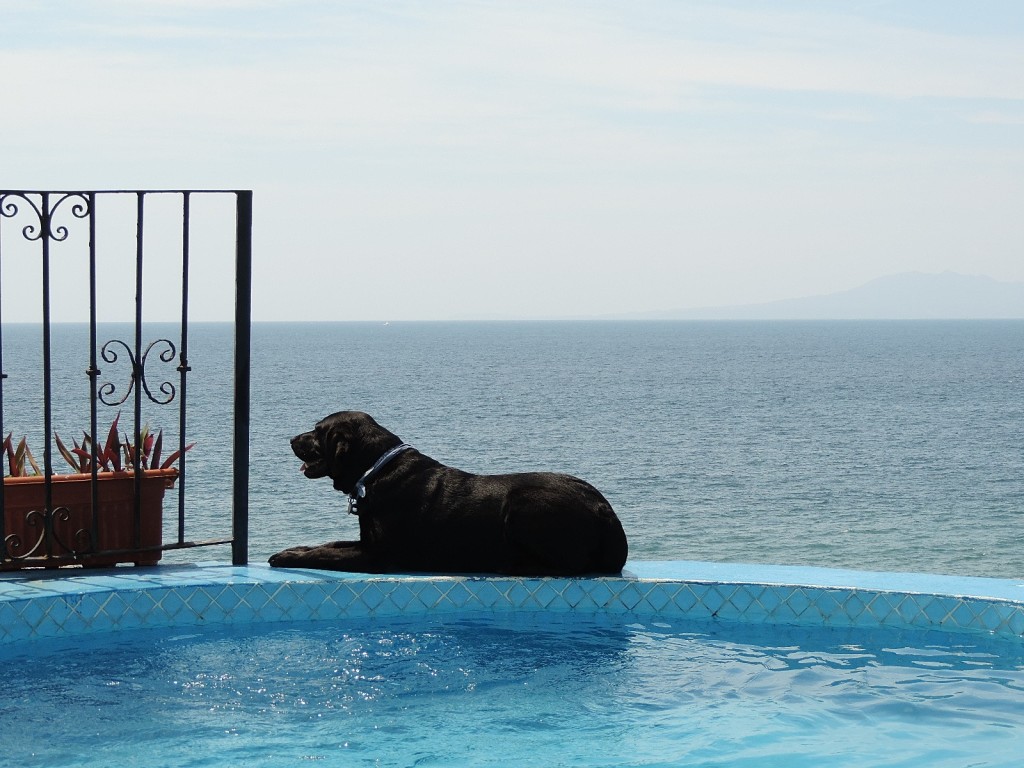 So, this is my life. Although I will miss our tiny house, I think I will be quite happy here for a little while.
Happy Tails ~ Aspen