While we are spending lazy days running the beaches of Baja, we are still in touch with all of our fellow doggie travelers. Next up in our Dogs on the Road series is Maya of A Gypsy Tail.
Please offer up a short blurb about who you are? Age? Who else is in your family?
HI! My name is Maya. I am an almost 7 year old Border Collie Mix from San Diego, California. Right now it is just my mom and I travelling. I don't have any brothers or sisters but we make lots of friends on the road.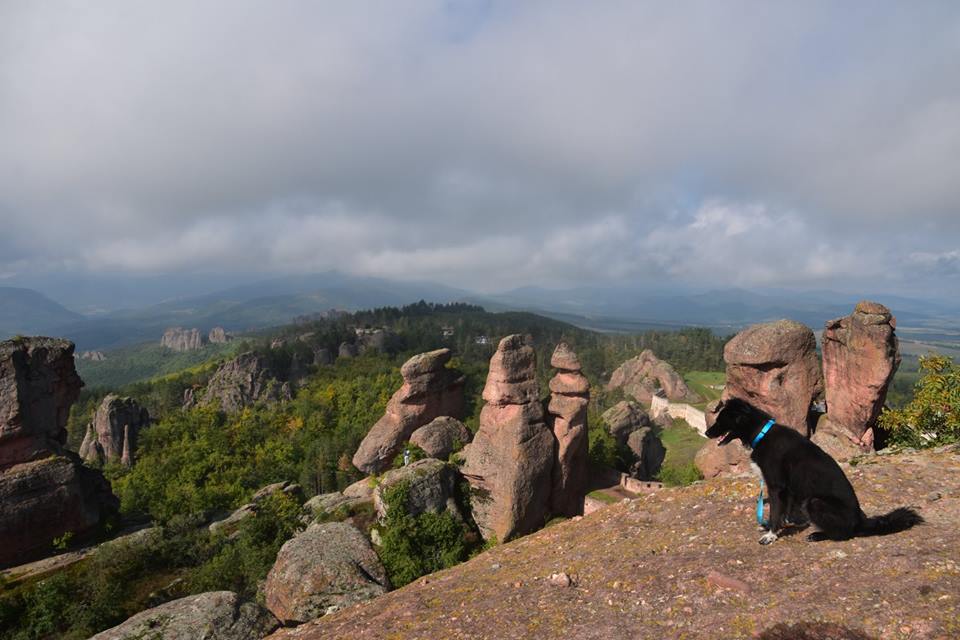 Tell us a little bit about where you have traveled with your family. Have you traveled internationally? Within the US?
A few years ago we moved from San Diego to Antalya, Turkey. We lived there for a year and then travelled from Turkey to Prague. Since June, my mom and I have been travelling the world. We started in Portugal, Spain (we walked the Camino del Norte), France, Germany, Hungary, Romania, and finally Bulgaria. Then we flew to Thailand and by sailboat went to Malaysia. In December, my mom bought a car. Now she says we are on a road trip from Buenos Aires and driving home.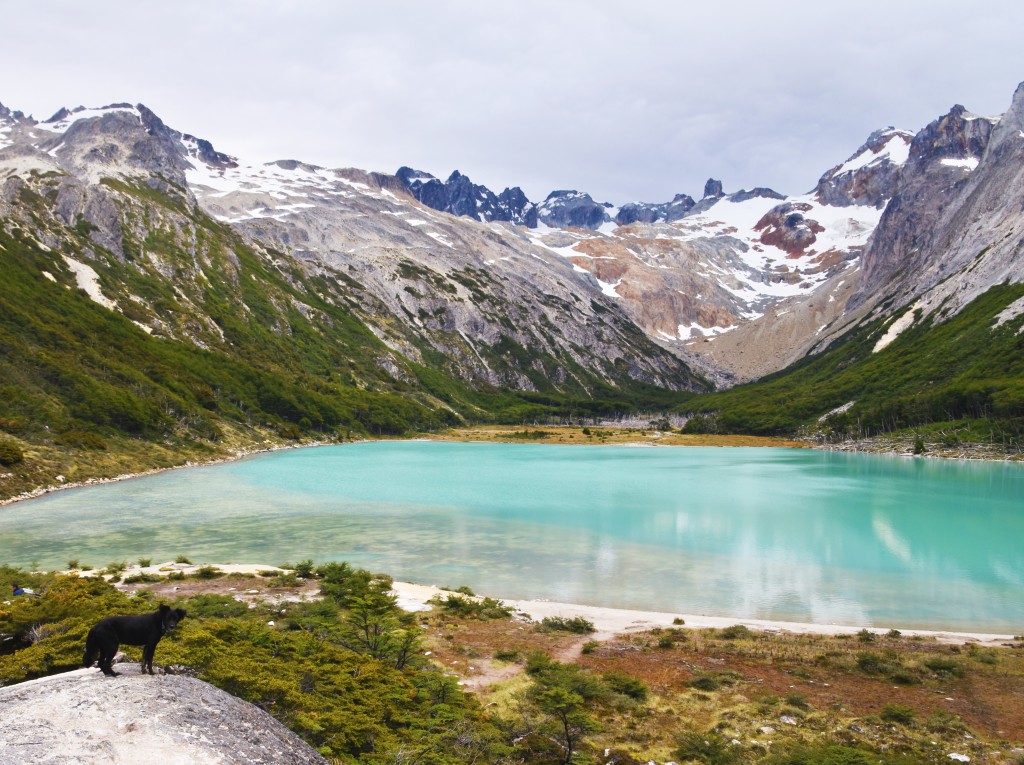 What is your favorite place to travel? Do you like hiking the mountains? Running on the beach?
My favorite place is anywhere I don't have to be on a leash. I loveeeee hiking. But I loveeee the beach too.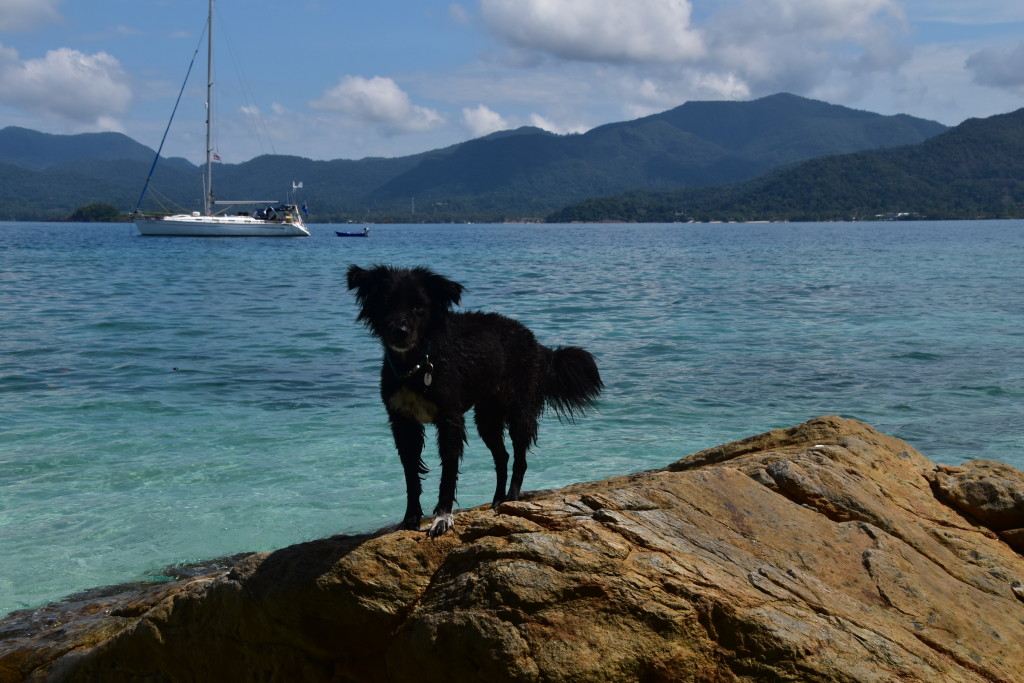 When you're traveling do you camp? Stay at hotels? Rent houses?
We sleep in many different places. On our road trip, we camp or sleep in the car. Right now we are working on a sun-dried tomato farm. We get to stay in a room and I get a bed too.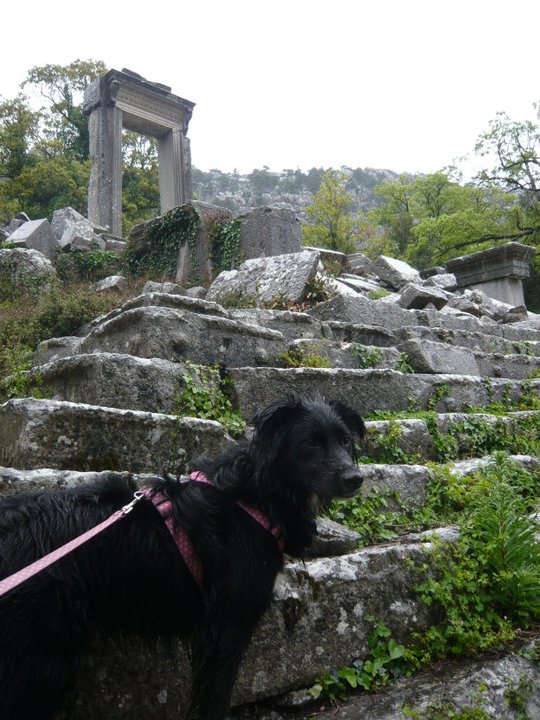 Do you have a hard time finding good quality food and water on the road?
Huh? Do other moms let their pups starve?! My mom makes sure I have food and water. If she doesn't, she makes me my food with chicken, rice, and other really yummmmmyyy stuff.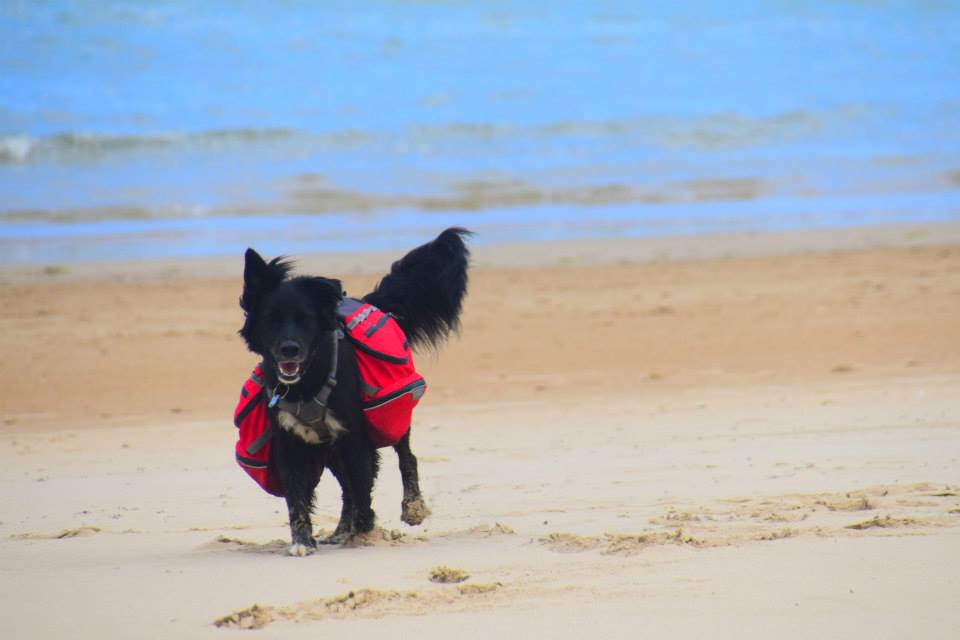 Have you had any problems with other dogs, either playing at dog parks, or street dogs when traveling?
Sometimes. I like saying hi to other dogs and sometimes chasing them. But I don't like to play for a long time. There are street dogs all over the world. It makes my mom sad. There are some dogs that are mean. My mom protects them. I have been bitten a couple of times. Thailand has been the worst. So far in Argentina and Chile the street dogs are friendly. My mom still brings a special noise maker to scare possible scary dogs away.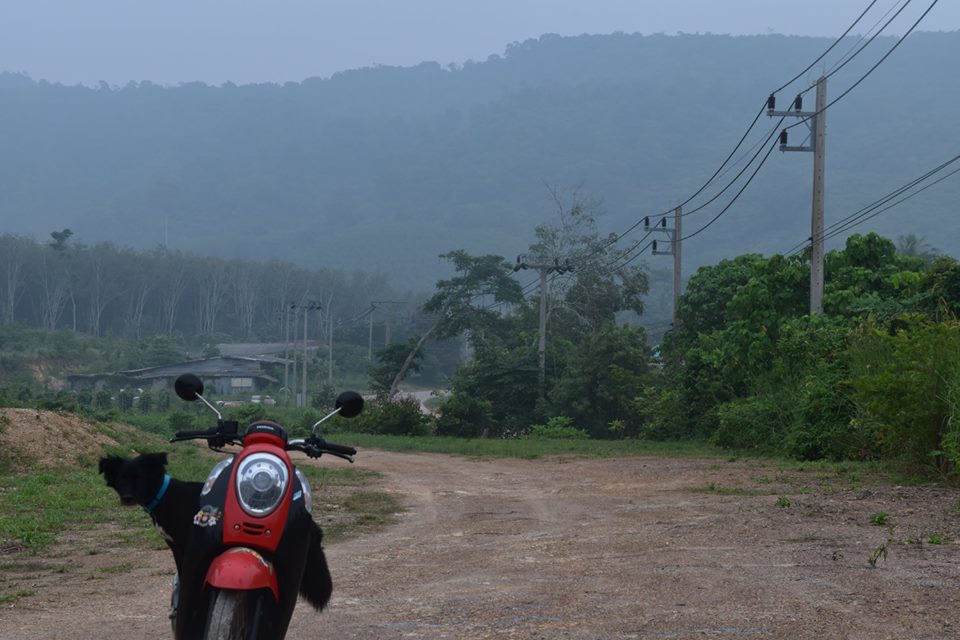 6. What don't you like about traveling? A different bed? Strange water?
I love travelling. I am with my mom ALLLLLLLLL the time.  That makes me very happy. Although….the worst part of travelling is flying for soooooo long. But my mom says I don't have to do that anymore. Yay!
Thanks Maya! You have had some amazing adventures. Hope to see you on the road and happy tails.
Aspen & Porter