Next up in our Dogs on the Road interview series; Helen who is traveling with her mom and dad through Latin America, just like we are! They were in Baja at the same time but we didn't get to meet her as they have already gone to the mainland. Hopefully our paths will cross on the other side!
Hello everyone, thanks for this great opportunity to tell all my fellow dogs about my adventure. I am a Beagle, my parents say I am still a puppy because I am 20 months old, but I am not a puppy! I am a teenager, oh well they do say I act like it sometimes because they say I am stubborn and have an attitude, I really don´t know what they are talking about, I am an angel! My dad and my mom decided to take a year to travel from Houston, TX all the way to Ushuaia, Argentina. I don´t know how far that is, but they have taken me on some small trips and they say I have done well on the road, so they decided to take me. Plus why would they leave me behind!?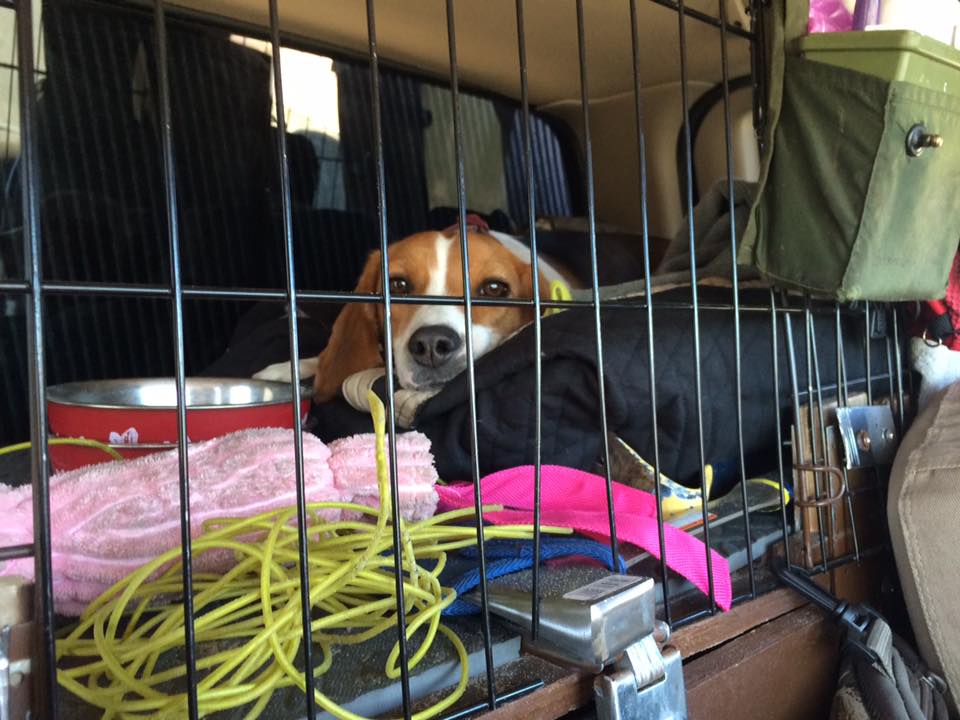 Tell us a little bit about where you have traveled with your family. Have you traveled internationally? Within the US?
Since Houston is such a big city, the 45 min drive from my mom´s house to grandma´s house was the longest I had done and I loved it, then my parents decided to go pick up our Palomino camper in Indiana, and they took me along to see how I would do on the road, I slept basically all day, and then I was just sniffing around looking for squirrels, this is the first time in my long 20 months of life that I have ever been out of the U.S.
2.What is your favorite place to travel? Do you like hiking the mountains? Running on the beach?
Well… my parents do not let me off the leash much, because I get into trouble, it´s this nose! It´s not my fault, I just start sniffing and I forget the world, I am deaf and blind at this point… but they have been nice to let me off the leash when we are in isolated places like in San Quintin, BC there were some volcanoes and my dad let me off the leash because I have this thing around my neck that beeps and that´s how I come back to him.. but I started running the opposite direction he was and I got lost. Mom was scared, but I made my way back to them. I like the beach a lot, but I am not too keen on getting in the water, it ruins my perfect coat!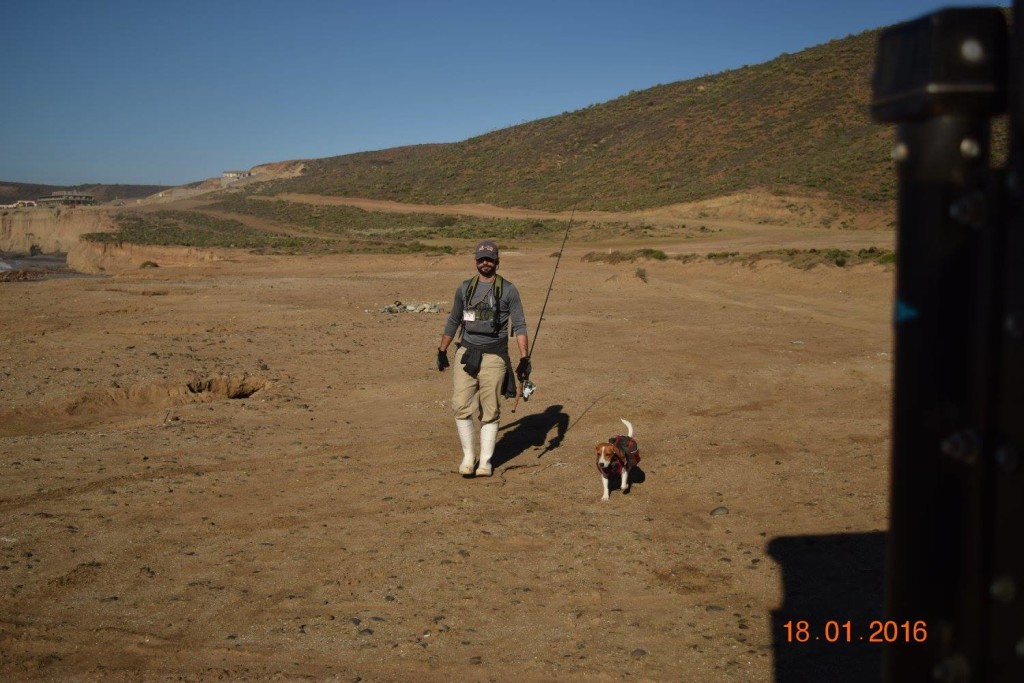 3. When you're traveling do you camp? Stay at hotels? Rent houses?
My dad took out the back seat of the truck and made me a loft, so I go up there and I can see everything when we are on the road, is awesome. When we find a nice place to park they lift the roof on the camper and then we go to sleep. Mom made me a nice bed, so I sleep there, we have not stayed in any hotels, we always find a place to park and they mom says " Home is where you park it ".
4. Do you have a hard time finding good quality food and water on the road?
Well… I can eat anything really, I just start sniffing and anything tastes yummy. But because of my bad habits, now I am sick, and mom is helping me with this interview because I have been very fragile, I saw the vet yesterday in Mazatlan and today again. I have been resting all day at this nice house mom´s friend lent her and I am getting my energy back to keep exploring the world!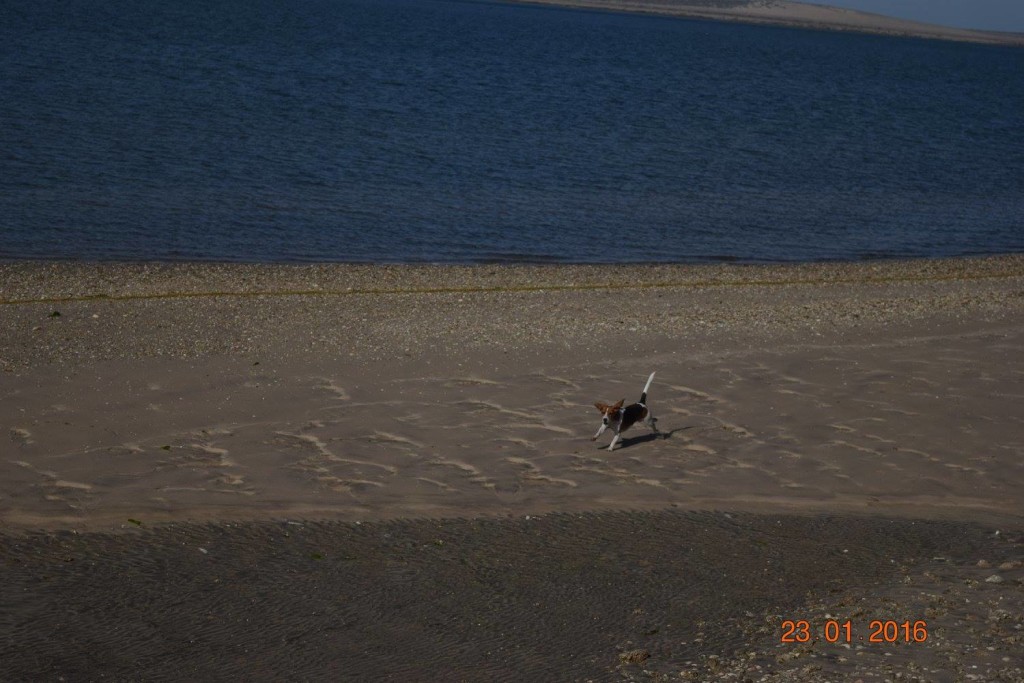 5. Have you had any problems with other dogs, either playing at dog parks, or street dogs when traveling?
Well, I am very small and petite, so big dogs sometime intimidate me, but dad always keeps encouraging me saying " get´em Helen, Get´em "  Mom doesn´t like when he does this, but I just feel all empowered and big and I start playing around, all I have seen so far are big dogs. I have met Malta from HereUntilThere and I invited her in my camper, she was nice. And then I met Gracie from TheVagabroads, but I wasn´t feeling too good, she was nice too, she understood my tummy hurt.
6. What don't you like about traveling? A different bed? Strange water?
I would say that I miss the freedom of being off the leash and just exploring in my big back yard at home. I also miss my cousin Pigglet, we are the same age and we grew up together so I miss playing with him.  Overall I like my bed and being with my mom and dad.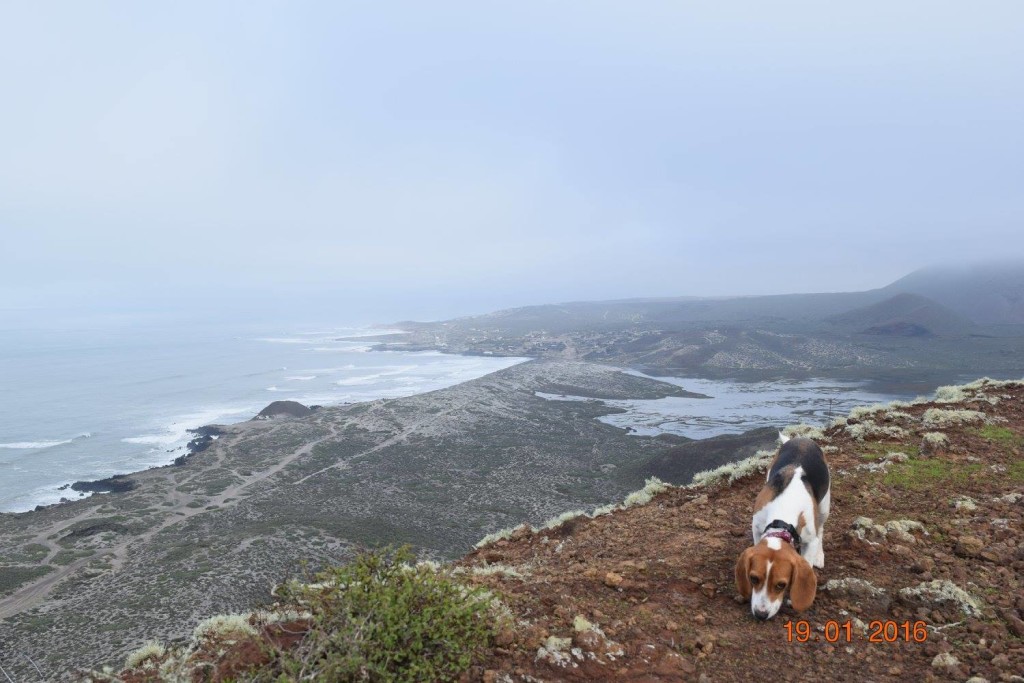 Thanks so much Helen and we hope you feel better soon! Happy travels and we hope to meet soon.
Aspen & Porter