This week we bring you another great interview with Biggie and Smalley, AKA the Travelling Jalapeno Brothers. They're currently at home, preparing for the next part of their journey.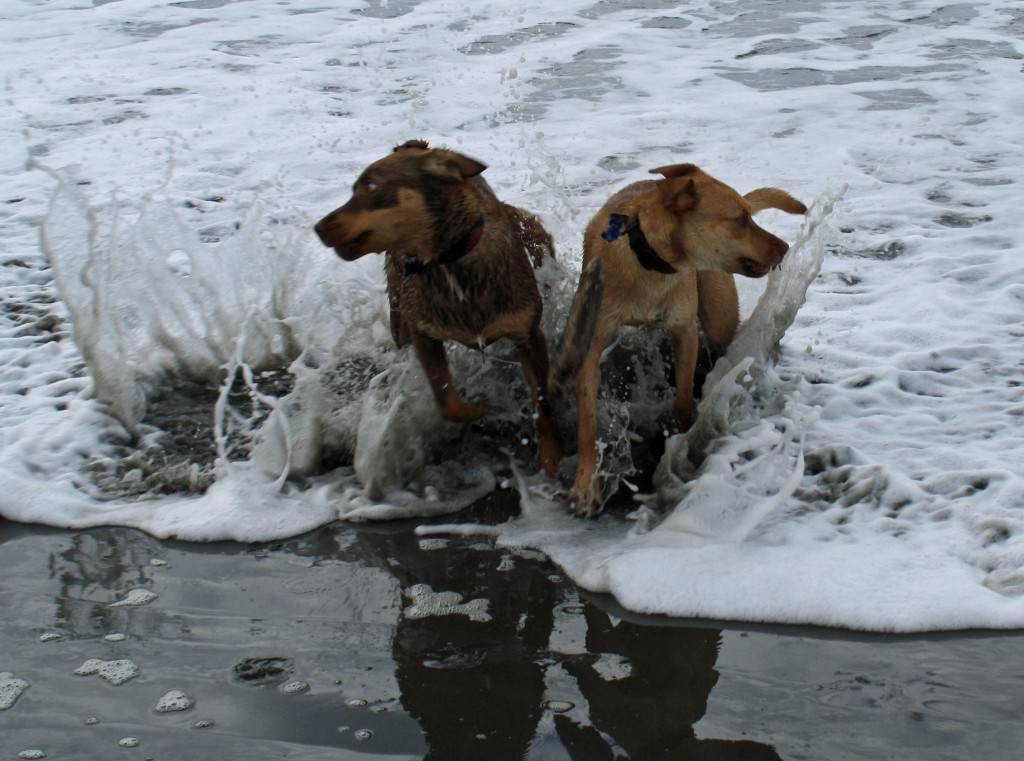 Please tell us a little about yourself and your family.
I'm Big (Biggie), he is Small (Smalley) – we are the Travelling Jalapeno Bros. In October 2012 our mother a very pregnant stray on the streets of San Juan, Puerto Rico befriended an Air National Guardsman and his wife (who just had a baby too). They called Pets Alive PR [PAPR] a local no-kill shelter but at the time there was no room at the Inn…. Already in love with our Mom the couple kept her and she delivered 8 of us on Halloween 10/31/2012 (7 survived). They were very special people & loved us for 5 full weeks until PAPR could take us in. Once at PAPR we were named the Jalapeno family and lovingly cared for and given medical attention. On January 9th, 2013 we all were flown to Pets Alive in NY & on the 11th my brother and I were the first Jalapeno pups adopted! Our parents took the biggest and smallest males of the litter which is where our names come from. We have official names too I'm Pablo he is Paulo which went well with the Jalapeno sur name but in the first few weeks of being home my parents kept yelling "get the Big one he is eating out of his brothers bowl" (still happens) & "get the Small one he is under the couch… eating it".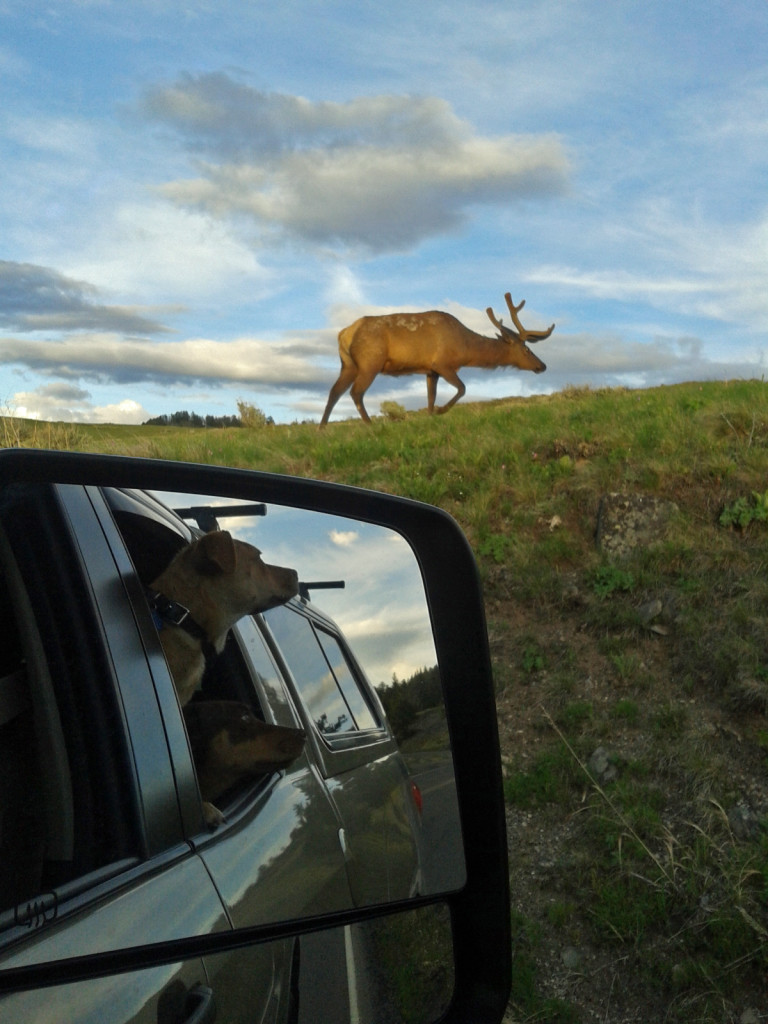 1. Tell us a little bit about where you have traveled with your family. Have you traveled internationally? Within the US?
Once at our new home in NY our parents started taking us on test trips to acclimate us to road-tripping – day trips and weekend excursions to NY, NJ & CT. Since all went well and we loved the truck and all the new smells and sounds and no one threw up, we took off on a 5 month cross continental trip in April. We went from NY straight to FL to surprise our grandmother for her May 1st birthday and from there it was west, west, west until we reached Alaska! Before we even turned one year we had been to 33 US States and Western Canada. Our parents love the National Parks & Wildlife so that is how they decide our routes.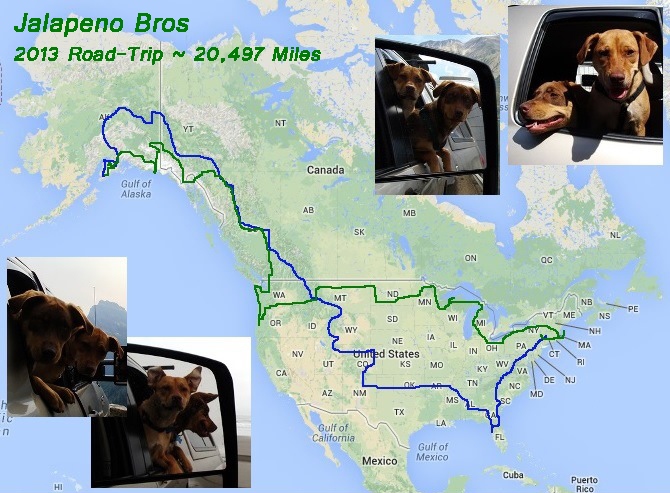 2. What is your favorite place to travel? Do you like hiking the mountains? Running on the beach?
We love it anywhere our parents are – because we are together we play everywhere we go. However if we had to pick a favorite it would be BEACHES! We play hard and love to run free as soon as we hit the sand. Warm or cold doesn't matter, we've played on the coasts of Alaska, Washington, Oregon and here in the east we love Cape Cod and our Nannies house on Long Island.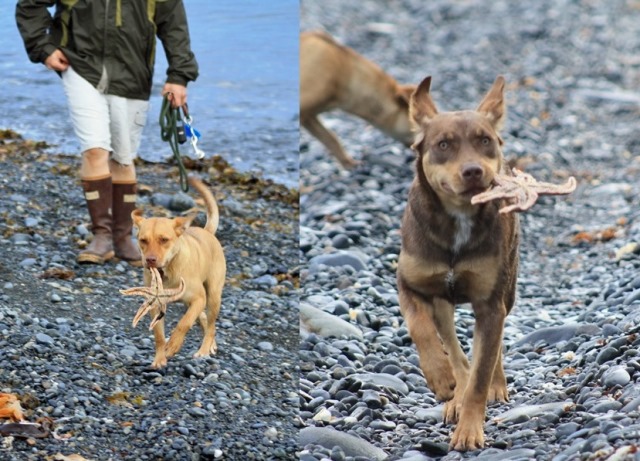 3. When you're traveling do you camp? Stay at hotels? Rent houses?
We travel in a 1968 Vintage Avion Travel Trailer our parents first restored in 2007 & and now rebuilding from the frame up – which is why we aren't out there on the road today.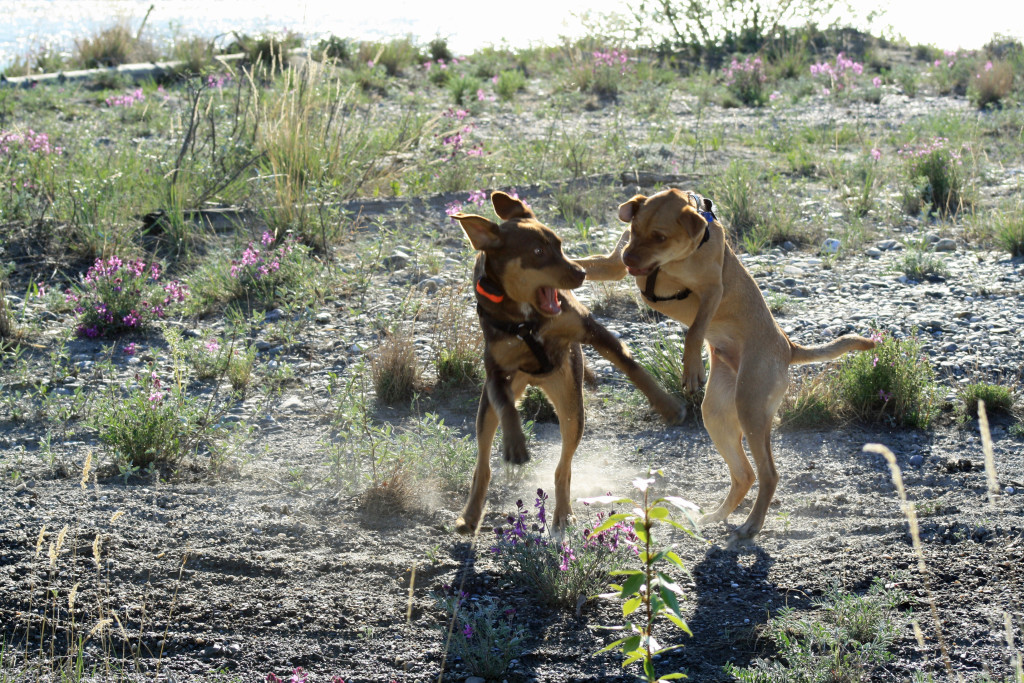 4. Do you have a hard time finding good quality food and water on the road?
My parents research where to source Taste of the Wild and stock up on a few bags when they find it. We drink the same water they do so we don't get sick.
5. Have you had any problems with other dogs, either playing at dog parks, or street dogs when traveling?
We LOVE other dogs – when on the road my parents find all the local dog parks so we can run off leash & socialize with dogs other than the two of us. I like to meet new dogs and people but Small stays back and lets me see if they are friendly first. Once in a while at campgrounds we've met dogs that don't like dogs – I don't get it myself but when that happens my parents steer us safely out of the space.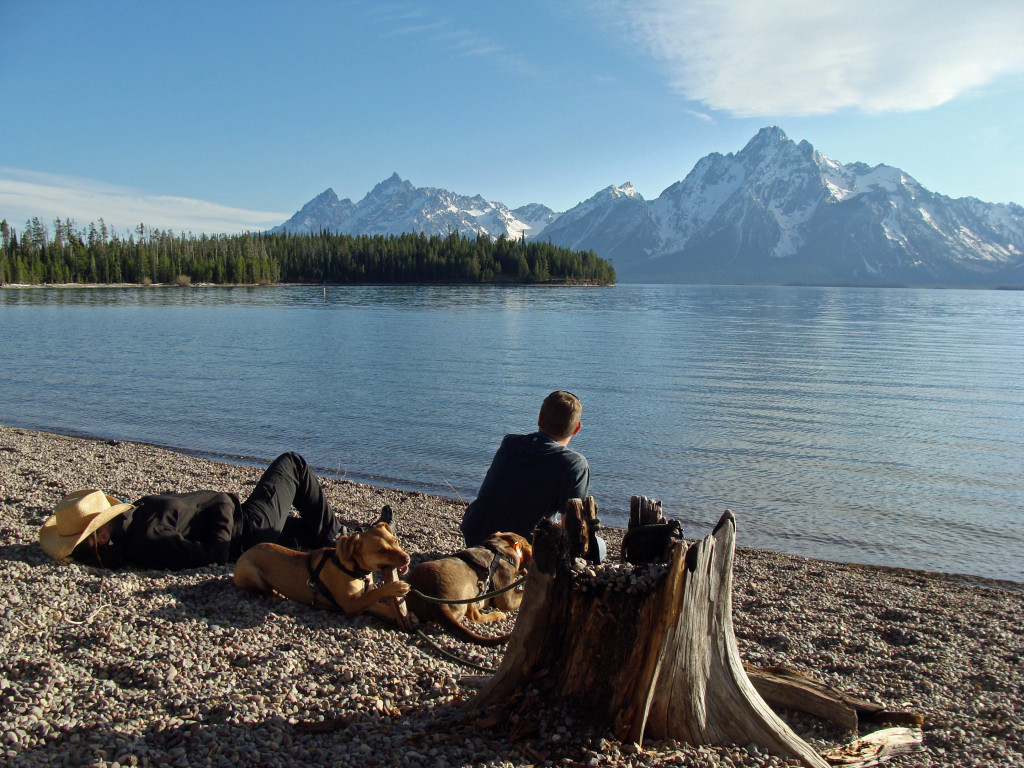 6. What don't you like about traveling? A different bed? Strange water?
The only thing we can really think of is that some campgrounds have rules against breeds they deem aggressive. We are mixed breeds and my parents say it looks like we probably had different dads – so our lineage is unknown. Discrimination is sad. Small gets judged when people thinks he looks a little like a Pitbull – Small by the way is cautious of new people and runs away, even from children. We have met MANY Pitbulls & they are all awesome!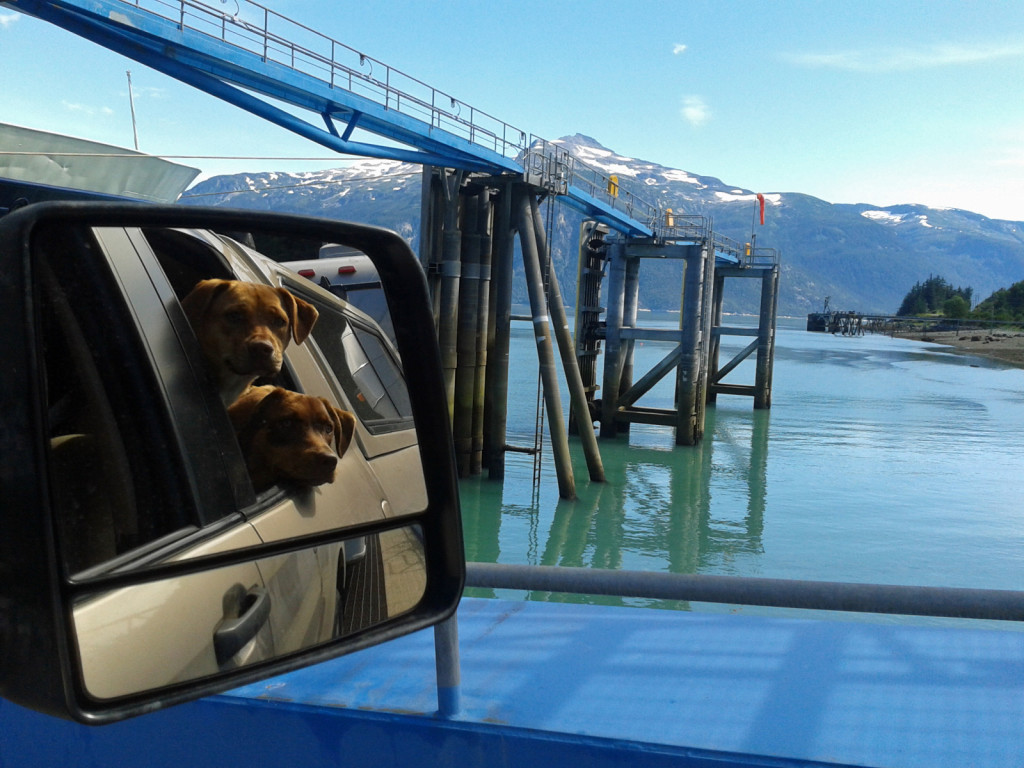 Smalley Dog read & approved his brothers responses.
You can follow along on their adventures on facebook at: https://www.facebook.com/pages/Travelling-Jalapeno-Bros/611261765616614
Thanks so much for contributing to our Dogs on the Road interview series! Hope to meet you somewhere down the road!
Aspen & Porter