Today we bring you our next interview in our Dogs on the Road series. We're thrilled to have Montecristo agree to chat with us. Not only is he a super well traveled pup, but even has a whole book written about him! You can follow along on his blog at http://montecristotravels.com. You can find his book "Montecristo Travels to Pisa" on Amazon.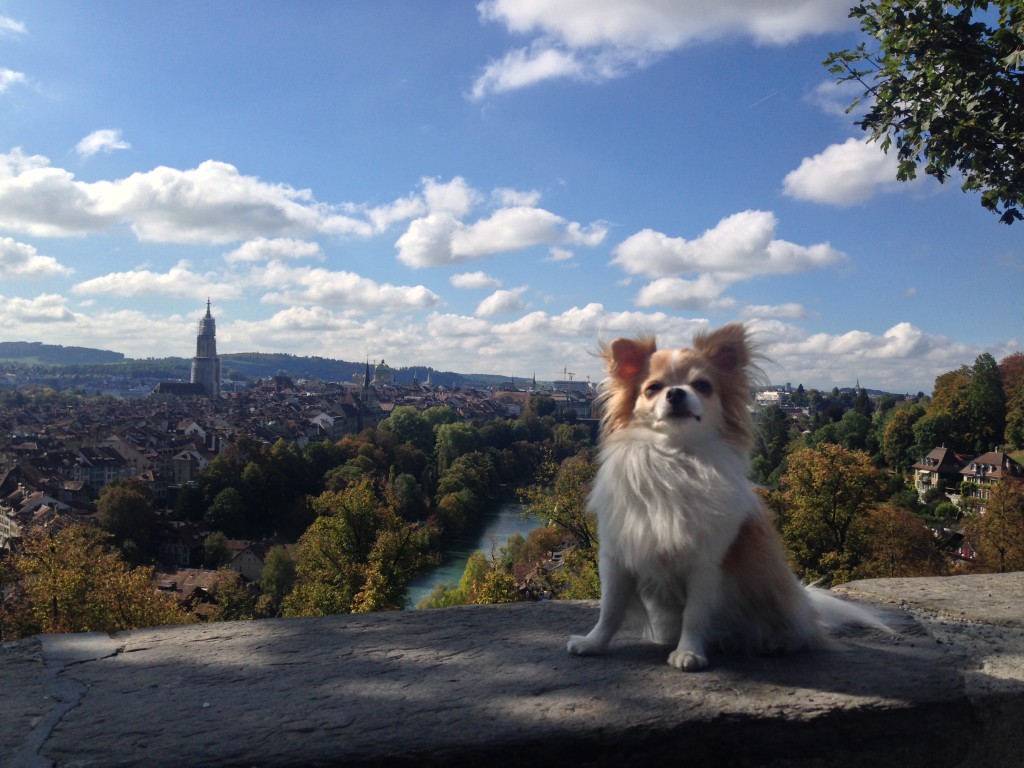 Please offer up a short blurb about who you are? Age? Who else is in your family?
My name is Montecristo (age 4.5 – yes, the extra 0.5 matters in dog years!). I got the name because my human Dad is a descendant of Alexandre Dumas who wrote the book; pretty cool right? I immigrated to Canada when I was 3 months old from the US to live with my bipeds once they formally adopted me.
It makes sense that my name is "literary" inspired because writing is what we are all about! My mom Sonja Lishchynski, is an avid travel blogger and author. Five years ago when she created montecristotravels.com she found a way to merge her love for animals and travel with her passion for words and storytelling. My job? I am the muse of course!
The driving force behind the travel blog – and now children's books – started years ago when Mom discovered that there is a huge issue with pet abandonment around the summer vacation time as people leave their pets along highways, in parks and in the woods so they can travel *shivers*. She felt that she had to try and do something because as a cross species family, we KNEW that travelling and sharing your life with a "pet" are not mutually exclusive activities; rather, combining them is a way to enrich the travel experience and embrace your pet as a family member. Am I right?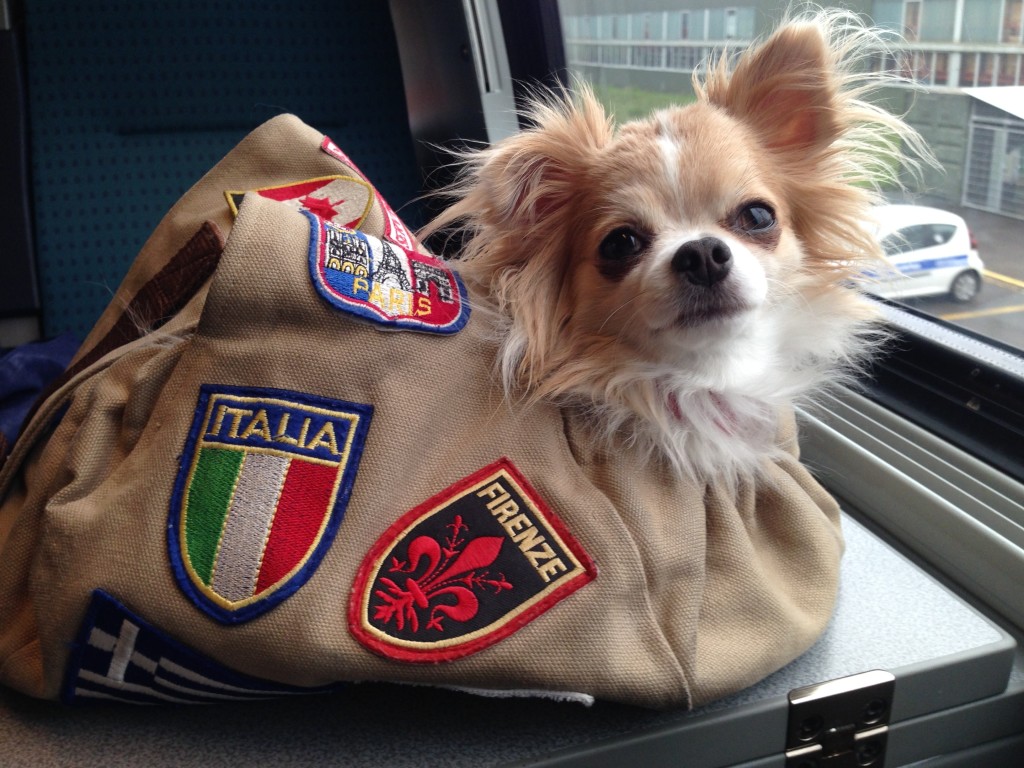 So, we have been on a mission to spread this message and we are now reaching out to a younger audience with a series of children's illustrated travel books. We walk the talk and thus hope to, in some small way, lead by example and thus "be the change we want to see in the world". A portion of the profits of the books go to Vets Without Borders and their international catch and release spay and neuter clinics.
Oh and my Dad Stefan Dumas makes these really awesome YouTube videos of our trips and Mom and I have just started a new series of Video Blogs on frequently asked questions regarding "with dog travel". Ah the life of a super star. What can I say?
1. Tell us a little bit about where you have traveled with your family. Have you traveled internationally? Within the US?
International travel is our game! I want to hit every continent if possible. Even if I know that some will forever be inaccessible to me due to cultural issues (looking at you North Africa!) or outdated quarantine laws (yes You Australia YOU!). Still I want to try!
I love all modes of travel be it plane, train or road trips in all sorts of cars! We are also avid sailors so that is a way we like to get around as well. We have covered many locations in Canada, mostly in the Provinces of Ontario and Quebec and in the USA with stops in the States of New York, New Jersey, Florida and even Texas!
Our longer trips have focused on Europe where we have traveled to parts of Italy, France, Monaco, Bulgaria, and Switzerland… Oh, and my favorite: sailing the Greek islands. If there is no quarantine then the country is on the "go to" list! We have plans to start visiting Mexico, the Caribbean (the bipeds scuba dive), Latin America and South East Asia as soon as we can. Whoohooo!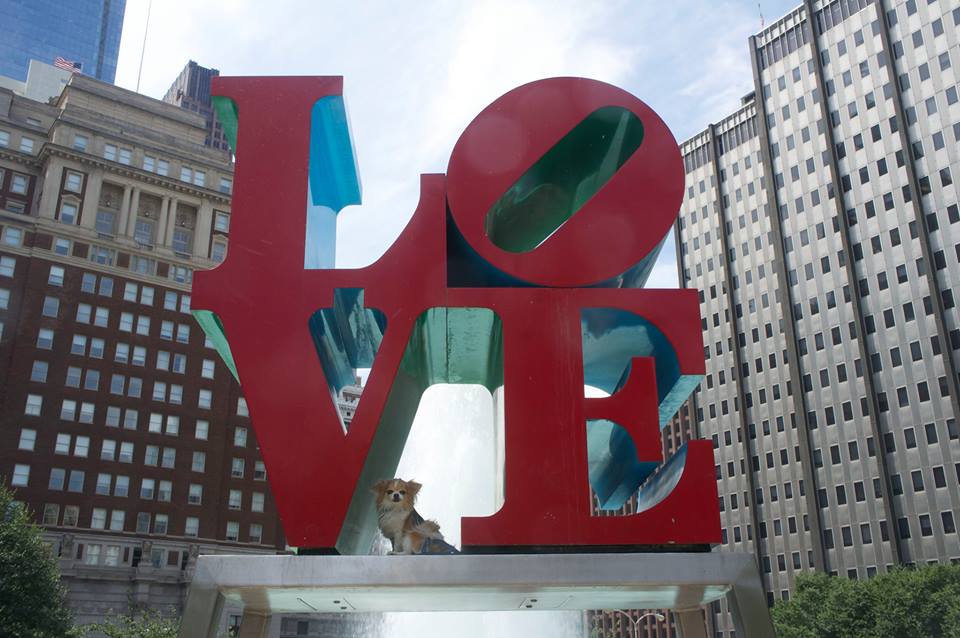 2. What is your favorite place to travel? Do you like hiking the mountains? Running on the beach?
We love Europe. I will let you in on a secret: It is more pet friendly than North America. For me/us it boils down to: can I join the bipeds when meal time rolls around? And in North America that is tricky. Even in the most pet friendly States we are constrained to outdoor dining and that means we are hemmed in by weather and the climate. This means our travel plans are limited to the summer months in the North and that is a real shame. We have no such limitations in Europe where we have always found a place where we could eat – even indoors. At least we have so far!
We love nothing more than spending the day walking the streets of some magnificent European City. Cities like Rome, Florence, Sofia, Paris, Nice, and Athens. Even better, we enjoy the smaller villages and towns of Europe like Menton, Eze, Dolce Aqua, Bern, Luzern and Naxos or Santorini. Of course time spent hiking and having fun on the beach is always welcome and we really enjoy it, but we are primarily what I would call "cultural" travelers. It's about history, art, food and soaking up a civilization. We can easily spend up to 12 hours walking around, hoping on and off buses, trains and more to discover a new region. We wish we could do this full time so we are working towards that dream of long term travel. Ideally stretches of 3-4 months at a time. If I have a vote, I would like to leave during our harsh Canadian winters. Just sayin.
3. When you're traveling do you camp? Stay at hotels? Rent houses?
We have been incredibly lucky. My fan base on the blog and my FB profile and page has provided us with some amazing invitations to visit fabulous locations. We stayed with fans; basically couch surfing as it is called, in the US and even in Europe. In fact we travelled across Bulgaria with some wonderful fans discovering a country that I believe is Europe's best kept secret. We also stay at pet friendly hotels. We find that there are far more of them now then even just 2-3 years ago. I write reviews for those. I really liked the one in Athens where I got to run around the pool, and in Kingston (Ontario) or the place in Geneva… Oh … and there was that fun little place covered in toile in Paris. We also enjoy a bread and breakfast from time to time. Like when we stayed in Zurich.
Mostly, we rent small apartments or a small house. We like being able to prepare some of our own meals and it is also one of the easiest and safest ways to leave me "at home" should the bipeds need to (always reluctantly) in order to visit a non-pet-friendly place like say … major museums the likes of the Uffizi or the Louvre. What is up with the lack of pet access by the way?
Our ABSOLUTELY favorite way to travel is to sail. We did this for Greece and we are now looking into it for Croatia and Cuba! We will also be trying our hand at barge travel through Holland. I just can't wait to try that.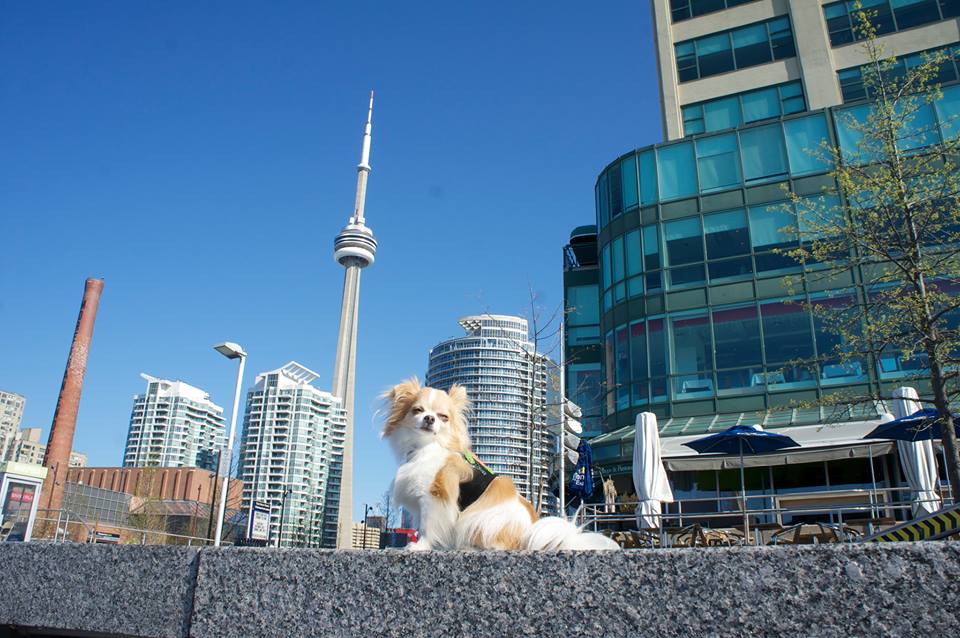 4. Do you have a hard time finding good quality food and water on the road?
The bipeds prepare my food fresh every day. Like my ancestors before me, I basically eat what they are eating. That means I have grown accustomed to an ever changing diet and I don't suffer from the runs due to a food change. This was super important for me to adjust to since you can't fly internationally with large quantities of dog food. I have a supplement that is in a freeze dried format or a powder (accepted by international customs) to add to my food to ensure I get all the nutrients I need. We have a SteriPen to clean water for all of us, but tend to stick to bottled water if needed. The advantage of a tiny dog like me is that food is basically two tablespoons a day and I can drink out of the cap of a water bottle. Yes I can. No really. I swear I do!
5. Have you had any problems with other dogs, either playing at dog parks, or street dogs when traveling?
Can't say it has been an issue really. Although small, I am pretty dominant. The bipeds will attest to this. They have witnessed massive dogs submit to me and all that without any barking on my part 'cause I rule. 'nuff said.
It is why the bipeds call me "tiny but mighty". Having said that, we did struggle when visiting my grandma's B&B in France (on Burgundy's wine route – lucky us!) because her dogs are not open to a "foreign canine" on their turf. I had to be carried to remain safe. But it worked out alright since we were out of the house discovering the region most of the time. There was one incident when one of her Italian Greyhounds nipped at my tail and left with some of my fur in his mouth. I'll admit I was somewhat stressed during this time. It upset my tummy from being nervous. But that is the only time in 4.5 years of travel that we encountered a "co-existence" issue. So it is an exception, not the rule.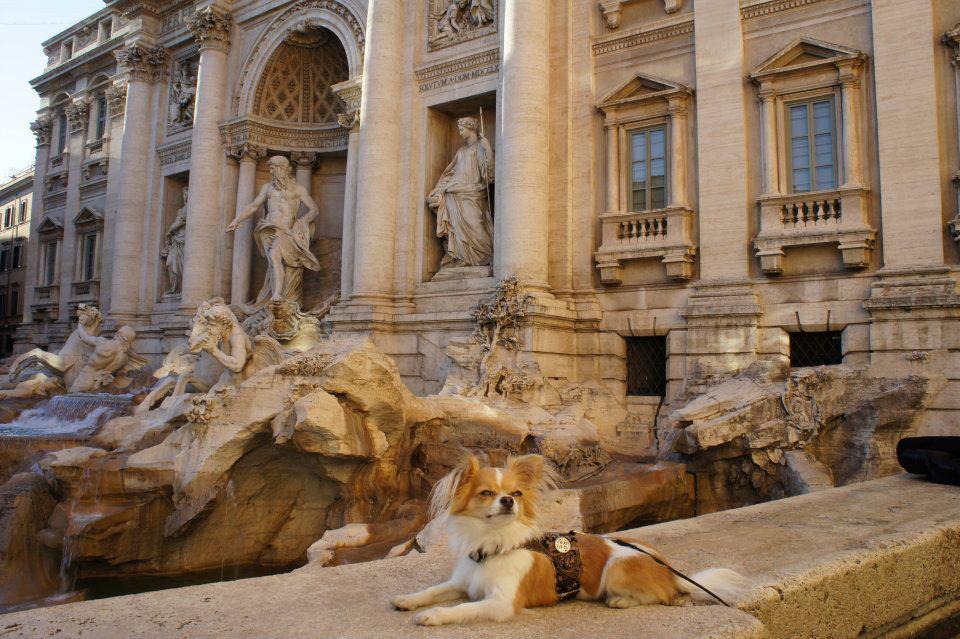 6. What don't you like about traveling? A different bed? Strange water?
This is a tough question because I love to travel! Sure sometimes a bus or plane ride can be boring. I try to just sleep through it but I can get a little restless after the 7th hour on an aircraft. I have no idea how the humans do it. At least I can stretch out or even sleep on my back. And who likes all that stinky, dry recycled air? Not me! But I have to say that is really the only thing I could do without. It would be nice if we could just be teleported to our next destination wouldn't it? I need a Tardis!
But it is worth it because once on location Oh the GOOD SMELLS! My nose twitches a gazillion-miles an hour. I will put my head up as high as I can and grab every scent that passes. Like that time we drove down Alligator Alley in the everglades after landing in Miami. Oh … Seriously … the scents were divine!
As long as I have my precious toy Moby with me I will sleep anywhere: carrier, lap, bed. But there is nothing I love more than my sling bag. I collect a flag from every country I visit to put on it. And although I tend to walk rather than be carrier – when the bipeds take it out of the closet I get really excited.
Because I know it means adventure time!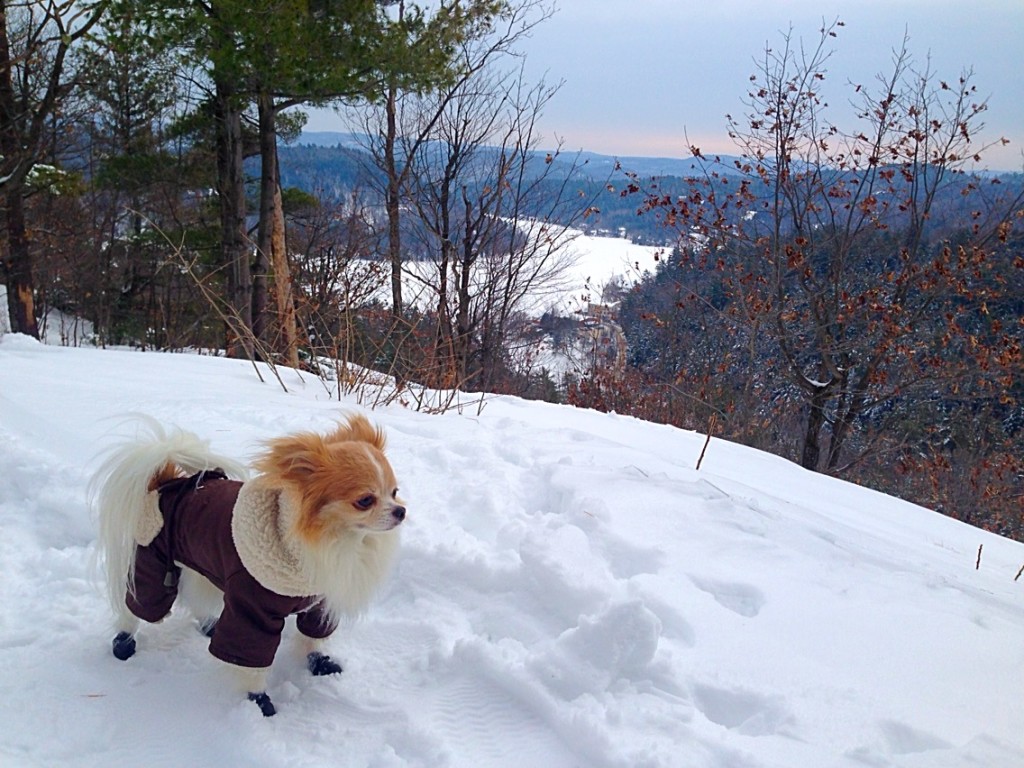 Thanks, Montecristo, for sharing all of your insight with us. Hopefully we'll meet up somewhere on the road!
Aspen & Porter