For our next interview in our Dogs on the Road series, we interview Hobie of Subagon South, traveling with his mom and dad in a campervan down the PanAm Highway. Far ahead of us, this crew is currently in Patagonia and loving it! A great inspiration for our own trip to come.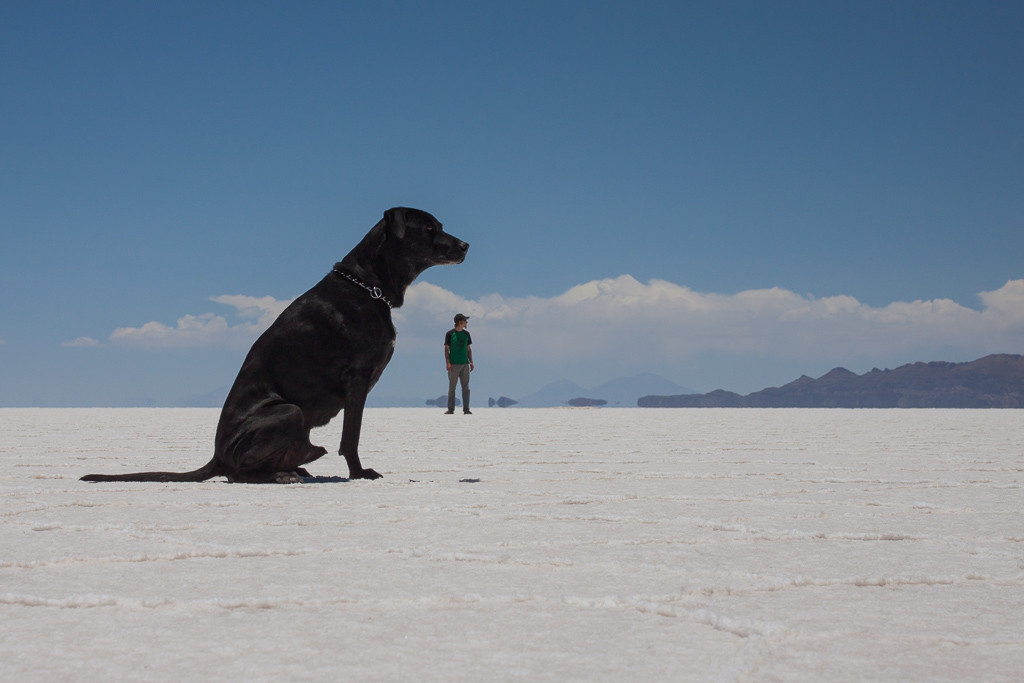 Tell us a little bit about where you have traveled with your family. Have you traveled internationally? Within the US?
Before this journey I had traveled extensively with my family within the US and to Canada, but never as far or for as long. I was born in Oregon, then moved to Colorado, then to California, back to Colorado, and now I live in a van somewhere in South America. The longest trip I took before this was a month-long road trip through the Canadian Rockies.
What is your favorite place to travel? Do you like hiking the mountains? Running on the beach?
I love seeing new places so it's hard to choose a favorite. I don't like too much rain or cold weather, but I'm tough and as long as I'm with my family and out on the trail I'm happy, even in the cold Patagonian winds. I absolutely love to hike and can go for miles, even in my elderly years. I also love soaking up the sun on the beach and rolling around in the grass. I was never a huge fan of swimming before this trip, but I'm much braver now and will wade right in after a stick or to cool off. I even swam from a sailboat to a tiny tropical island in the San Blas region!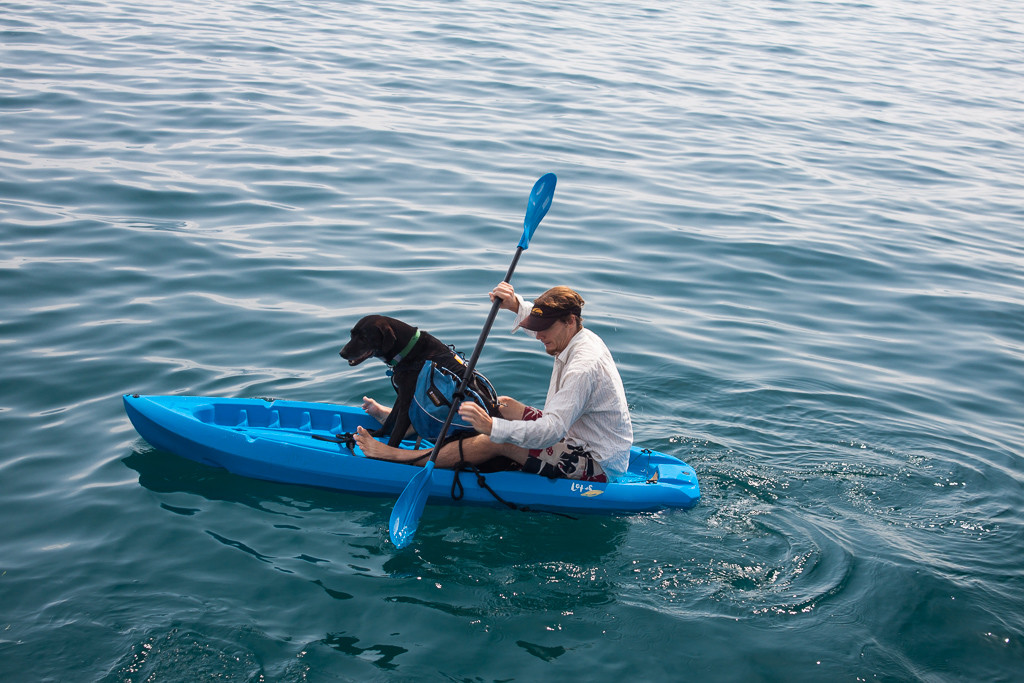 When you're traveling do you camp? Stay at hotels? Rent houses?
I always sleep in the van with my family.   I usually sleep on the floor curled up in my blanket on my bed, but when it's really cold my parents let me up on their bed to snuggle. I love snuggling more than anything else, except maybe cheese. When we go backpacking I get to cuddle up with my humans between their sleeping bags. If it's really cold they wrap me up in their down jackets, then I'm super happy and usually start snoring loudly.
Do you have a hard time finding good quality food and water on the road?
Finding good food has rarely been a problem. My family has been able to find the same brand throughout most of Latin America, so my diet has been fairly consistent. However, I love it when they run out of food or can't find the brand they like, then they cook me rice and buy me meat and I eat it all as fast as I can. We always carry enough clean water with us so that's never a problem, and I like to drink out of rivers and lakes when I can.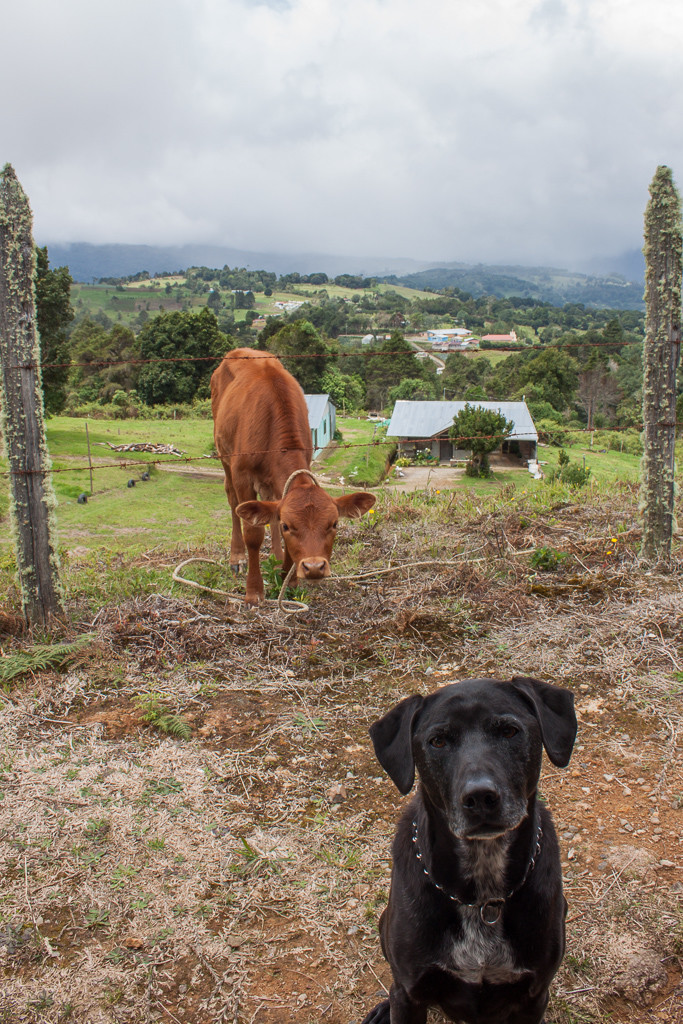 Have you had any problems with other dogs, either playing at dog parks, or street dogs when traveling?
Before we left I was pretty worried about the stories of aggressive packs of dogs in Latin America. But it turns out that we've rarely come across more than a few stray dogs at once and most of the time they're more afraid of me and my parents than I am of them. When they seem mean my parents wag a stick at them and they run off. However, there have been two mean dogs that attacked me on the road before my parents could stop them. Fortunately, they didn't do any damage and my parents were able to chase them off quickly. But it was very scary. Why aren't all dogs just nice and friendly like me?
What don't you like about traveling? A different bed? Strange water?
The worst part about traveling is the long hours in the van, especially on bumpy roads. I really don't like it when the van is rocking and rolling down a road, or when there are bumps and clunks. Then I try to climb into my mom's lap, even though I don't fit. On smooth highways I can snooze peacefully in my nest in the back, but sometimes we drive all day and I barely even get a chance to stretch my legs. I'm a dog, I need to run and chase things and pee on the flowers!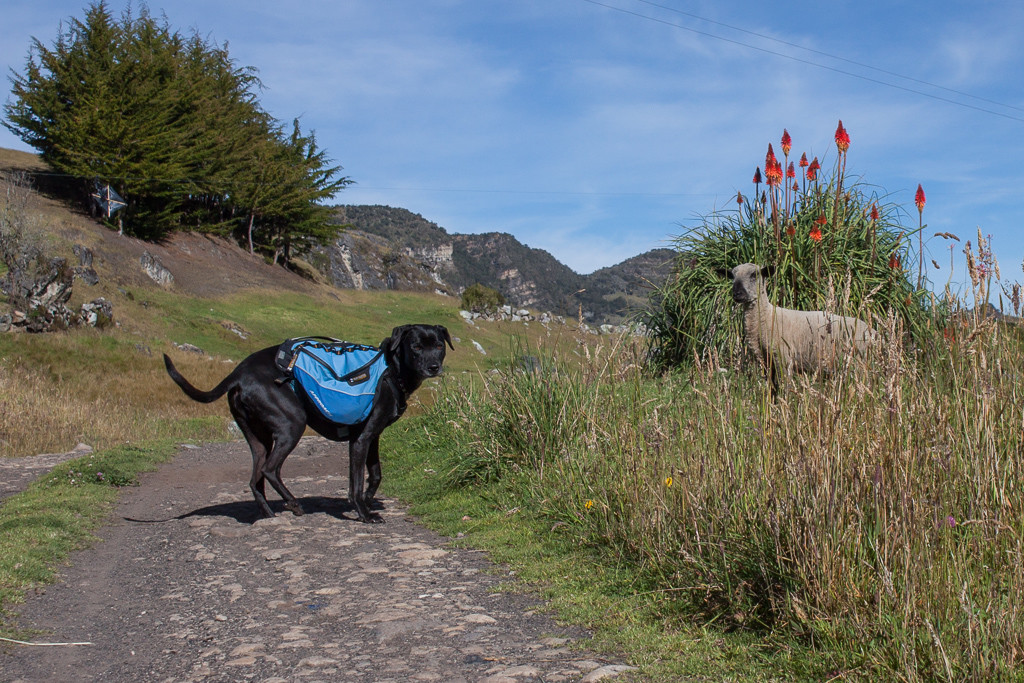 Thanks Hobie! We can't wait to get on the road for ourselves this fall and experience all you've seen and done!
Aspen & Porter