By Porter ~
We arrived after dark and I was STARVING! Luckily, as soon as we got to camp we saw uncles' Ron and Dario and I knew we'd be in for a fun weekend. We had been to Deschutes River State Park once before but that was a terrible trip! It was SO hot that we couldn't stand to sleep in our camper (this was before daddy installed fans for us) and we ended up sleeping on the ground beside the camper. I had been too nervous to sleep because, well, you know one of my many duties in the pack is guard dog and I couldn't very well guard my family if I was asleep could I?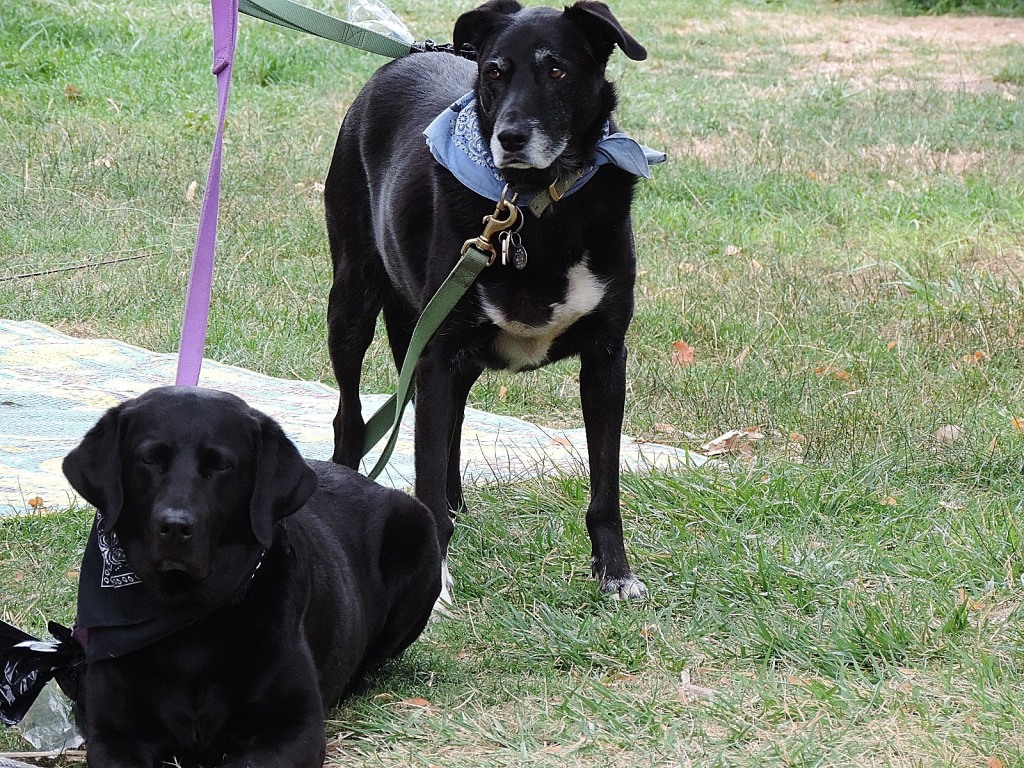 This time it was much cooler. In fact, the temperature was nearly perfect. I didn't need my coat but it also wasn't too hot. Perfectly acceptable!
What I love about this campground is it's several huge grassy fields so no dust and very little dirt. I'm a bit particular and don't like my white bits to get too dirty. The river flows right past the campground as well and, I never thought I'd say it but, I like the water. Now, don't get me wrong, I'm still afraid of actually swimming and mom and dad keep talking about getting me a doggie life jacket so I'm not scared, but I have officially become a water dog. Seeing how much fun Aspen has in the water, and understanding how cool and fresh it feels, has turned me into an accomplished wader!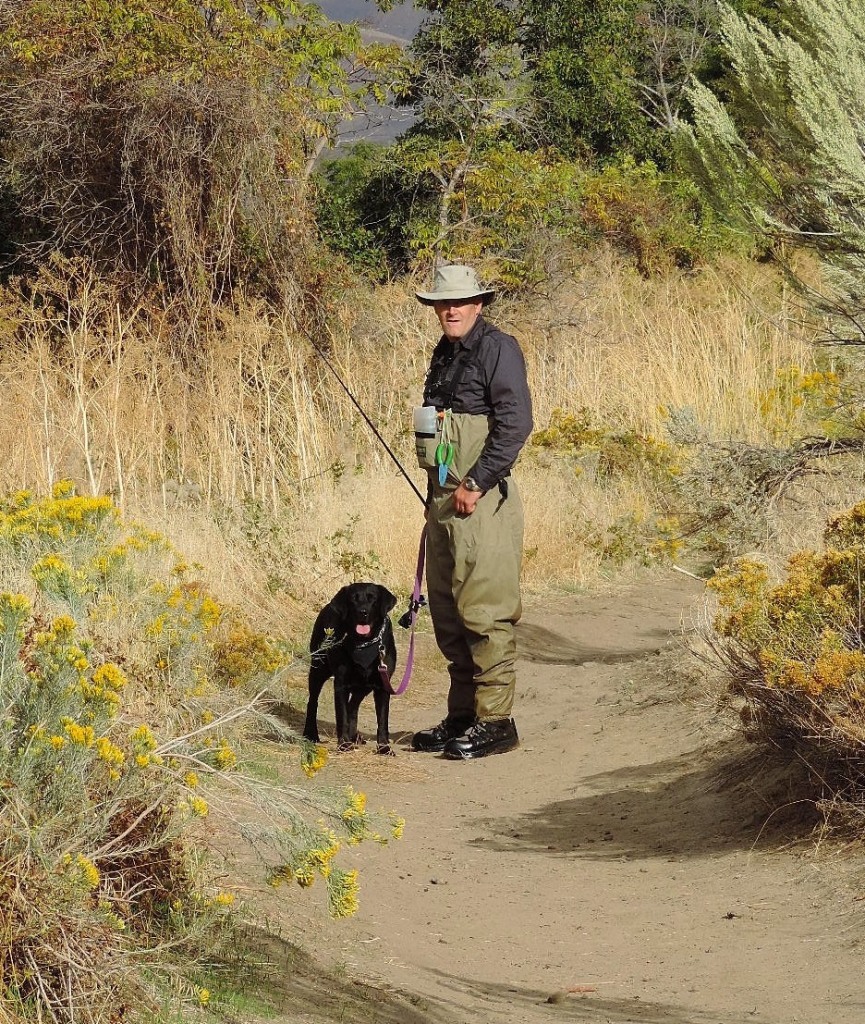 Ron and Dario had apparently stolen our camp site and so we moved into theirs. I thought it was just fine but the state park hosts seemed all worked up about things. I didn't understand any of it, just happy to have a walk, dinner, and laze about in the grass around the firepit.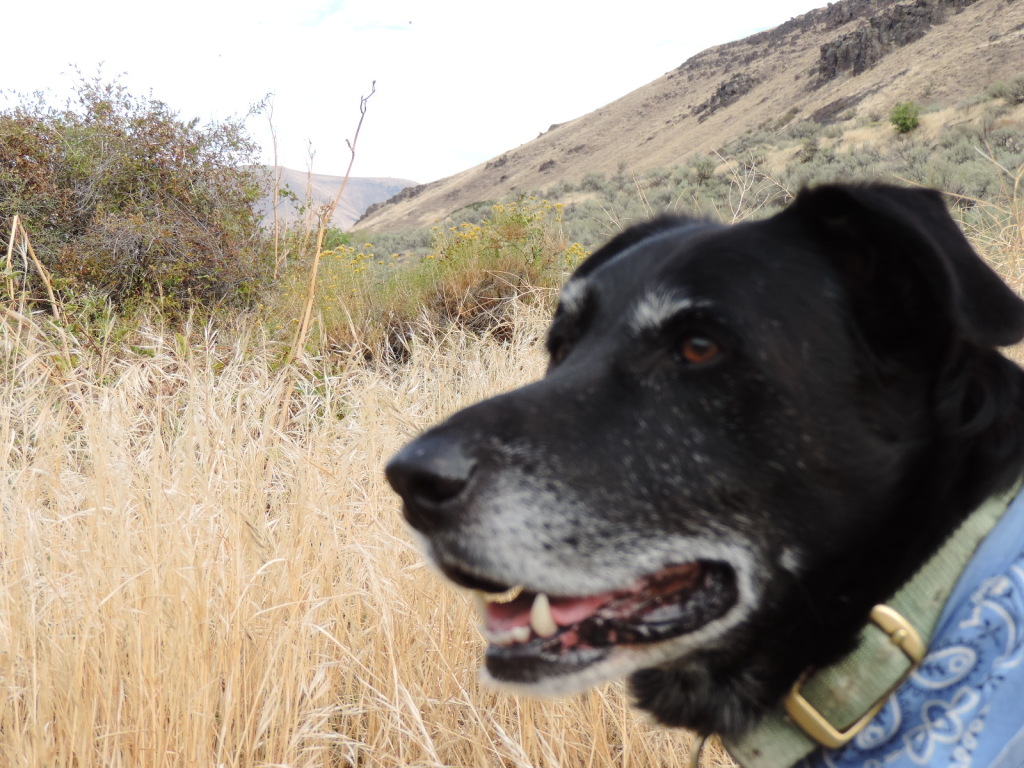 It was a lovely weekend with near perfect weather, fun walks along the trail by the river, and a lot of wading in the river. We went fishing with daddy but he didn't catch anything. Too bad because I do like my fish, even though mom and dad tell me it's not good for me. Saturday night we were SO tired from all of the walking and swimming, I mean wading, that Aspen and I asked to go to bed pretty early. Our bed in the camper is my safe place and I always know I can hang out in there and be happy and safe.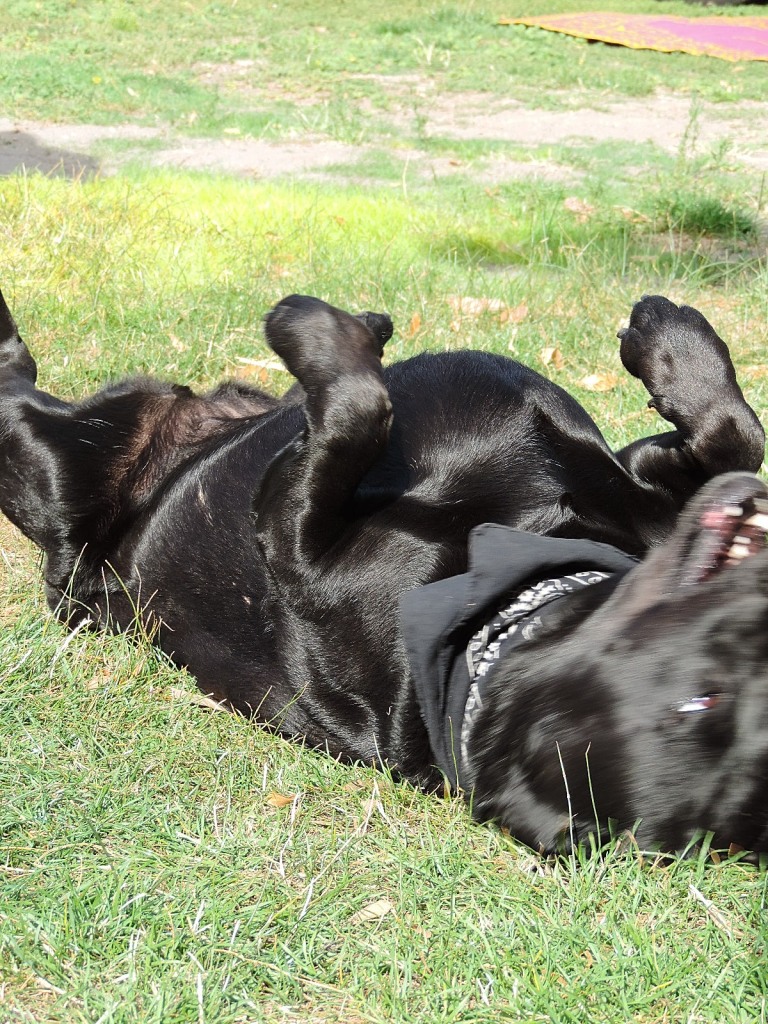 I have heard we're going to the beach next. This time of year I think we're going have rain but that is okay too. That just means we get to spend more time, cuddled into the camper with mom and dad. The pack all together~ that is how it's supposed to be!