By Porter ~
While we have been to Barview Jetty before, we had a completely difference experience this year and I wanted to do a campground review on it. Mom and dad didn't really want to go, after the pricing debacles of Webb County campground last month, they claimed it was too expensive for what you get. Last year we were on the end site, right next to the beach, which SHOULD have been wonderful, but it was very crowded, busy, and noisy with obnoxious people constantly hanging out in front of our camp. I was exhausted from having to be on patrol all the time.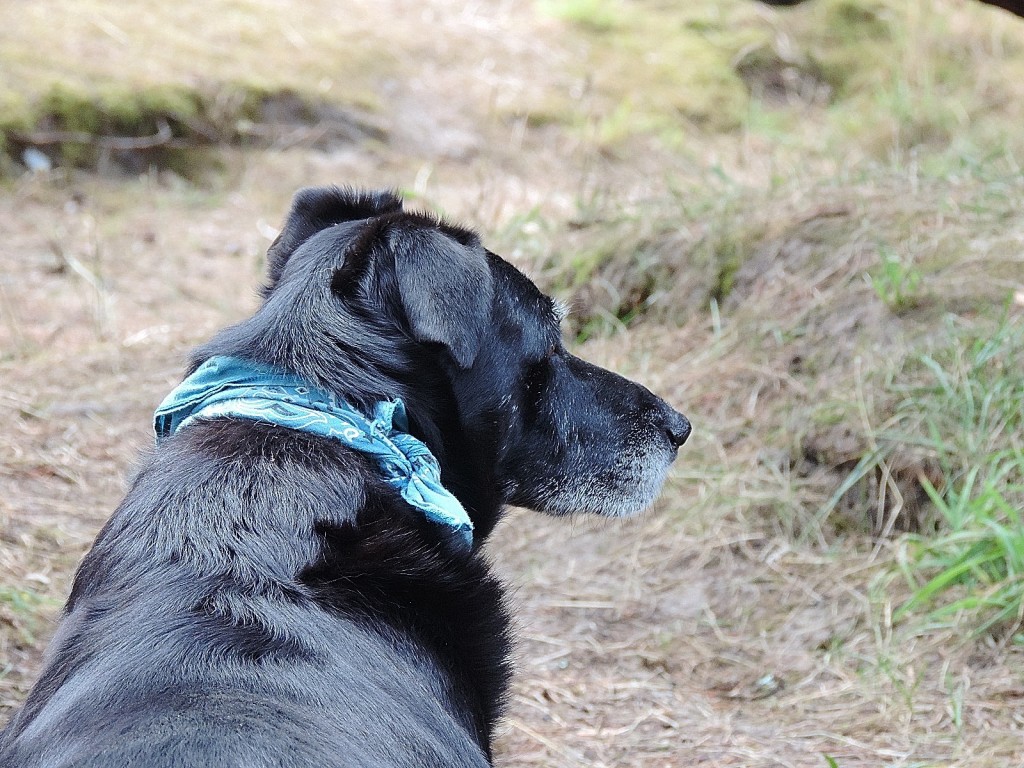 This year was much better in that regard. While our uncles Ron & Dario ended up not coming, Dave and Anne did and we always LOVE that Anne spends a lot of time petting us. Also, she is willing to walk my speed while Aspen and mommy zoom on ahead. I like to stroll through life and am never sure why Aspen is always in such a hurry!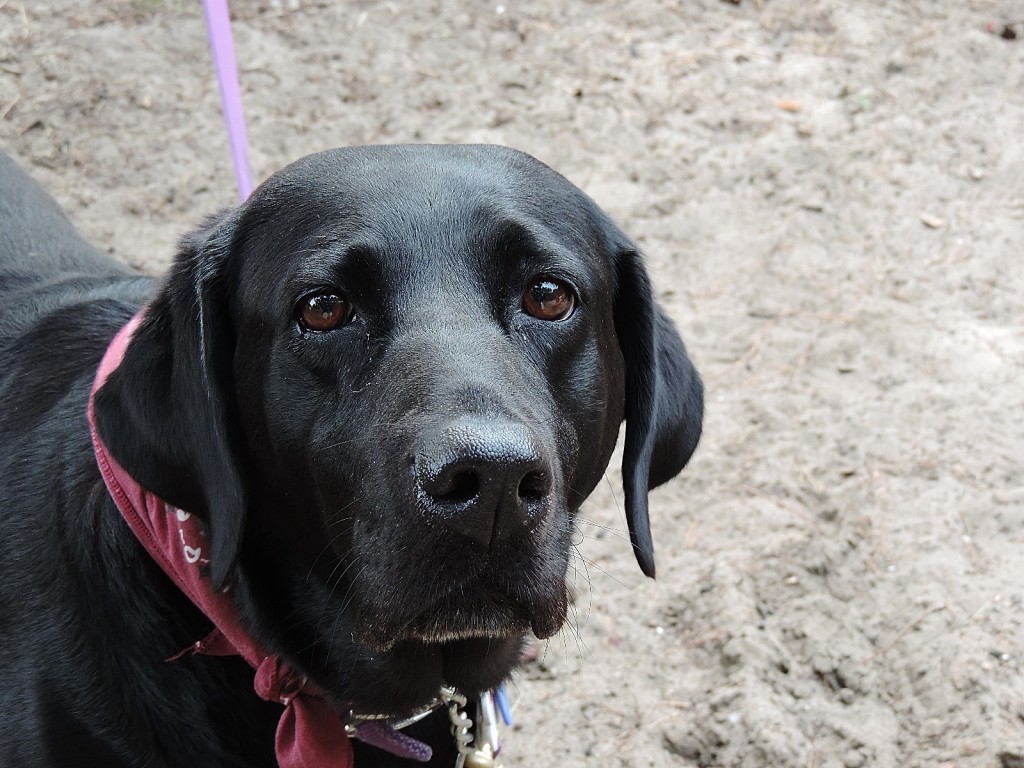 Our sites were right next to eachother and not very far from the beach. I particularly enjoyed the wonderful sand that covered our area. It was fantastic to be able to curl up to nap after one, of many, long walks on the beach or to the store to get still more fishing gear for daddy. I'm not exactly sure why he can't seem to keep his things. I know I got in trouble when I chewed on my leash and mommy had to order a new one, why doesn't he get in trouble for constantly needing new lures, or whatever he calls them.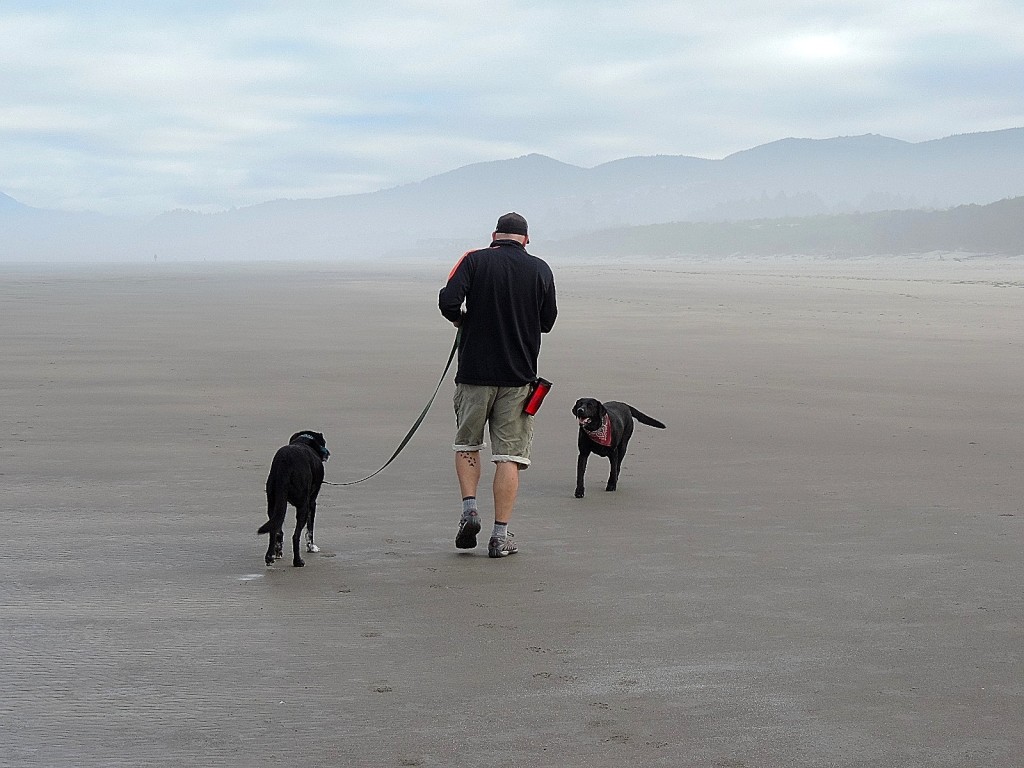 And then, to make it worse, he wanted to fish off the jetty. We all dutifully wandered over there with him, having no idea what we were in for. The wind was howling, throwing sand all over us. Dave and I huddled behind a big rock, trying to keep the sand from getting in our mouth and eyes. Mommy and Anne sat a bit closer to daddy, still sitting down low to try to avoid the wind, and silly Aspen, ever the goofy lab, kept trying to rock jump to get closer to where dad was doing this thing he calls casting, where he throws the lure thingy into the water. It would get snagged, he'd lose one, and pull in his line to add a new lure and do it all over again. It seemed like a ridiculous practice since he lost five lures in about twelve minutes with not a fish in sight! By then we were all done with the wind and headed back to camp empty-handed. Luckily, mommy didn't count on any fish so we still were able to have dinner. Whew, that was a close one, who knows what will happen if Aspen doesn't get fed someday.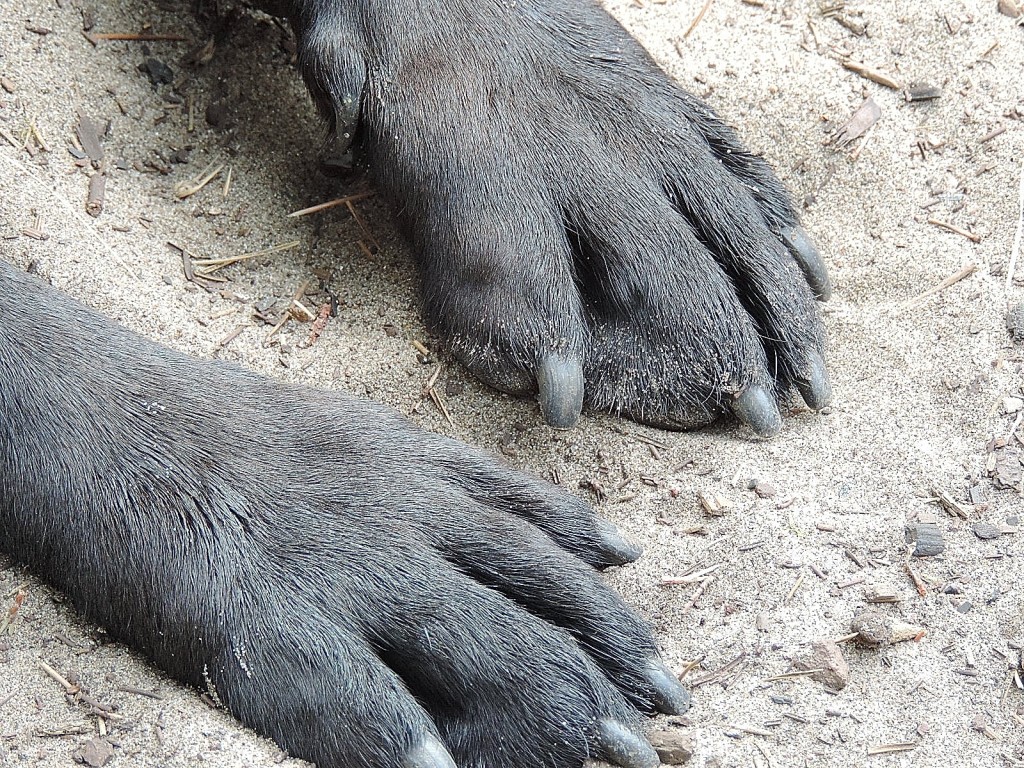 We took several long walks on the beach and ended up getting a lot of training treats. Mommy and daddy are STILL trying to get Aspen to learn to come EVERY time they call her. All I can say is, it's going slow! Now I am never left off leash but I won't come back. I know I should be I just generally have my own, private agenda. But that silly lab just aims to please most of the time and boy does that girl love her treats, so you'd think she'd come racing back every time.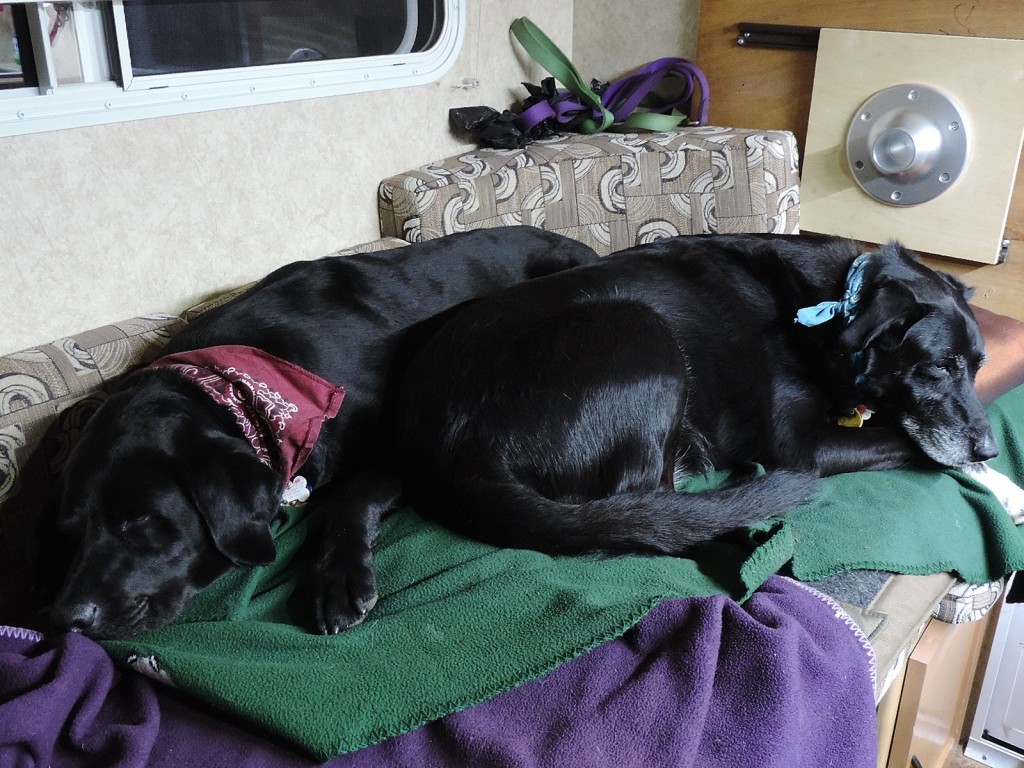 Overall, it was okay. Mommy did something sort of bad and didn't pay the dog fee when we checked in. She had been SO mad after Webb County added the lodging tax on to the dog fee (a lodging tax onto a dog fee? really?) and it appears Barview does the same thing. But, the man checking her in didn't ask if she had dogs and she didn't volunteer it. That is sort of like lying, I think, but she didn't seem upset about it at all.
I am pretty sure we won't ever be back to this campground. Mom and dad are pretty dissatisfied in general with the campgrounds in the area with all of their fees and their terrible facilities and we like all of our favorite places even more. At least this time, unlike last year, we didn't have people partying in front of our camp all night, worrying me and keeping us from our beauty sleep!
Paw Review:
Aspen ~ ****  – Beach. Fetch. Eat. Nap. Repeat. All good with this girl.
Porter ~ ***  – There were a lot of sharp rocks that made my paws sore so I deducted a point.