By Aspen ~   Well, I just have to say, our latest experience at Webb County Campground was less than extraordinary! We had stayed here before for just one night and I remember mom & dad didn't like it very much. They complained about the facilities, whatever those are, not being so nice, and how expensive it was becoming. And, even though Porter and I are VERY clean and well behaved dogs, we got yelled at when mommy took us into the bathroom with her early in the morning. I wasn't sure what the big deal with, it's a cement floor that they hose out, what did they think we could do to it?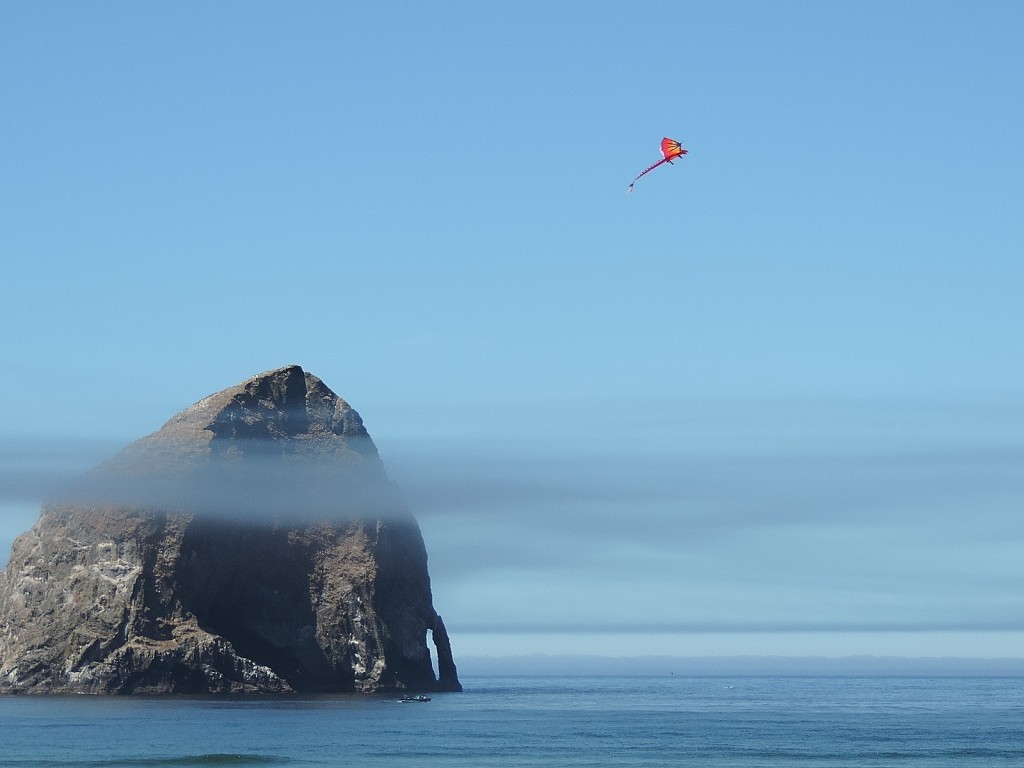 We only went back because uncles Ron and Dario were camping at the nicer campground next door and we wanted to surprise them. Mom said their campground was full, otherwise we would have just camped there, like we did last fall. As much as we love to see them, I think it all might have just been a mistake.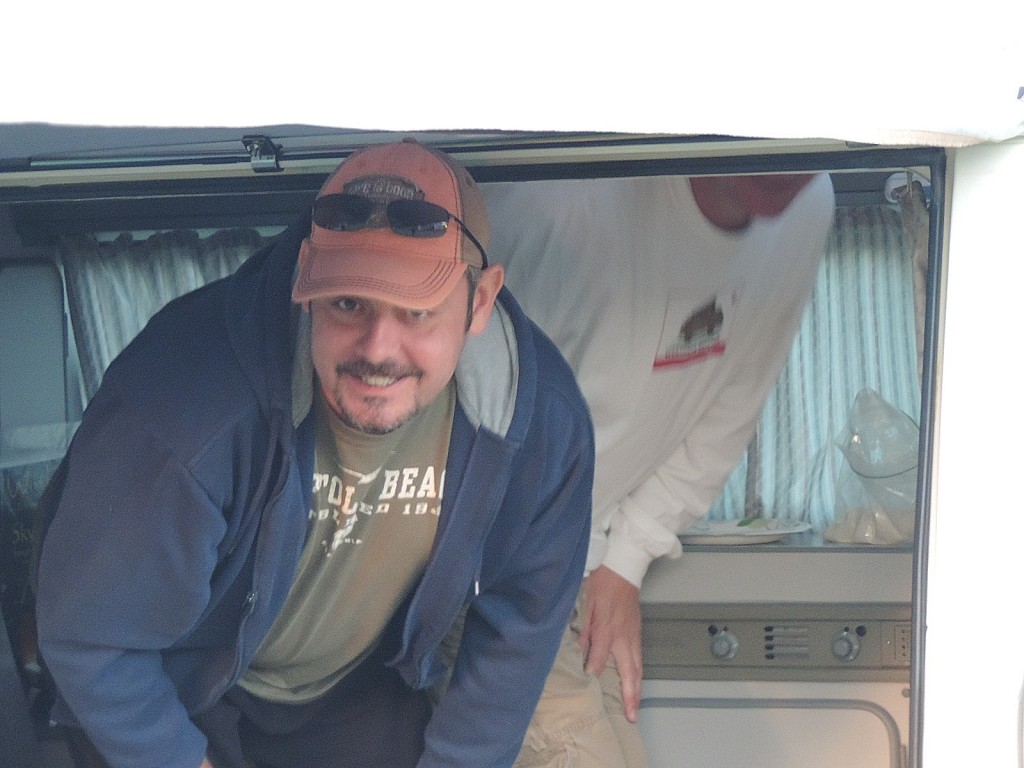 First off, our campsite was really small and some of the neighbors had huge campers and tents spilling out into the common space. Second, they must have charged us a lot of money because mommy was not happy at all after we checked in. They have this new thing in Tillamook County called a lodging tax. Now, I'm a dog so maybe I just don't understand these things, but why would they charge us a lodging tax when we provided our own lodging? But what got mommy REALLY worked up was that they charged $5 for Porter and $5 for me. Now really, that seems excessive since we are perfectly well behaved and polite black dogs. Even worse, they charged this lodging tax on to the DOG FEE! I can't repeat what mommy said, but I don't think we'll be back anytime soon. It was great fun to surprise Ron and Dario because we love to camp with them, and the weather was good so we got to play on the beach. Something called Dory Days was going on, though, so I didn't get to run off leash nearly as much as I like because there were people and boats and even cars on the beach! I like my sleep and have to say I was none to happy when one of the other campers started revving the motor on his boat at 530am in the morning both mornings and after daddy yelled I got the idea he didn't like it either. Things were going so wrong, I just decided to have a beer and take a nap.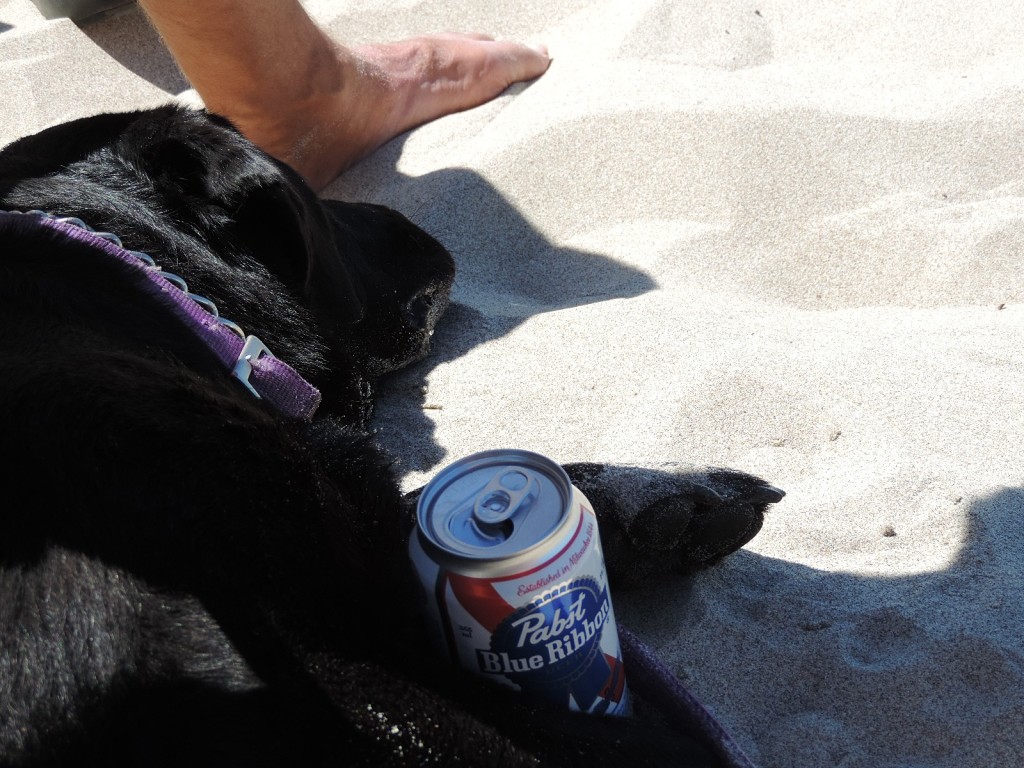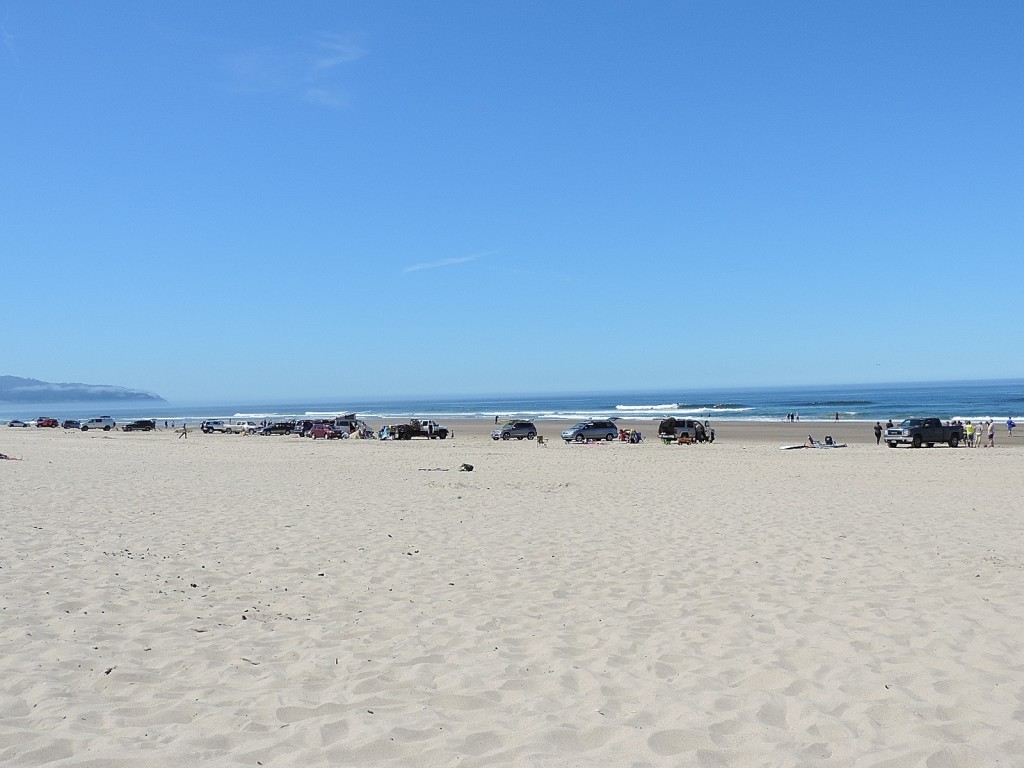 And then, there was the incident. Porter is part border collie and let me tell you, he takes his border patrol seriously. This campground always has dozens of bunnies hopping around everywhere. They don't bother me but  a young bunny hopped across our campsite and Porter jumped on him! I know that was wrong because daddy yelled and jumped up from his chair and got the bunny away from Porter. I wasn't sure what exactly was going on but I didn't want to be excluded so I grabbed the bunny. That was wrong too because then daddy yelled at ME. Oh  dear, we were both in so much trouble. I hate to be yelled at. The bunny was hopping away as mommy was coming back from the facilities and she said she was sure the bunny was ok but I was so ashamed when daddy told her what we'd done.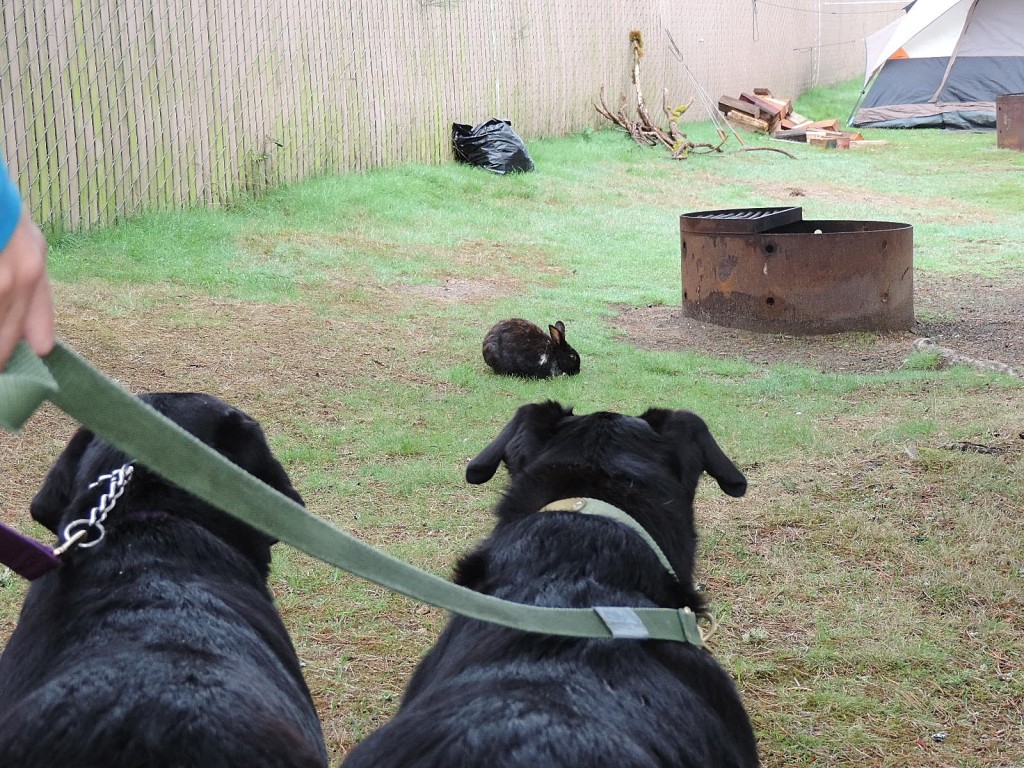 We left pretty early on Sunday to go home, but at least we got a good long walk on the beach first. I really love any beach but I think it's safe to bet we won't be going back to Pacific City any time soon.
Paws Review:
Aspen ~ * – Only one star from me. A crowded beach, not enough beauty sleep and getting in trouble… NOT a good trip
Porter ~ – ** Porter gives a negative 2 paws since he doesn't care much about the beach, he likes to sleep in AND he got in even more trouble than I did