By Aspen & Porter ~
Next up in our interview series are Shae & Olivia of Adventures in Skyhorse. These two lovely pups have already been on the road for over a year with their parents, Hani & Sarah, in what is absolutely one of the most unique vehicles we've ever seen! Follow along on their journey down the PanAm at http://adventuresinskyhorse.com/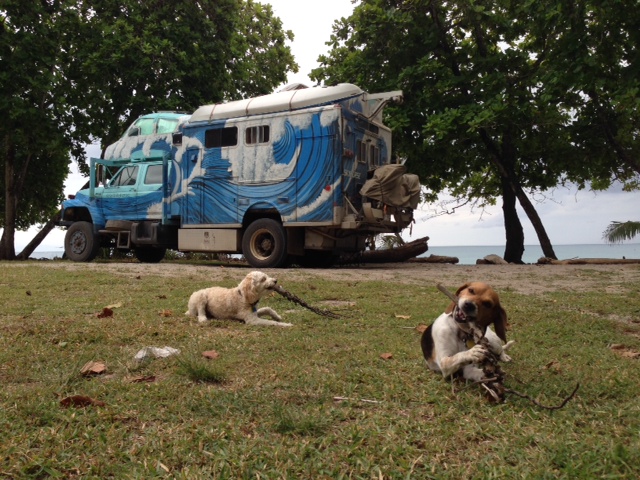 We are Shae and Olivia, the furry daughters of Sarah and Hani of Adventures in Skyhorse. Shae is an affectionate poodle who thinks she's human. She loves laps, cuddling and just celebrated her 10th birthday. Olivia is a rambunctious 5 year old beagle who lives for playing and always follows her nose into trouble. Both of us are Florida girls through and through and love the sunshine.
1. Tell us a little bit about where you have traveled with your family. Have you traveled internationally? Within the US?
We left our home in Key West Florida in April 2013 and packed into Skyhorse, the camper dad built. We visited a lot of friends all over the US and met some new ones in Canada and Alaska. When it started getting cold, we went south to Mexico, all the way to where we are now in Costa Rica. Our parents say were going to keep driving to Panama and then drive back to Florida. We'll see how that goes.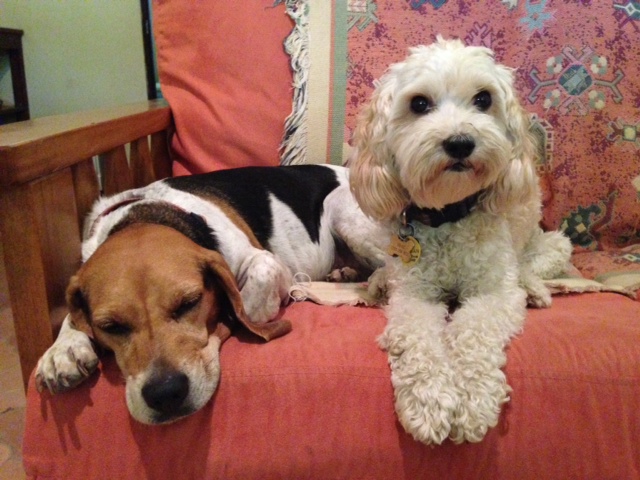 2. What is your favorite place to travel? Do you like hiking the mountains? Running on the beach?
Shae: As long as I'm with my parents, I don't care where we are. We had never seen mountains or been on hikes before this trip. They are ok. I rather sit and chill that run around, although I do like to pretend to be a dog once in a while and will run like a beast on an open field.
Olivia: BEEEEACH!!! Oh oh, the forest! Hikes, but I have to be the line leader! Chasing rabbits! Eating garbage off the streets! Chewing sticks and rolling in dirt! Digging holes in the sand! Running after crabs! Meeting new friends…and stealing their food right out of their hands!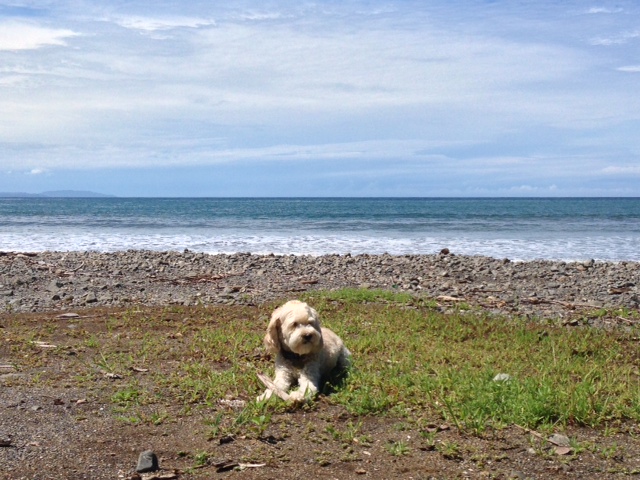 3. When you're traveling do you camp? Stay at hotels? Rent houses?
We always stay in Skyhorse. Olivia parks herself on this big patio chair cushion on the couch and Shae likes to snuggle up in her cubbie or a lap. But we just stayed in a house near the beach for a month. It was amazing having air conditioning and a real bed to sleep on. We miss that house.
4. Do you have a hard time finding good quality food and water on the road?
When we were stateside, our parents went NUTS trying to track down our favorite organic all natural food. Now, in Central America, that doesn't exist. We heard the lady at a store laugh at mom when she asked which dog food was organic. We've been eating the best food ever for the past few months. It tastes like McDonalds! It's probably bad for us but who cares!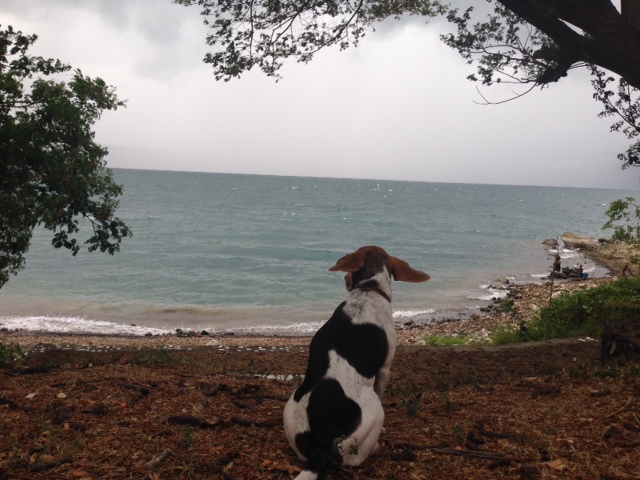 5. Have you had any problems with other dogs, either playing at dog parks, or street dogs when traveling?
All dogs want to be friends with us but our parents are sometimes afraid to let us run wild. They need to cut the cord and let us live! We've especially loved meeting the other traveling dogs: Tia, Neli and Maya, Sophie, Kaleb, Buddha and Ernie, and so many others we've met along the way.
6. What don't  you like about traveling? A different bed? Strange water?
S: I don't like that I can't sit in my moms lap all the time. She calls me a blanket and pushes me off when it's hot outside. Not fair!
O: I sometimes get car sick and toss my cookies usually right after my bed and blankets have been washed. But other than that, traveling us amazing and I don't want it to end!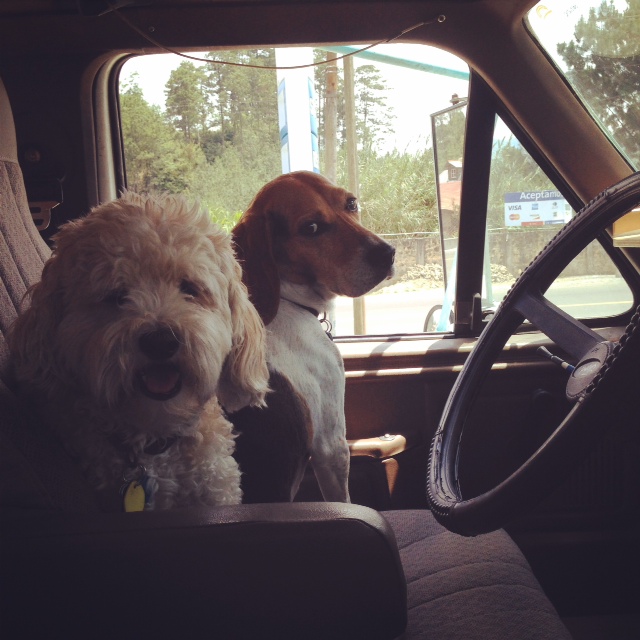 Thanks so much Shae & Olivia! Hopefully we will all meet one of these days on the road and we can get into trouble together!