By Aspen – 
Yesterday mom and dad took Porter and I to get my first Christmas tree as a Delameter dog. Soon they tell me it's going to be my birthday, which will mean I have lived with my forever family for one whole year! Boy, time sure does fly when you are living a wonderful life.  Like Porter, I don't really remember much about my life before mom and dad found me at the Marion County Animal Shelter in Salem.  I think that is because something traumatic happened to have me leave my old home and end up at the animal shelter.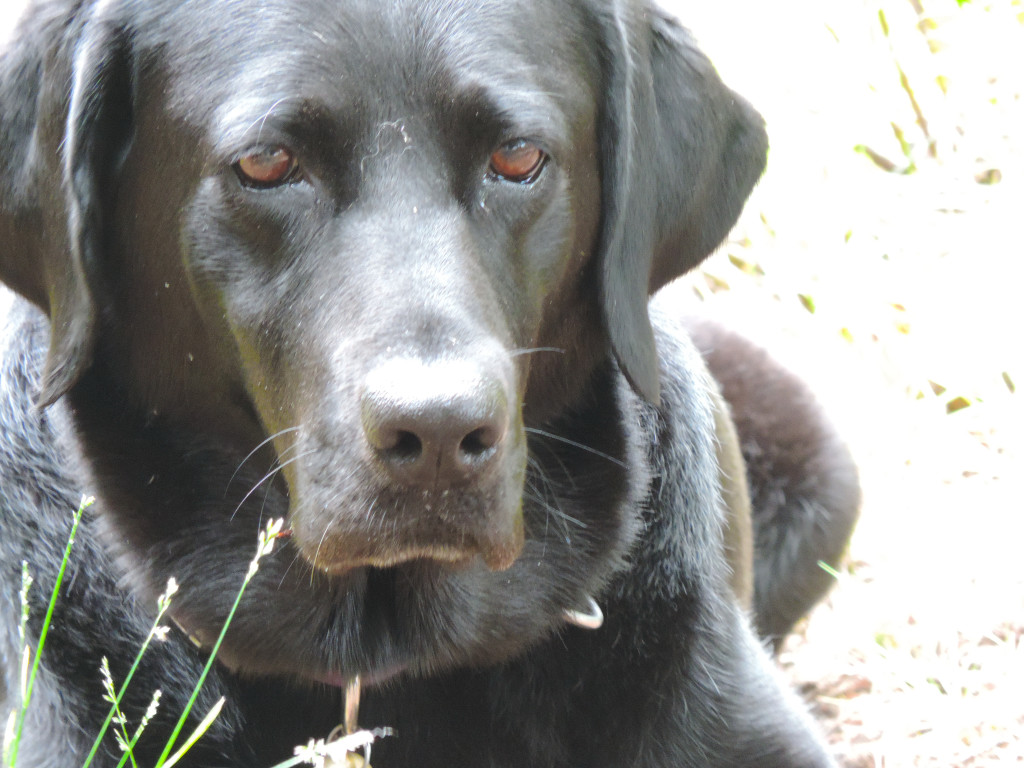 I don't really know how old I am. When I first arrived at the doggie jail, I do remember I was wearing a collar, and had a long scar on my stomach, but I didn't have a microchip and no one came to claim me. When I was there they made he have a surgery to fix me so I couldn't get pregnant. That is okay because I didn't want that to happen, but it made them all curious why I had a big scar on my tummy but had not had this new surgery.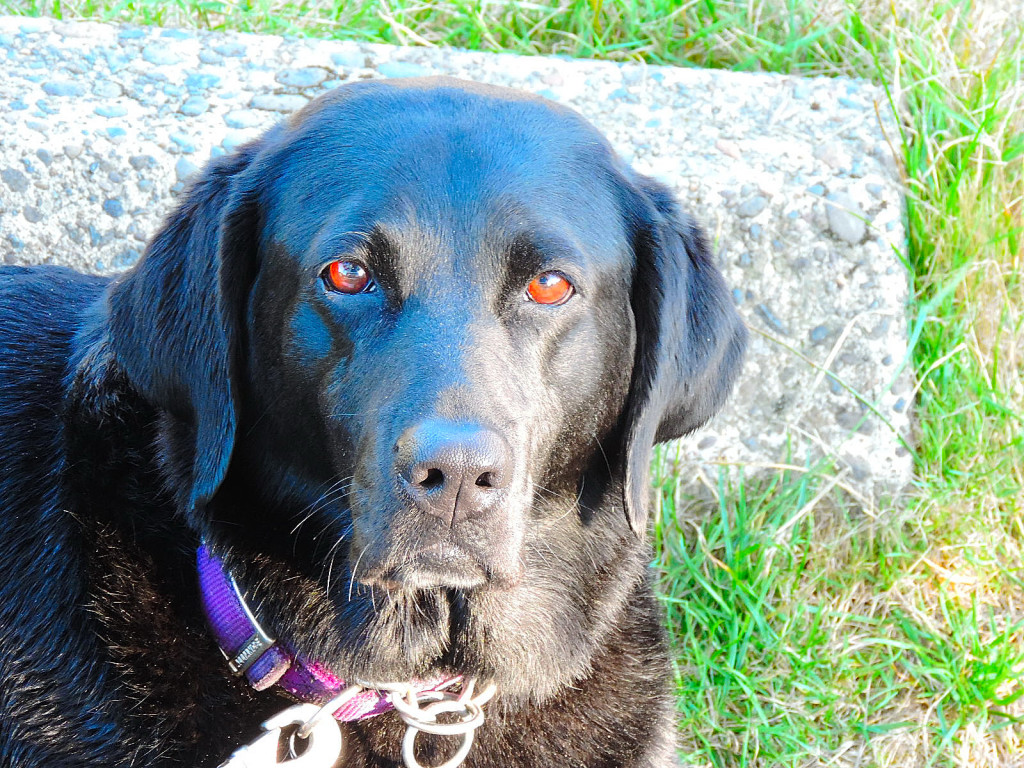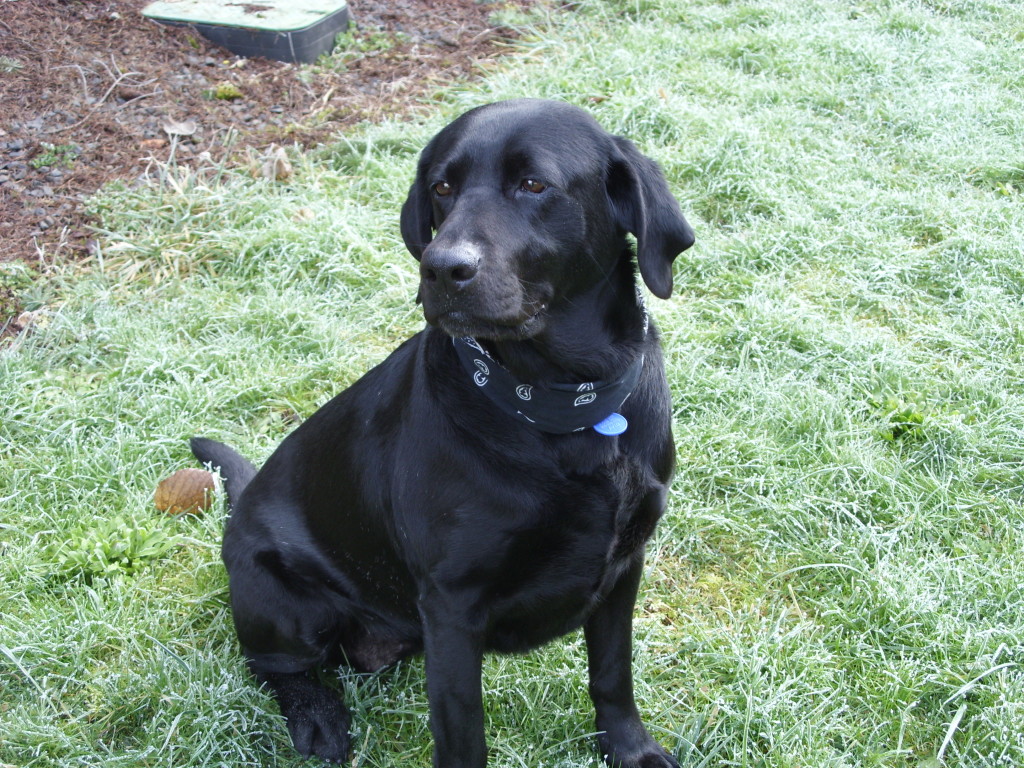 The nice people at the animal shelter seemed very confused why no-one came to get me. They kept calling me a "purebred" Labrador Retriever and wondered  what had happened to me that caused me to end up with them. I wasn't too fond of the shelter. Now, I am a typical lab and am pretty happy go-lucky most of the time. But I didn't like being confined into my little cell with a cement floor. All of the other dogs there seemed very upset and spent a lot of time barking which kept me up at night.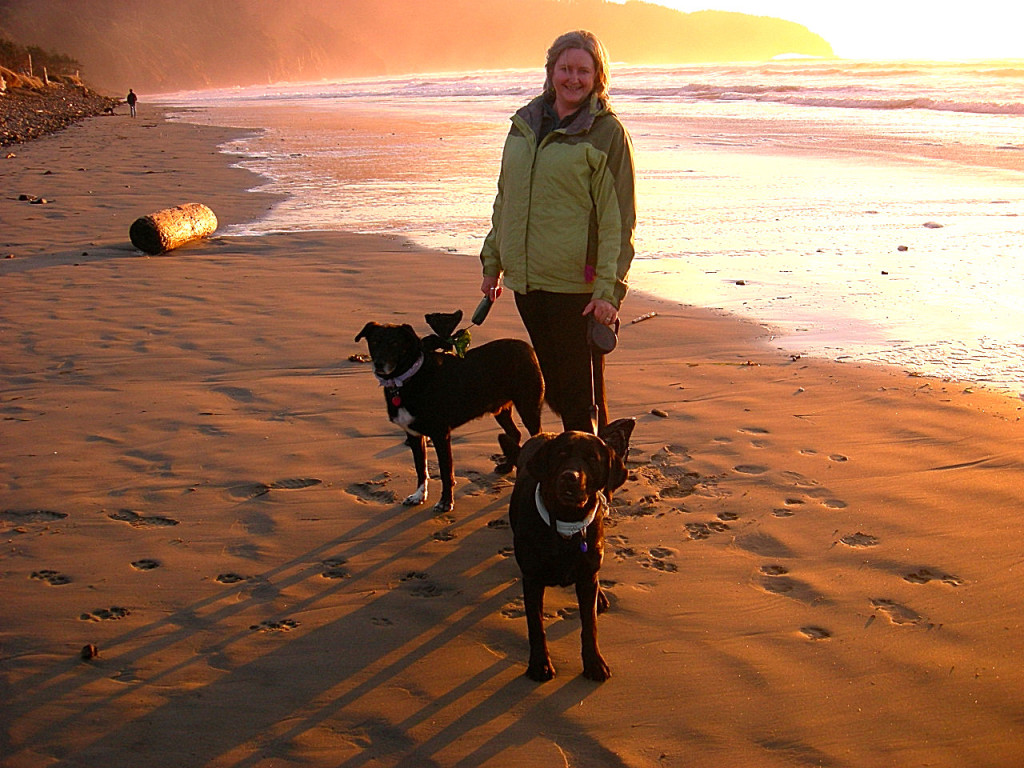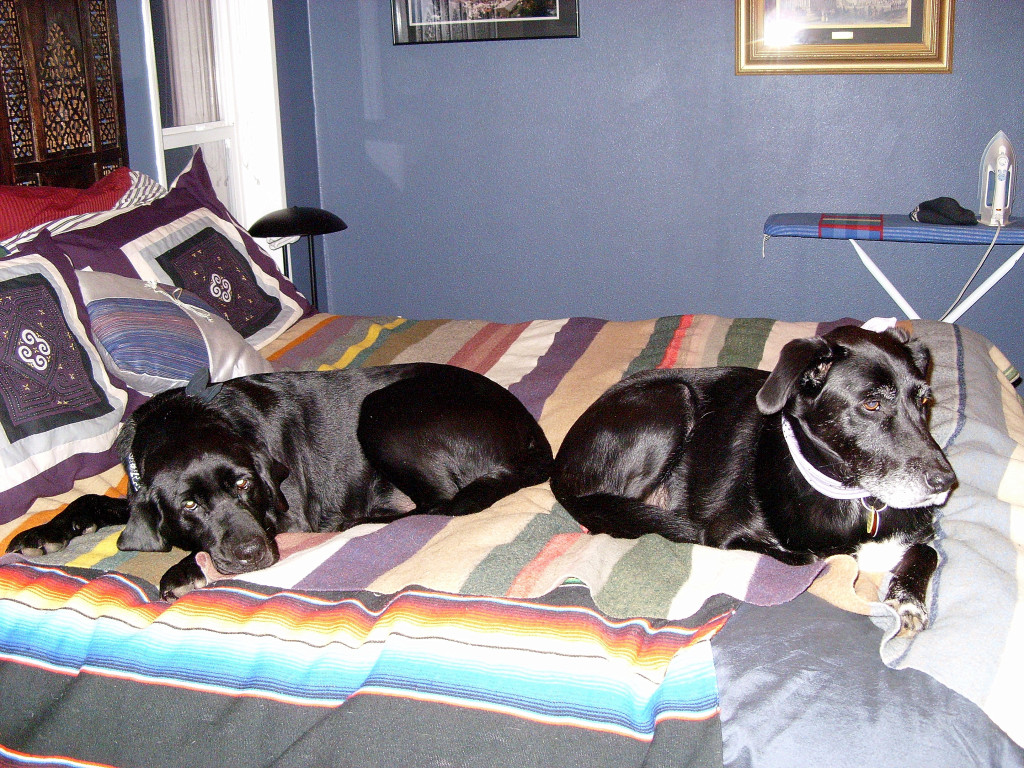 I was only there a couple of days before they took my picture and made me the Dog of the Week. I don't know exactly what that means, but soon after that I met Grandma and Grandpa. My mom had seen the picture of me on something called the computer and, since grandma and grandpa live in Salem, asked if they would come to see me. I liked them right away. Grandma smelled nice and grandpa liked to rub my ears. I was a little upset that neither of them would throw the ball for me, but it was nice to have the attention.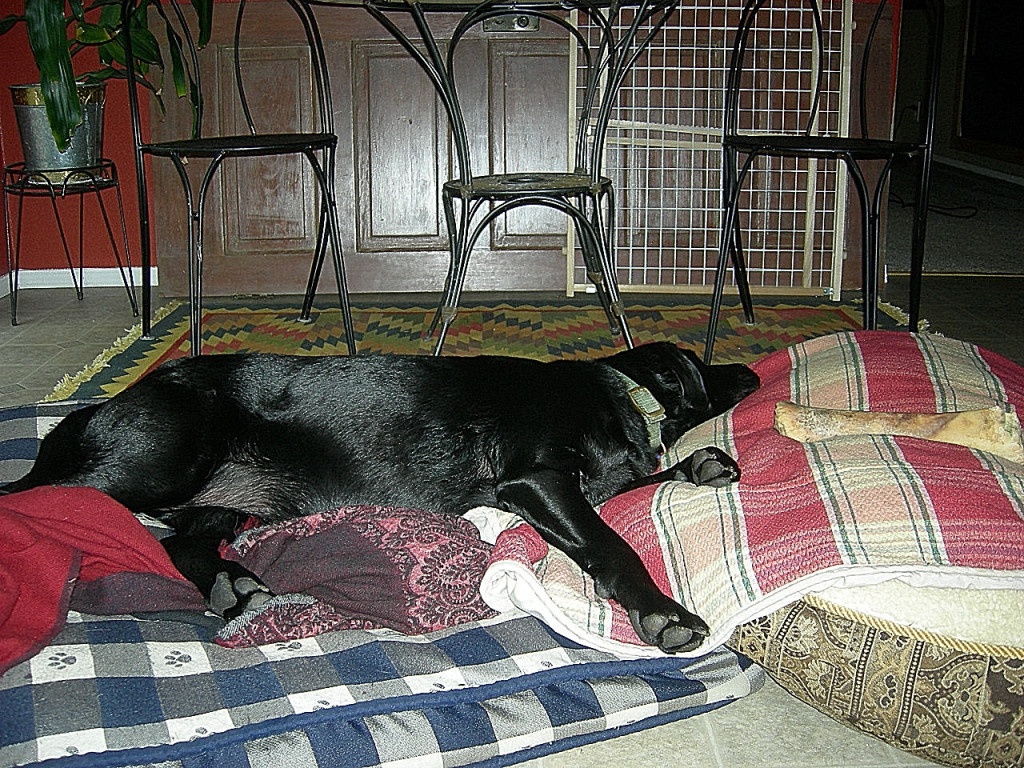 Later that very day mom and dad came to meet me. I was VERY lucky because one of the nice workers put me on "hold" after grandma and grandpa came, even though that was sort of against the rules. Lots of other people came in the meantime, but were told they would have to wait until the next day to see if mom and dad wanted me. I did feel good that so many people wanted me, but I still couldn't really understand why they kept sticking me back in that little room.
I was really happy to meet my new mom and dad, and even more excited the next morning when they brought Porter in to meet me! I liked him right away, and knew he really needed a friend. He had only lived with mom and dad for four months, but he had been pretty unhappy living as the only dog, and that is how I came to be a Delameter!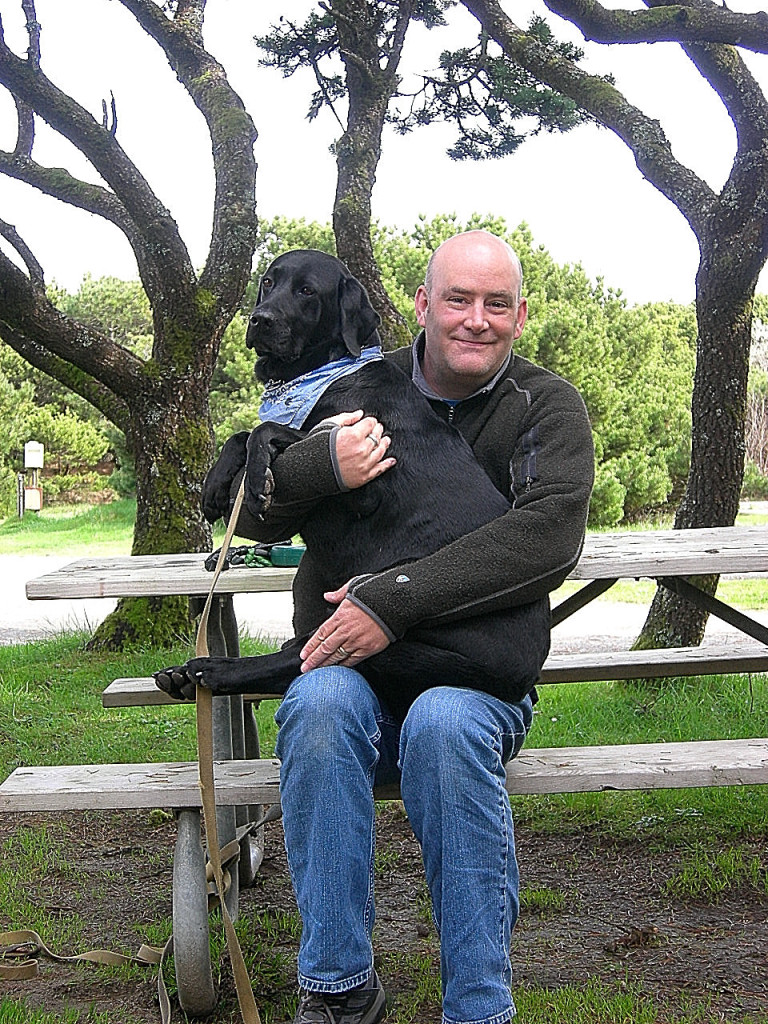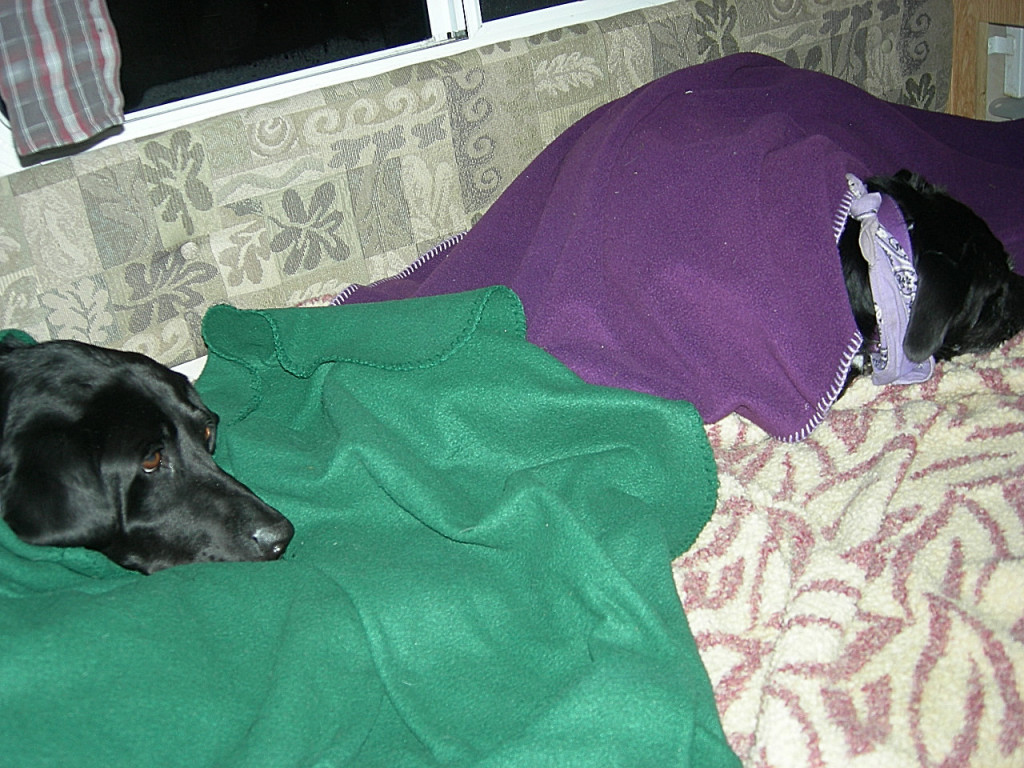 I LOVE my new home. I have a lot of energy and, not only do we have two acres to run around all day, but mom and dad take me walking twice a day AND I even have my own backpack to carry the water so have a very important job. We go camping a lot and I love to sleep in the camper. Porter isn't always much of a cuddler, but on our camp bed we get to sleep close together. In the morning, each day,  I get to come up on the bed with mom, dad and Porter and we all watch the news and get to spend lots of time together.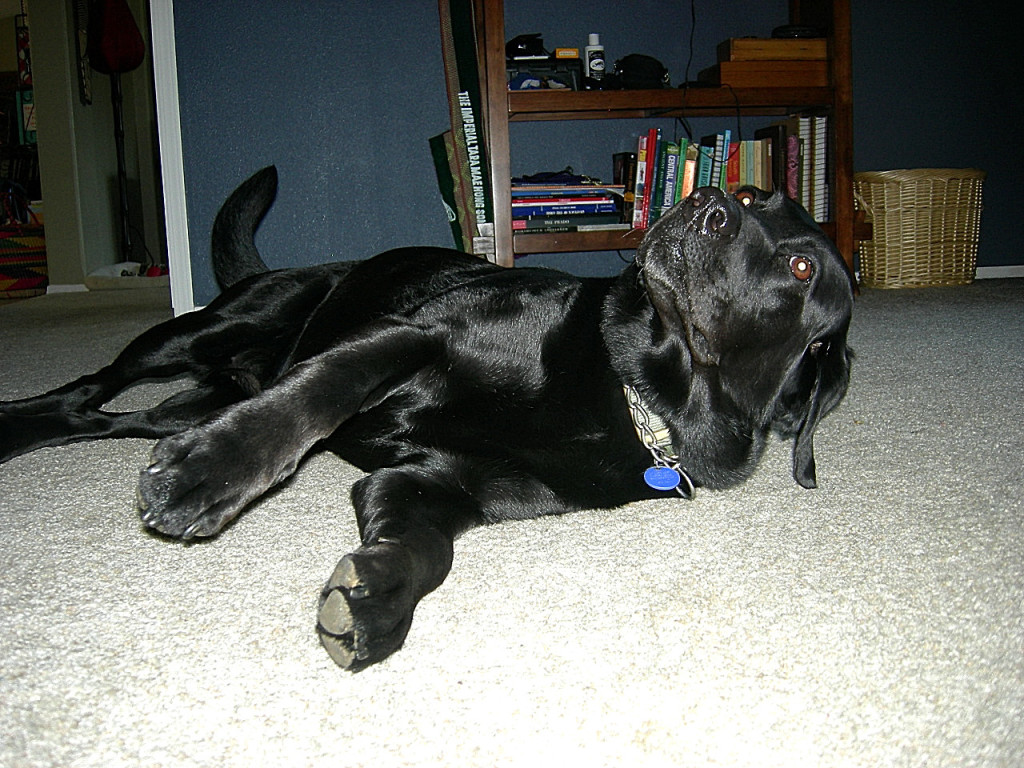 I am still not exactly sure why I left my original home, but I do know I am so glad that my family found me!