By Porter ~
This week was Aspen's 3rd birthday as a Delameter, and I have to say, I can't imagine a happier dog.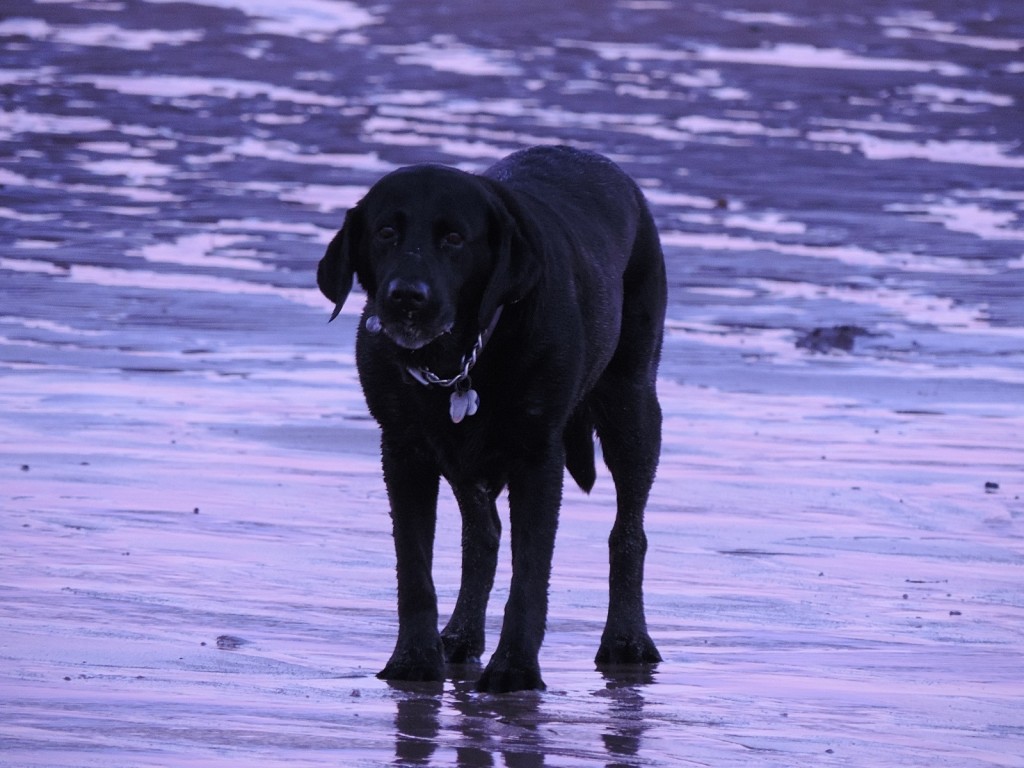 Now, I am beyond content myself to be spending ALL of my time with my pack, but Aspen is truly relishing in life as a beach dog.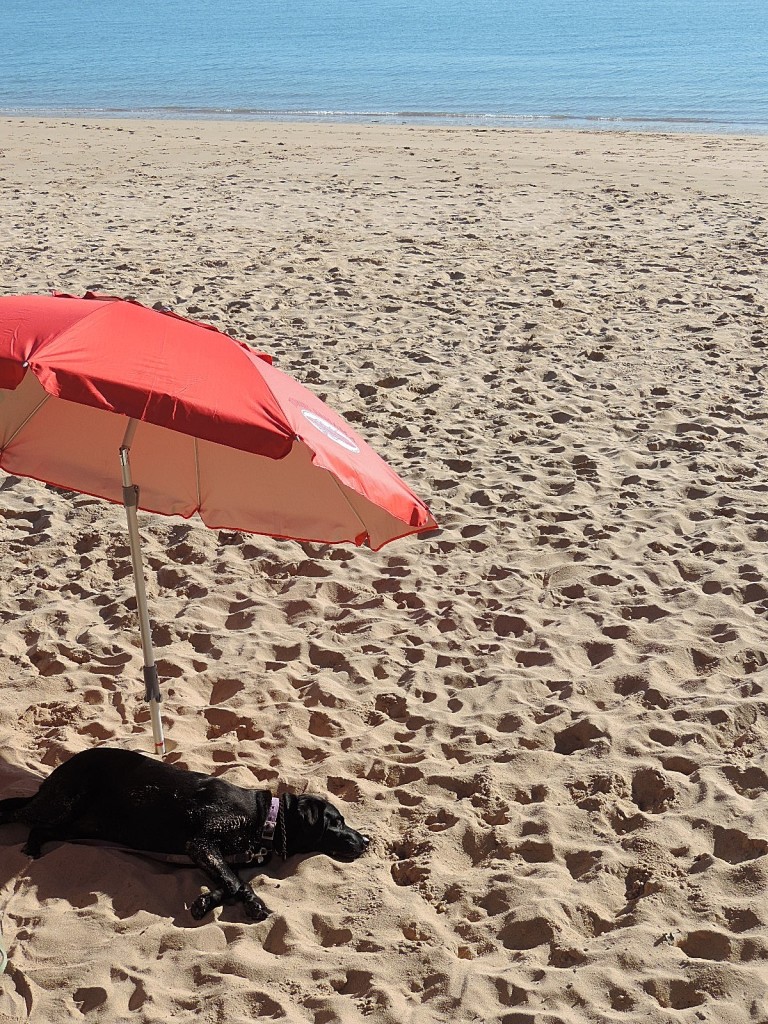 But then, what isn't to love? We slowly wake up in the morning, no more of that 5am alarm nonesense to go out and walk IN THE RAIN and dark before mom and dad would lock us on the back deck for ten hours. Now our morning commences with a family walk, usually on the beach, before breakfast and lazing about camp. If it's a travel day we climb up into our super luxurious back seat bed and gaze out the window or nap, often both cuddled together with our heads and paws in between mom and dad on the center console.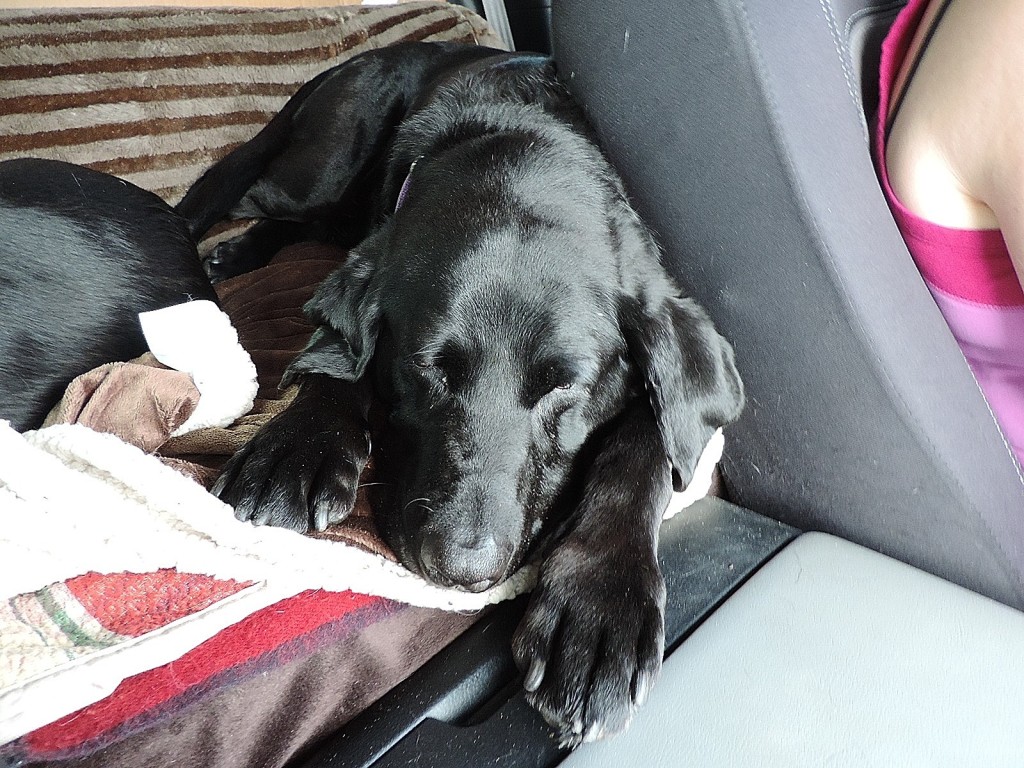 Most days we are set at camp for the day; long walks, naps, and meeting other doggie friends.
Since we are seeing and doing SO many new things each day, oh you can NOT imagine the overwhelming number of smells that exist, we are ready for bed early. In fact, normally mom and dad cuddle us into our cozy camper bed before they even eat dinner! But, that is fine with us. Aspen and I are super happy in our own little space.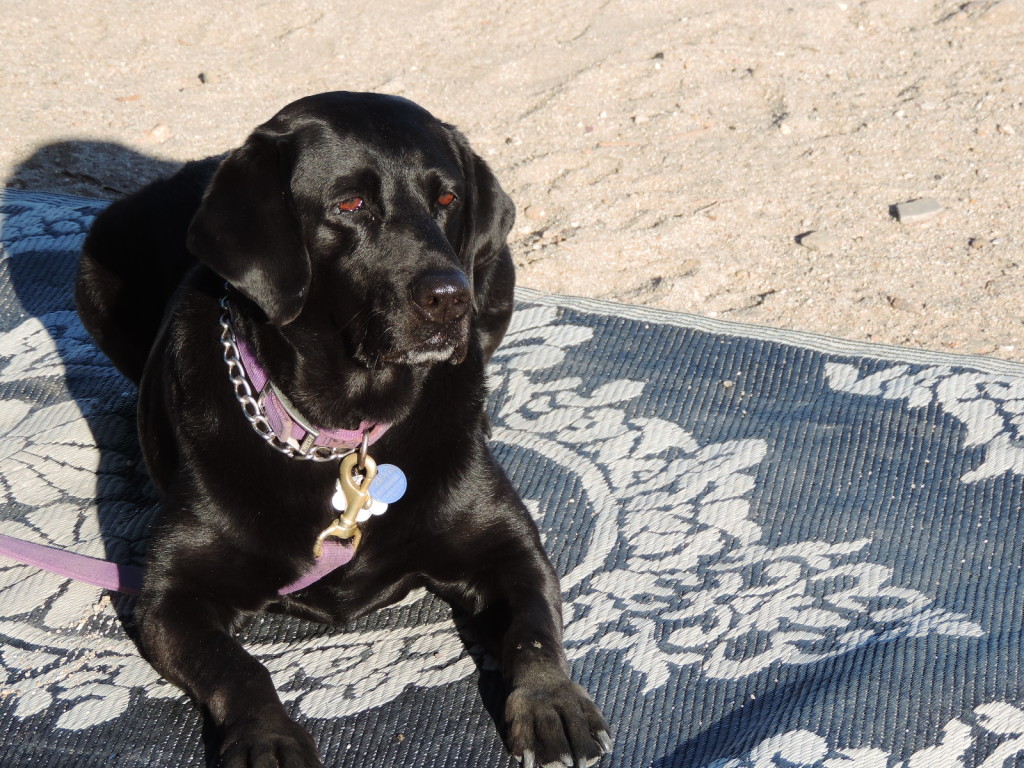 Happy birthday my sister. I'm so happy our pack is now together all the time!