By Porter ~
Today marks two weeks since mom & dad packed us up in the truck/camper and headed out on the road and I couldn't be happier. Well, I could be if that CAT at the campsite next door didn't keep giving me the eye and, perhaps, if I liked the looks of one particular german shepherd loitering around more… but other than that Aspen and I are in heaven.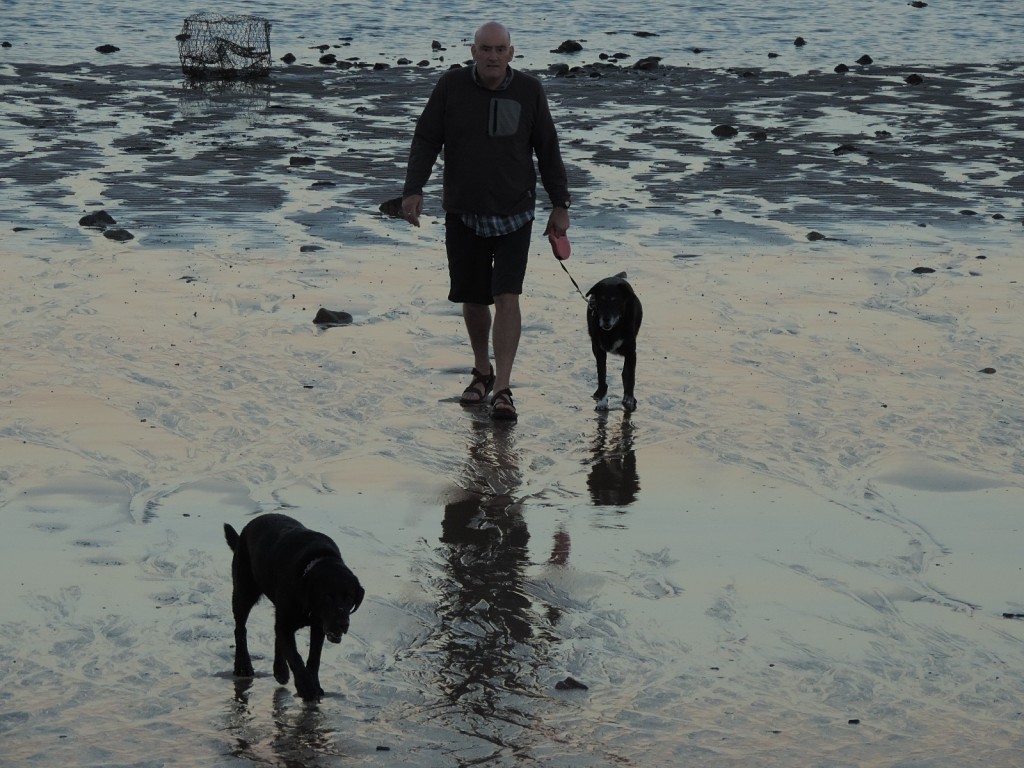 Nearly 24hours a day with mom and dad EVERY DAY. It just doesn't get much better. The first week or so was the hardest. It was cold and raining and we spent a lot of time in the car, not that I totally mind that. Ever since mom and dad made us a platform bed in the back seat Aspen and I have a cushy bed, a soft blanket and even ~ my favorite ~ a body pillow! I do so like a pillow.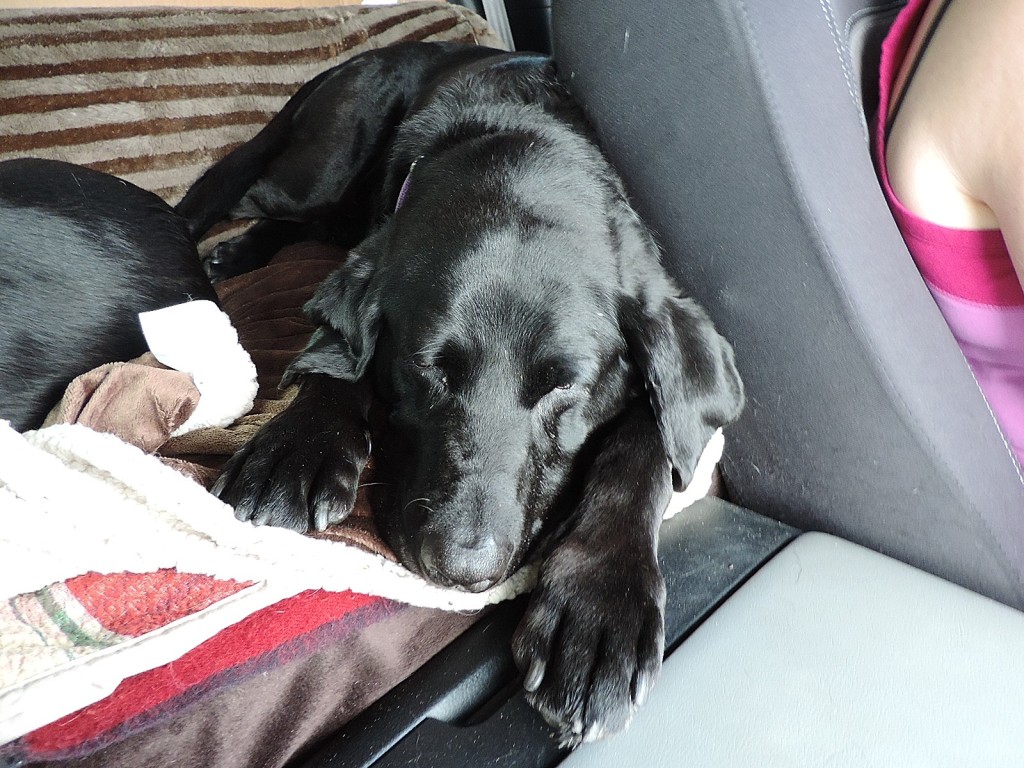 This last week has been great. We had a rather strange, so we're told, border crossing and even got into an accident there, but then we headed to Ensenada. The map says that is on the Pacific Ocean. It was okay there. Not as cold as where we had come from, but still chilly and the next day we had a really, really scary rain and wind storm! But, it was fun to just hang out in the camper all day as a family.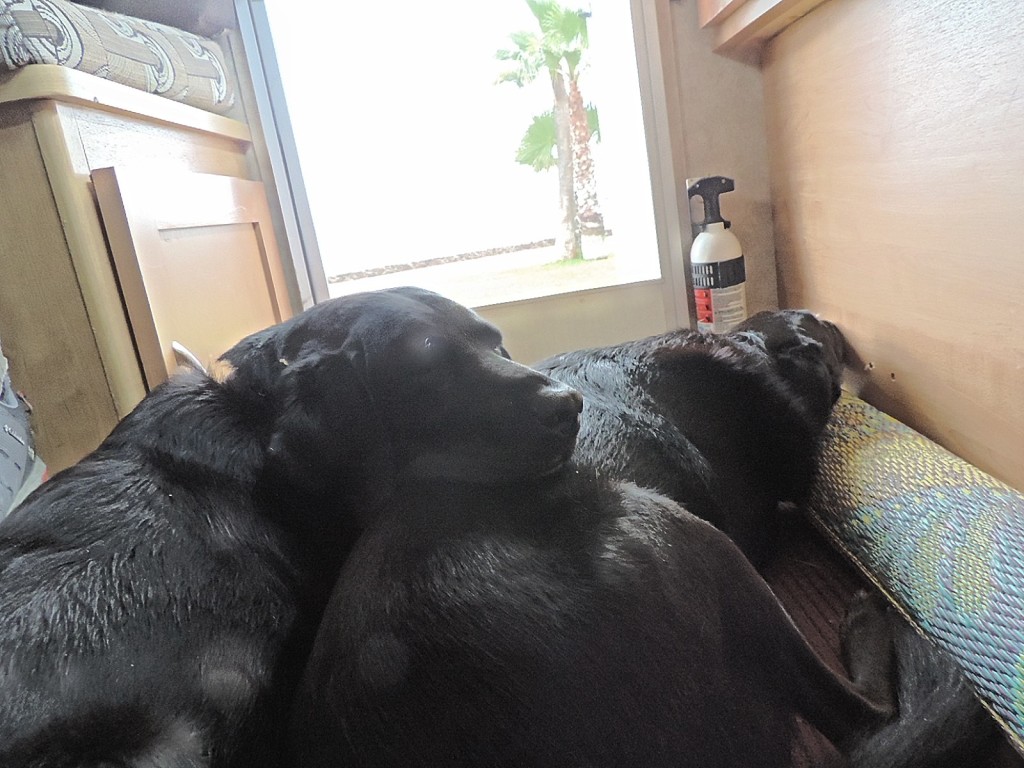 Then we drove to something called the Sea of Cortez on the east coast side of Baja. It's warmer here, although still chilly in the evening, but we have the most wonderful beachfront campsite. Each day we spend hours walking on the beach, playing in the water, and lazing in the sun. Or, when it gets too hot, in the shade of the umbrella dad always sets up for us. Aspen gets to be off leash on the beach, but…. I still can't make myself always come when mom and dad call so I have to be on the leash. They did buy me one of those extender leash things, though, so at least I can play with dog friends and explore a bit.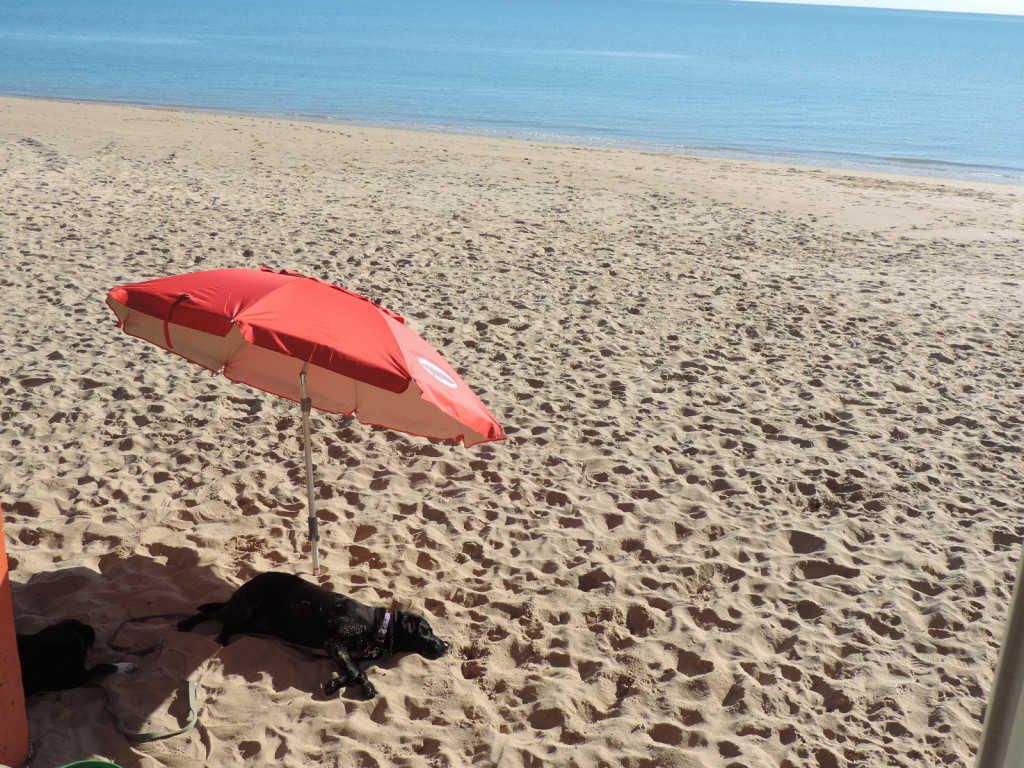 Two days we've walked into town with mom and dad. One day for lunch, and today to get some parts for the camper and food. It was a long walk and I'm pretty tired, I'm really starting to feel my age these days, but it's a gorgeous day out and the afternoon was beach time.
I overheard we have another day here and then we're hitting the road again! Hopefully it will be a little warmer south so we can spend more time swimming. But even if it isn't, spending all my time with my family is the best thing ever.