It's been some time since the Black Dogs offered up another traveling pup in our Dogs on the Road series. This time up we give you Carlos,  from Passports and Postcards.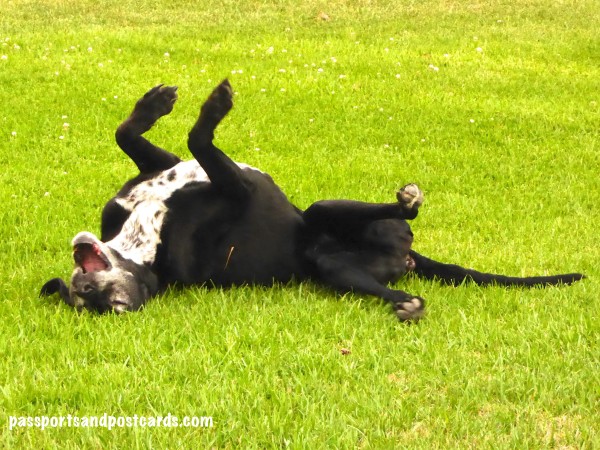 Please offer up a short blurb about who you are? Age? Who else is in your family?
I'm Carlos and I belong to a small family of three. "My kid" was eight years old when she picked me out from a litter of 10 boys, left on a doorstep of a shelter. Now she's 23 and I'm 14 – will be 15, in November.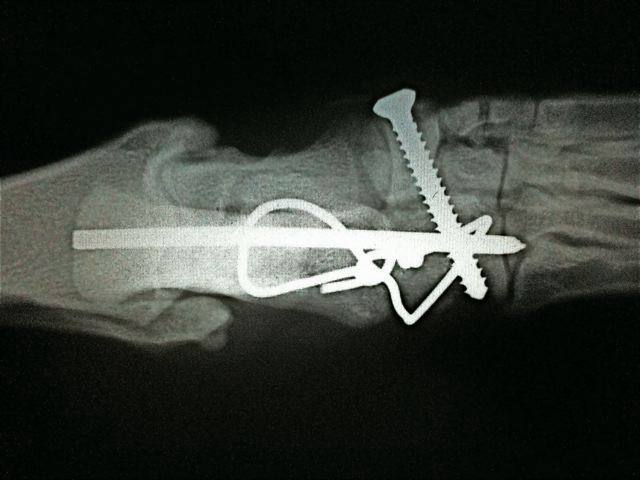 Tell us a little bit about where you have traveled with your family. Have you traveled internationally? Within the US? 
My family takes me almost everywhere they go – most of my travel has been local jaunts… to dog parks, camping, grocery store, picking up my kid from school – that sort of thing. BUT TODAY, I'm with the folks who are on a nationwide ROADTRIP. I keep hear them saying "Florida" – that's where my kid is – but so far we've been staying close to the west coast.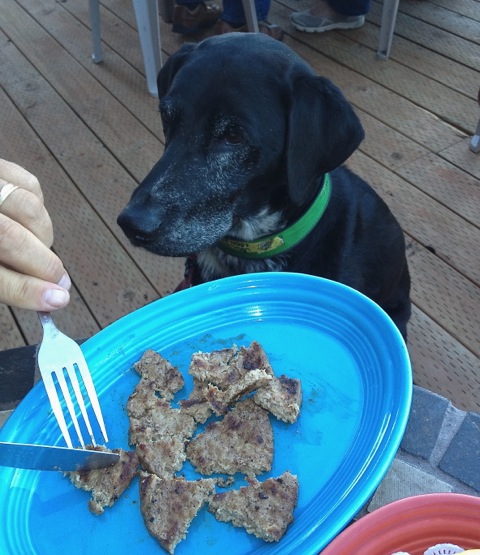 What is your favorite place to travel? Do you like hiking the mountains? Running on the beach? 
Back in the day, I didn't care where we landed, as long as my family was there. When we were on a "four mile hike" – I stretched it out to 9 miles by scaling the mountain sides or chasing down seagulls. Now that I'm an old man, I appreciate strolling near large bodies of water, to cool my tired bones.
When you're traveling do you camp? Stay at hotels? Rent houses? 
At my age, you've seen it all: hotels, yurts, rented cabins, camp grounds, . . . yeah, I've even had to pretend I don't sleep on the bed!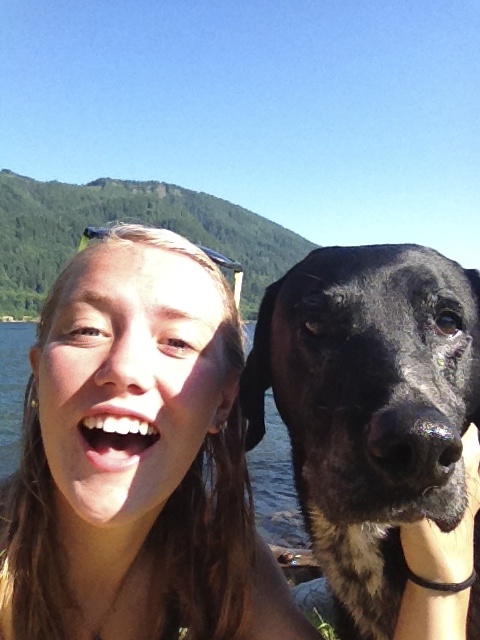 Do you have a hard time finding good quality food and water on the road? 
I go for people food – it's pretty readily available.
Have you had any problems with other dogs, either playing at dog parks, or street dogs when traveling? 
I've found that indifference usually keeps the bullies away.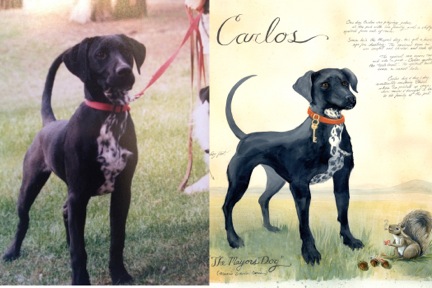 What don't you like about traveling? A different bed? Strange water?  
The worst part of traveling, is the traveling part – I'm a pretty nervous passenger – but I have never barfed, no, NOT ONCE.
Thank you Carlos, for sharing some of your life on the road. Happy travels!
Porter & Aspen