By Aspen~
Last weekend mom & dad brought us to the lake. Not just any lake, but a lake where our group had our own little beach. A lake that was only a foot or so deep for a very long ways into the water. A lake where I got to swim and fetch and nap and roll in the sand and do it all over again. A lake where mom and dad left me off leash nearly all weekend, and even Porter got to spend time frolicking free. In other words. Doggie Nirvana.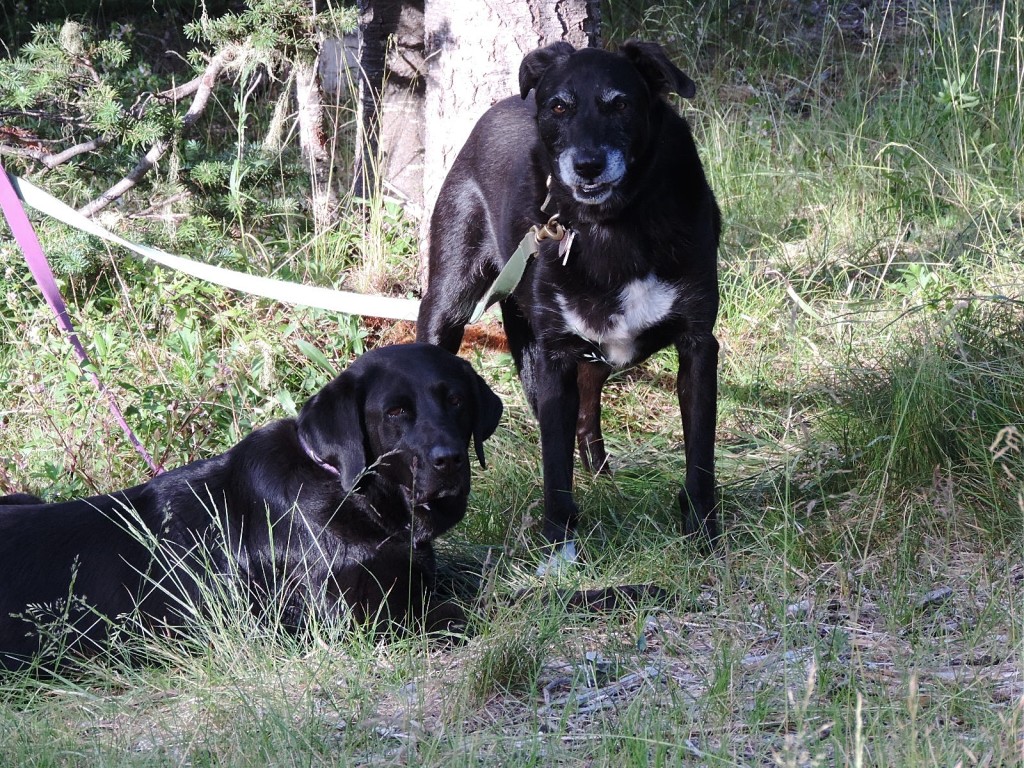 We haven't camped nearly enough lately. We "sold the house". Now, I don't know what that means, exactly, but mom and dad are constantly working on something and now there are boxes everywhere, and we keep driving to Home Depot to give stuff to people and they give mom money in return. I don't really understand any of it, and it's making Porter and I a little nervous, but I guess as long as we're all together it's ok. But, back to the lake!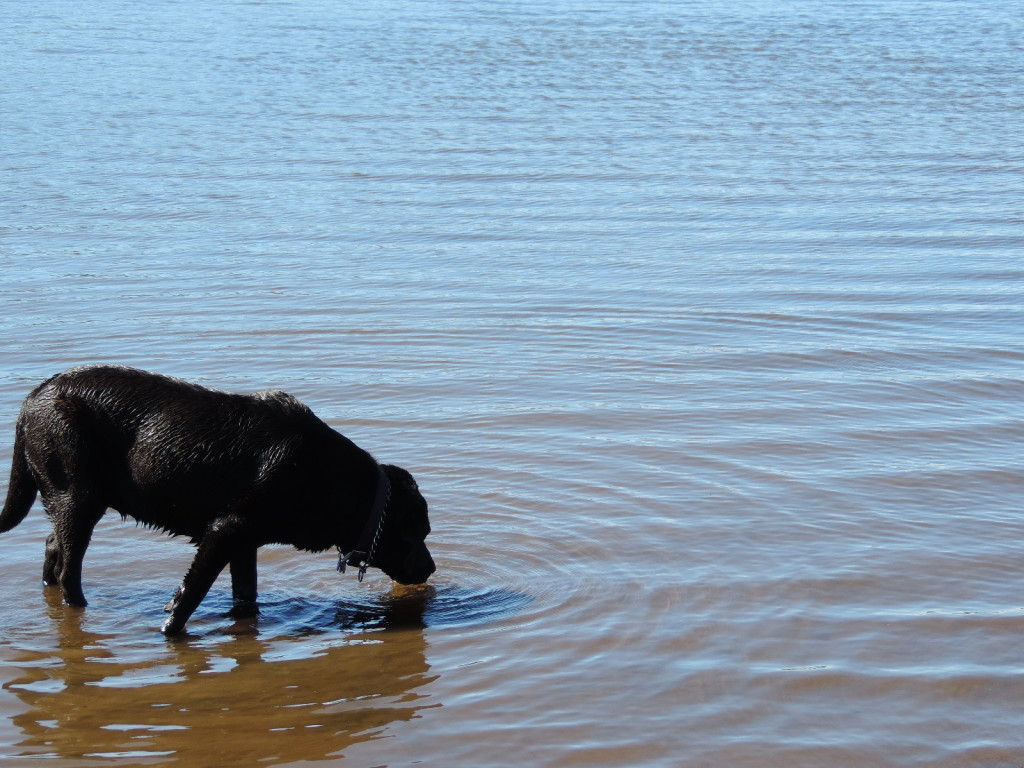 We were camping with some of the regular gang and our cousin dogs, Lexi and Jenny. They are older now, and don't spend as much time out and about, but they even came into the lake quite a bit. All of our people got on these long boards that floated on the water called paddle boards. Porter loved them.. he would jump right up. I'm not much of a leaper, well, unless a ball is involved, so I would put my front paws on the board but then just walk forward. Mom said I was doing it wrong but I had fun anyway!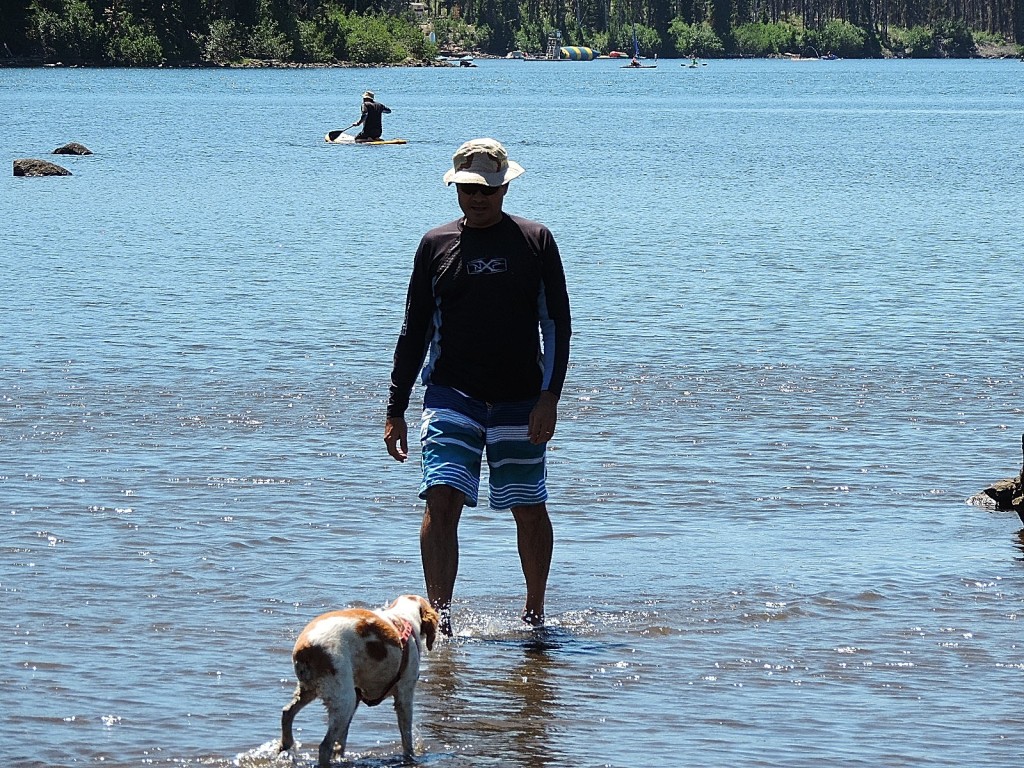 It was HOT and thank goodness mom and dad brought the sunshade. We spent the days hanging out at the beach and swimming and evenings around the campfire. There seemed to be a lot of good food going around and we just might have even gotten some bacon treats.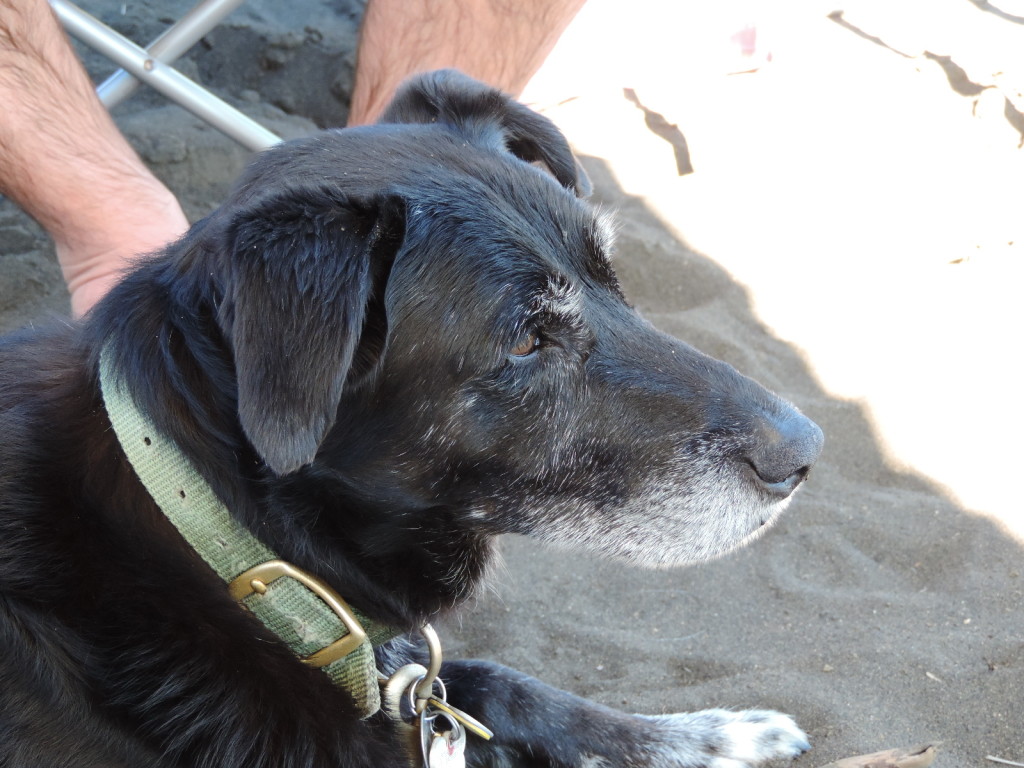 The long weekend ended too soon and we had to pack up and go home. Porter and I slept all the way home and even had to go to bed early because we were so tired. Sadly, I think our next camping trip is a little ways off, but I think this sold house thing means good things will be happening soon….