By Porter –  If we had to choose a favorite campground by number of visits, Nehalem Bay State Park would be the certain winner! On the Oregon coast, Nehalem Bay is a typical Oregon State Park, featuring well-maintained sites, good facilities, and a variety of dog friendly activities. What I like best about Nehalem Bay is that there are often large herds of Elk that come through the campground between the actual campground and the beach. This makes for EXCELLENT smelling and marking opportunities. There is a wonderful 4 mile long spit of beach to play on and, even better, at one end is the town of Manzanita. They love dogs there and have many restaurants with outdoor seating as well as a wonderful pet store, Four Paws on the Beach that I like to browse and check out new toys.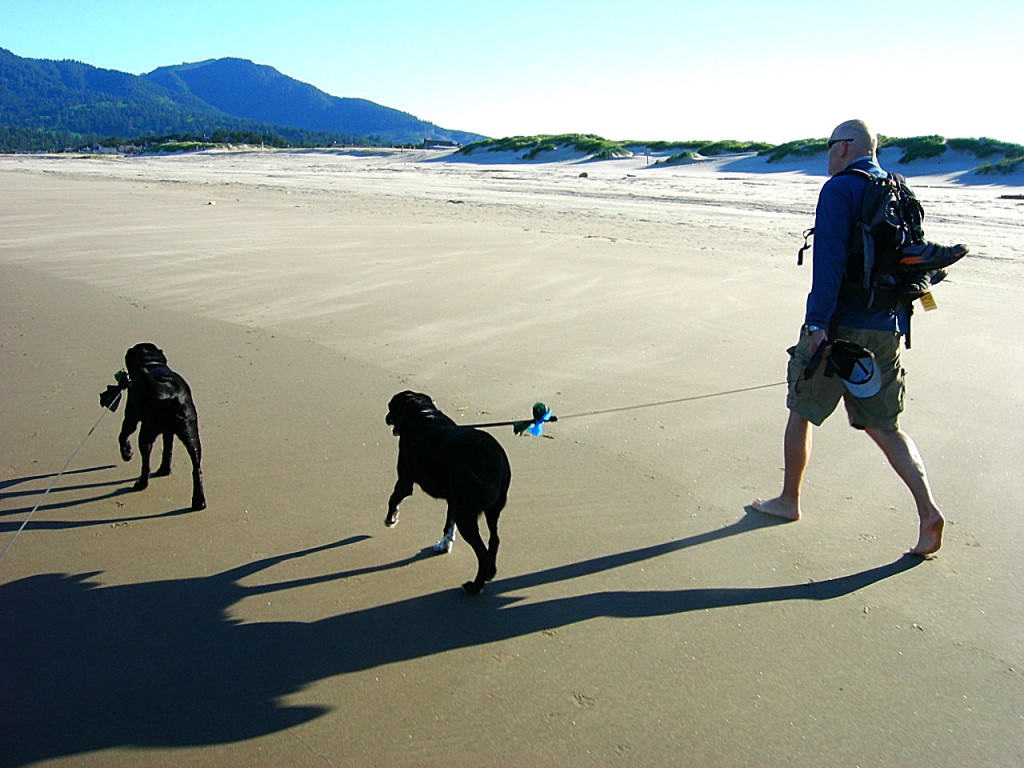 Along with the beach walk we spend a lot of time hiking the 2 miles of hiking/biking trails and Aspens very favorite reason to camp here is because opposite the beach on the spit is the large bay. At low tide we run and run and she gets to swim as much as she likes without waves knocking into her.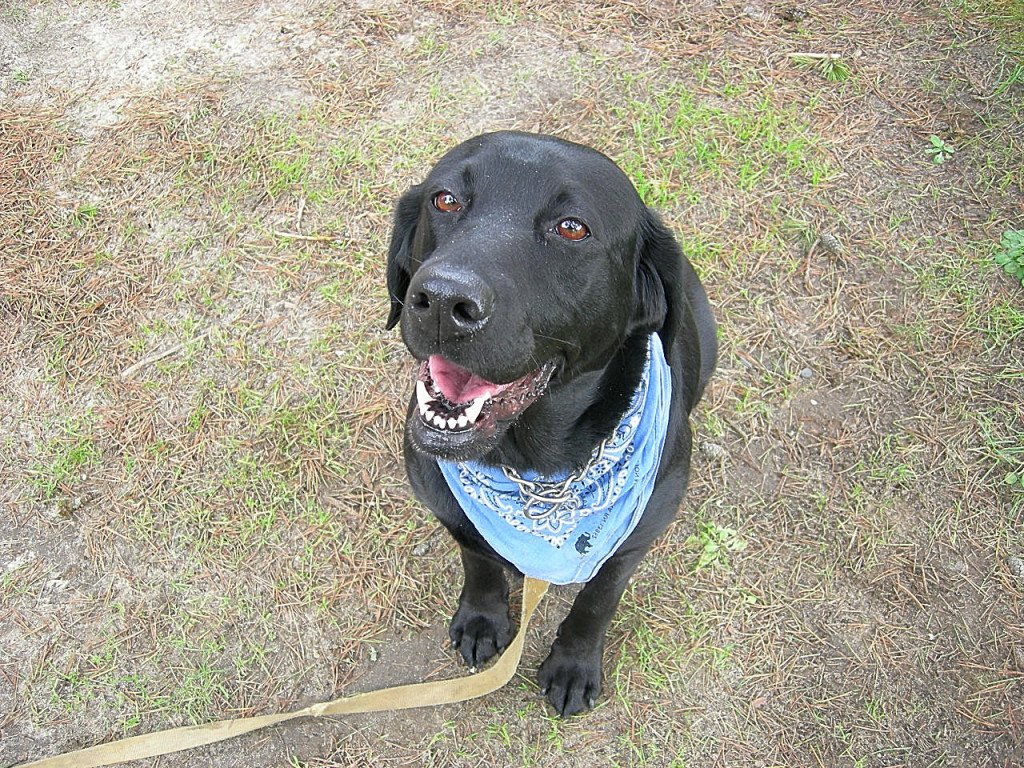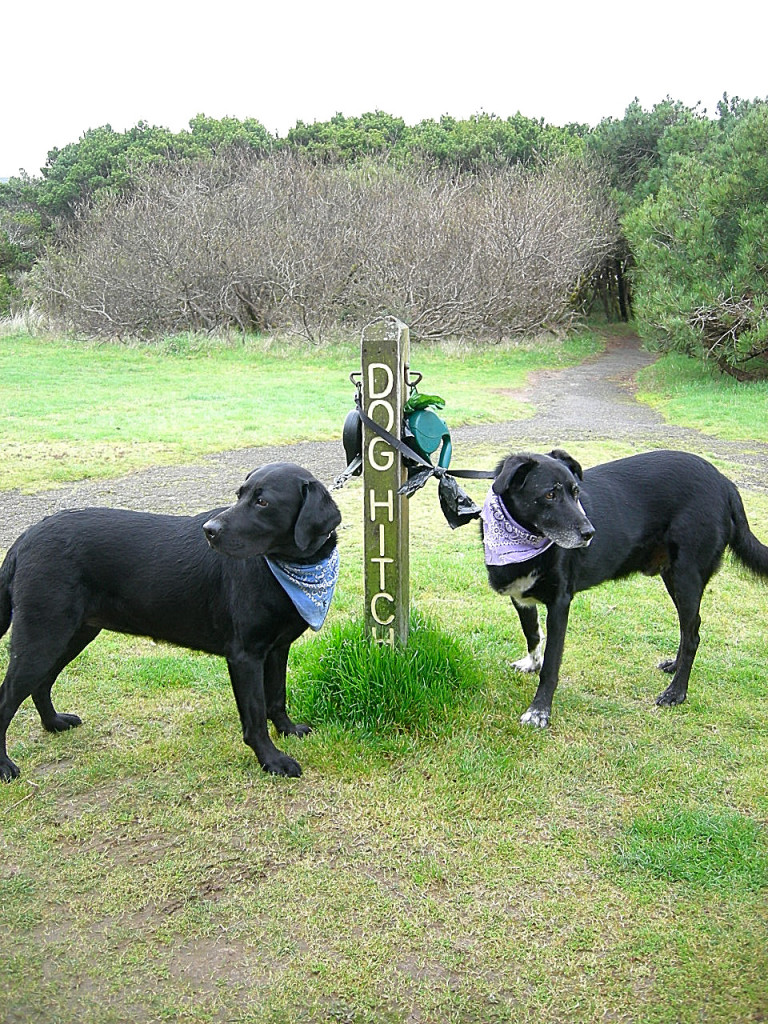 We always sleep in our house, but there are yurts  to rent at the campground and two of them allow doggies to stay. The campsites are large and have lots of trees to pee on. There is a lot of horse poop at the south end of this campground because that is where the horse campers stay. I don't mind so much, but a lot of them are pretty big and a little scary.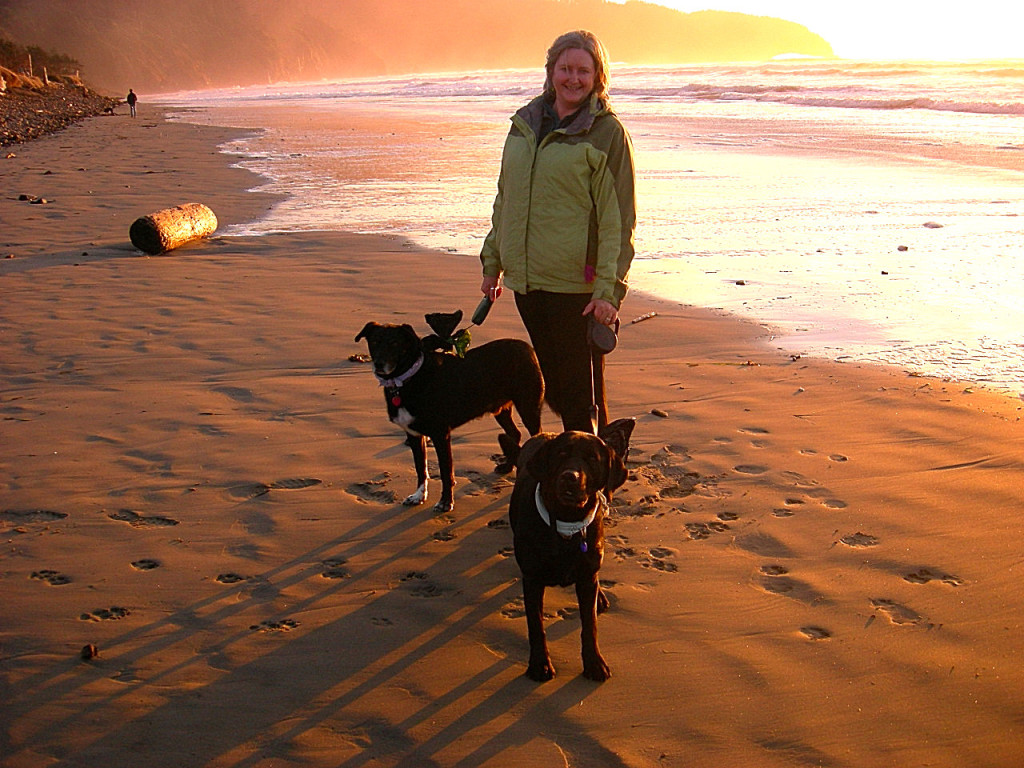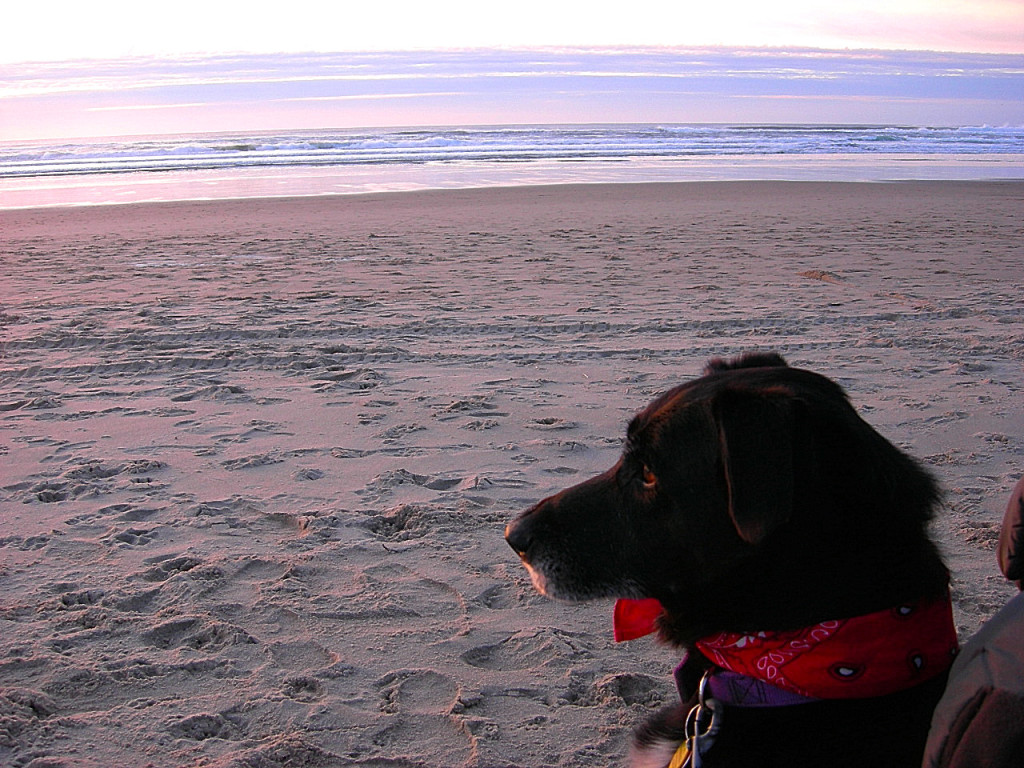 It is a big campground, with 256 campsites. This can make it crowded sometimes, but I like that we get to meet lots of new dogs and their people.
Paws Review:
Porter: 4 paws ****
Aspen: 4 paws ****
Fast Facts:
Nehalem Bay State Park: PO Box 366, Nehalem, Or 97131 (approx. 2miles south of Manzanita)
Reserve: reserveamerica.com
256 sites/ 18 yurts (2 DF  – dog friendly) / showers/ flush toilets/ playground/ dump station/ horse camp
fishing/ boating/ crabbing / biking/ playground