By Aspen –
La Pine State Park is an adventure dog paradise! With the wonderful climate of the high desert area of Central Oregon, La Pine borders the Deschutes River and offers something for everyone.  I loved this place because I got to do all the things I love most; hike, swim, and even play in the fenced dog area.  They have some small, wooden houses and apparently two of them allow well behaved dogs, but we stayed in our own camper, which I like better anyway. We always make sure to compare outdoor items before heading out on every camping trip to make sure we are always equipped with the best and latest camping utilities. Porter was a little bit worked up over the chipmunks that were absolutely everywhere but they didn't bother me.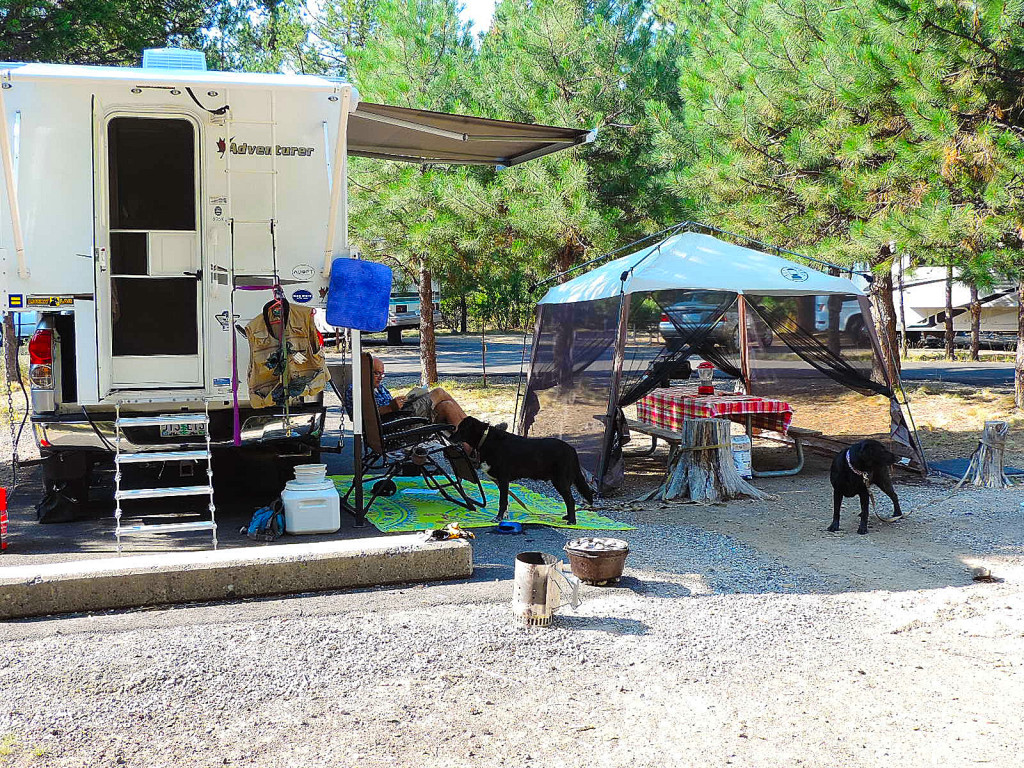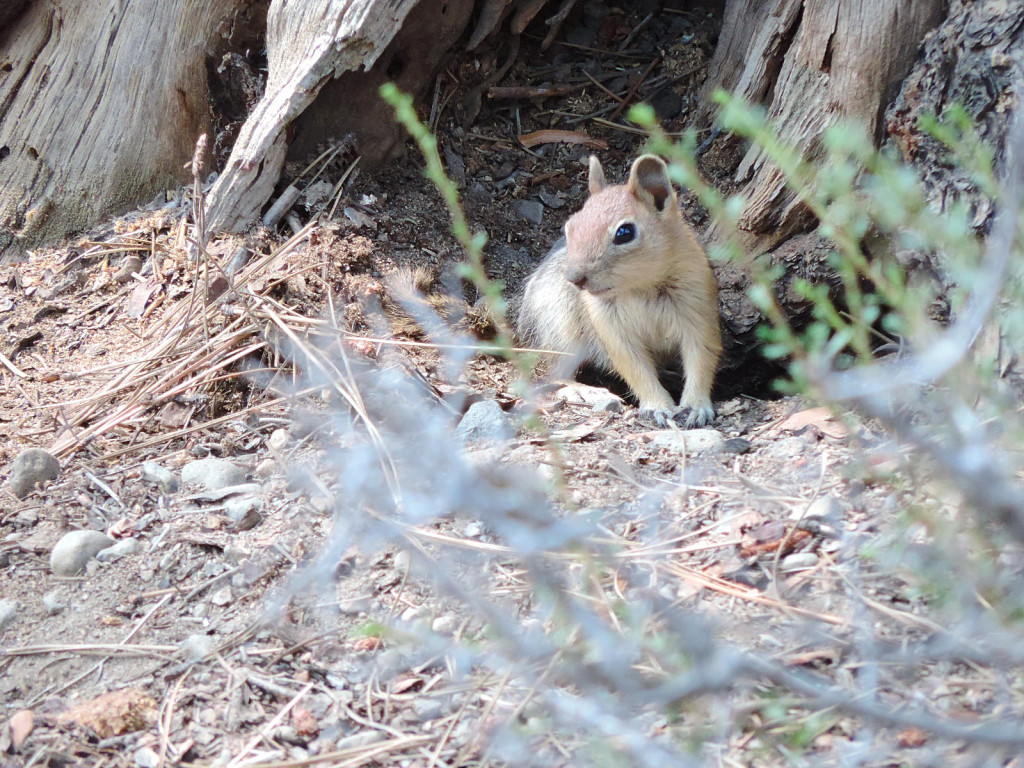 Every morning we went out on a long hike along the river and Porter and I got to sniff and pee and roll in the dirt. It was wonderful. We would spend the afternoons in the shade of the awning of our house, but then each afternoon we went to play at the dog park. Porter really liked it there because he was able to go off leash and run as fast as he wanted. He always needs to check the perimeters of wherever we go. I think it's because he's part Border Collie.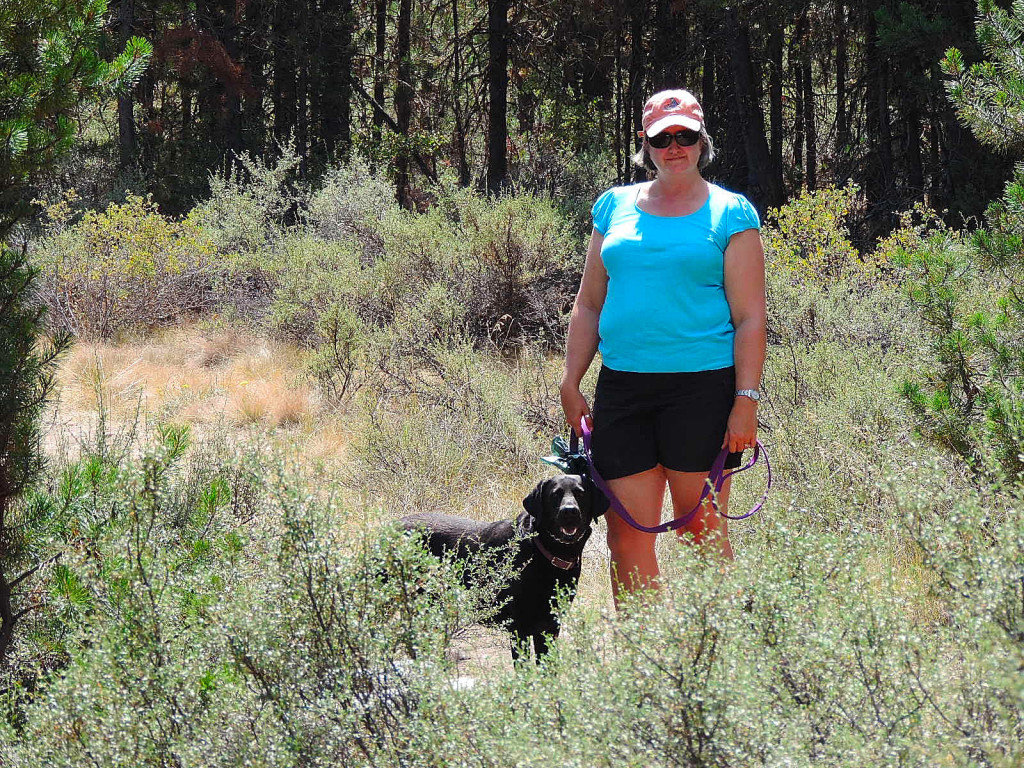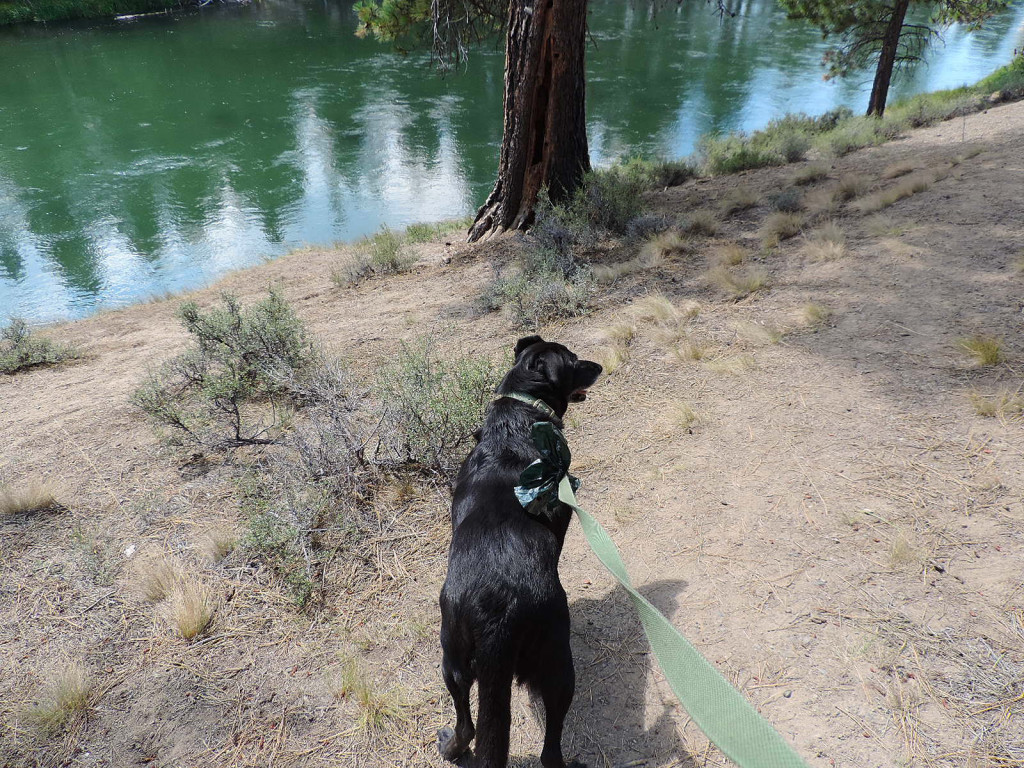 The river had a wonderful spot for swimming and mom, dad and Porter even wadded in with me while I swam. I was very happy here. I got lots of exercise and got to sleep in our camper, which I love best because I can cuddle with Porter and we are all together.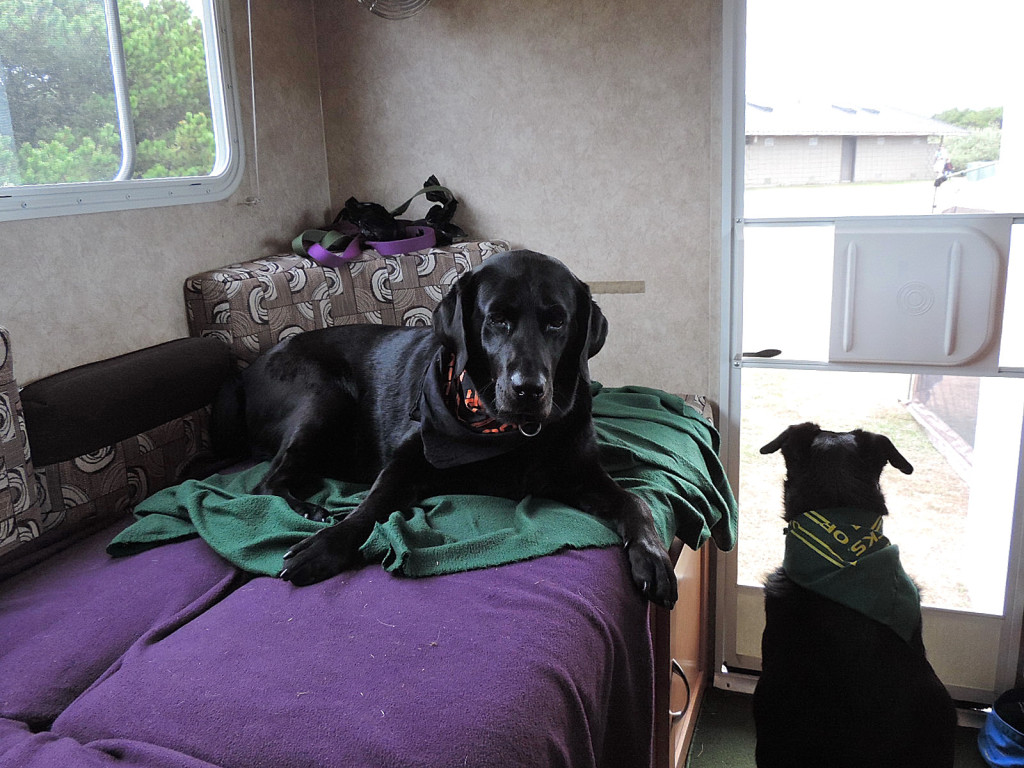 Paws UP:
Aspen – 4 paws
Porter – 3 paws – I found the chipmunks too distracting to nap during the day.
Facts:
La Pine State Park: 15800 State Recreation Rd, Bend, OR 97739
Reservations: reserveamerica.com
129 sites / 5 rustic cabins (1 dog friendly) / 5 deluxe cabins ( 1 dog friendly)/ showers/ flush toilets/ camp store/ dump station / horseshoe pit/ off leash dog run
10 miles of hiking trails run along the river / excellent fly fishing in the Deschutes River / Oregon's largest Ponderosa Pine "Big Red"