Next up, for our final interview of the year, we hear from Seri, Zeb and Mango of It's not a Slow car, it's a Fast House.
Hello! I speak for the dogs when I say – Thank you for the opportunity to be interviewed. There are three of us that travel with www.slowcarfasthouse.com but, since I am the oldest and wisest, I will take charge of this interview. I am Seri, named for the Seri Indians near Bahia de Kino, Sonora, Mexico. I am 9 years old and I adopted Mike and Geneva when I was just 8 weeks old. I came from a rescue group in Prescott, Arizona My brother-by-another-mother is Zeb. Hs is a bout 8 years old and his name is about all we know about him from before he adopted us. He was abandoned in a foreclosed home in Phoenix when he was 3 and Geneva found him through a rescue group. Zeb and I are Catahoula Leopard dogs. We both have the same color fur but different body types. Our little sister-by-another-mister is Mango. She is about 6 years old. She came from a resuce in Phoenix and has a story of her own to tell, if you have time to listen. She is a  Chihuahua/Daschund mix and loves to be carried like a baby. We each play a very different role in our family, but we work together to keep each day entertaining and joyful!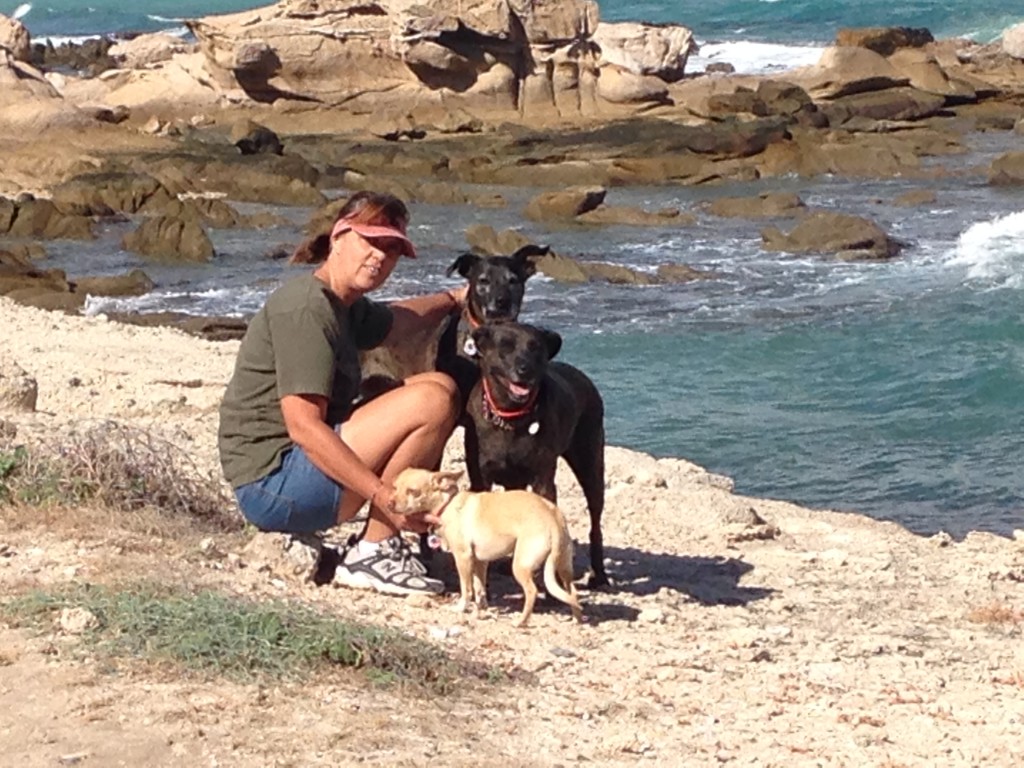 1 Tell us a little bit about where you have traveled with your family. Have you traveled internationally? Within the US? . We came from Arizona and have        traveled a lot of Arizona, New Mexico and Colorado. Then Mike and Geneva decided to sell everything and go on the road. We jumped in the van to go along and we have been        in Mexico since October 2014.
2. What is your favorite place to travel? Do you like hiking the mountains? Running on the beach? We each have different favorites. Mango doesn't really like water and would prefer to just sit in the lap of the front seat passenger all the time. Zeb loves to swim in any water. He will swim after a pelican across an ocean bay or sit in a mud puddle in the mountains. He just likes to get wet. I am pretty easy to please as long as I am with my people, I'm fine. Oceans, mountains, deserts – I like it all if Mike and Geneva are there. All of us really like riding on the stand up paddle board. We usually take turns at it, but sometimes I get a little pushy for a ride.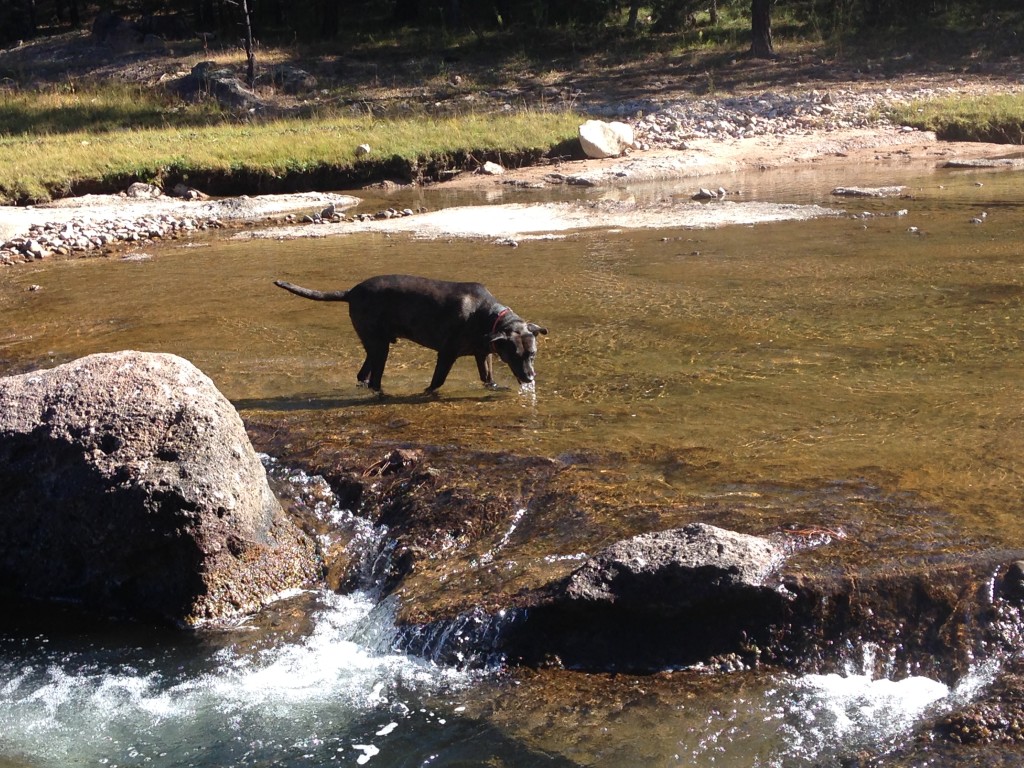 3. When you're traveling do you camp? Stay at hotels? Rent houses? . We camp in the van most of the time when we travel.  All 5 of us live in a VW Vanagon named Alta. Sometimes we rent houses for a few days or even stay  in a hotel room for a change. But mostly we park on beaches, in mountains, or wherever Mike & Geneva want to look around.
4. Do you have a hard time finding good quality food and water on the road?  We love road food! Sometimes we get raw meat or fresh bones mixed in with dry             dog food. Sometimes we get yogurt or leftover in there or occasionally we  just get dry dog food. No problem, because when it gets boring we supplement it with dead, chewy          stuff we find on the beach or in old campfire pits. We always get yelled at and told "out" so we just swallow fast and keep on scavenging. Water= no issues. The "no spill                      Waterboy pet dish" is always full!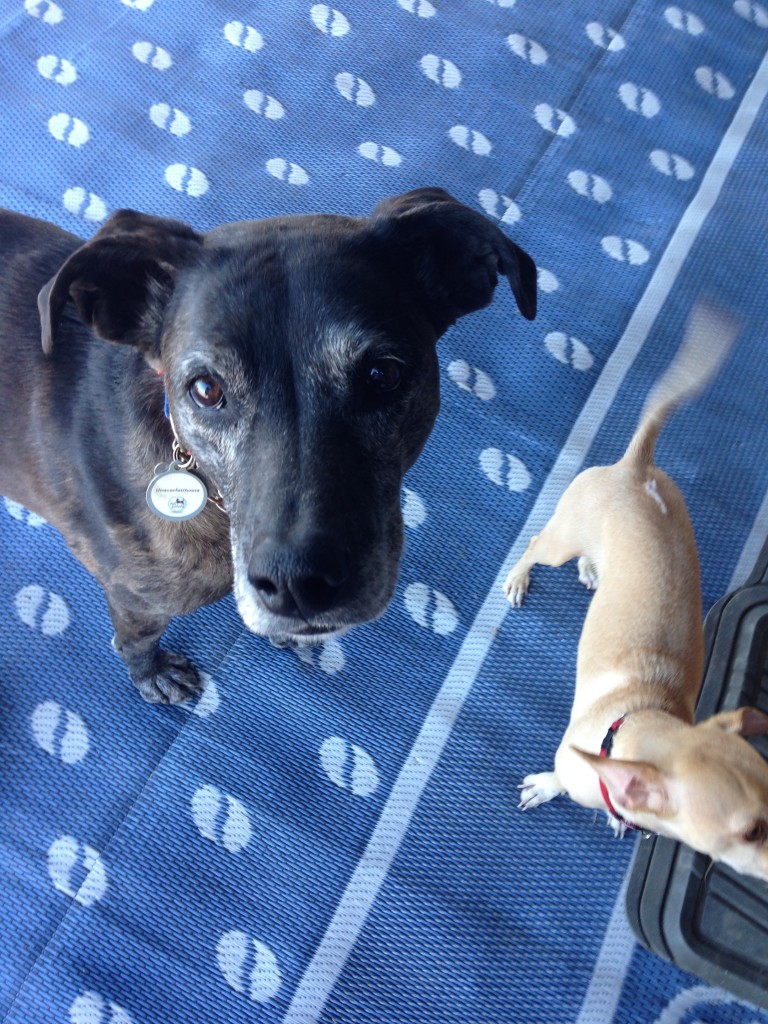 5. Have you had any problems with other dogs, either playing at dog parks, or street dogs when traveling? .I guess I should let Zeb answer this, as he is the director of security. He makes sure people do not mess with our stuff when we are traveling or parked. Mango is the car alarm~she lets everyone know that they should not walk too close to the van when it's parked in town. But, from my own experience, the only problem I have is when they come too close to the van in our campsite. I don't really like other dogs in our camp space.
6. What don't you like about traveling? A different bed? Strange water? !We have our own beds with us, and when it's time to go to bed we each settle into our designated space. Zeb, Director of Security, sleeps on the front seat so he can see out the windows at night. Mango sleeps under the covers with Mike and Geneva. I spread out my long legs all over the floor on my thick dog bed. So, as long as we have our food, our people, water, and our beds, I guess the only thing we don't like is the hot days on the road when we're covering a lot of miles. We do miss Grandma back home, she always has treats in her pockets when we visit her!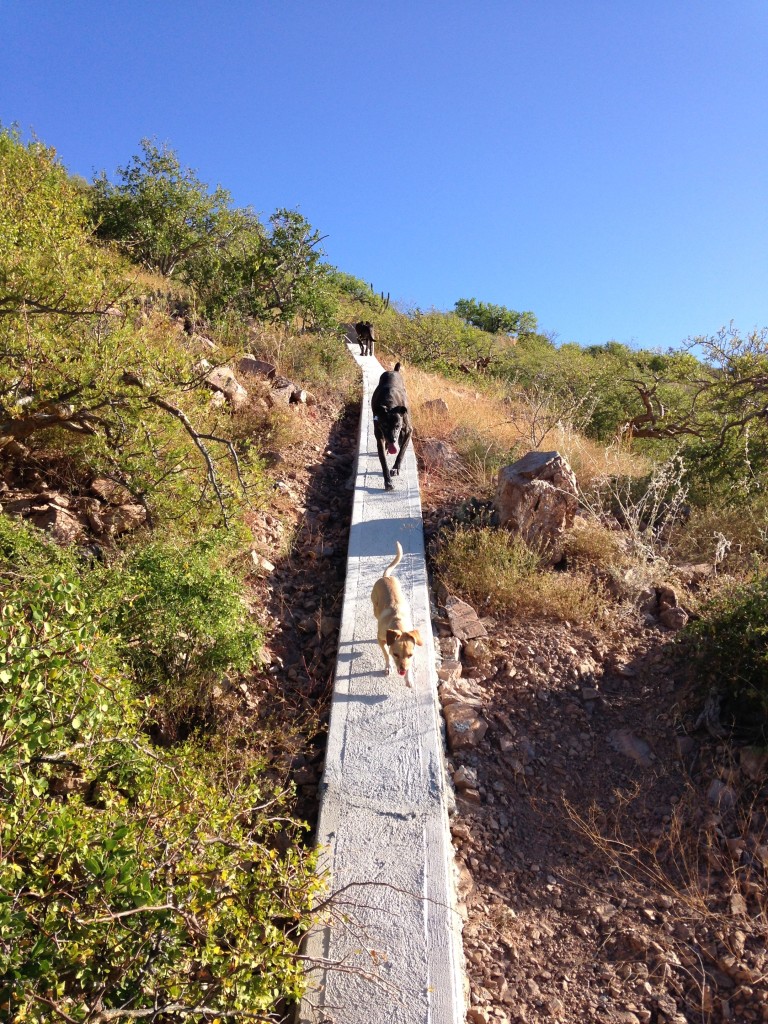 Thanks fellow traveling dogs! Safe travels and wishing all of our dog friends and loyal followers a Happy New Year!