By Porter –
Aspen and I love going to the dog park! She is pretty good about almost always coming when she is called, but no matter how hard I try, I just have a really hard time. I KNOW I should, I love my mom and dad and don't want to run away, really, but I am a border collie and I must check out the entire area before I am focused on paying attention. Because of this, although I do like the hikes we go on all around town, I prefer to go to the fenced doggie parks. There I get to run and play with all the other dogs and am allowed off leash to do a proper perimeter check!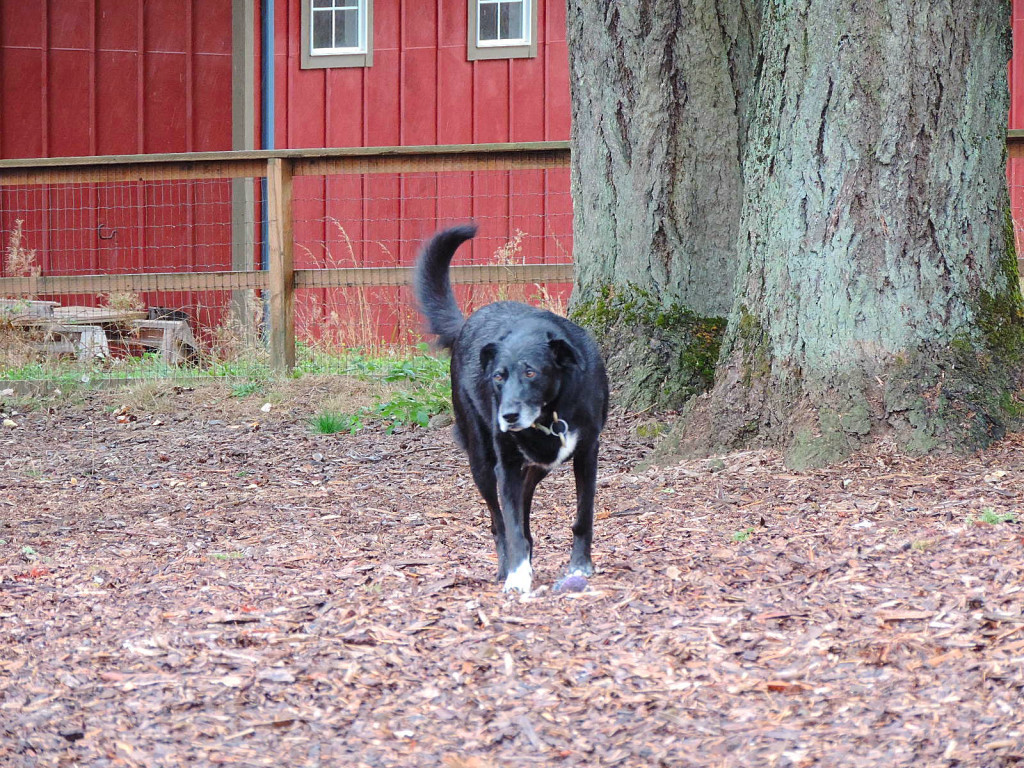 Of the 25 fenced dog parks in the Portland Metro area, my very favorite one is the Hazelia Field Dog Park near Stafford. The doggie area used to be part of a much bigger farm called Luscher Farms. The dedicated dog area is wonderful! There are two areas, actually. The main one is 1.62 acres with a dual gate entry system. I really like this because I get so excited when I get there it's a good place for mom to have me wait just a minute to sniff the other dogs through the gate before we go in. They have everything I like;  a really big area to run, trees to mark, some toys to play with, and even some benches and covered areas for mom and dad so when we go in the rain they do not get all wet. They even have big water bowls, which I like very much because I get so thirsty from all of the running and playing.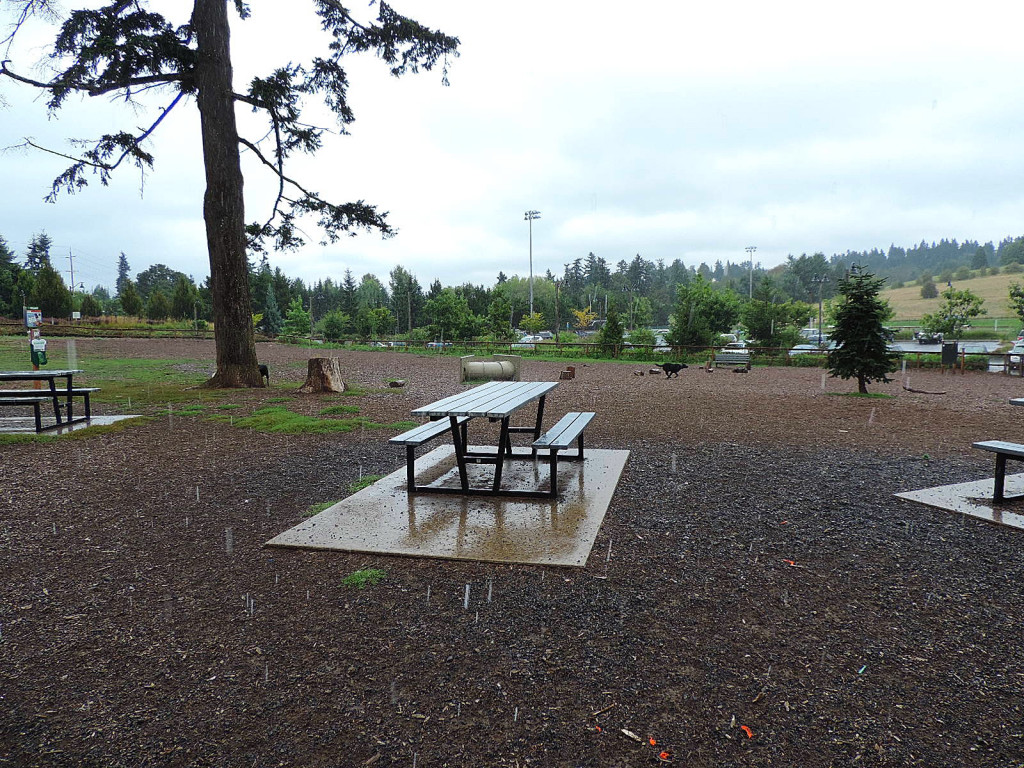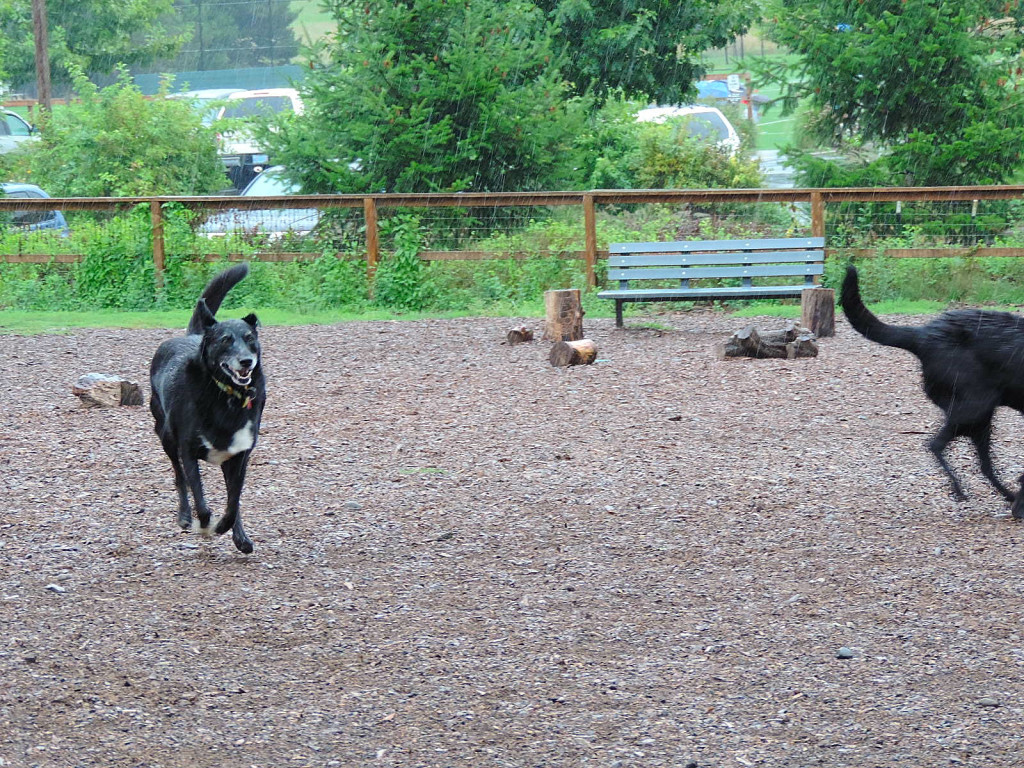 The park does have a second, smaller, doggie area. It's for small dogs or dogs that are a little big scared. I wouldn't want the other dogs to be scared, but this makes me a little bit sad because I most like to play with smaller dogs. I am learning to have fun with the bigger dogs, but sometimes when they run at me it can be really intimidating! Aspen is still learning how to dog play. I think wherever she lived before they never did anything fun with her! When she came to live with us she didn't know how to walk properly on a leash and, although she has gotten that figured out now, she is still so obsessed with this thing called a ball. I don't get it. I do like to run and fetch my squeekie toy, but what is the joy in going after some stupid ball that doesn't even make noise, over and over again? Mom and dad are trying to teach her to be less obsessed with those dumb things but for now, she spends most of her time at the dog park just running around to fetch them all up and bring them back to them, hoping they will throw it for her.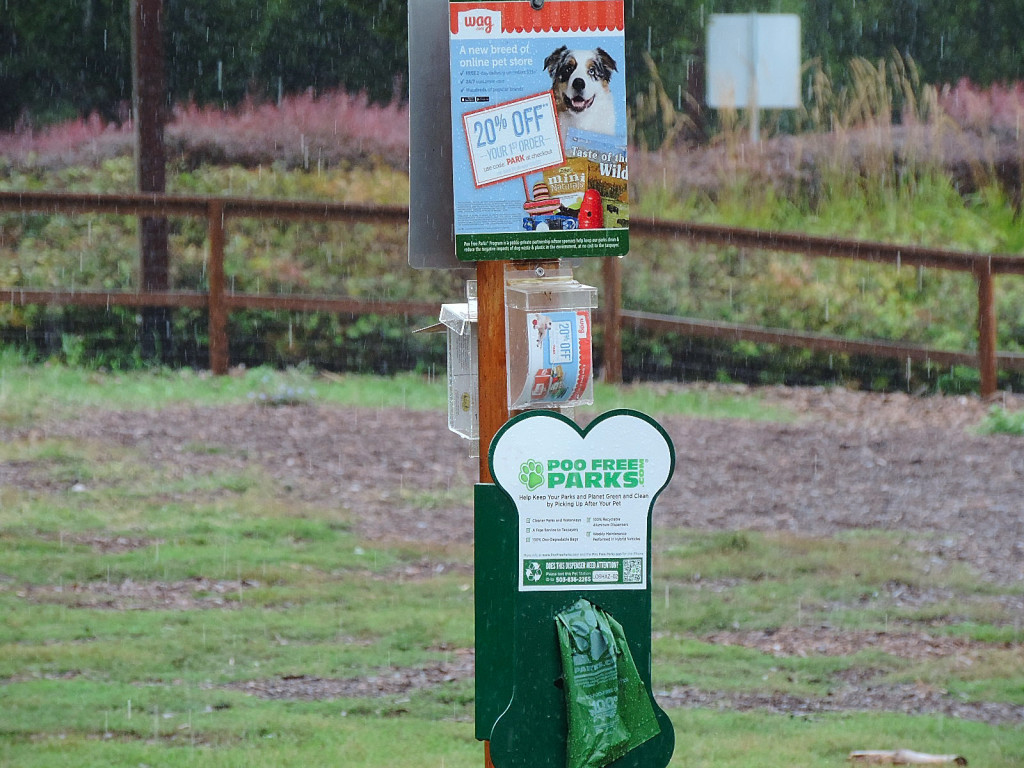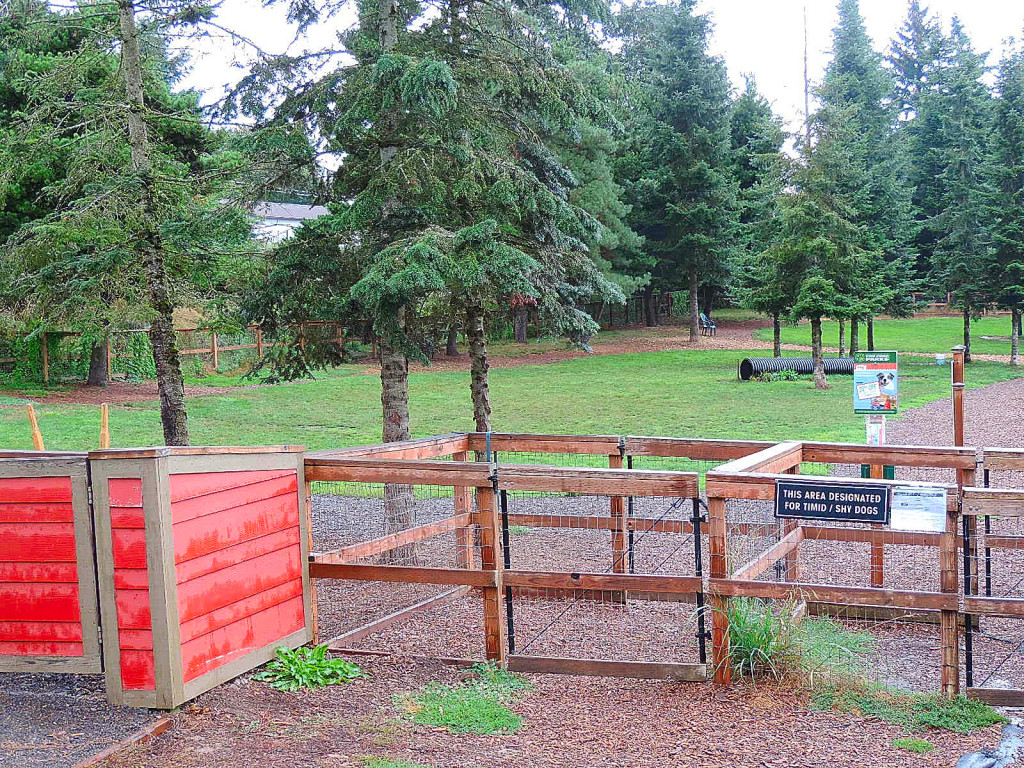 One other thing I LOVE about the Hazelia Field Dog Park, is that  they have lots of hiking trails all around in the area near the dog park. The best days ever are when we get to play in the dog park and then mom and dad also take us for a walk on the trails. There is so much to sniff and usually dad lets me mark as many things as I want! We haven't been to all of the dog parks around town yet, but stay tuned for more reviews.
Paw Review:
Porter – 4 paws  ****
Aspen – 4 paws ****
Fast Facts:
Where? Stafford Rd & Overlook Dr.
Size? 1.62 acres
Amenities? Double gate entry and exit system/ water / poop bags / garbage bins / trees / covered areas