Today, I want to introduce you to Jaeger, who is traveling the PanAmerican highway as well! Jaeger and his parents Matt and Amie from The Traveling Together Journal, is only a short way behind me and so I really hope to meet him in person soon. Until then, enjoy his stories from the road.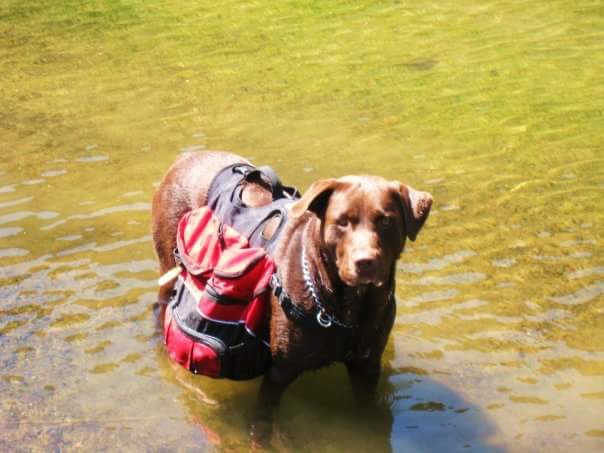 Please offer up a short blurb about who you are? Age? Who else is in your family?
I'm Jaeger. I have a few nick names Brown Bear, Old Man, and Super Senior. I'm a pretty mellow guy these days. I generally do what I want, and pretend I can't hear unless it's food time or when my family is packing up the car because I don't want to get left behind. Amie adopted me when I was 10 weeks old, and Matt joined our family when I was 9 years old. Today I'm 13 1/2 years old. Lately I have been called Super Senior a lot, because Amie was really worried that I was getting too tired to go on all the hikes they where hoping to do this winter in the Mountains of Mexico.  I was moving pretty slow, and I would not last long during walks on the beach, but that was because it was way too hot. Now we have been trying to summit big volcano peaks and I'm doing better then they are. This makes them really happy.