As we are on the final countdown to our own life on the road, we continue to enjoy bringing you stories of other pups out there roaming the world with their parents. Next up, Emma of Together we Roam! Welcome Emma.
Please offer up a short blurb about who you are? Age? Who else is in your family?
Most say that I'm a Mini Aussie, I personally like to consider myself human. I hear my Mom say I'll be 5 in January, feels more like 35 to me.
I'm currently living the #vandog life with my Mom and her main man – Parker. Don't tell Mom, but I usually favor him. Most days are chalk full of naps on the bed in the back, but it's the hiking and beach days that I love the most. That fresh salty sand on your paws … nothing beats it!!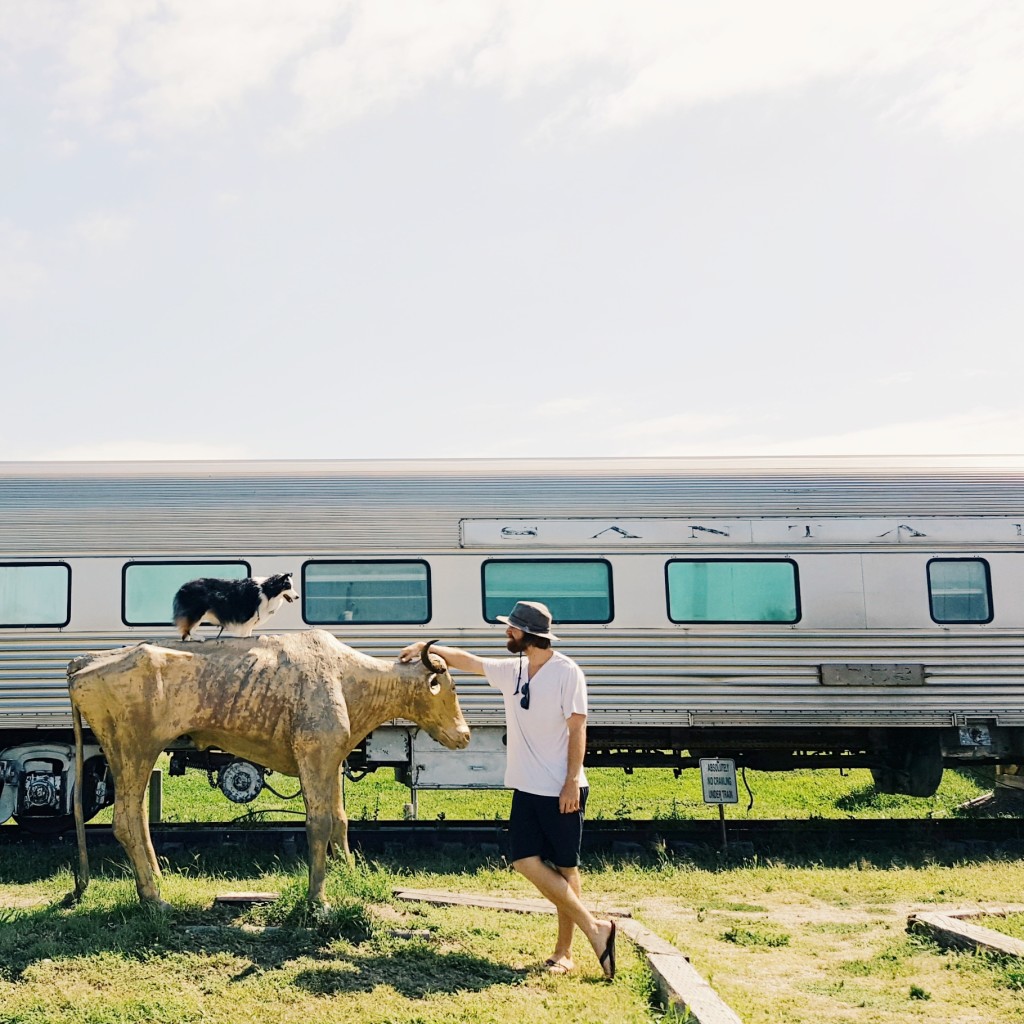 For the Holidays we are heading back to NJ to visit Grandma, Grandpa, Sairy (12 yo Springer Spaniel) and Remi (5 yo Aussie) as well as various other barnyard animals. Remi and I share a language that is unknown to most. No one else seems to understand why I chase after him while biting at the scruff of his neck, but he does. I'd even go as far to say that he likes it!! I think we'll also see my cousin Tela (5 yo Springer Spaniel) during Thanksgiving. She's traveling down from Vermont.