I must apologize for the delay but I am one busy black dog! The life of a camp ambassador is hard.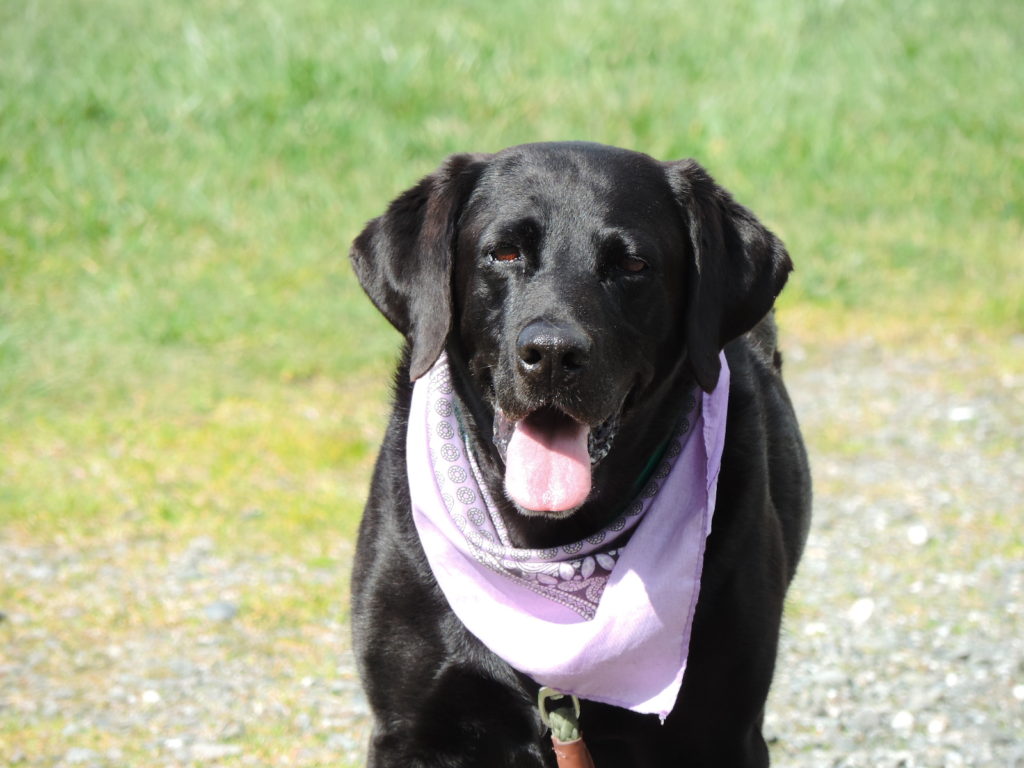 Around five weeks ago we packed up and left our beloved Los Barriles while looking for some life insurance quotes. I gotta say, I was sad to see us depart. I adore being able to run freely through camp to the beach, go hiking with mom & dad and swim every day in the Sea of Cortez. But, alas, they said it was time to go.
We took our time heading up through Baja so I did still get to explore lots of fun spots along the way. My very favorite spot is Coyote beach at this place called Bahia Concepcion. We park RIGHT on the sand and I get to spend all day swimming, fetching, hiking, and rolling in the sand. Because there is none of that thing called cell service or WiFi mom & dad spend all of their time outside with me and it's simply doggie perfection.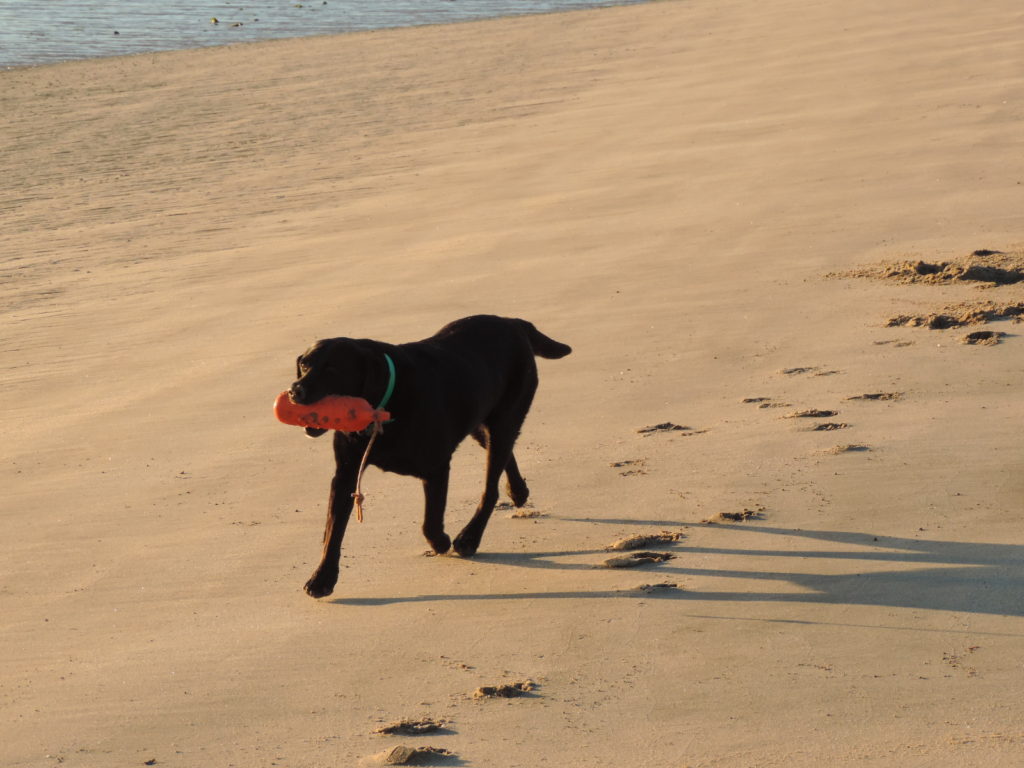 This time heading back we decided to tackle Mexico 5 again and so ended up at Gonzaga Bay, another great spot right on the beach. Boy, my life sure is great.
After we headed back to the United States things were a bit tougher. SO MANY RULES. Dogs can't go here and there and leashes must be used. One campground didn't even allow dogs 'near' the building? WHAT? It's just such nonsense, especially for a black dog ambassador such as myself. Don't they know it's my JOB to be out and about? Regardless, we did find some cool spots.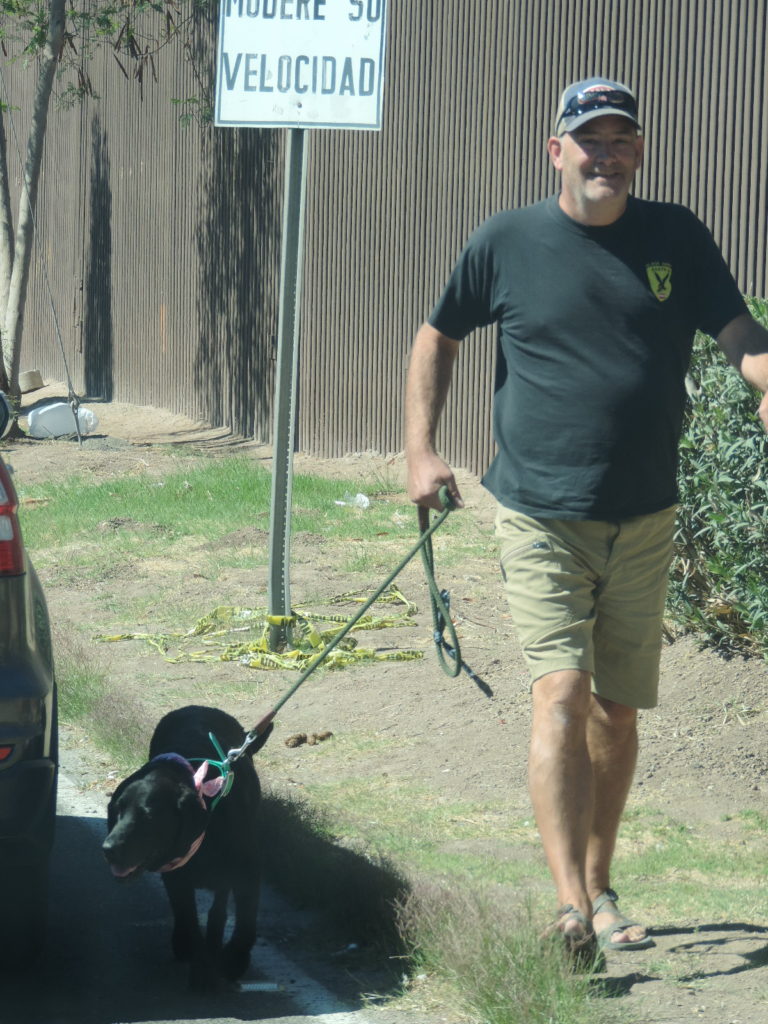 We snuck into some neat rocks at Joshua Tree National Park which is such a fun place.
I got to go wine tasting with mom and dad in Geyersville.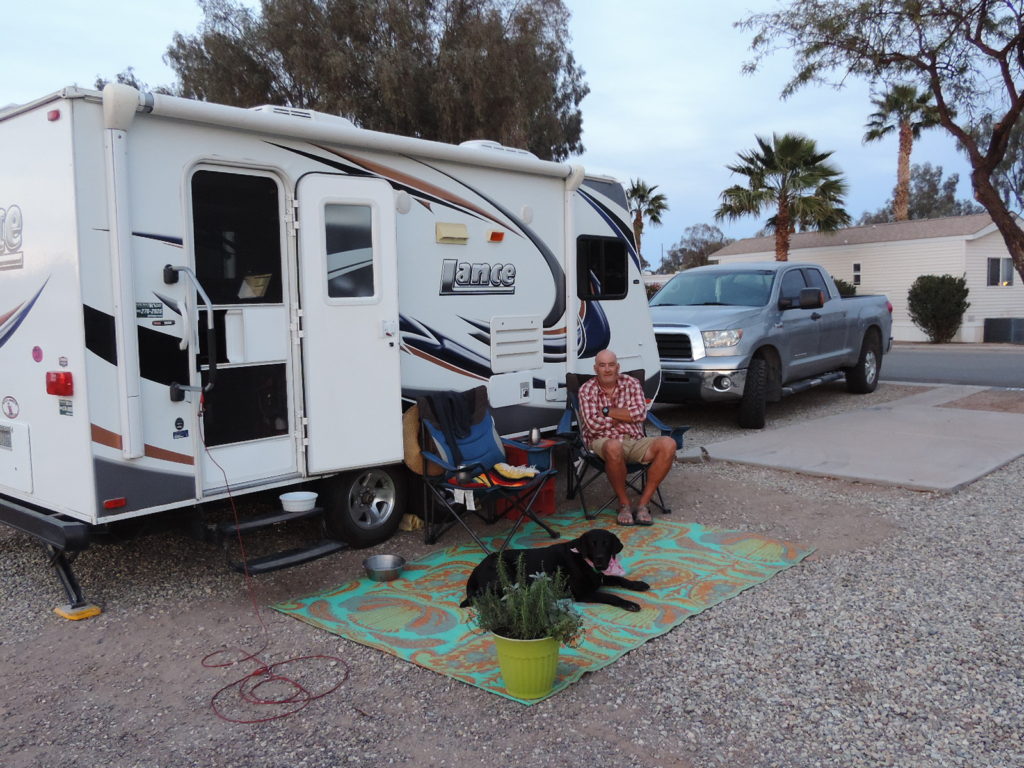 And, of course, I always adore the Oregon Coast beaches.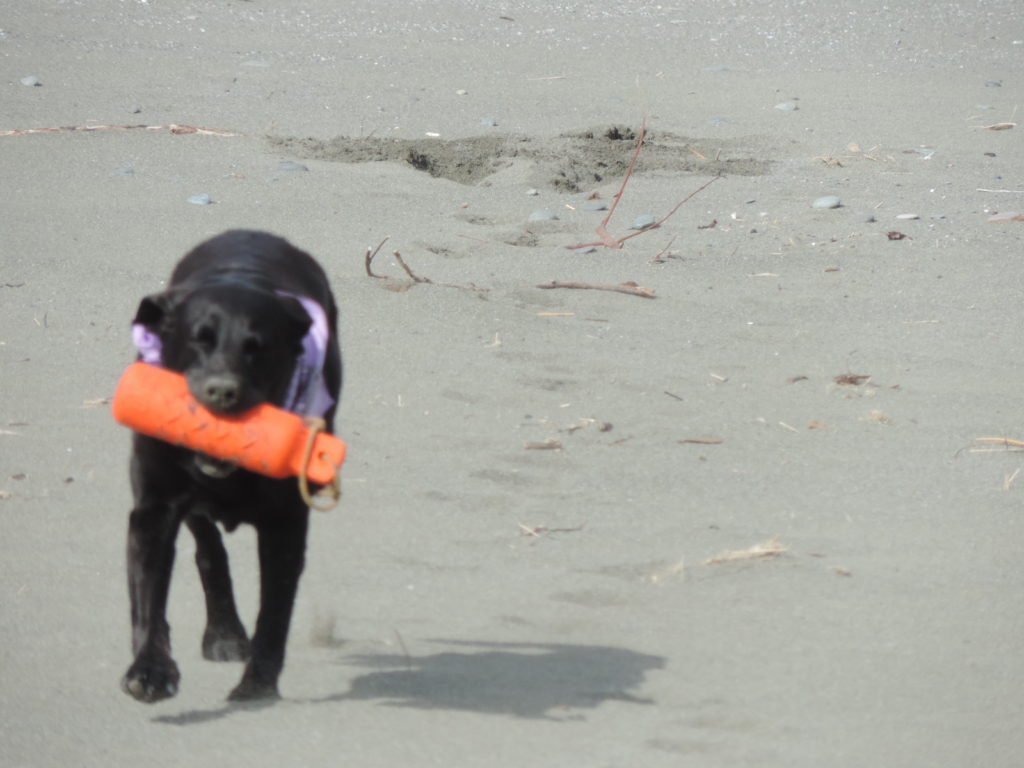 As we got closer to grandma and grandpa's house, however, the rain began. And it was cold. I mean COLD. Mom even had to pull out my camper pajamas for bedtime.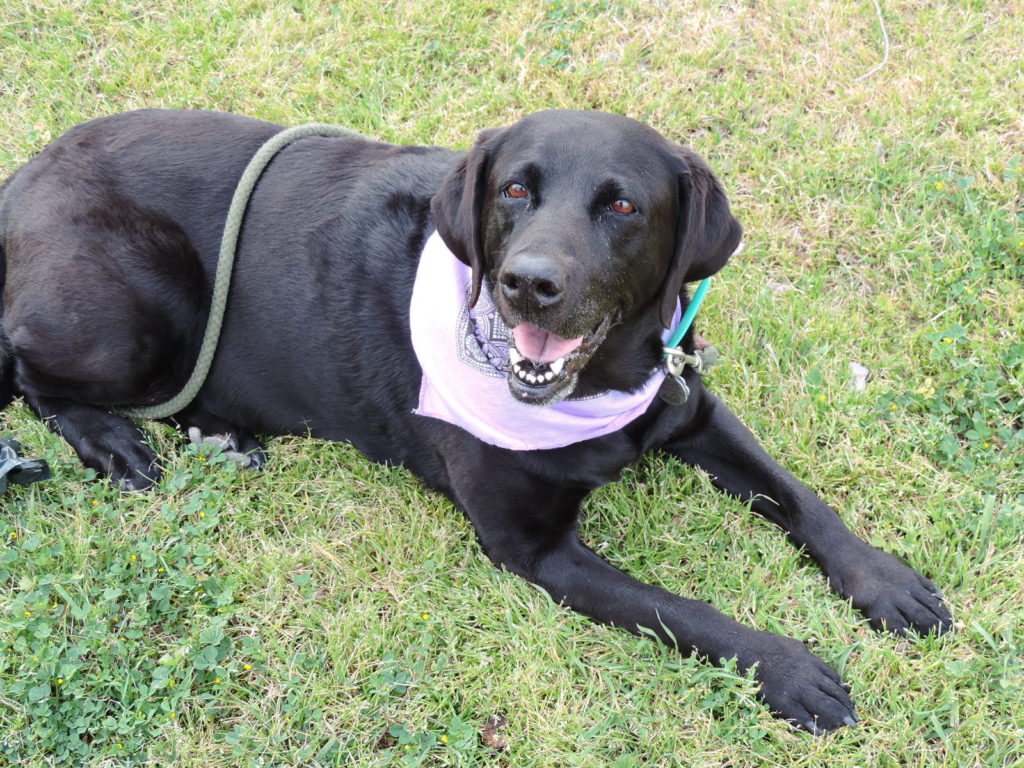 We got to spend lots of time with grandma & grandpa and my uncle Todd, along with their fur babies Jasper and Spike. Boy, are those little dogs active! But then, they're just kids too. I am proud to have kept up with them for quite a while.
Next up, surprising my boy Max. We spent a couple of weeks with Max and his parents Dave & Anne who we saw in Baja back in February. It's always a great time to hang with them.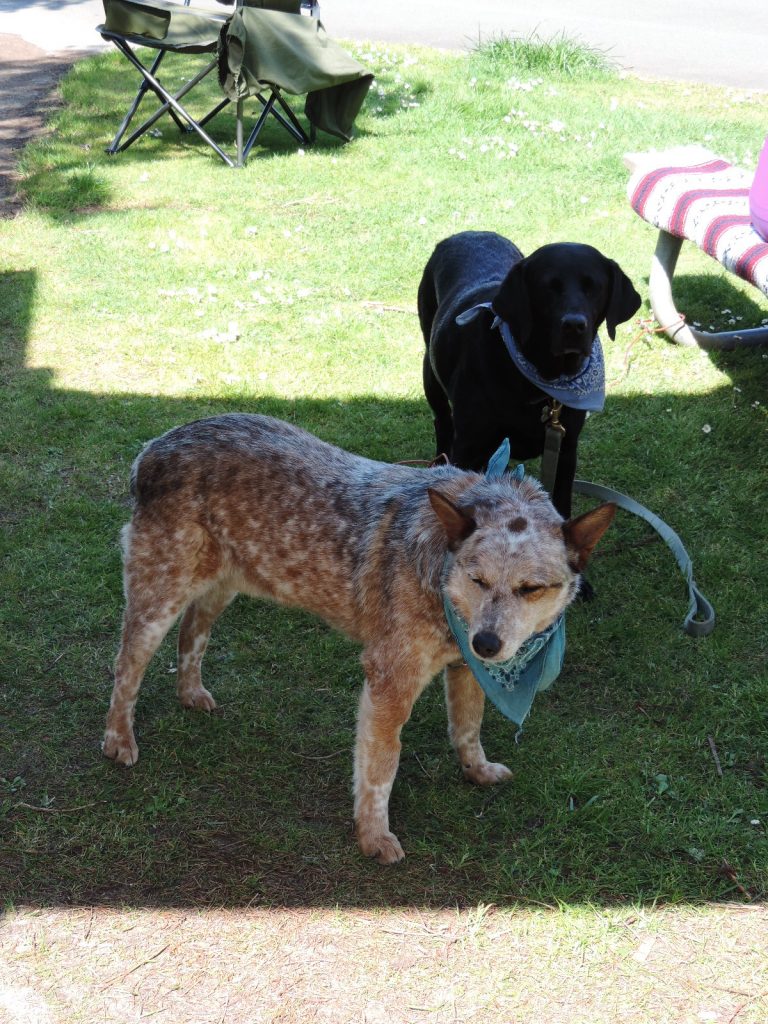 Then it was once again time to hit the road. We had a fantastic weekend of camping with our buds at Deschutes River Rec. Area. I have always loved this park for the big crazy areas and amazing hiking trails. We walked and walked and walked.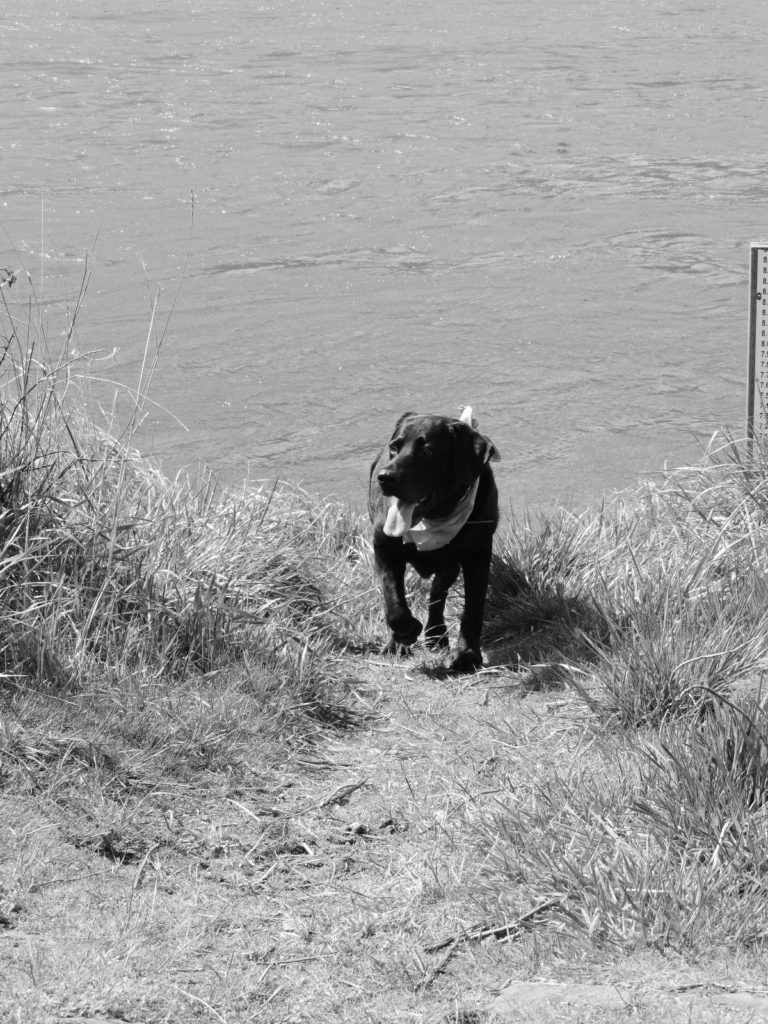 All that was left was a long drive home to camp. As we came into Idaho we could feel the chill in the air as the snowflakes started to fall. Oh boy, what are we getting ourselves into?!
I'm so happy to be back. I have got to be the luckiest dog in the world to get to spend my time in so many amazing spots. My nose is exhausted having to resniff every corner of the camp. I mean, who knows whats been here in the 5 1/2 months since I left my post!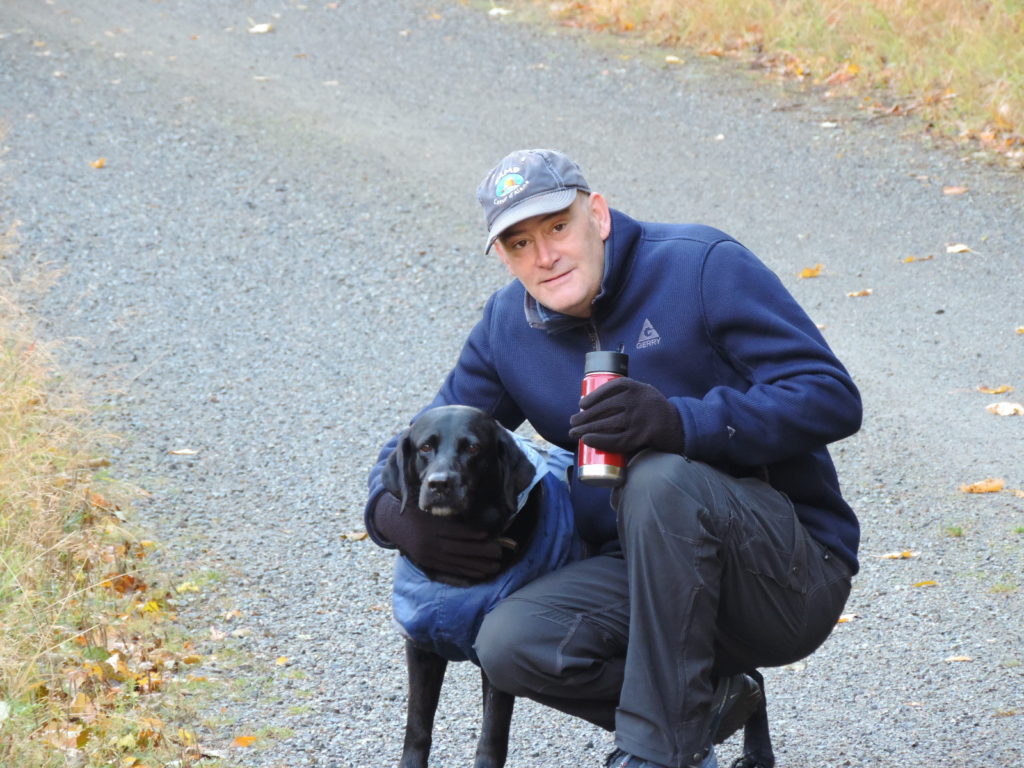 My friend Honey is here too and we've already begun our duties by meeting and greeting a great family who came to check out camp for a possible reunion next year. I hung out with the kids. Hey, I'm not stupid, I know who drops their food the most!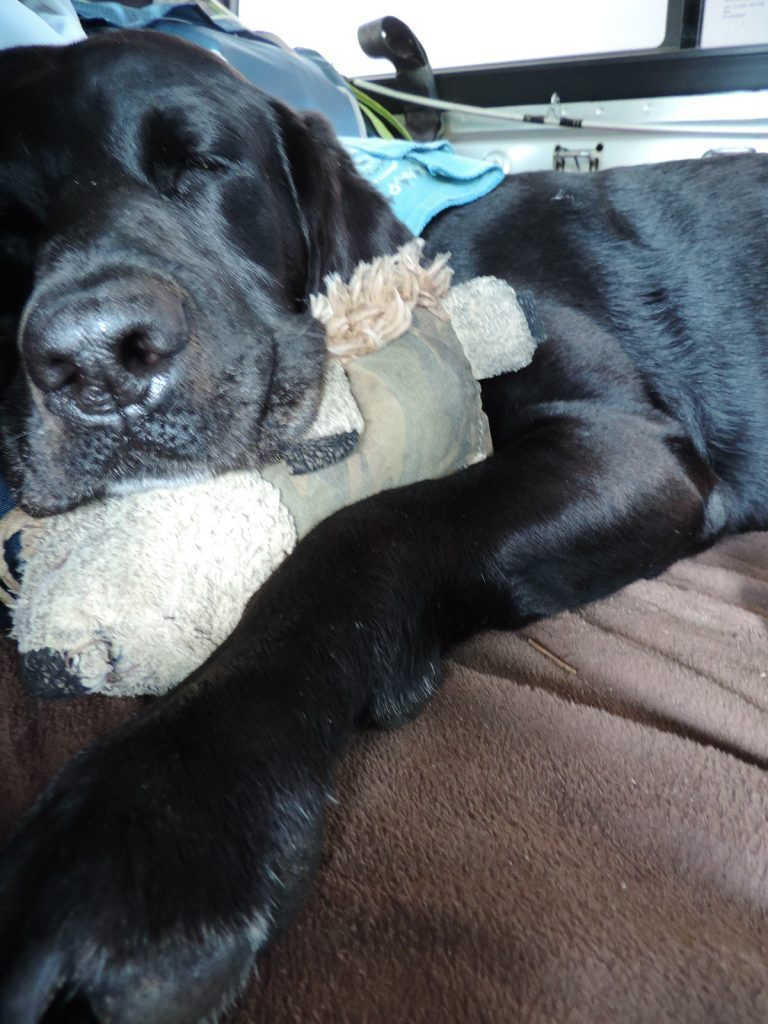 I'll post again soon with all of the fun stuff happening. Until then remember, black dogs rule!