I can't believe its been two months since I did a blog post but I have been one busy black dog meetin' and greetin'. It may seem idyllic to spend winters lounging about Baja but believe me, the job of a black dog ambassador is never done.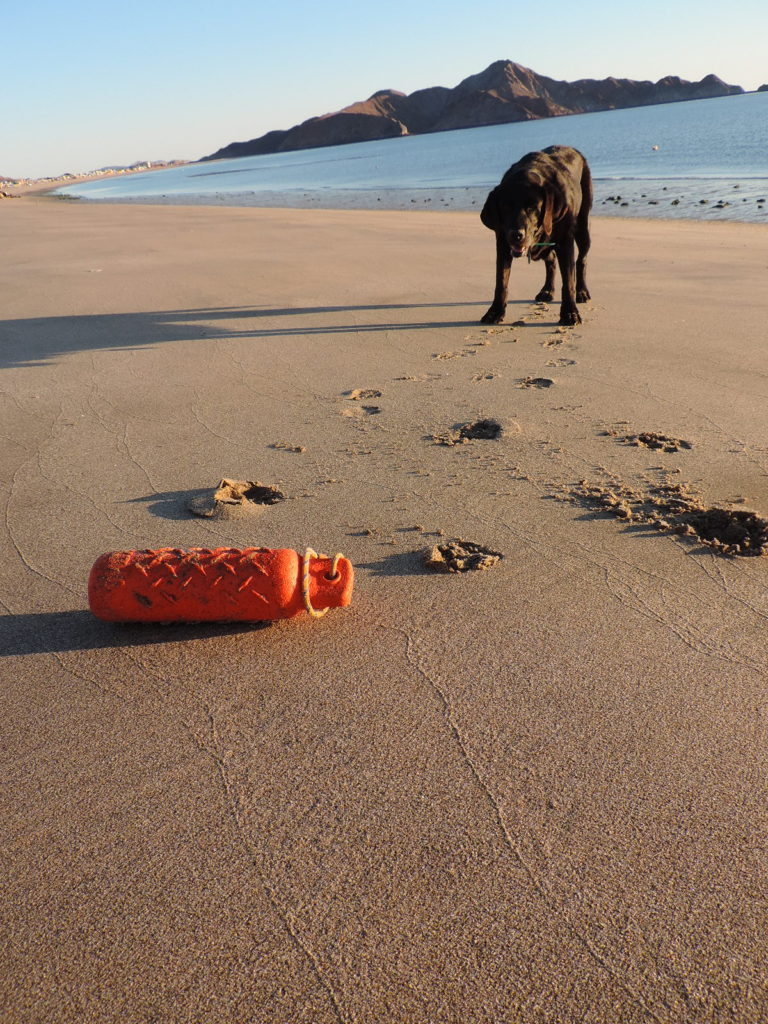 After three months in Los Barriles, I was very well known. You know, mom likes to take me everywhere so even restaurants and Chapitos Express mini-mart employees knew me well. In addition, we walk everywhere in town and I'm usually sporting one of several festive bandanas. I am quite a dog about town!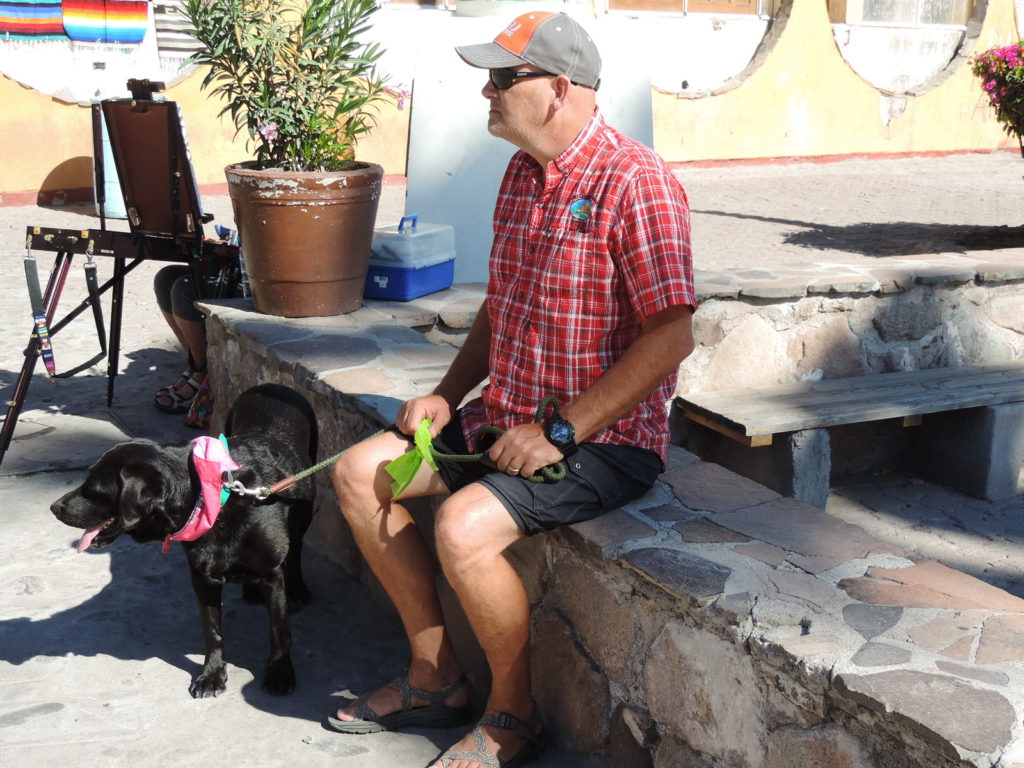 In addition to my daily schedule of hiking, fetching, and swimming I felt it was important to meet and greet everyone as I went. After all, a little lab love is something everyone can appreciate right?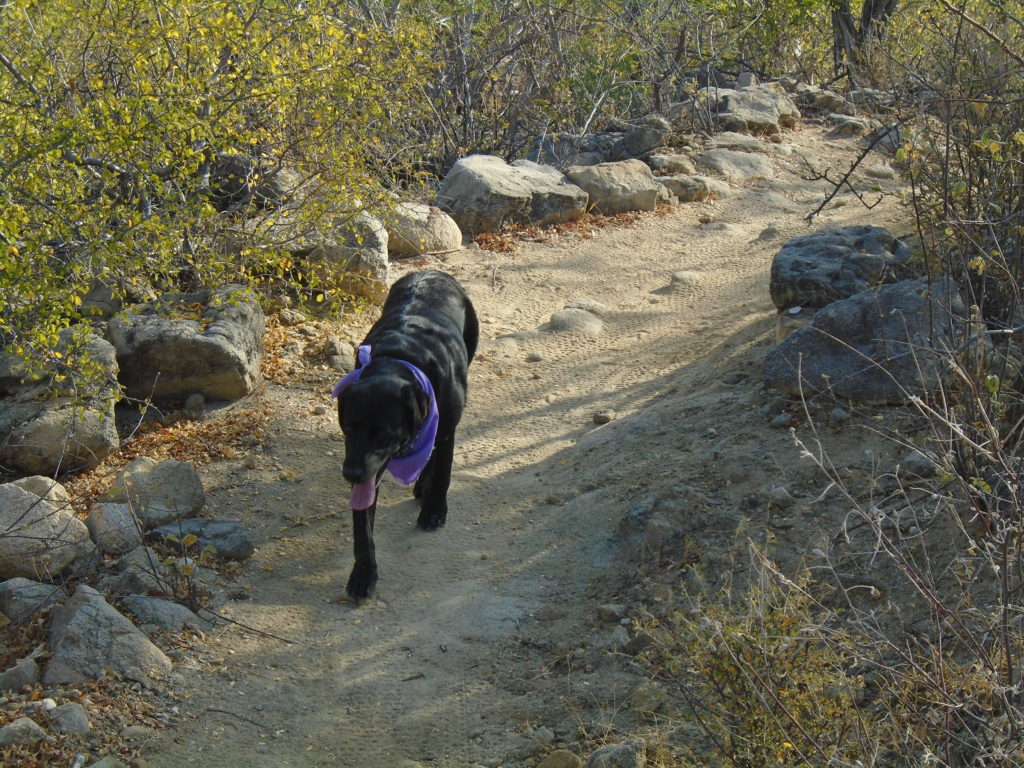 It was especially fun to see Dave & Anne, even though Max wasn't able to come along with them. But, I'll be seeing him soon at his house.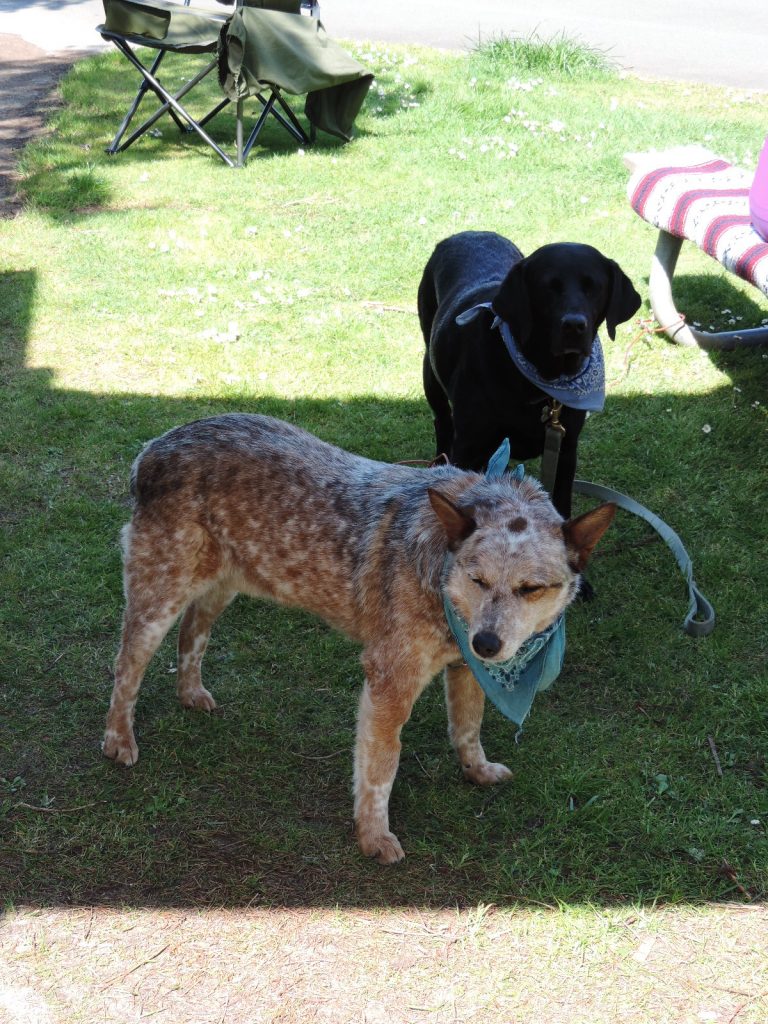 The time has come when I have to leave my beloved beaches of Baja. But now I get to head back to my main job as Camp CDA Ambassador!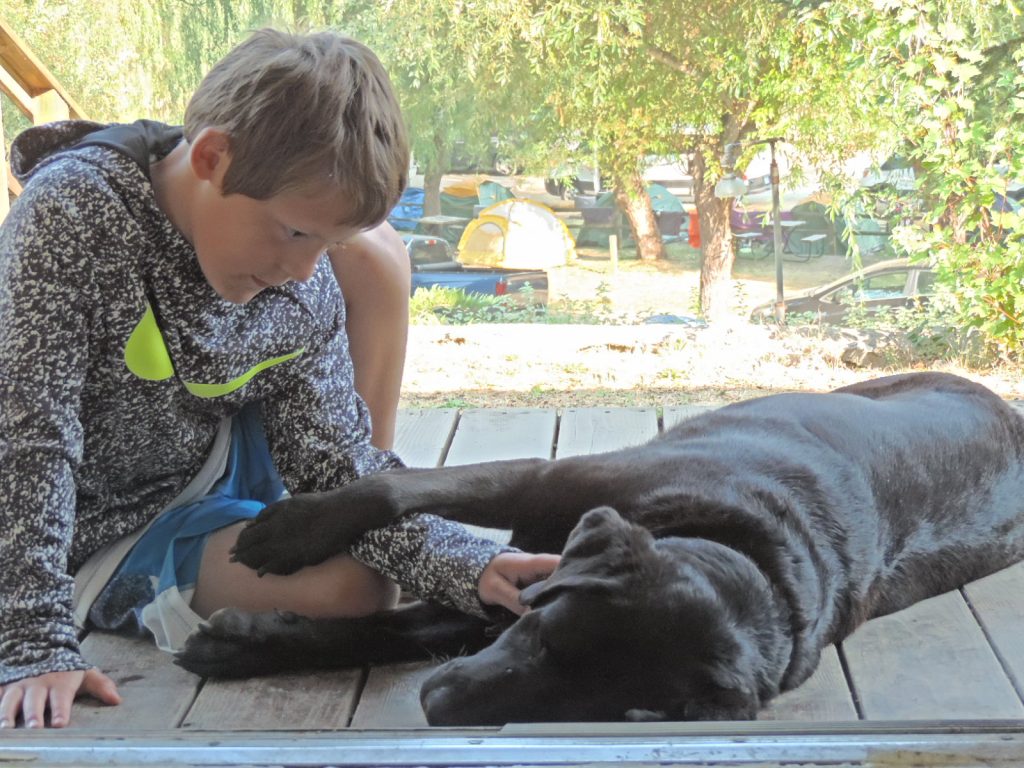 We've spent the last week or so driving, driving, driving north. These dumb roads in Baja surely aren't getting better but they do take me to some amazing places….
Like to swim in Loreto~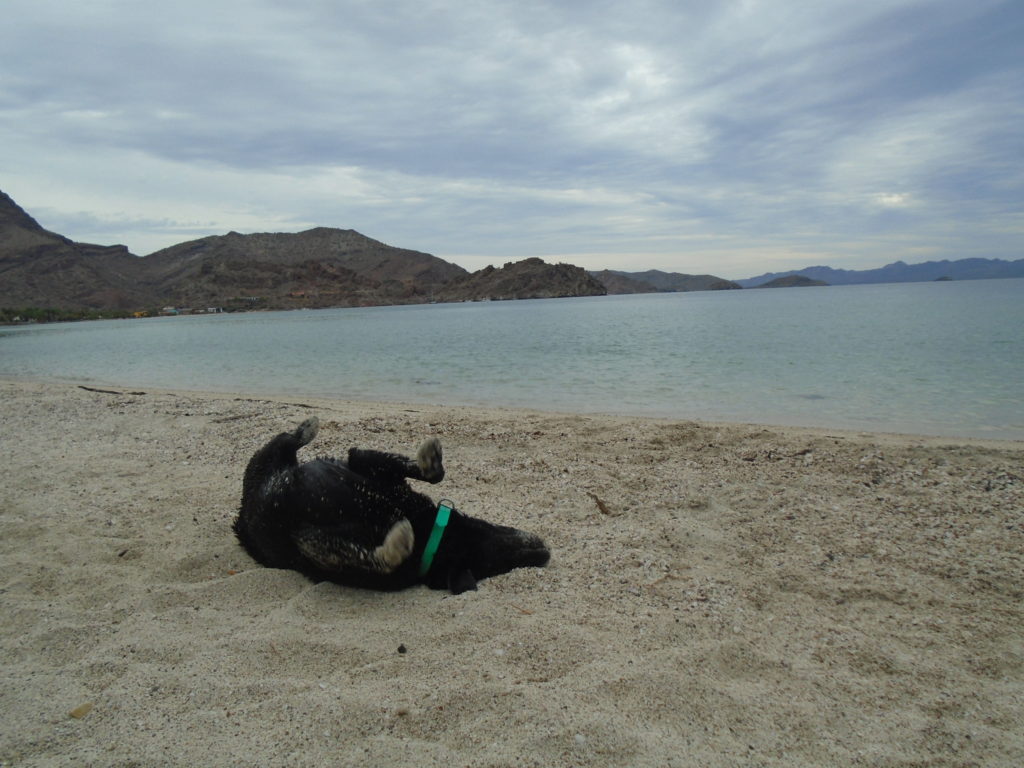 and to live ON THE BEACH at Coyote~
and to play and play and play at Gonzaga Bay~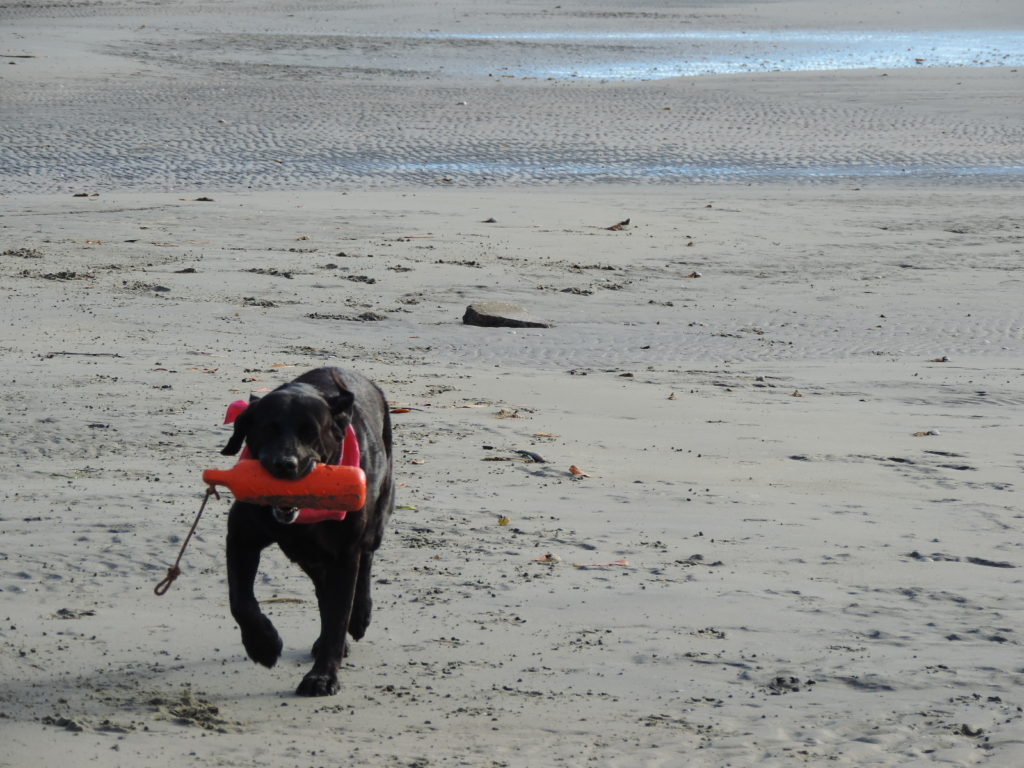 Tomorrow we cross the border back into the United States. I'm not sure how I feel about that. After all, I'll be without swimming beaches for quite awhile! But the job of a black dog ambassador is never over. Look out camp friends… I'm coming back! Baja…you'll see me next season!