So, you know how dogs don't really appreciate time? And how we age seven years for each human year? Well, I admit to not paying much attention to time but I DO know it took us a long time to get down here to Baja!
I hate long car days, even more than mom and dad. I am always up for the trip but after about four hours I'm quite frankly just bored. Mom and dad try to stop every couple of hours to let me out to pee, sniff, and what not but a long day is still a long day.
I know we've done this trip up and down Baja a few times now… I recognize many of the smells of places we've been, but it is just always a long journey and this time was no exception.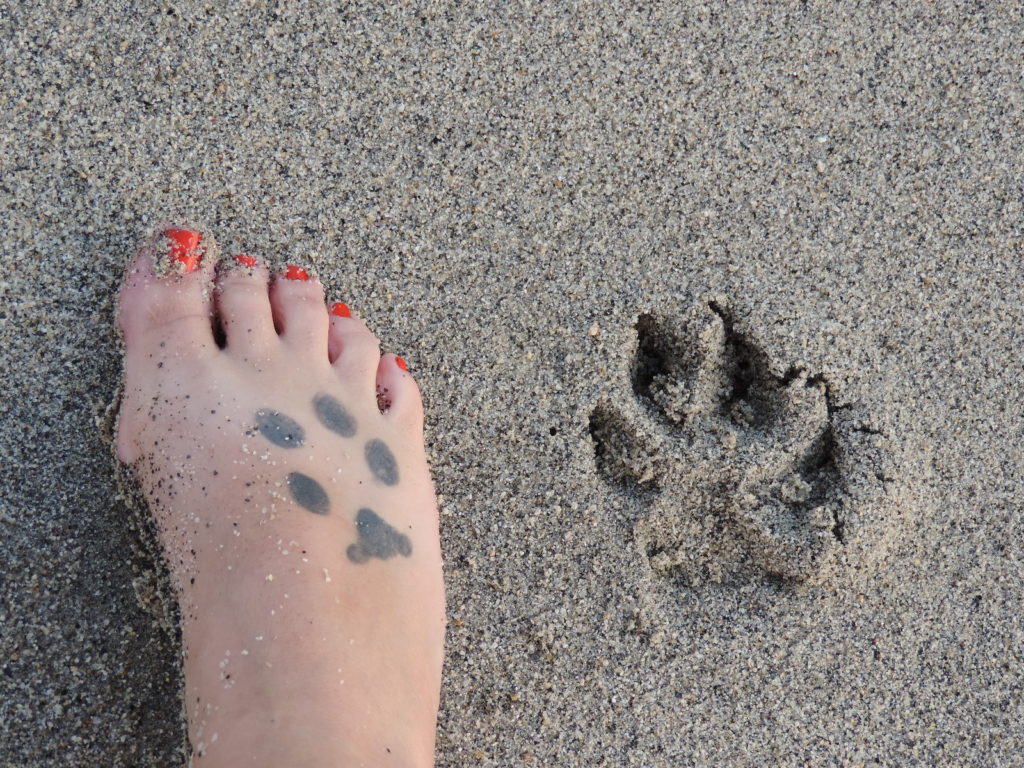 We camped at some fun places that were well reviewed on my buddy's pet blog, Raising Spot, but had terrible weather in southern Oregon and I'm really never that fond of California. A lot of the beaches don't allow me to them (seriously??? Dogs + Beach= FUN) and some restaurants are snooty. However, we did have fun wine-tasting in Paso Robles because there are some dog-friendly wineries.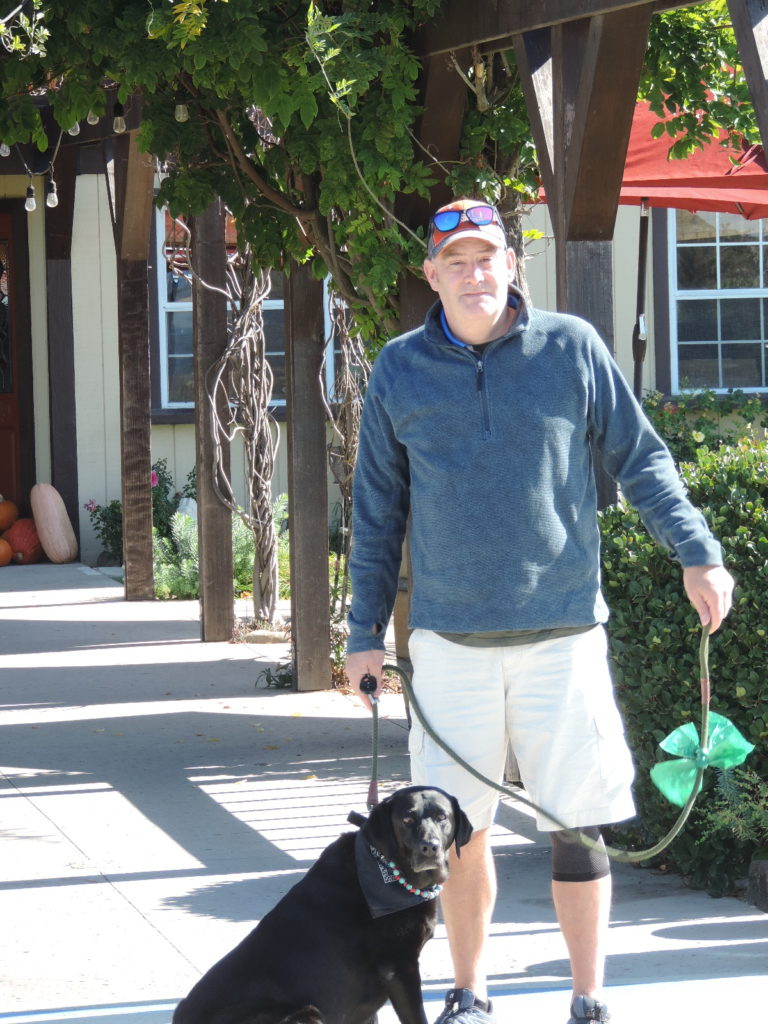 When we finally made it into Mexico I felt a sort of relief. I always have fun there! We found a great beach at La Jolla Beach Camp right away and played and played and even spent time with another black dog.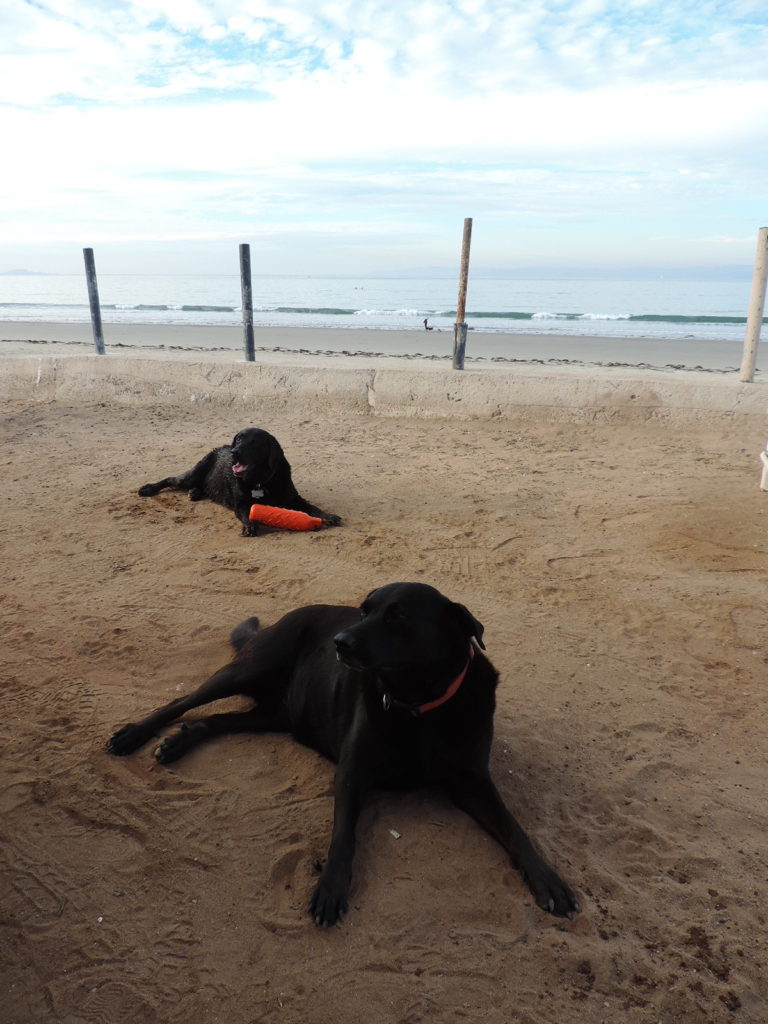 The cactus of Catavina are never as fun and I hate those bumpy roads. But a few days later we made it to the Bay of Concepcion, one of my very favorite places ever! We swam and played and mom & dad seemed like they kept working on the trailer tire. I didn't pay too much attention to that because I was so happy to be off-leash and at the beach.
One big new development: mom got me what she calls a flotation device. Don't judge! I know that I'm a black lab and I am a really strong swimmer. But sometimes I start to panic when the waves are big because I HAVE to retrieve my toy and it makes me nervous if it disappears from sight. I'm not sure what I think of it but I do know it's a fetching yellow color and has made me feel more at ease.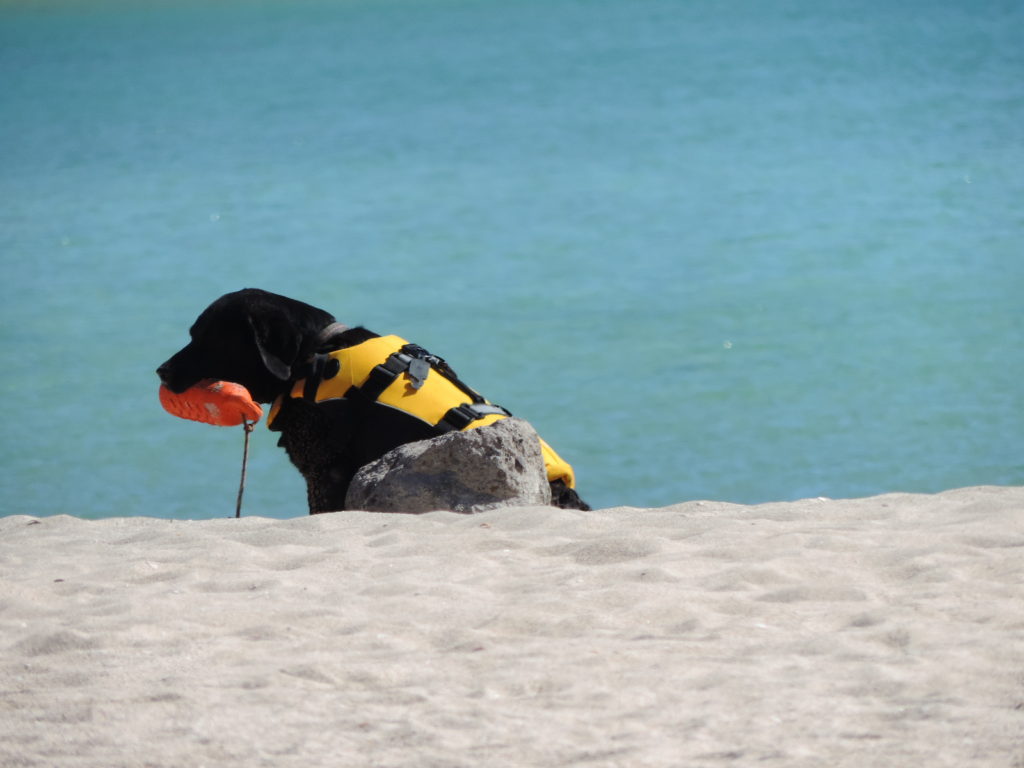 After our third stop at something mom called the mechanics, we seemed to be running well but did have a really really long day going from Loreto to Los Barriles. I thought it was never going to end! But, here we are.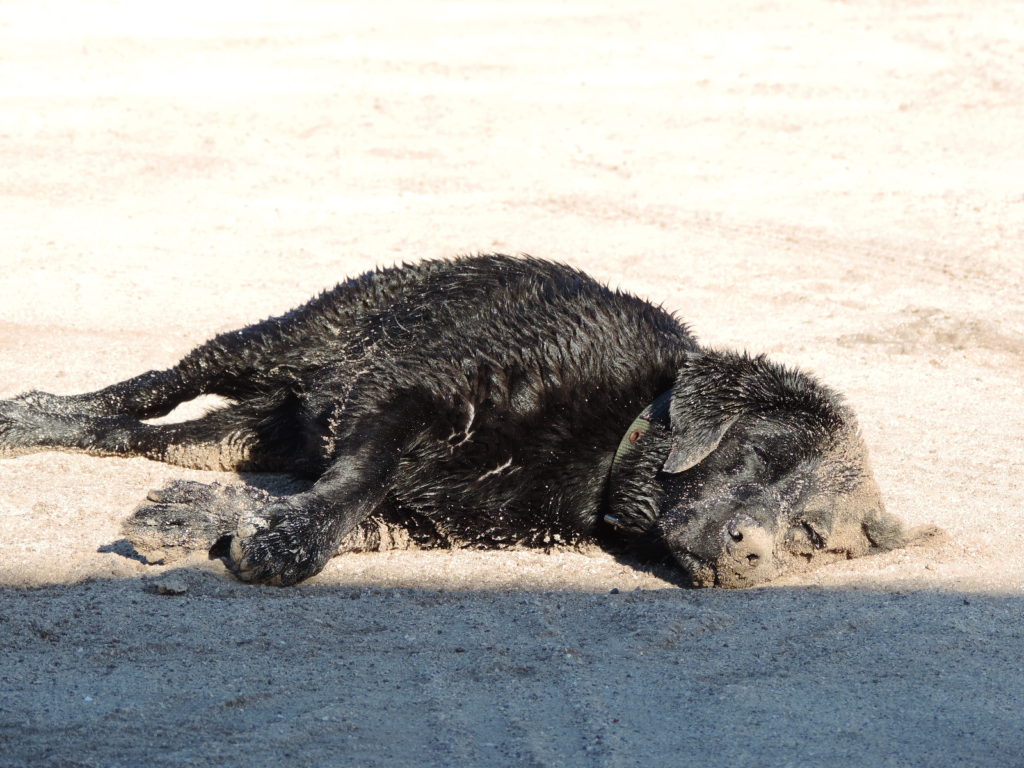 We got set up in our home for the next couple of months and life is good. I go everywhere with mom and dad except two mornings a week when they go to yoga. WHY they need to go to yoga those days when they just do it at camp with me the rest of the week I just don't understand. But our life has taken on a pleasant routine.
Each day we're up with the sun so I can run and play on the beach. Then there is breakfast and yoga and then mom and dad work which I don't like so much. I want them to just be paying attention to me but at least I get to lie outside in the shade or hang out with them.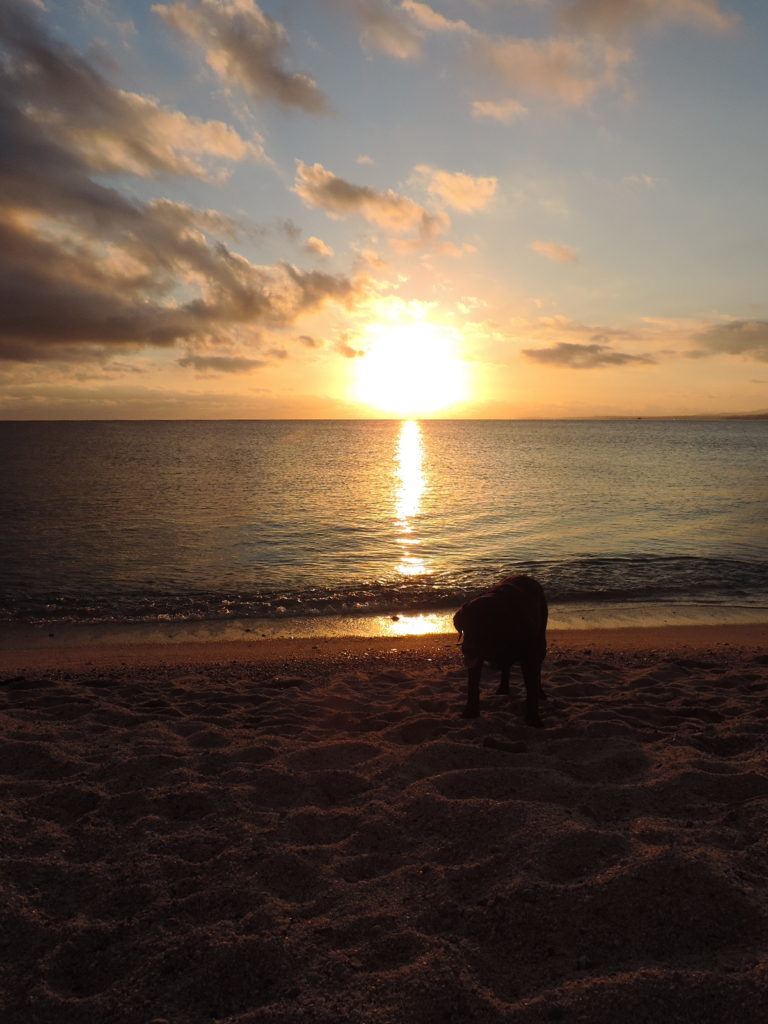 At lunch we go swimming, then they work some more while I nap and finally it's our happy hour on the beach and dinner… two of my favorite parts of the day. I have lots of doggie friends here at camp including three other black labs, a fluffy dog named Chewy, and this crazy little barky dog Jake next door. I think I'll be just fine hanging out here for a bit!