Life is still steaming along here at Camp Coeur D'Alene. Although my job as camp ambassador is as important as ever, with the shorter days, colder nights, and fewer guests I am getting some much-needed nap time in. On this front, mom & dad went a little bit nuts and decided to get me a luxurious new home!
Now, I liked my bed in our truck camper perfectly well. It was a little hard to get onto sometimes, and it made morning cuddles with mom and dad a real challenge, but it was cozy and… well, it was home.
Imagine my surprise when they brought home a new home that has my very own bed that doesn't have to be made up into the kitchen table every day! Dad seemed a bit peeved that mom went all out on a new dog bed for me but, to be fair, I haven't really had one in several years and I work hard.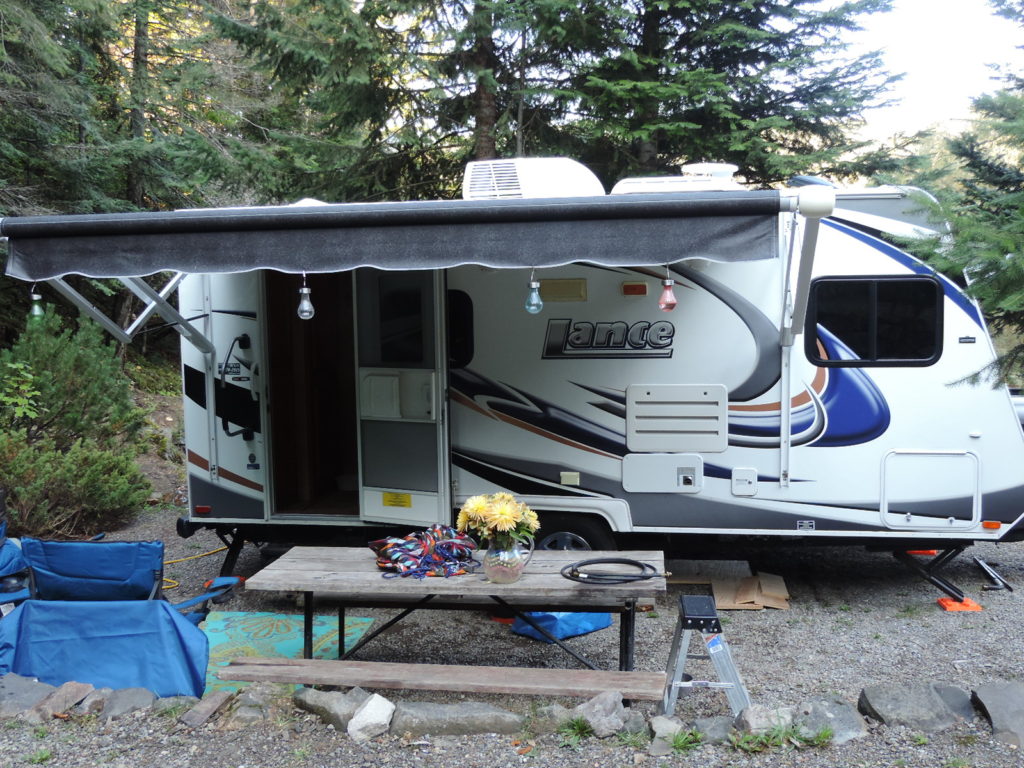 My new bed is huge and cozy and cuddles right next to moms side of their bed. I love a good pillow and mom made sure to get a bed with raised sides for built-in headrests…one of my favorite features. In addition, it is an orthopedic pad on the bottom which is essential for a hard-working "mature" dog.
But, the BEST part is the new blanket that Jennifer bought me. Oh, I am in doggie heaven! It's a stunning purple color and the softest fleece you can possibly imagine. I have been sleeping like a dream every night fully cuddled into the luxury of it all with Hedgy beside me.
I'm not sure how much longer we'll be here at camp. I know we're starting to wind down for fall and then will stop and see my buddy Max and all of our other peeps on the way through Portland on the way to Baja.
As much as I've loved the summer here the beaches, water and, let's be honest, street tacos of Mexico are calling out to us all.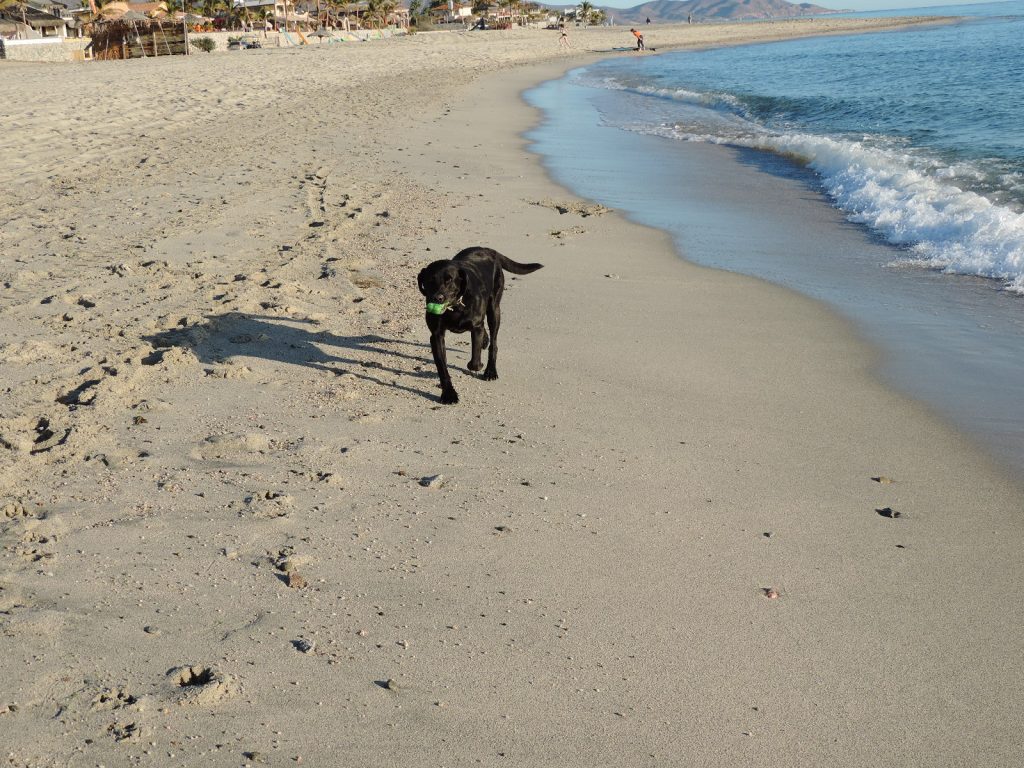 The big news is that we all love it here so much we'll be back next year and the year after that. How long we'll continue to spend our summers at Camp Coeur D'Alene I'm not really sure. You know we dogs don't focus on much more than the here and now, but I think having the best of both worlds is just about perfect for this black dog.