I have to say it, I'm exhausted. SO much has been happening here at camp that the summer is flying by. Things for mom and dad have totally changed up and now they're managing this place so are busier than ever. And guess what, this makes my life busier as well! But, it is all in a tough day's work for this camp ambassador.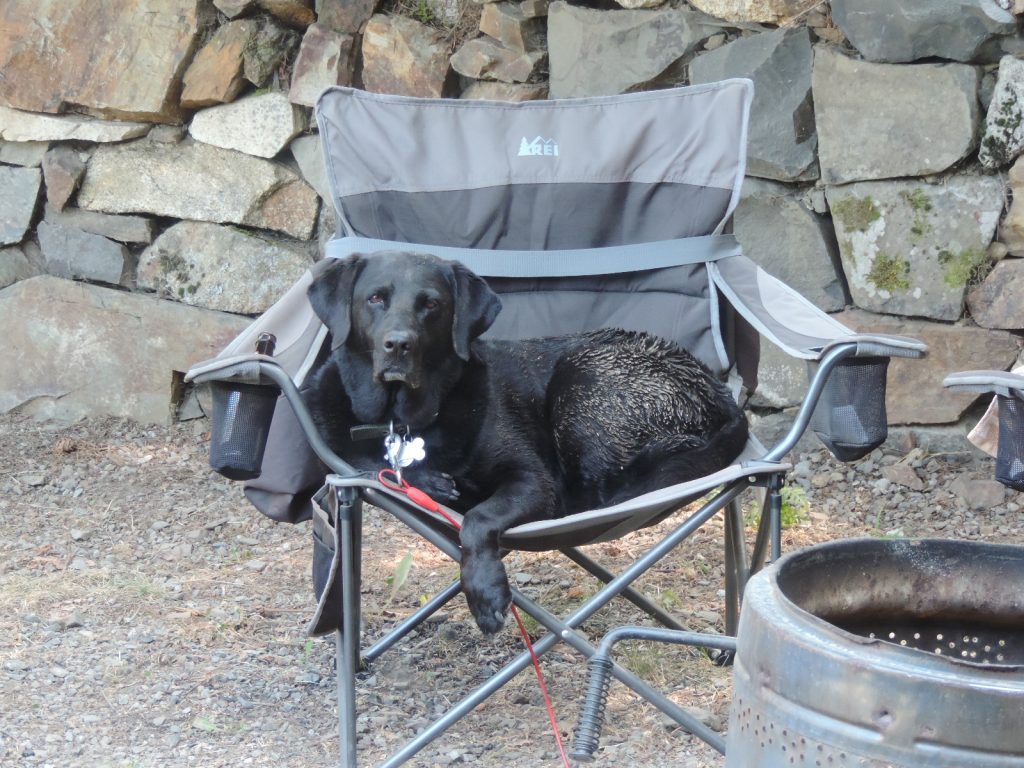 I am getting quite a reputation as a "dog around camp" and relish my work meeting and greeting, both other doggie friends as well as their humans. Kids especially seem to love me and I make extra sure to lie right in the door jamb of the office so everyone coming through needs to pet me. It's an art that most labs are pretty skilled at.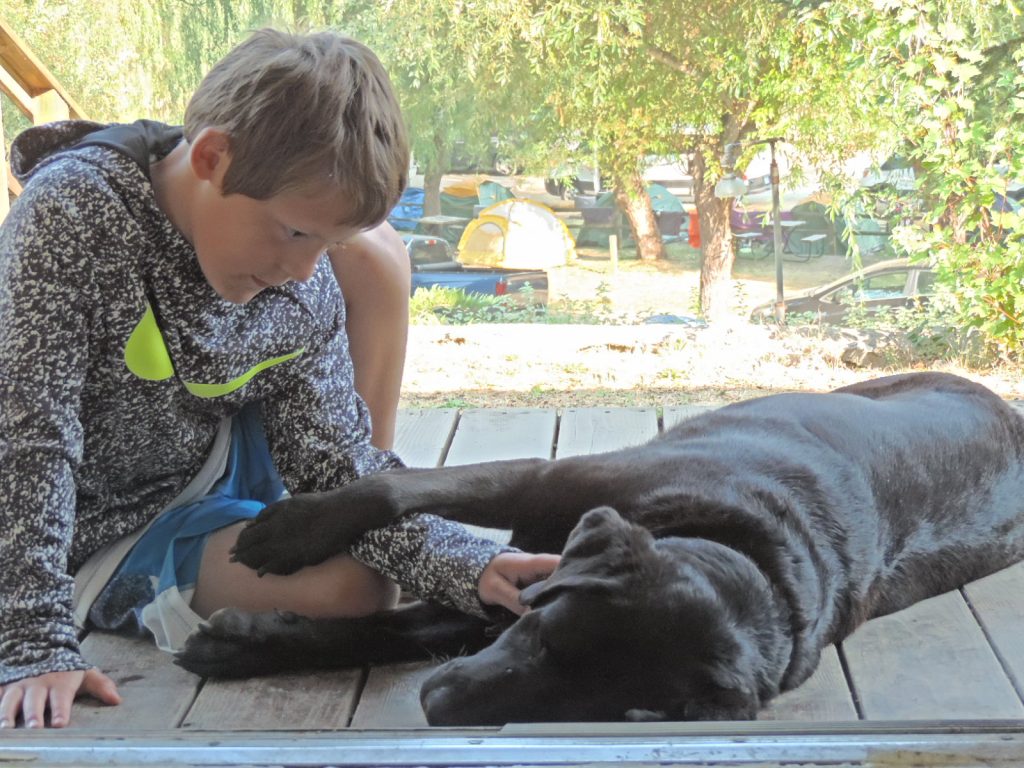 Our schedule is pretty set these days for the most part. We take our morning walk to see if we can spot the resident elk Blondie and her baby. I try to eat things along the way and end up with dad prying them from my mouth which I find unnecessary! However, I think mom and dad are more cautious of what I eat these days because, apparently, I am now a "mature" dog.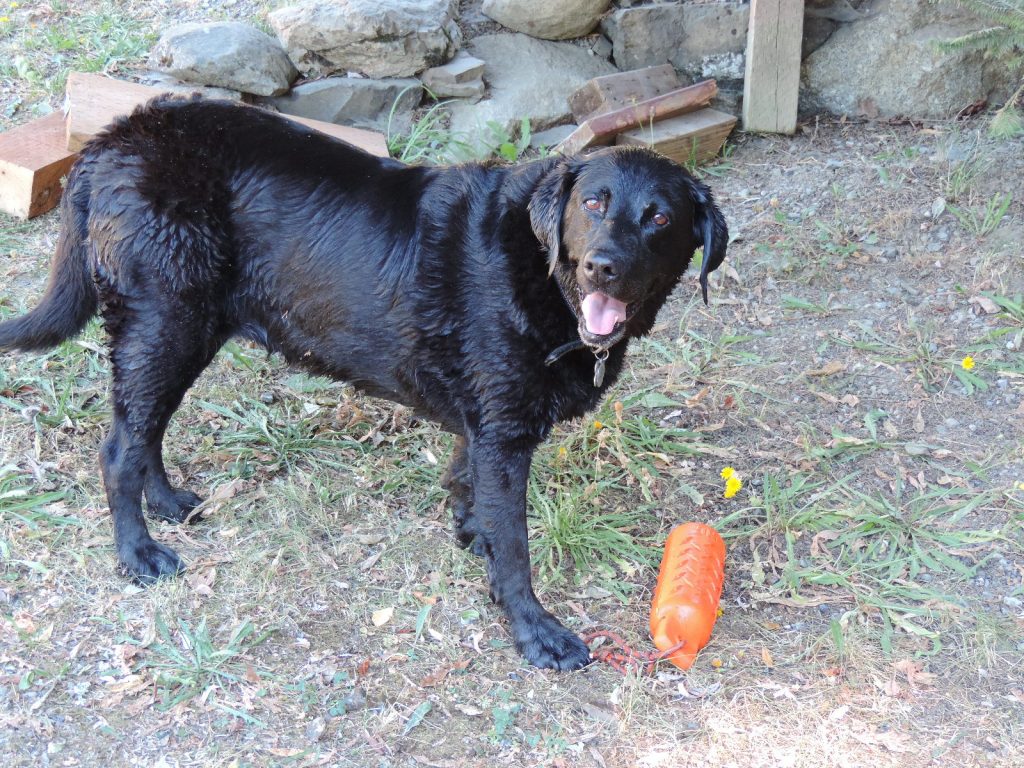 I'm not sure how old I am. I just know I've been a Delameter for 4 1/2 years, but I had some recent stomach issues that the vet diagnosed as too little fiber. Imagine that? With all of the veggies and stuff I eat in my diet you'd think I'd get plenty but apparently not. And so mom had to do some research and find me a new kibble with twice as much fiber and I'm feeling fine once again.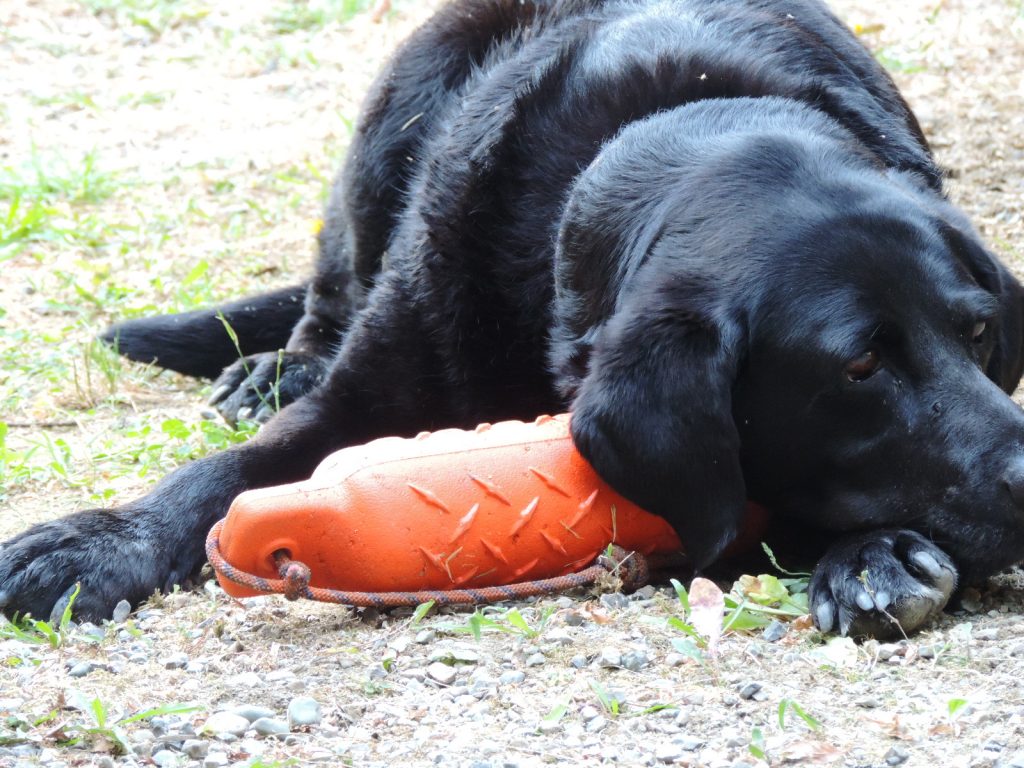 I swim in the lake a lot and we've had quite a few guests including Pepita, with her moms Jan and Judy from Baja, and most recently Sora and her parents Dave and Jen surprised us by stopping by for the night. Next weekend my boy Max is coming and I can't wait to see him!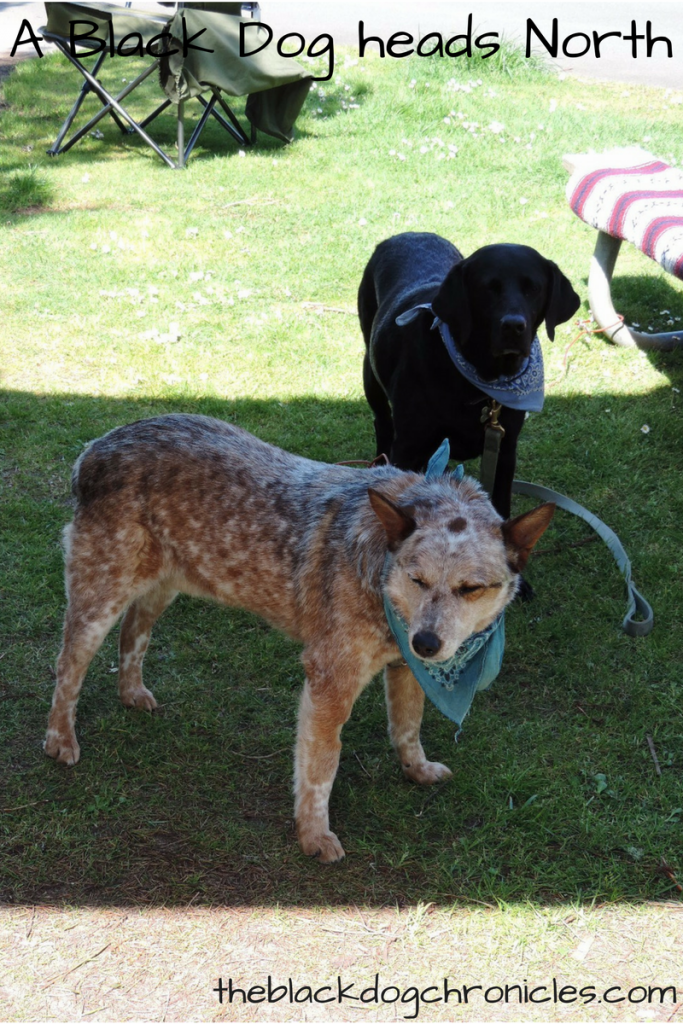 Overall, I'm one busy dog but life is good. So good, in fact, it sounds like we're going to have a new routine for a few years of wintering in Mexico and summering here at camp. I like the sound of that!