I have to say… I am one busy black dog. Acting as camp ambassador is simply exhausting. In addition, this black dog is out and about with mom and dad all the time. This last month has seen us visiting other towns, checking out parks and hiking trails, and even spent a couple of nights at some apartment mom called an Airbnb.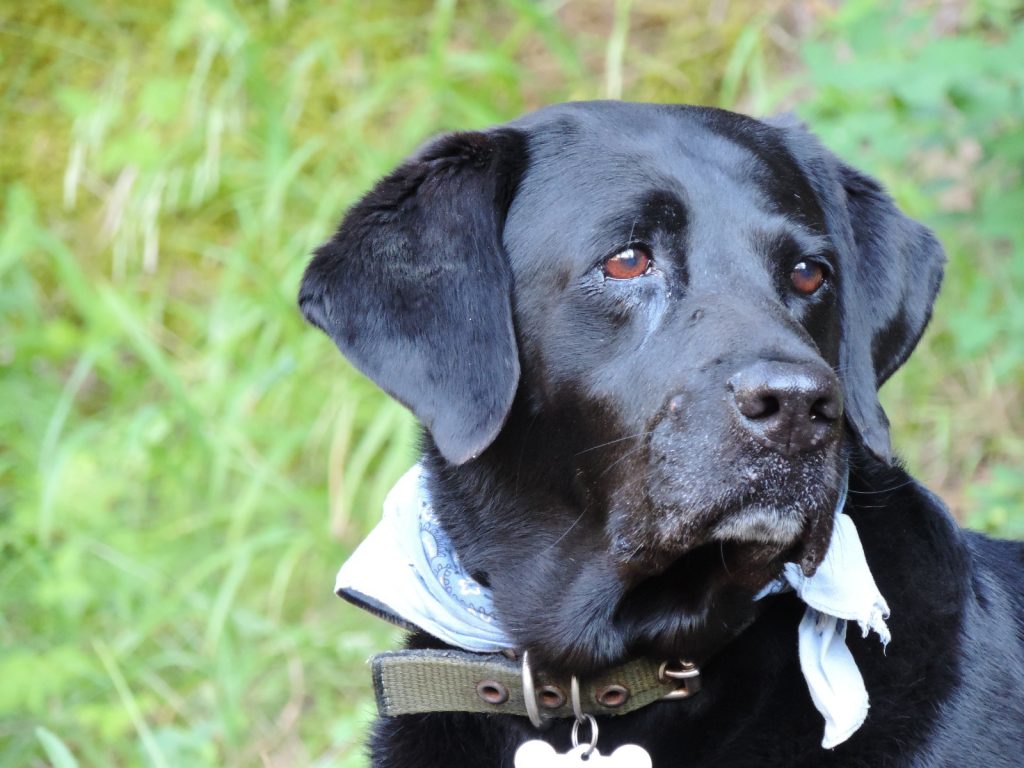 One of my favorite trips was when we went to this little town called Wallace. The brewpub there actually allows doggies inside. I met their ambassador dog, Ella,  and I even got treats!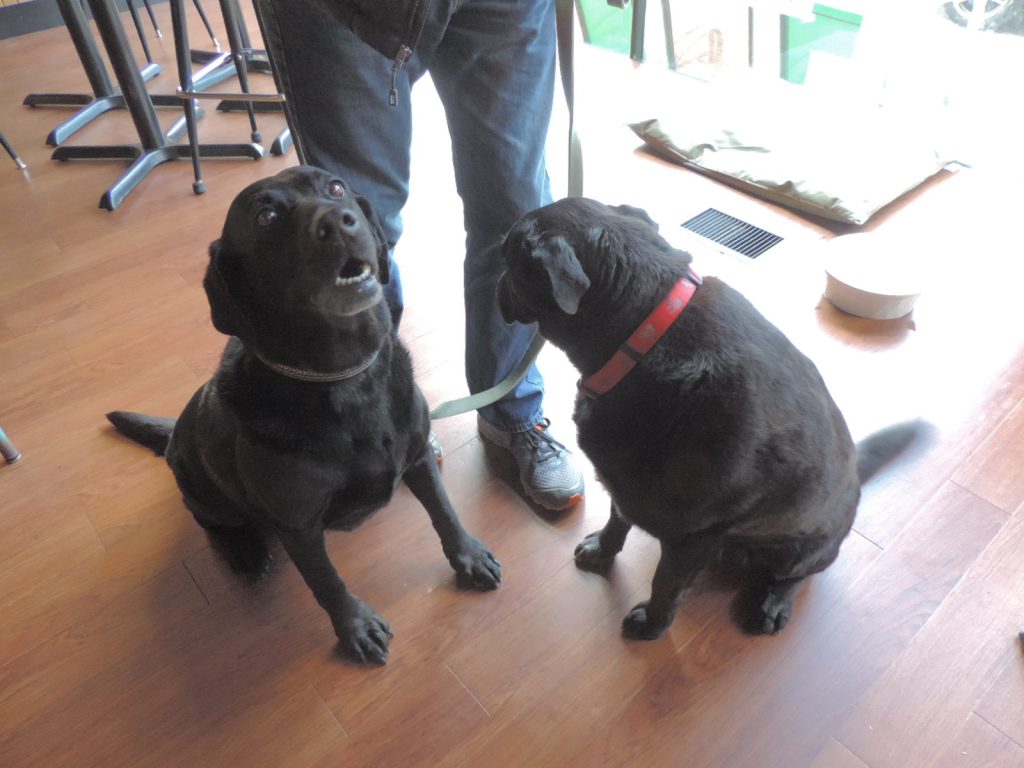 In addition, we've gone hiking near home quite a few times at a place mom and dad call Mineral Ridge. It's a nice morning hike and I start out strong but I have to admit I've been feeling my age a little lately. Not that I'm sure what age that is. Mom and dad say I'm eight or nine. I really don't know but between working and all of our sightseeing I sleep more than I used to.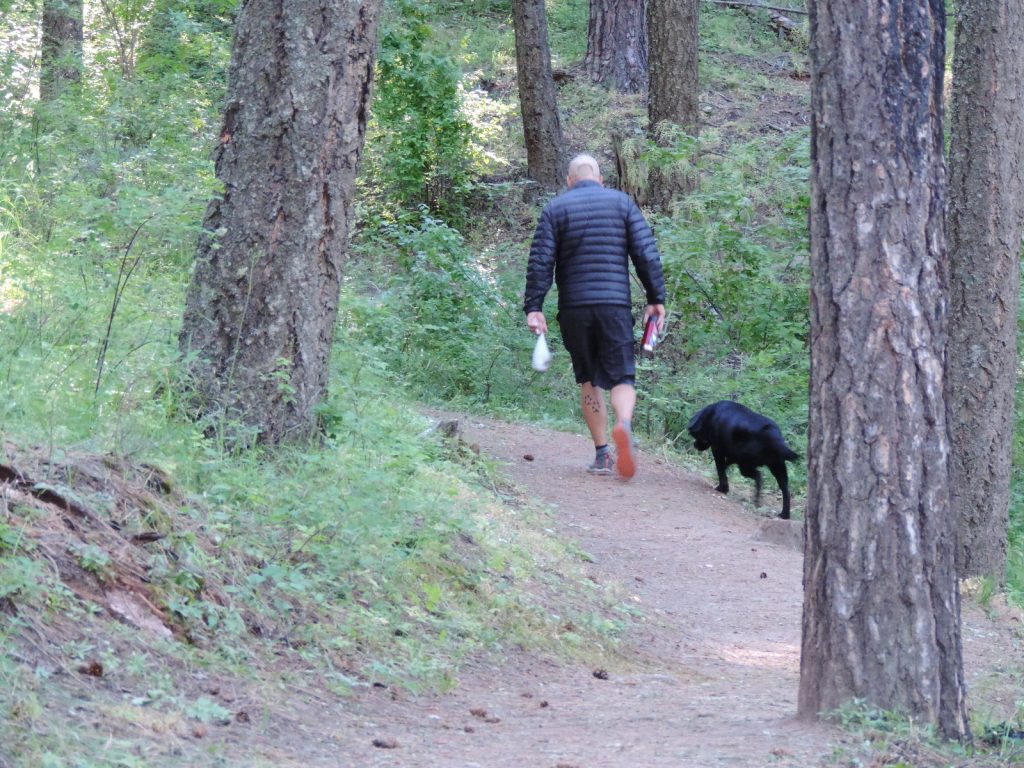 We go into town quite often for groceries and stuff but also to hike at Tubbs Hill and go for breakfast. The best places are ones that allow me on the patio so I can "share" moms choice.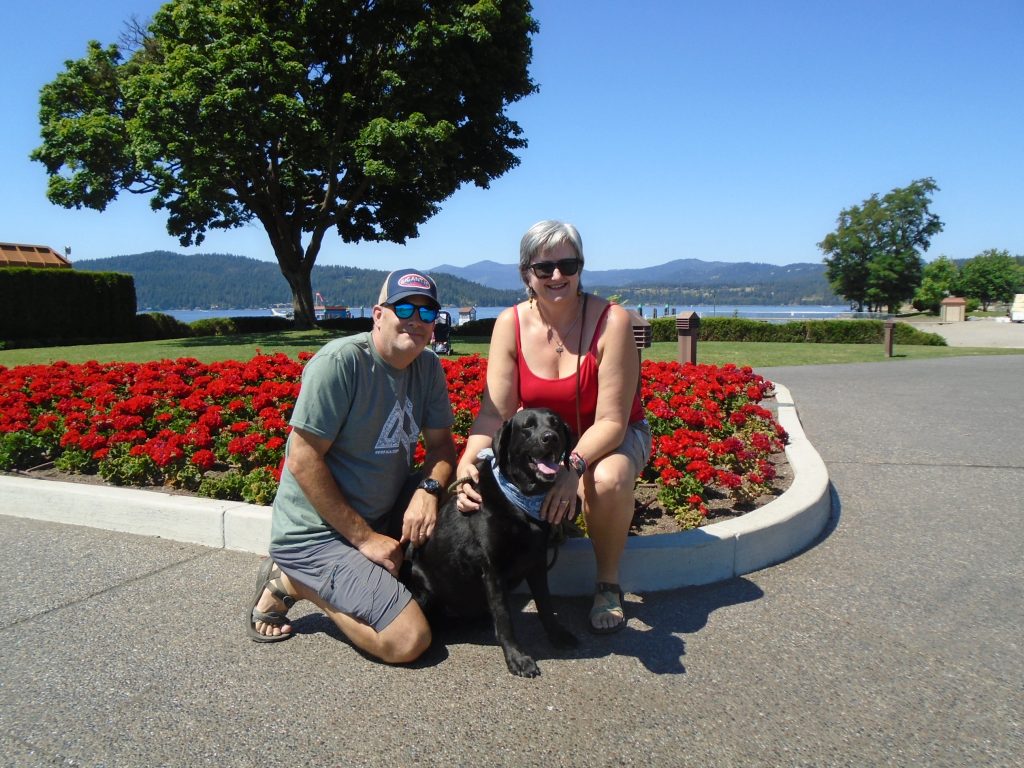 There is a LOT of wildlife around here and I am constantly on the scent for new smells. Rumor has it that, in addition to the elk, turtles, deer, and birds around camp, there is also a MOOSE. I have never seen a moose before but boy am I looking for it!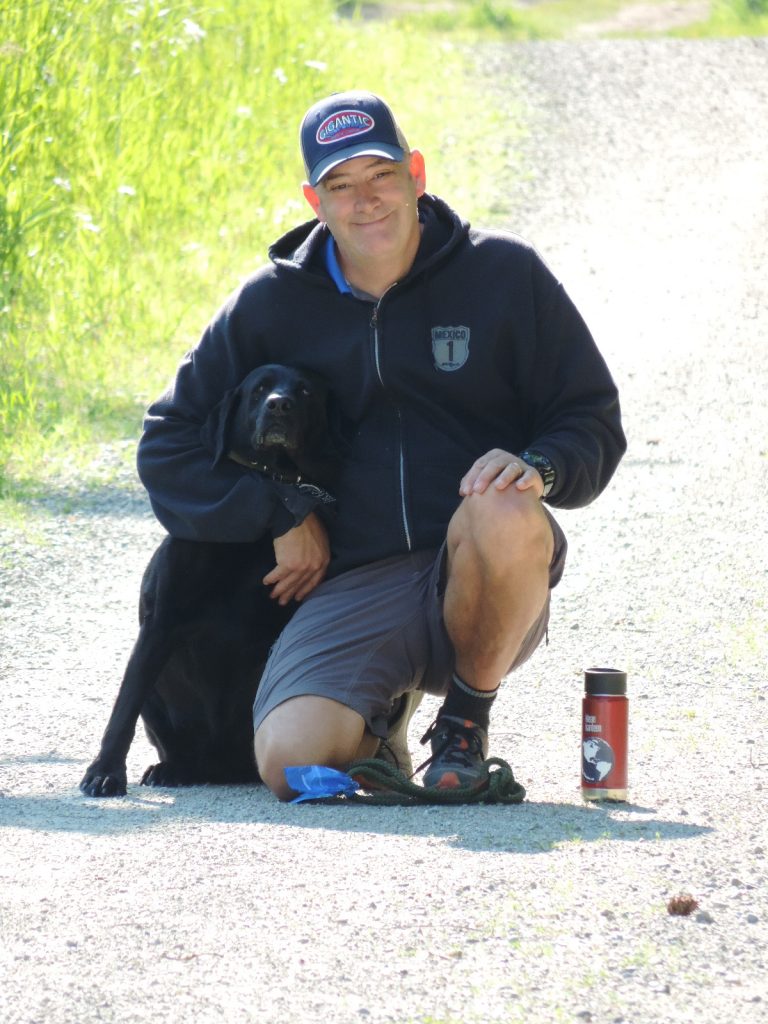 Of course, I spend a fair amount of time retrieving because, duh, I'm a retriever. But I have also discovered the perfect napping area at camp.
Overall, life is good. I get to spend almost all of my time with mom and dad and I get to play off leash, swim and sniff lots of other dogs. It doesn't get much better than that.