I knew it wouldn't last long. Mom and dad had planned on us being in Portland for a few months. And, it was good. I loved spending so much time with them, but also with Dave, Anne, and my new fur friend Max. We would play in the yard, go to the park, and go for walks a few times a day. Max is a little odd, he never cared about fetching at all, which is fine by me. I didn't have to be quite so careful with my toys around him. But, they got restless, and soon enough we were back on the road to adventure.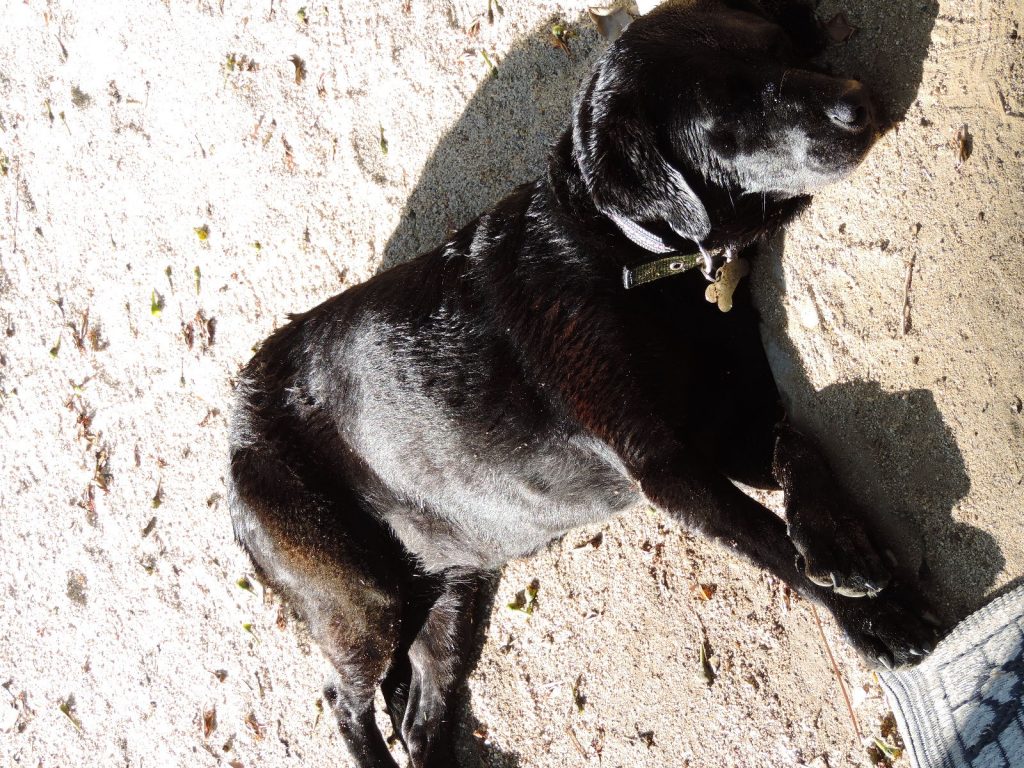 We left Portland and are now going to live in Idaho for the summer. Well, I've never been to Idaho. At least I don't think I have. My previous life seems a long time ago and the memories are all blurred. I know I surely didn't have as much fun as I do now.
At our new place, mom and dad are working at Camp Coeur D'Alene. They are doing camp hosting stuff, whatever that means.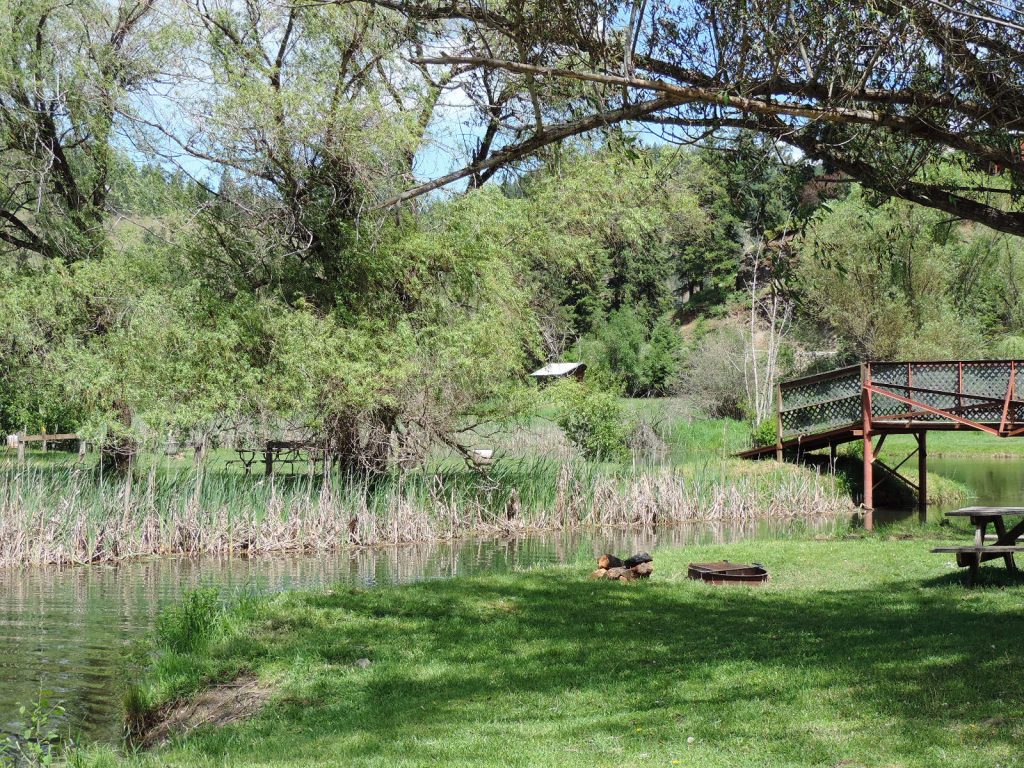 I know what this means for me is that I'm back in nature, which I love! I get to be off leash most of the time and have become a bit of a campground mascot if you will. I go with mom and dad and check people in, and show them their campsites.
There are lots of nice people and dogs that come and go so I have to greet everyone, of course.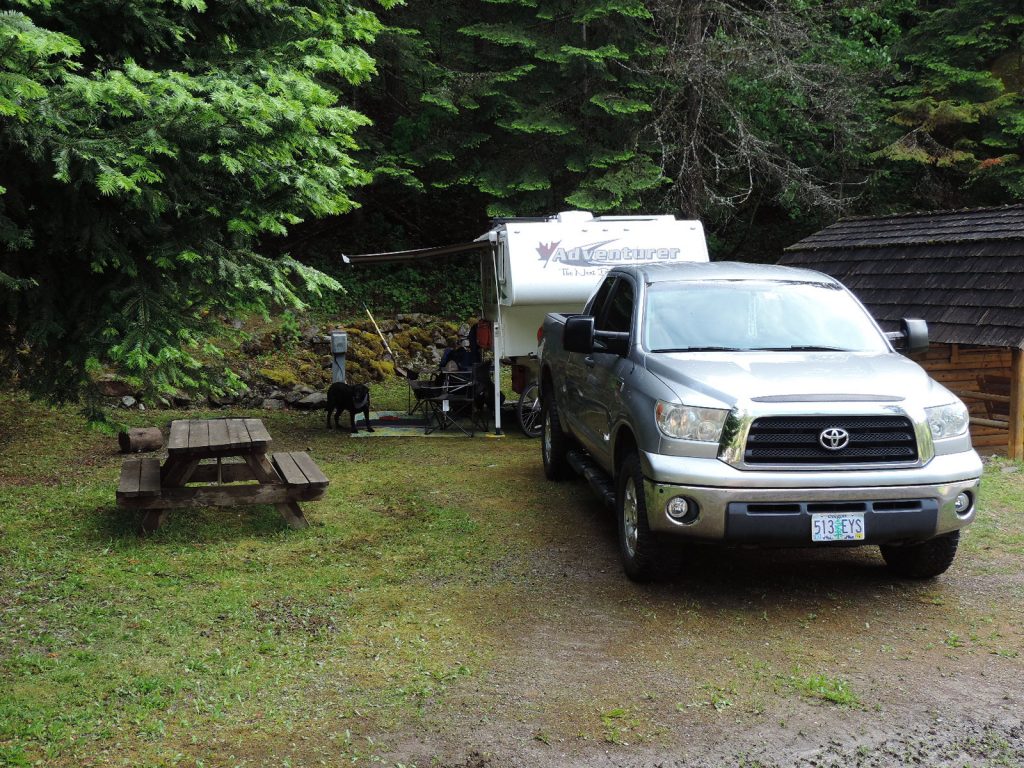 Our new place is on a lake so, you guessed it, once again this Labrador is swimming most days which I love, love, love!!! We go for long walks in the forest a couple of times a day too.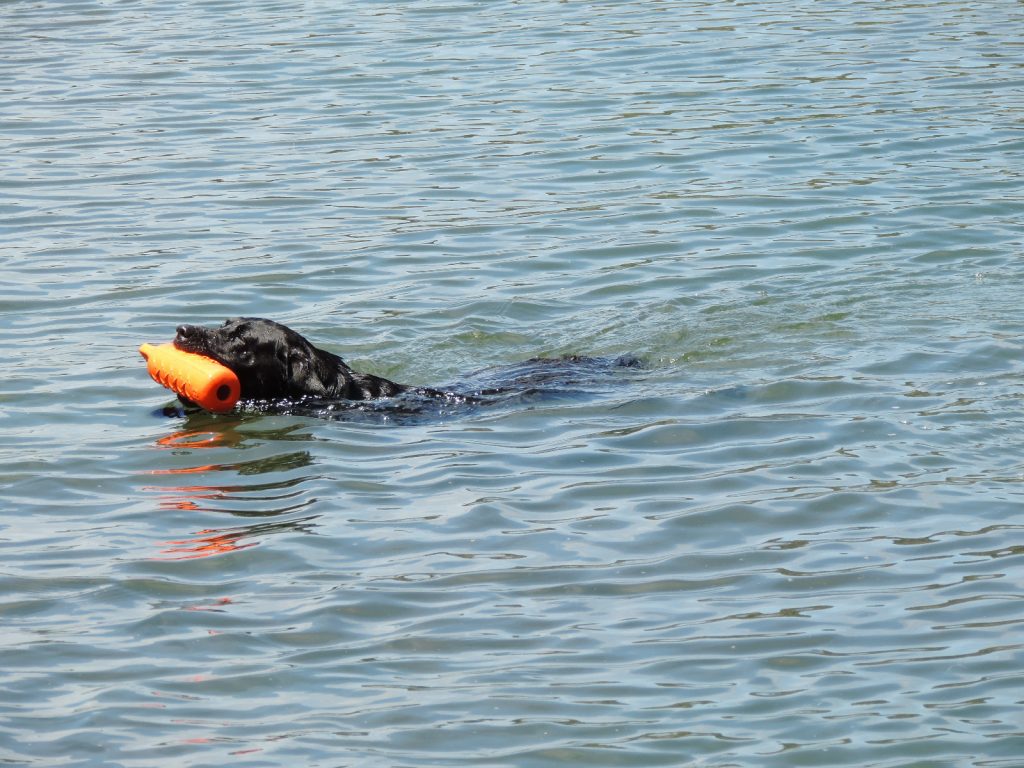 I miss our friends but they're even coming to see us in a couple of months!
There will be more stories to come for sure, as we explore a new area. Until then, keep on smelling bums!!!