It's raining. And I mean it is RAINING. Like all the time. What can I say, I'm just a little dog, but what the hell were mom and dad thinking by heading north and back to Oregon? I mean, it's raining! And cold. And there is no beach to run on every day. I guess you can tell by my tone a lot has happened since my last update.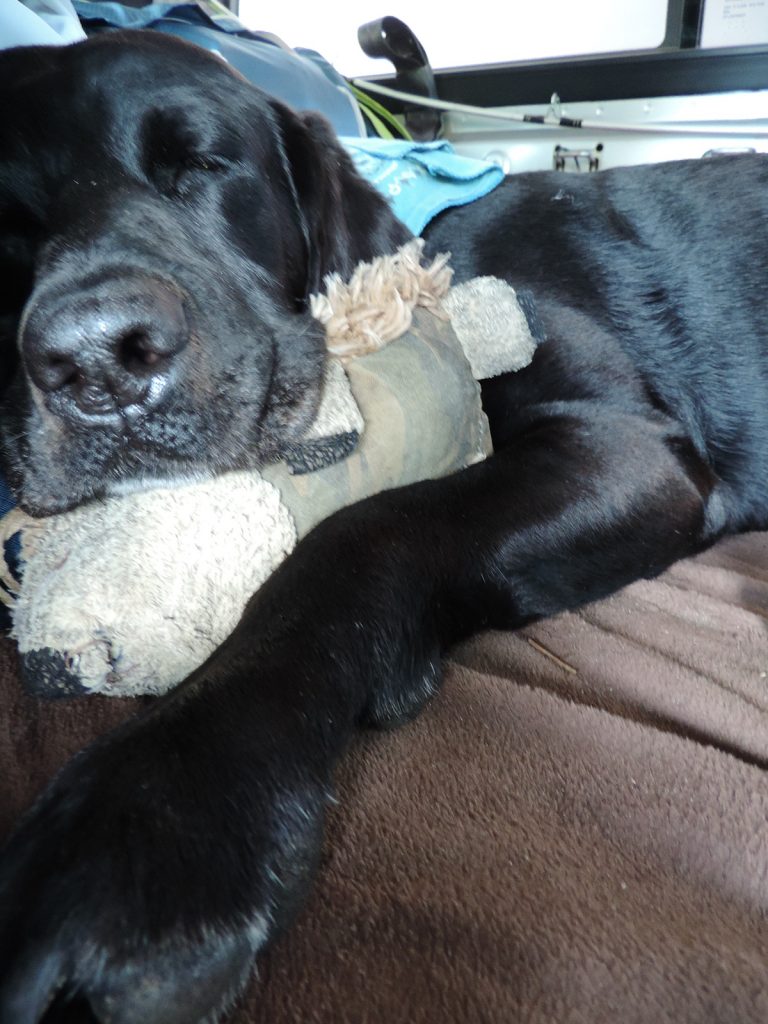 Okay. Here is the deal. Last you heard I was down in Guatemala having an amazing life. We hiked trails every day and I chased coconuts in the lake. No, I didn't like those damn bomba things the local boys insisted on blowing off all of the time, but in general life was great. The weather was perfect, I had doggy friends, and I got to chase coconuts in the lake. Black dog heaven.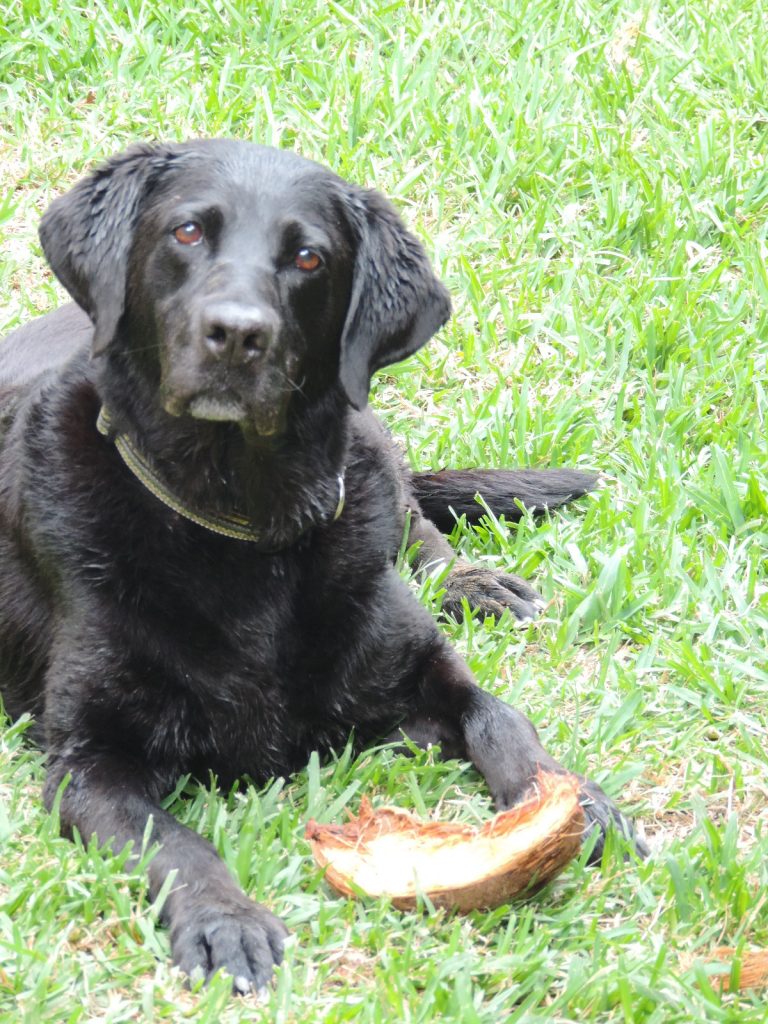 I knew we were going back into Mexico but hey, I love Mexico too, and was just fine with that. But as we kept heading north, and north, I started to suspect something was up.
We meandered our way through central Mexico re-visiting some of our favorite places, and ended back on the sandy beaches of Mazatlan before getting on a BOAT. Yes, a boat. Mom and dad said it would be fun. Well, to be fair, dad said it would be fun. Mom tends to throw up on the ocean so spent her time bracing for the 18 hour trip back to Baja. 18 hours. Do you know how long that is? A really long time.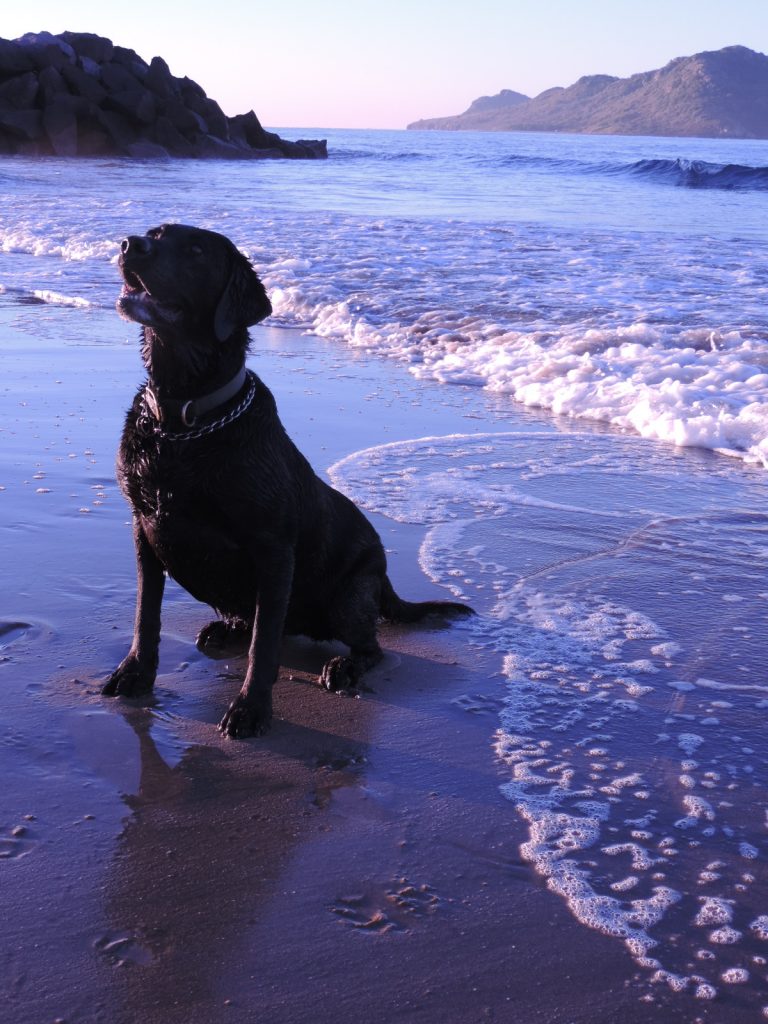 I was a bit nervous at first but mom and dad booked the cargo ferry so they could sleep in our house with me. But it's hard to pee when the boat is moving all over and in the middle of the night it got really rough. Not my favorite night, even though the next morning mom gave me her peanut butter and jelly sandwich so she wouldn't throw up.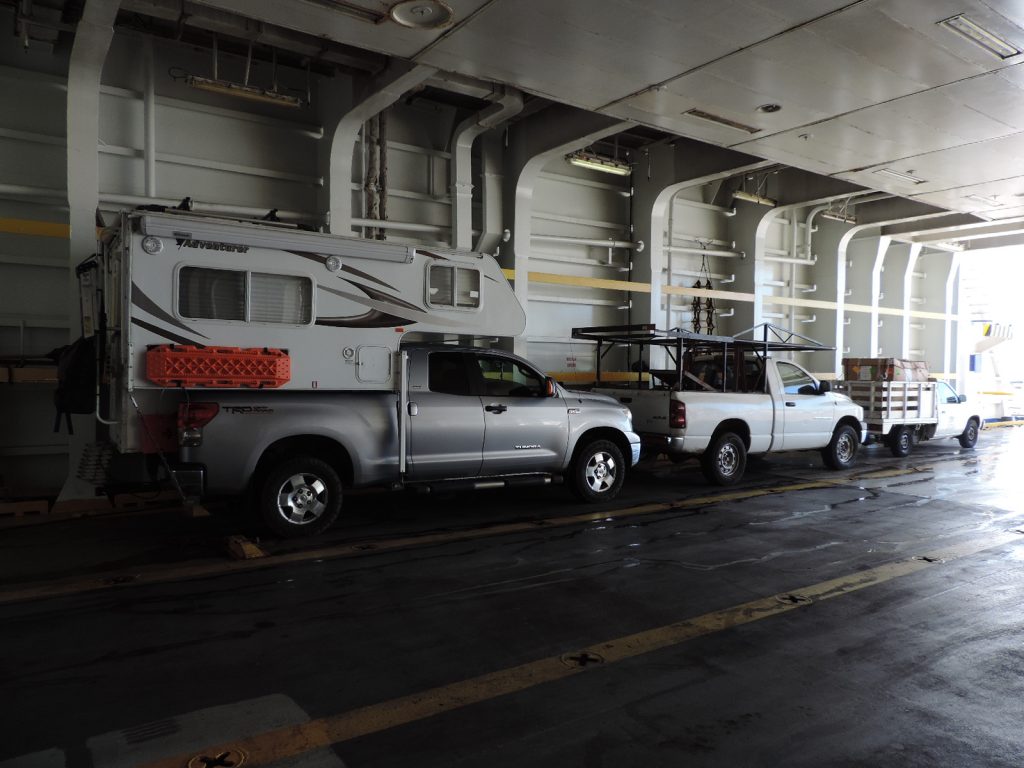 The problem with that was our first stop in La Paz was at the vet. Ya see, before we left Oregon I had a little growth on my left eyelid that had to be removed. Then last spring mom sad another one on my right eyelid. We went to a vet in Guadalajara but his solution was to just shave it off so, of course, it just came back. Mom wanted to take me to see Dr. Juan at Dogter house in La Paz. He was the super nice man that helped Porter go to sleep last year so she trusted him. The problem was, my bloodwork didn't come back so good. And I mean it came back showing almost all fat!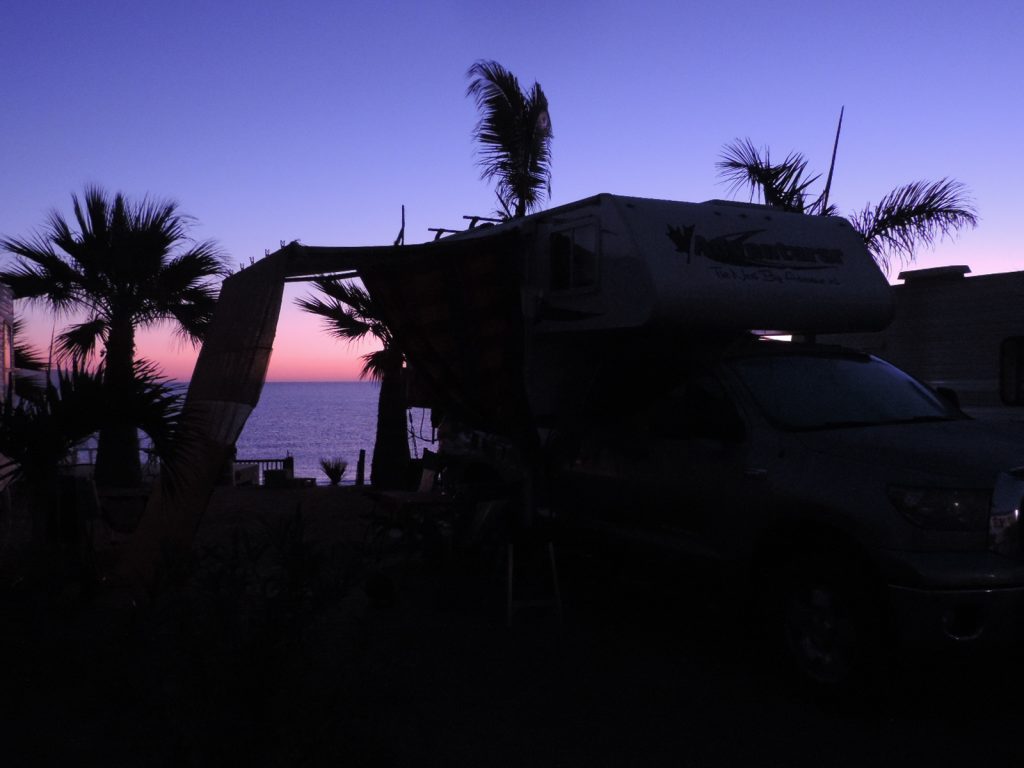 The vets were quite concerned, thinking it was from diabetes or some other terrible disease. Mom and dad laughed and explained about the peanut butter sandwich but we still had to wait for more bloodwork before they could do my surgery. In the end it was all good except I had a stitch and wasn't allowed to swim. For TWO WEEKS. Now, that is basically like torture. Especially because we headed back to La Ventana to surprise Aunt Wendy and Uncle Ken.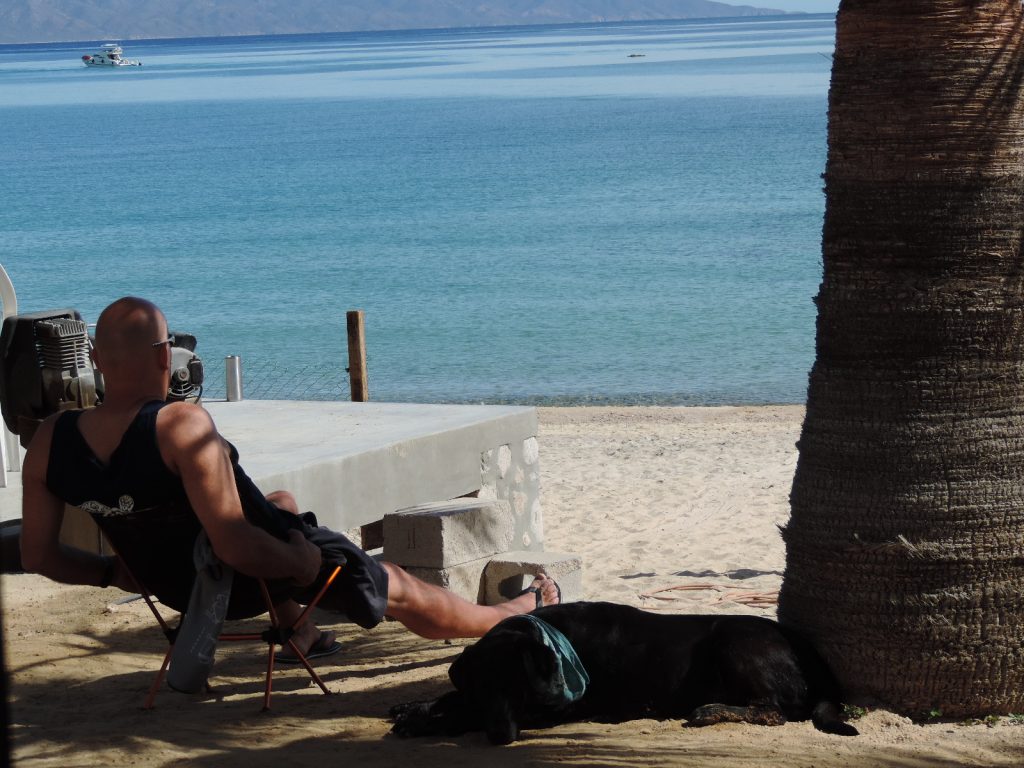 This year we got a front row spot at camp. It was a little sad to be back in the place we had to say goodbye to Porter last year, but I know he was looking down on us. I got to run on the beach all the time, hang out with camp dog Memphis, and go everywhere with mom and dad. Wendy and Ken, and our friends John and Bertie were there too, and we went snorkeling and walking and ate out all over town. It was a good couple of weeks.
From there we moved back to our favorite place… Los Barriles. Now, I adore this place. I get to run free all over camp. The beach is amazing, the town has lots of good food, and I swam every single day..sometimes with mom and dad. Sadly, our time came to an end far too quickly. Turns out we were heading back to Oregon for awhile. Grandma and Grandpa wanted to see us and dad needed to get a job. Even though mom seems like she works every day we need some more money. I'm not quite sure what that all means. I mean, I seem to get fed either way so whatever.
It was a long two weeks driving all the way from Los Barriles back to Oregon. We spent a few fun nights camping along the beaches of Baja and then again in northern California and Oregon. Southern California.. ick, I can do without it. Sure, the weather was nice, but they are simply NOT dog friendly. I wasn't allowed on most of the beaches and they wouldn't even let me into Home Depot! Are they serious??
Now here we are. And did I mention it's raining? We have had some fun. We're living with Dave and Anne and it's always fun to spend time with them. We still live in our tiny house, but we're right next door to them so I can go in and visit. And even better they adopted a new fur baby named Max! Max and I hit it off right away and go on walks everyday and even went to the beach for the weekend last week. He's a round little guy and a bit shy but I'll get him out of his shell soon enough.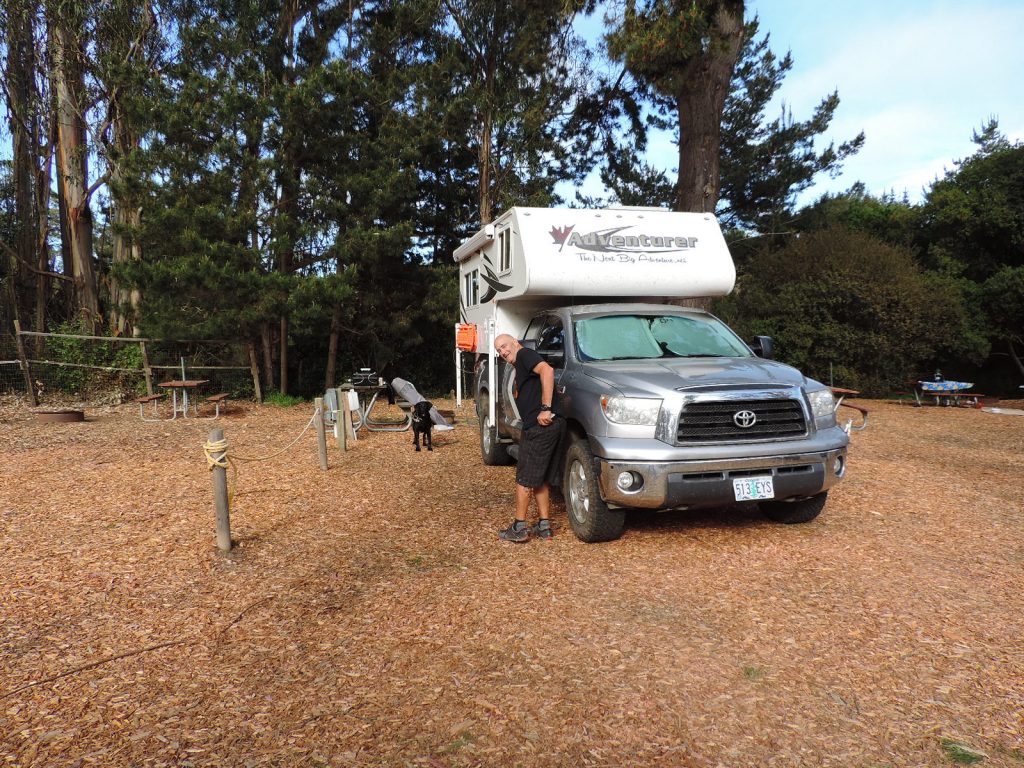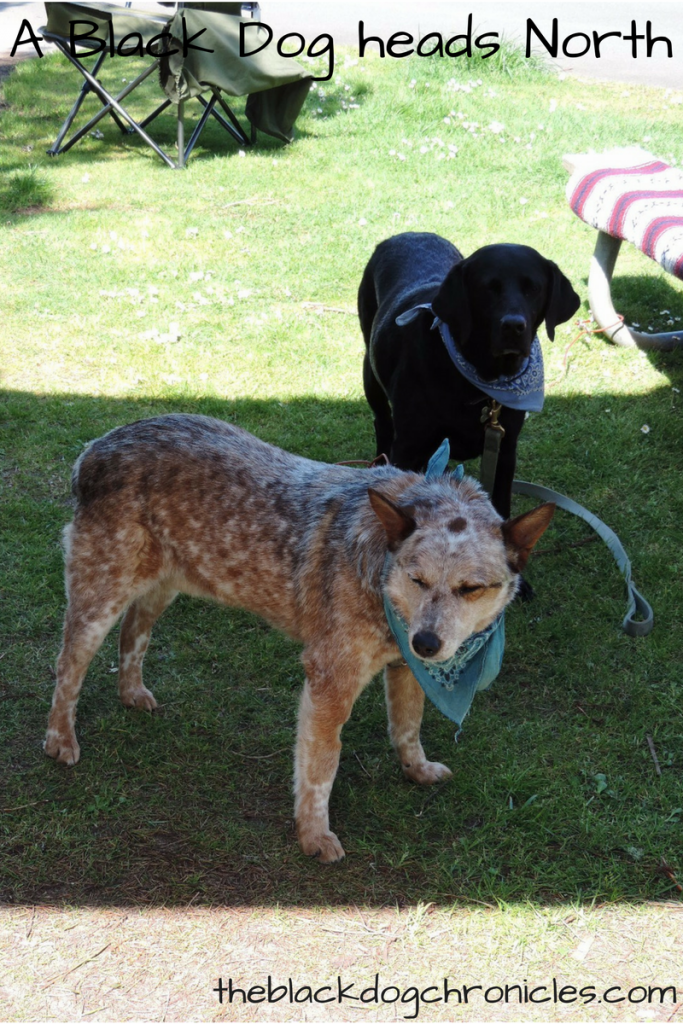 I do like summer in Oregon and I think this rain may stop someday. In the meantime, I still get to spend my time with my pack and my new buddy Max. We're all going camping again next weekend and Aunt Wendy and Uncle Ken are coming along too. Life is still good, even though I miss my beloved Mexico and Guatemala. There are a lot of damn rules in this country. I mean, I can't go into stores? I have to be on a leash a lot? Really??
For now it's all good. Who knows where this crazy life will lead me next.