Well, it's official. Mom & dad tell me that today is my 4 years as a Delameter birthday! Wow, 4 years already and it's been quite a ride.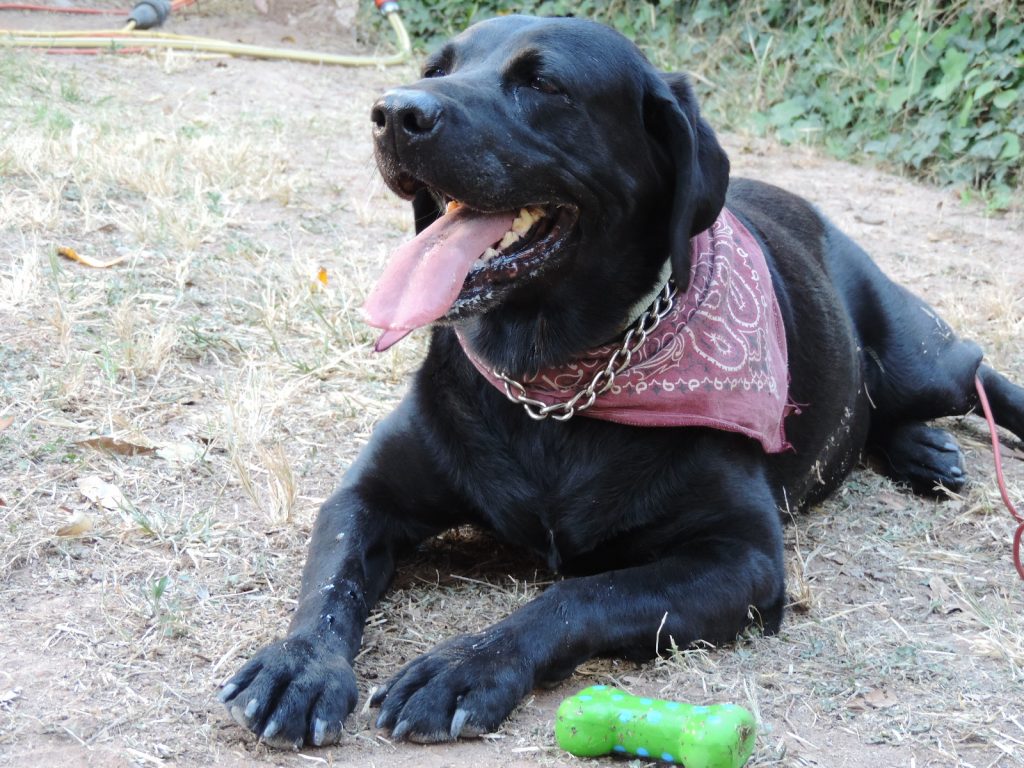 For anyone new to my blog, you may not know that the only reason I am even part of this pack is because Porter didn't like to be alone. Mom & dad tried EVERYTHING; toys, games, tv on, music on, chew bones. Nothing worked to keep him happy. So, on that fated New Years Eve camping weekend four years ago the idea of finding him a friend was broached. Guess who just might have happened to be "dog of the week" at the Salem dog rescue that next week? Thats right…. ME!!!
Now, four years later I have traveled with my family through all of the Western third of the United States, most of Mexico and into Guatemala. We were supposed to be heading south and I thought I'd be in El Salvador right now with my buddies Malta and Gracie, but recently realized mom & dad aren't very good with directions and so here we are, back in Mexico.
I don't mind that. I love it here. My favorite spot are the beaches. Do you have any idea how many beaches there are in Mexico? A LOT! Right now we're in the mountains and so sadly I don't get to spend my birthday chasing coconuts on the beach. However, mom promises me we're heading back toward the sand in just a couple of days.
As much as I love my family, I do miss Porter sometimes. He had such lickable ears and I liked to cuddle with him at night. It's been cold this last week in the hills and so mom & dad have been letting me sleep with them though and that is always a treat.
When we were at the beach last week I managed to somehow lose my Chaco collar. Mom & dad were not too happy and I admit I don't know what happened. I think I must have hit the latch on my coconut. Anyway…. they were going to buy me a new collar when dad remembered that we had Porters collar hanging on the mirror in the truck. I even use his matching leash. So, now I have a tag that reads Porter Delameter. I sort of like it, it makes me feel like he's here with me.
AND, because it's been so chilly at night, mom wanted to make sure I was cozy and she pulled out his camper pajamas. They were one thing she just couldn't bear to part with when he died and she put them away in her closet. Now I get to snuggle in them at night. I know she sort of wishes he were here to do his happy dance like he did everytime she pulled them out to put on him… but it still seems to make her happy to put it on me and make sure I'm cozy.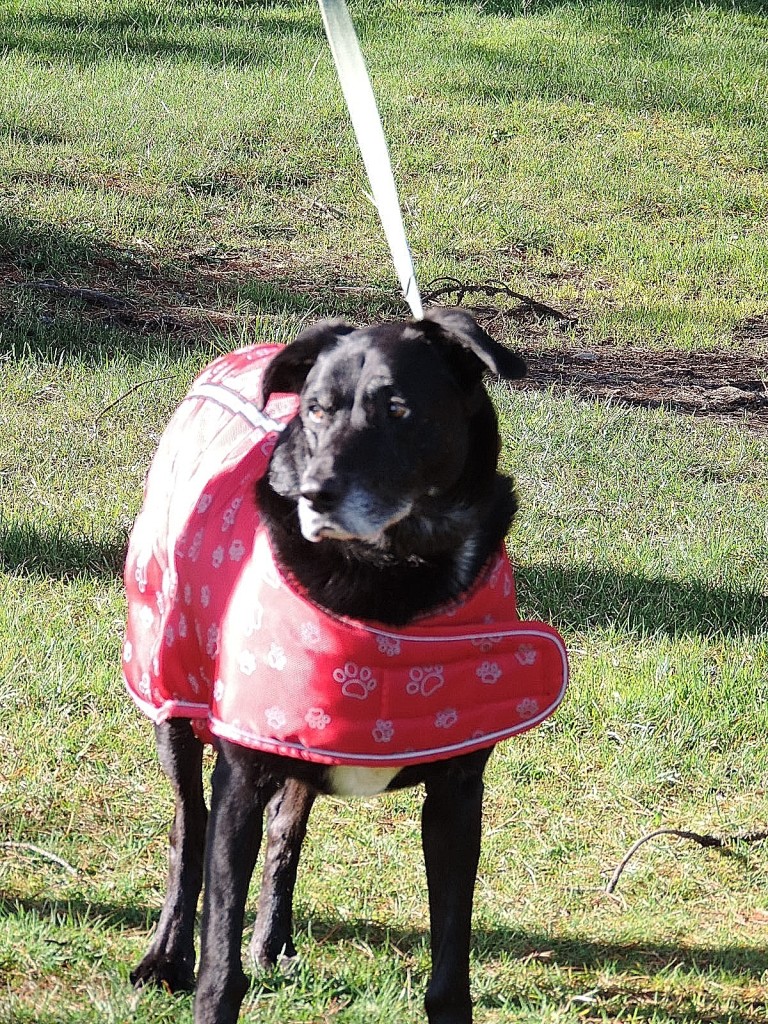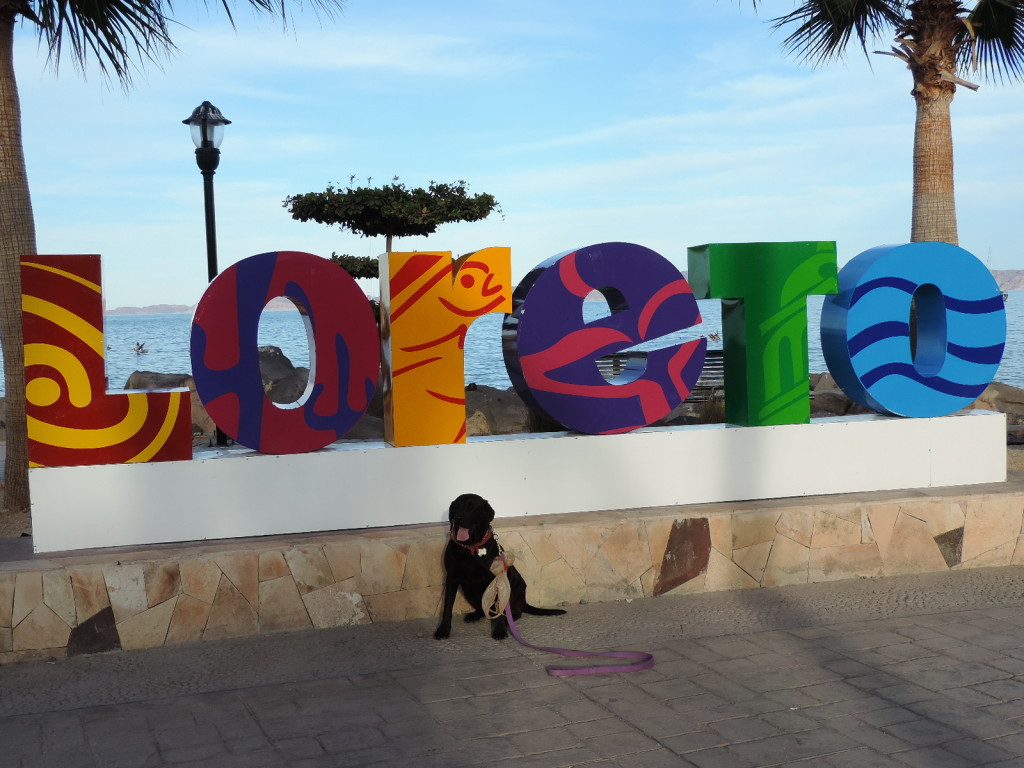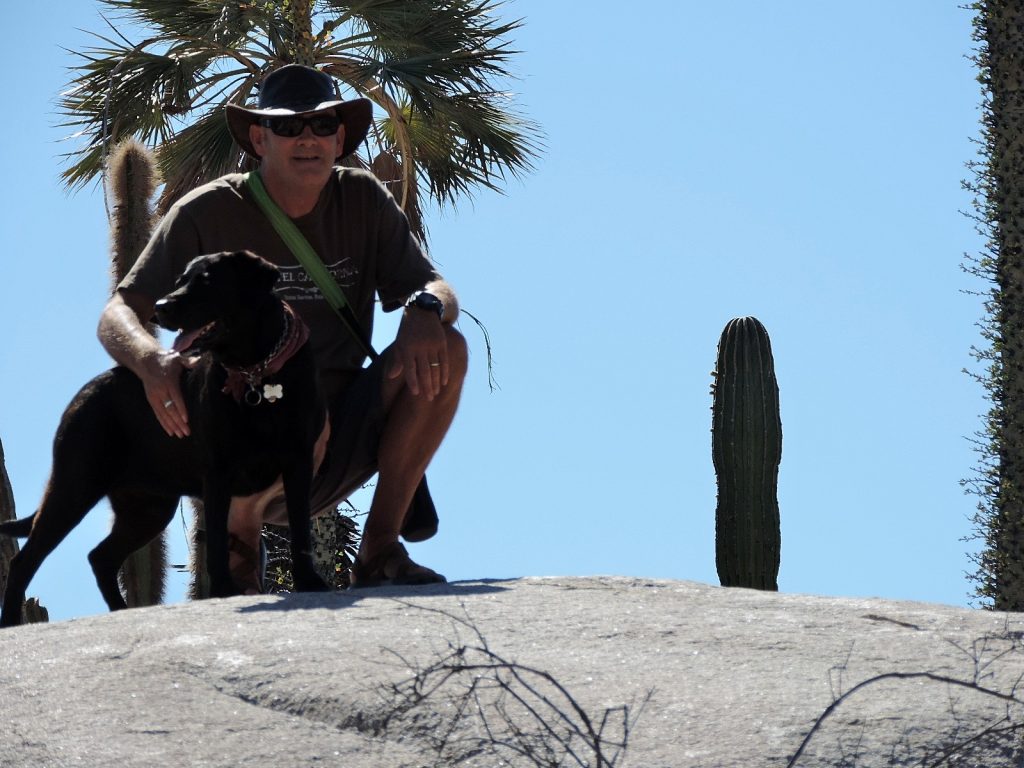 For my first 2 1/2 years as a Delameter I spent a lot of time in our house and big yard chasing squirrels and birds and hanging with Porter and, of course, all of our many family camping trips. But this last 1 1/2 years there really has been a lot of changes for a little dog to adjust to. We moved from our big yard into a little area in town, but just for a bit. And then we hit the road.
Can you believe it's already been over a year since the family left Oregon and headed south? Time really flies when you're a mere pup!
I love that I get to go nearly everywhere with my family. Restaurants, walks, beaches, shopping. Thats right, the life of a dog on the road opens up a lot of options. In other countries dogs are allowed a lot more access to places and I love it. Plus, some of the time I get to spend off leash just playing… part of why I love the beach so much.
I can't wait to see what this year brings. I know it will involve lots of adventure and coconut fetching and time cuddling with mom & dad. What more could a dog ask for?