Well I have to say,  we are now in a place that is nearly doggie perfection. Mom and dad keep talking about how beautiful it is. Well, I don't really know, or care, about that… but I can attest to the fact that the weather is perfect! Sunny and comfortable during the day, a little bit of rain most afternoons, and sleeping weather at night. What more could a dog ask for? Well, a lot more.. but first, let me tell you about the trip here!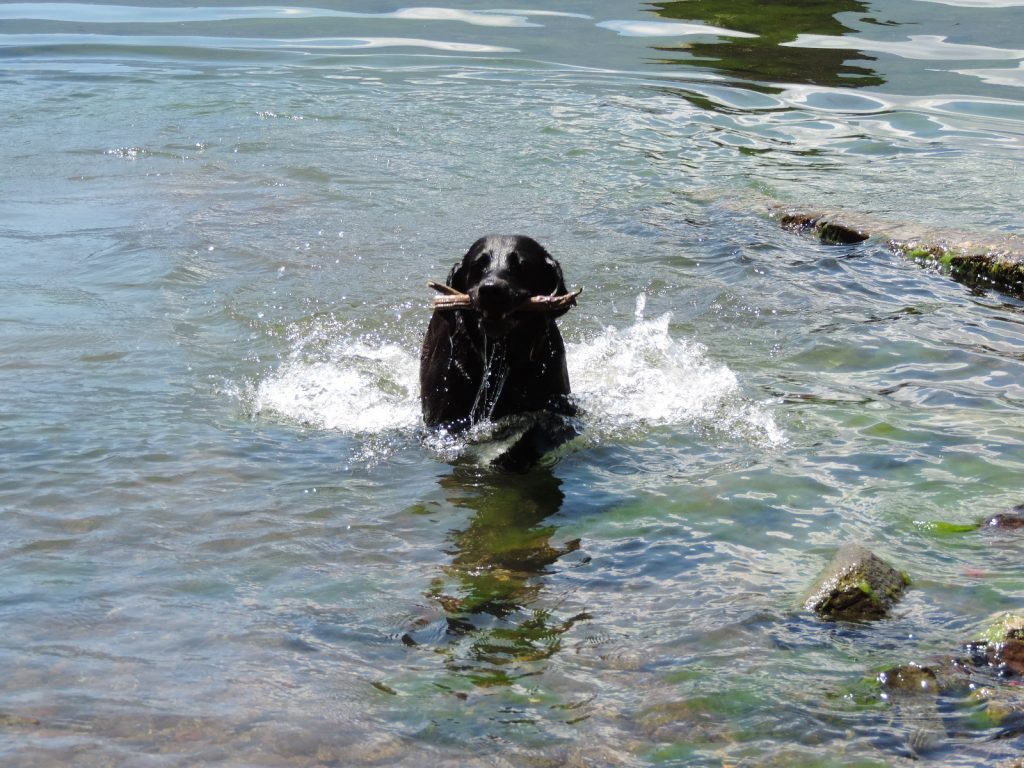 We left San Cristobal and had sort of a long drive to a the border of Guatemala. Mom said that was a different country. Okay, whatever. That night we actually got a hotel room! Now, I am perfectly happy in our tiny house, so I wasn't sure what that was all about. However, it was a little warm so the air conditioning was welcome. Sadly, the bed was TERRIBLE. Now, I know I'm a dog, and all, and could just sleep on the hard tile floor. Yea, right, like that is going to happen. And this bed was crap!
There was a television, something we hadn't seen in a very long time, and mom and dad let me cuddle with them on their bed for the evening, but then I was kicked aside to that other bed. I won't even go into my disgust over that development.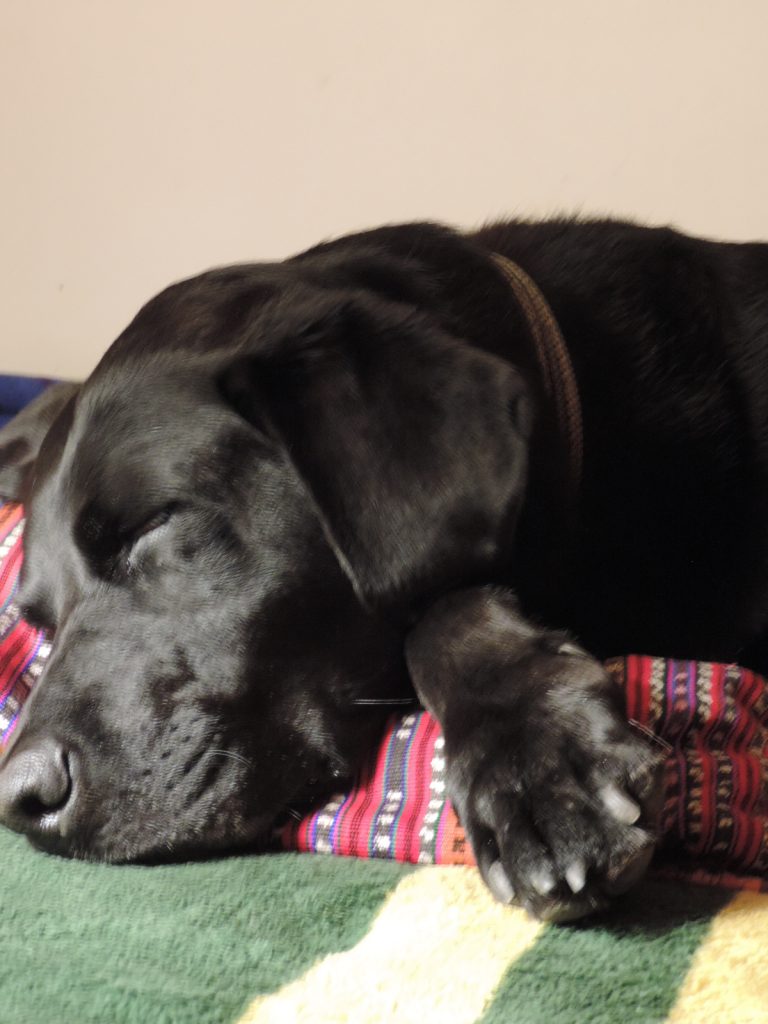 However, after one quick night and a few walks around town to leave my mark, we hit the road again and first thing were at the border. Now, I am a well traveled pup, having already experienced two border crossings in/out of Mexico. Other than those nice people taking mine and Porters picture in Tijuana, no one seems to pay much attention to me.
Guatemala was no exception. I had to wait in the car while mom and dad did all the paperwork and such, and then when the man came to put some sticker on the truck window he barely glanced at me. Mom and dad said that he, supposedly, was the one who would have needed to check my papers but he obviously could tell I was important and didn't need to see them. Another border down!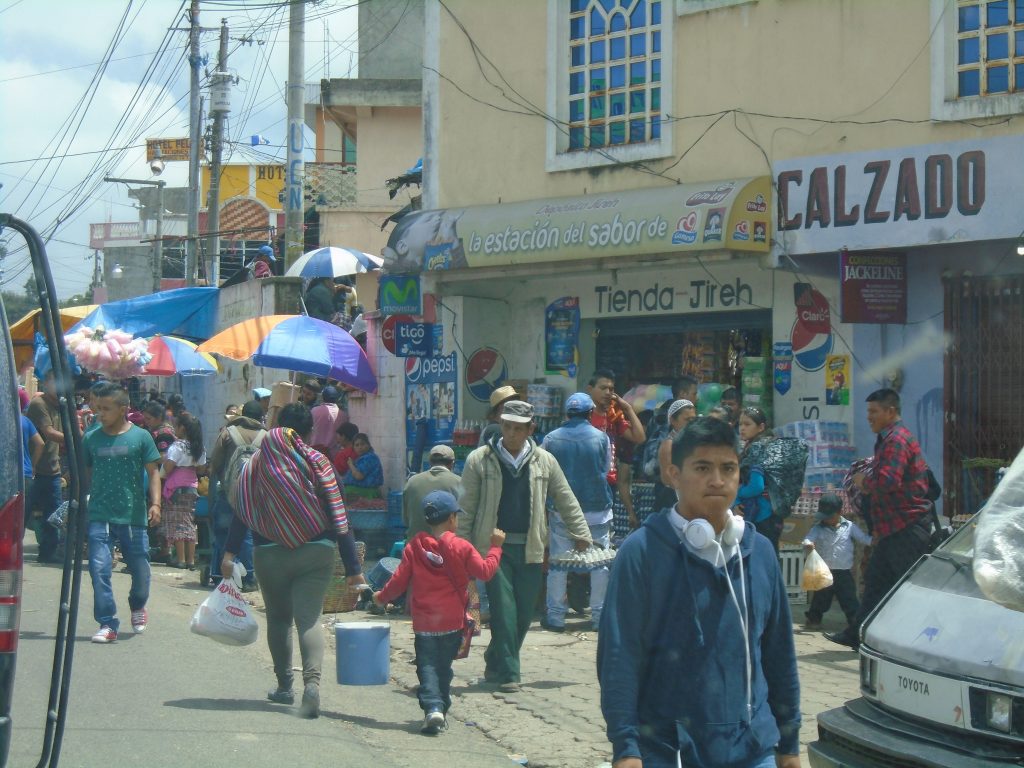 Then we drove. And drove. The roads got pretty bad. Some of the time they went fine but wow. We bumped and bounced. We went up and down and around so many curves and corners I lost track. Dad wasn't feeling well so mom drove the whole time and as we got closer to wherever we were heading things got a little tense.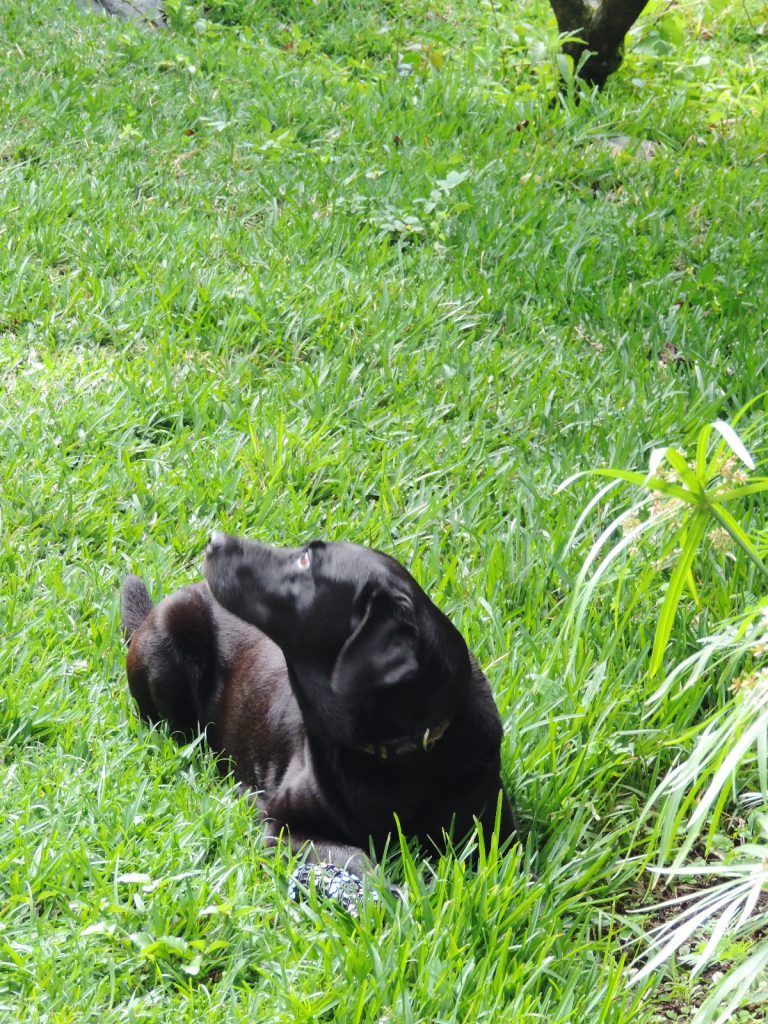 The road got steep. And I mean really steep. Suddenly I could feel the tension rising and mom said we were losing our brakes. Now, I am not sure what that meant, but suddenly dad got all excited and we pulled over. Smoke was coming from the back of the truck and there seemed to be a whole lot of stress going on!
After things cooled down we continued on our way, very, VERY slowly as the road just got worse and worse. Now, I am a good traveler, but it had been a long day and I could feel moms tension as she drove and I started to get upset too. Dad sort of let me squirm up to the middle between them so they knew I was close.
Luckily, we finally made it down the hill and to the lake. Whew.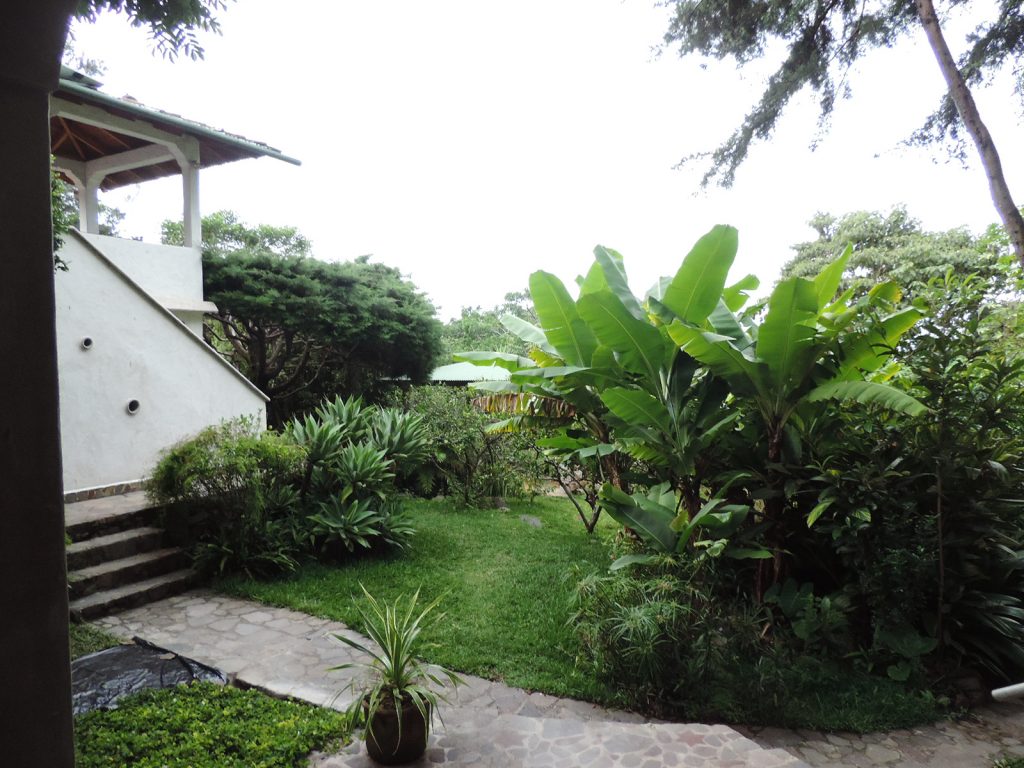 Now that we're here, it was all worth it. We left our tiny house in a little lot and are staying in a house. I have my own bed, which is comfortable, but mom and dad let me cuddle them a lot of the time too. I have my own yard to roam around and play fetch in, AND we go for a few walks a day, either hiking up the hills or, the best times, going down to the lake so I can fetch and swim. Does it get any better??
We've taken a water taxi twice over to a place called San Pedro. I don't like it there as much,  it's a lot busier and there are tuk tuk things everywhere. But, I'm getting pretty used to the boat thing, and jump right in and lie down until we get to our stop. I must admit, I'm always ready to get off in our home village though.
Next week we're moving to a different place for awhile. Apparently, there are some sort of mean dogs there so I think I may have to spend more time in the yard, but we'll see how it goes.
Until then, I will fetch, and swim, and cuddle. Just another day in the life of a traveling lab.