Well, I apologize for how long it's been since I posted. You just can't imagine how much traveling we've done! Mom and dad knew I wasn't so happy with the heat and humidity down at the beach (neither were they) so we headed to the hills. We have been ALL OVER. We visited quite a few pueblo magico towns, mom just loves those places. I like it because when we go into town I get to wear my necklace that Dave & Anne found for me!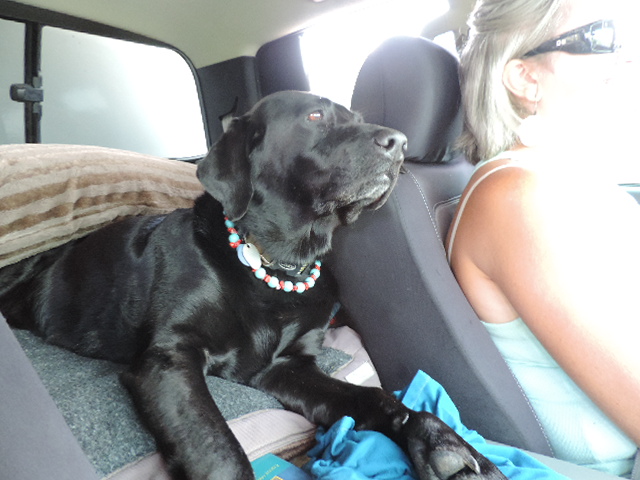 We've camped in many different spots and I've met so many other pups. Not any that are traveling with their families, like I am, but lots of camp dogs and, I'm sad to say, a whole lot of street dogs. I don't think all of them have homes and people to look after them. That makes me very sad. Luckily, most of them at least look like they aren't starving, but I certainly don't think they have a great life.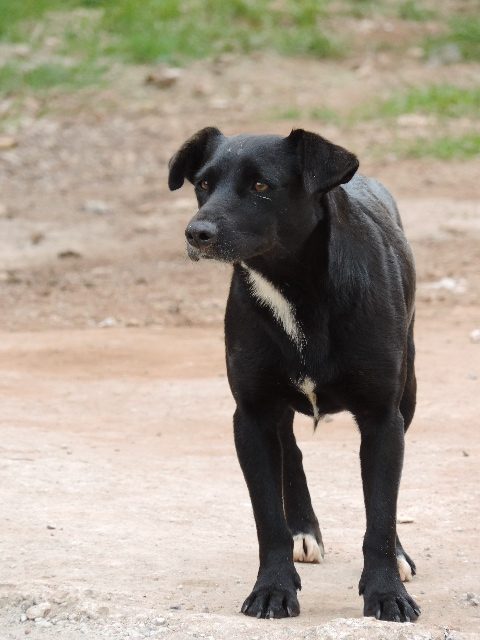 I've gotten do to a lot in the last month, or so. I've explored many, many towns, and in one called Patzcuaro, I even rode on the boat with mom and dad out to an island! I wasn't so fond of the boat. It was super noisy and vibrated a lot, but it was fun to climb to the top of the island with them and see the view. As usual, I even got to enjoy some of their lunch, in this case blue corn gorditas. I can't begin to tell you how wonderful those were.
In another great place called San Miguel, we camped in a super big grassy spot so I was able to fetch every day. And I got to go everywhere with mom & dad, even to spend what seemed like hours at The Beer Company. The man at the bakery seemed to especially like me. He called me bonita. Of course, that happens ALL the time, but I prefer to believe he baked those cinnamon rolls every day just for me.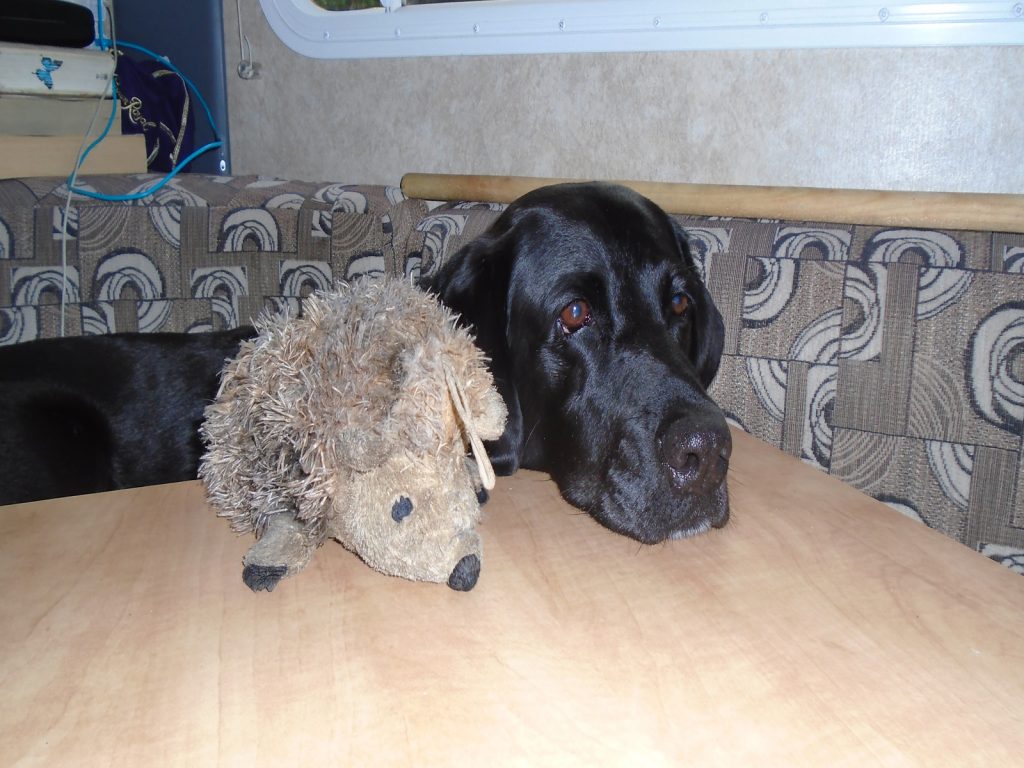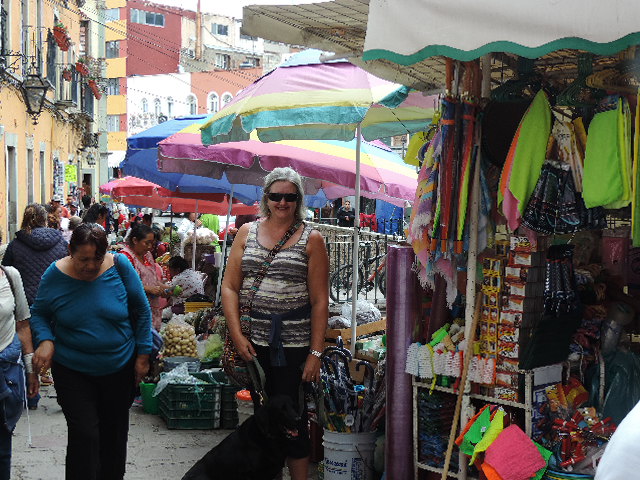 There was a place I wasn't as fond of called Guanajuato. The tunnels we walked through were a little scary, with cars whizzing by in the dark. It was a lot of hills and noise and we walked, and walked, and walked that day. I like to go hiking, but not as much in such a busy urban atmosphere. Although, I will say we had lunch that day at a wonderful little falafel restaurant. Don't tell anyone that mom just might have shared some pita and hummus with me. I was SO tired, and really just wanted to crawl up onto the sofa with her and nap and she made me stay on the floor, imagine the indignity of it all… but that hummus sure was good.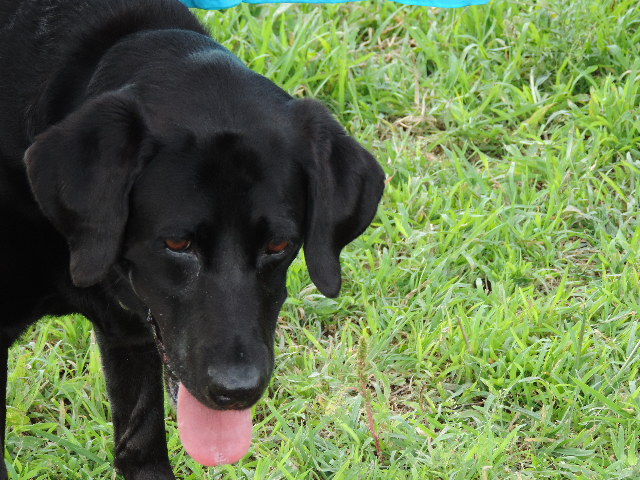 We went back to Lake Chapala, where we'd been before.. and it's ok. But then we finally really moved further south. Apparently, we have a long ways to go, and we don't move very fast. We stayed at a place near something mom kept calling "ruins". Teotihua…something or other. I didn't get to go exploring with them, but I did really enjoy the three friendly dogs that were at the campsite. They even came along with mom and I when we went to use the ATM in town and all came into the bank with us! Although, the one boy barked ALL THE TIME. Too bad we don't have Porters bark collar anymore or I think dad would have put it on him.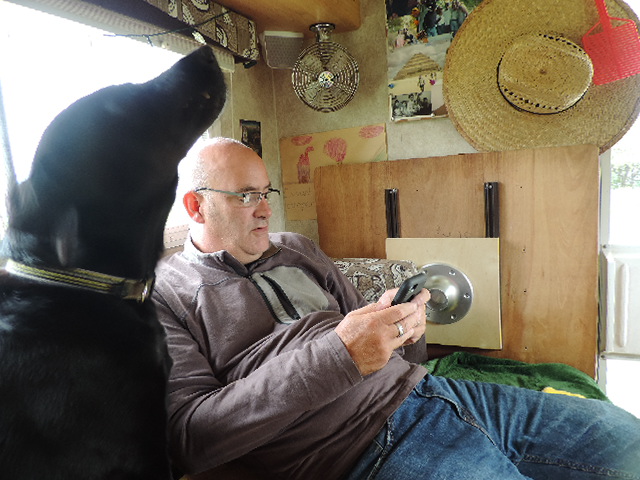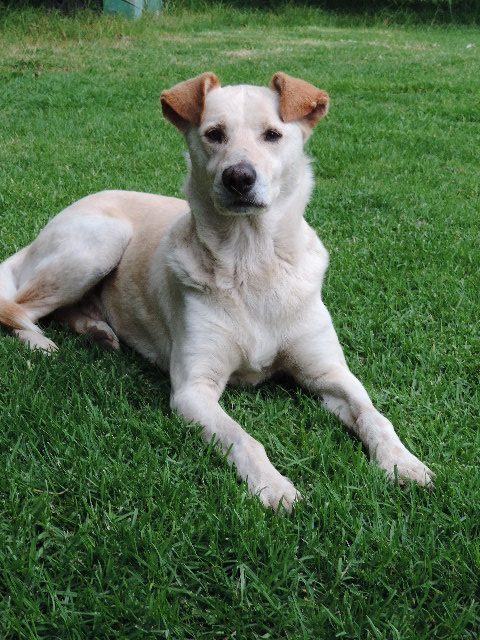 We ended up staying quite a while at a place I really liked. The town is called Waxaca or something? I don't know how to spell all this stuff.. but the campground was nice and big with grass, some friendly pups, and lots of exploring. We went out in the truck every few days to go and see different stuff like where they make carpets.. mom and dad thought the finished products were cool but I just wanted to keep sniffing all of the different wool. Every color smelled different! I even got to help shop for baskets for Christmas presents to send home.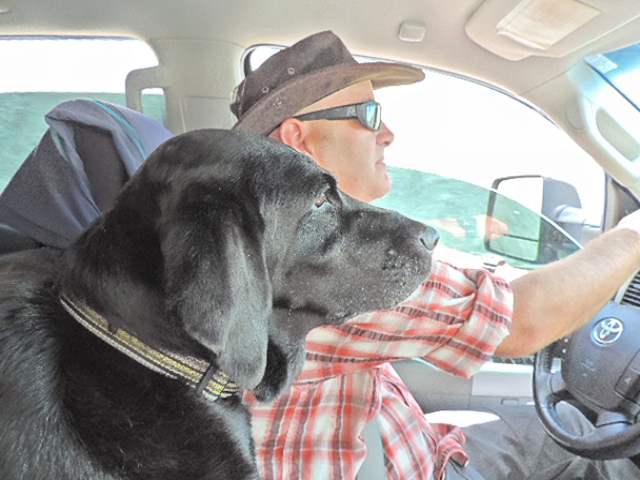 We camped high on a cliff at a place that had signs everywhere saying "no mascotas". We ignored them, as usual, and the guard said I just couldn't go swimming in the pools. That was ok. I was tired from all the hiking, and really just wanted to sniff the camp dogs and go to bed.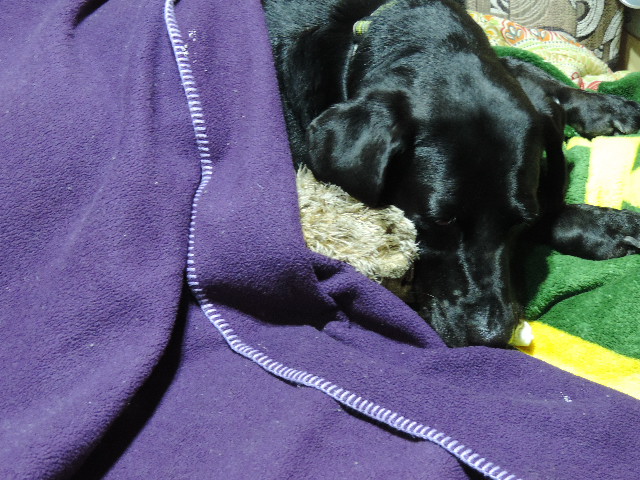 Then, we went to the beach! Oh my, I haven't been to the beach in SO LONG and I found the only coconut in the entire place! But, it was hot. SO very hot. We just stayed one night.
Now we're back in the hills. At the first town we got kicked out of the park. Again, what is the deal with "no mascotas", especially when the street dogs just run around and poop everywhere? But, he was sort of nice, and said we could come back after all of the morning exercisers had left. We moved on to the next town though and I love it here. It's called San Cristobal and it's perfect black dog weather. I've been playing fetch and going for long walks around town with mom & dad every day, and sleeping so good. There was a very scary parade and fireworks yesterday, but thank goodness today is nice and quiet.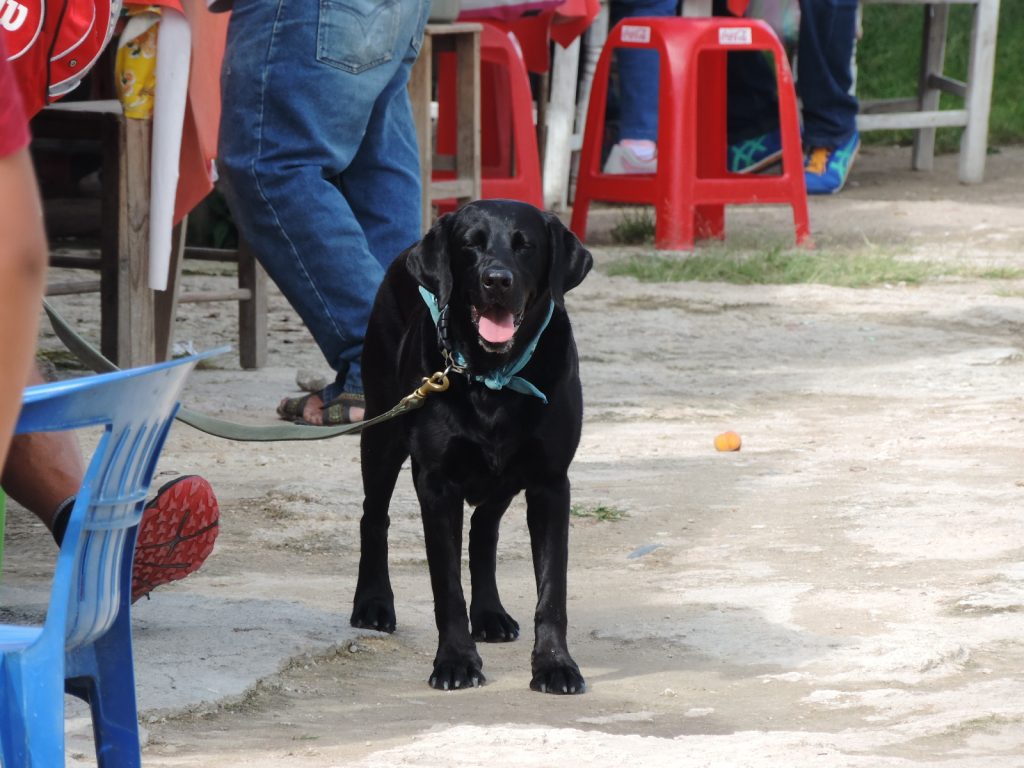 I think we're staying here a couple of more days and then I keep hearing talk of some lake? And a new country? Hmmm… guess we'll have to see where I end up!