Hello fellow doggie friends! I apologize profusely for not writing these last couple of months. What can I say? I just wasn't too happy in the heat and humidity of Puerto Vallarta, and being locked in the apartment much of the day. These last three weeks have been a true whirlwind of activity. We moved out of the apartment, and back in our tiny house on wheels. We have explored magic towns, and the biggest lake in Mexico, but most important, we headed to the hills to escape the heat of summer! I am so much happier now, living in my little safe place, and spending much of my time outside with mom and dad, exploring the world and meeting new pups.
Today I offer you a Dogs on the Road interview a long time in coming. Max and Copper were going to stop by and see me in Puerto Vallarta, but sadly plans just didn't work out that way. Below enjoy their interview of life on the road, but see the sad footnote at the end of their interview.
Hello my name is Max,i am a Chihuahua and I am ruffly 3 years old.I am still a puppy but i act like a grumpy guss. My best friend is Copper my travel buddy.
I have traveled a lot with my family we started out with the western United States,but we have recently gone to Mexico,Home of the Chihuahuas so I like it here better.
I dont like to admit this,but I have a problem a problem about digging! I love to dig on the beach!when we go to the beach i can barely move I don't know which way to go there is just so much sand!
When we travel we camp all the time,but I don't like cold weather because it prevents me from digging! I have to admit I like the indoors better.
My owners feed me well some store bought food,not much though mostly homemade rice and sometimes we get a treat,MEAT!
Like I said we camp so we don't see many dogs,but i like it that way.Ii don't like dogs bigger than me In fact, I despise them. I had an incident once at a off leash dog park when I was chasing a ball and it landed in front of a training school,but when they saw me they all went after me and I ran,my friend Copper couldn't do a thing since there were like 15 big dogs but he tried his best to herd them away. I got away,straight to my owners.
I really like traveling,but i don't like the water, so it is bad for me when I get Fleas and Ticks when I get those I will start a monthly wash
Thanks for reading!
As for Copper~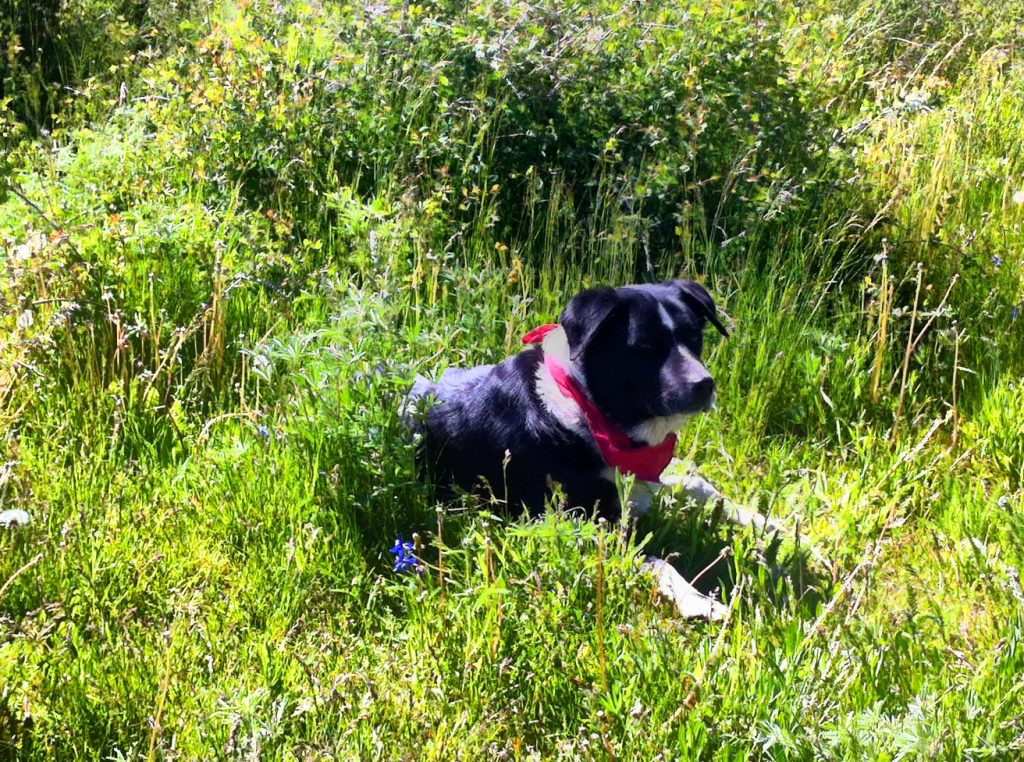 Hello my name is Copper and my family rescued me from a shelter 7 years ago and I am a strange breed called a Mcnabe a cross between a border collie and some other type of dog maybe a Labrador. I am around 11 or 12 years old, and I think my best factors are my looks and my personality. My best friend is Max we both like laying around…and when Max does play it is really fun.

We have just recently gone international and I am very happy and unhappy depends on what climate we are in…we have traveled for over a year and a half. In fact, my owners have a blog

Clunkmonkey.com

. It's about me and my Family's travels.

For me it all depends about the climate if I like a place. I am a black dog so I attract heat and I like the forest the best with a nice cool breeze.

When we travel we camp,but in my opinion we camp like kings. I mean at least we have a roof over our heads that is more I can say than most of the dogs in Mexico.

FOOD!!!!FOOd!!!FOod!!Food! I love food I can eat until I explode. The food I get is really healthy and tastes really good, such as rice with other toppings and sometimes I even get to eat what my family eats PANCAKES. Yum!

I love to play with other dogs,but when I go up to them,for some reason, I crouch low and sometimes I scare them away. When they do play with me, I have a lot of fun!

I love traveling,but the only downside is that I cant go into restaurants with my family and eat with them.

Thanks for taking the time for reading this
Very sadly, I recently learned that Copper got very scared by a loud noise near Puebla and, even though his family searched and waited for him for days, but finally had to move on. My mom and dad and I are going to stop by next week and see if we can find him, but I am so very sad for them all at this time! Please everyone cross their paws that we can reunite Copper with his family!
Aspen